In order to run my zero-waste kitchen, I need to plan my shopping trips a bit. Before heading to the farmer's market or grocery store, I take a look at the running shopping list on my phone and add a few things we might need. List in hand, I gather my zero-waste equipment. The list helps me figure out what I'll need and while shopping, I stick closely to it.

1. Glass jars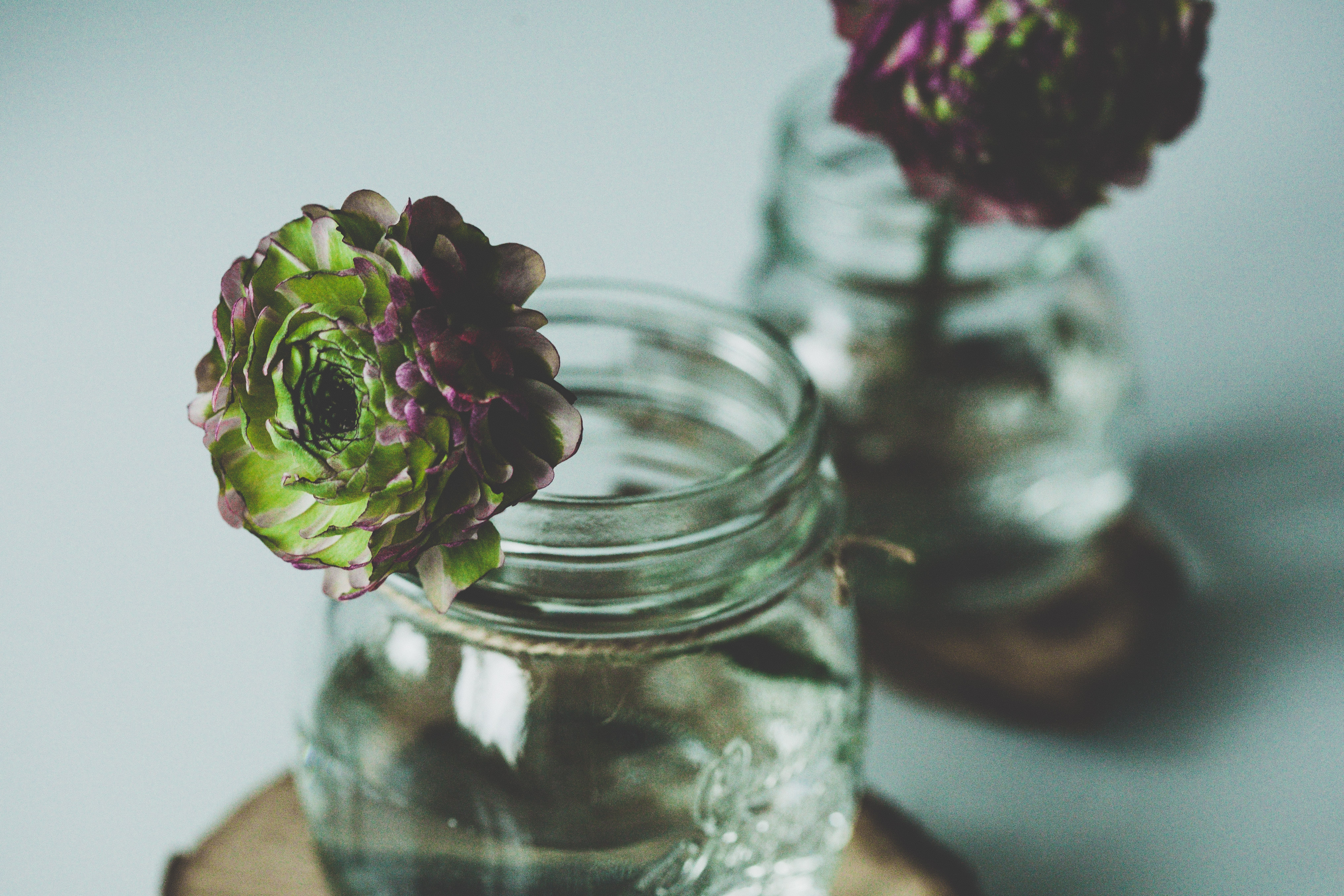 I use my glass jars at the bulk bins. Get the weight on these before you fill them up. At some stores, customer service will weigh them for you and mark the tare on them. Other stores set out scales and you weigh the jars yourself. The cashier will deduct the weight of the jar from your food when checking you out so you pay for weight of the food only. Lately I've been taking jars to the farmer's market for berries. That way I bring home whole fruit rather than jam.
2. Metal or glass containers
I use these for meat, cheese (if I can find it) and doggy bags in restaurants. Life Without Plastic carries all sorts of different metal containers (and other great plastic-free wares like cloth shopping bags and produce bags), including LunchBots (the top open container in the pic of my zero-waste supplies near the top). The butchers at my Whole Foods store actually thank me when I bring a container (this was not always the case). Still, meat and cheese just about drive me over the edge. I have trouble finding responsibly raised meat without packaging. If you go zero-waste and plastic-free, think about eating lower on the food chain (think about it regardless).
3. Bottles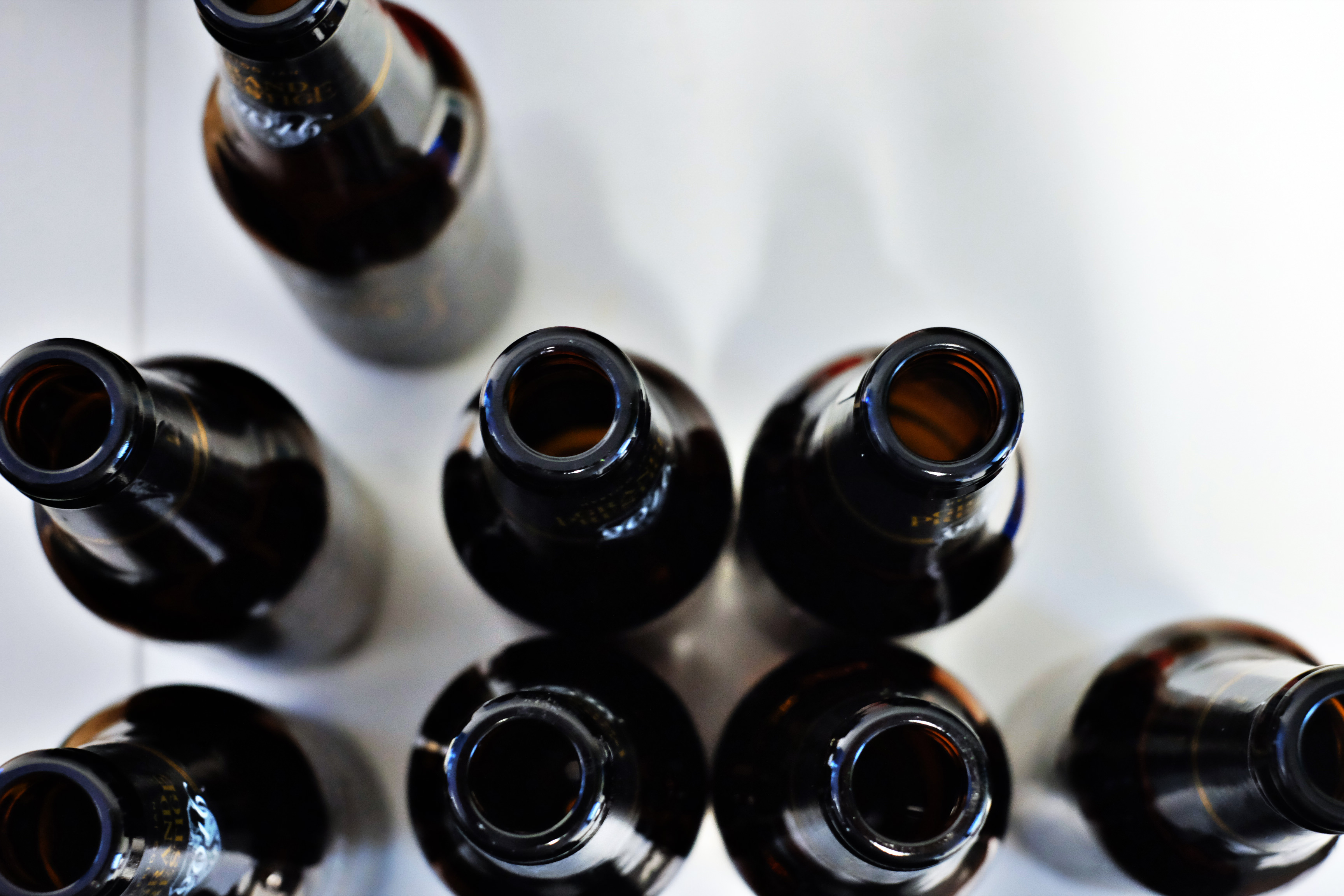 I am spoiled living in Northern California (and not for the weather only). I can buy olive oil in bulk and so many other liquids! My kids prefer shampoo to my baking soda/homemade scrap vinegar hair care routine, so I buy that in bulk for them. I quickly learned to use stubby bottles for shampoo and conditioner. The long-necked bottles clog up and take forever to fill. Or course all of this stuff does arrive at the store in giant plastic containers. Although I do generate waste shopping this way, these large bulk items dramatically reduce packaging overall.
4. Cloth produce bags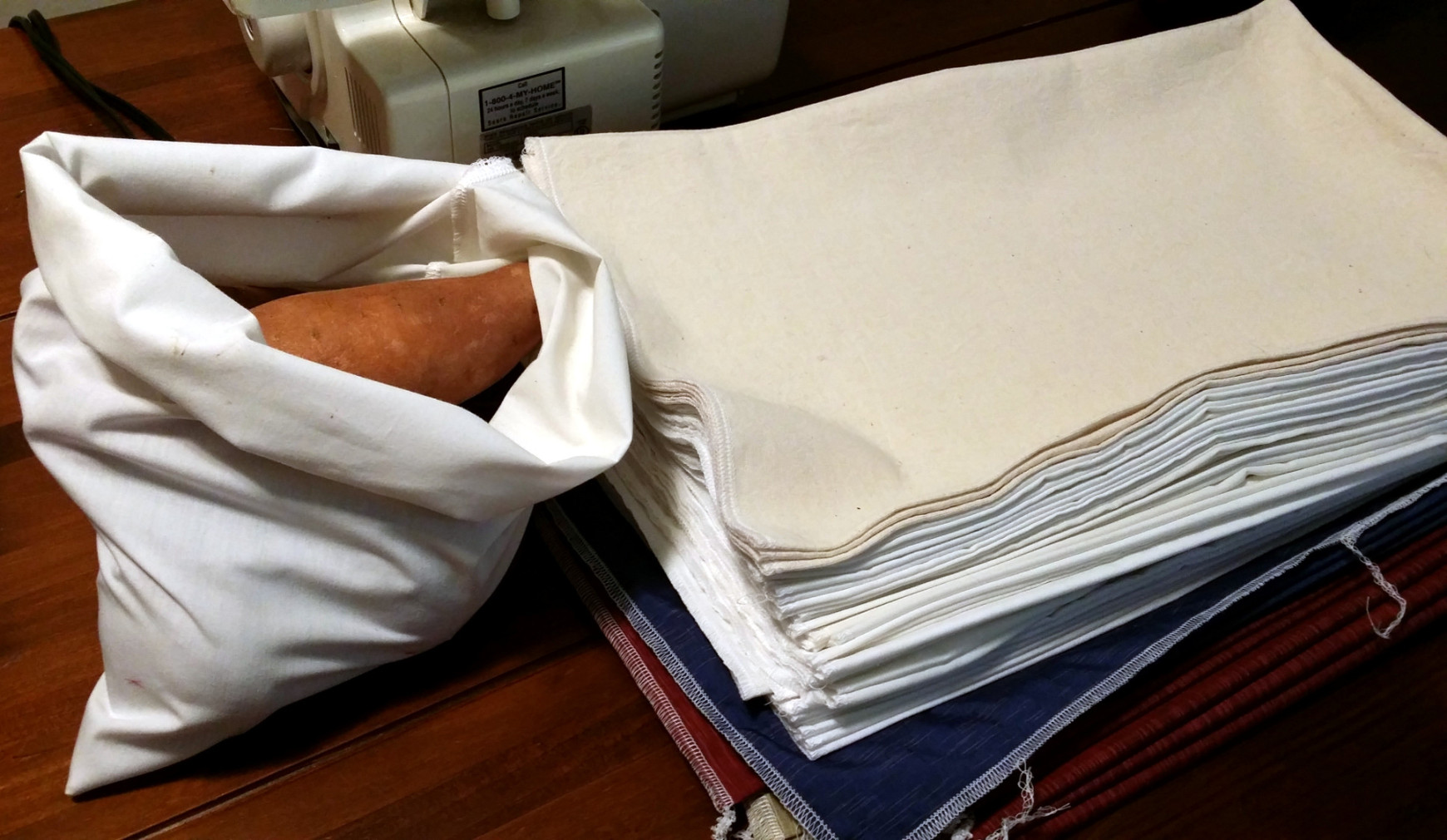 I use these cloth produce bags for buying fruits and vegetables and sometimes for larger items at the bulk bins, such as oats, nuts and dried fruit. I support plastic bag bans but they do not address the massive amounts of plastic going into the bags, such as plastic produce bags. I sew VERY simple cloth produce bags, the same size and shape as the plastic ones and I simply tuck these into my cloth shopping bags so I always have them on hand. When my bags get dirty, I toss them in the washing machine. In the pic of my zero-waste supplies near the top of this post, you'll see a grey bag, which I made from the leg of worn-out linen pants that had drawstring hems.
Why not make your own?! They're incredibly easy and cheap to create.
5. Cloth shopping bags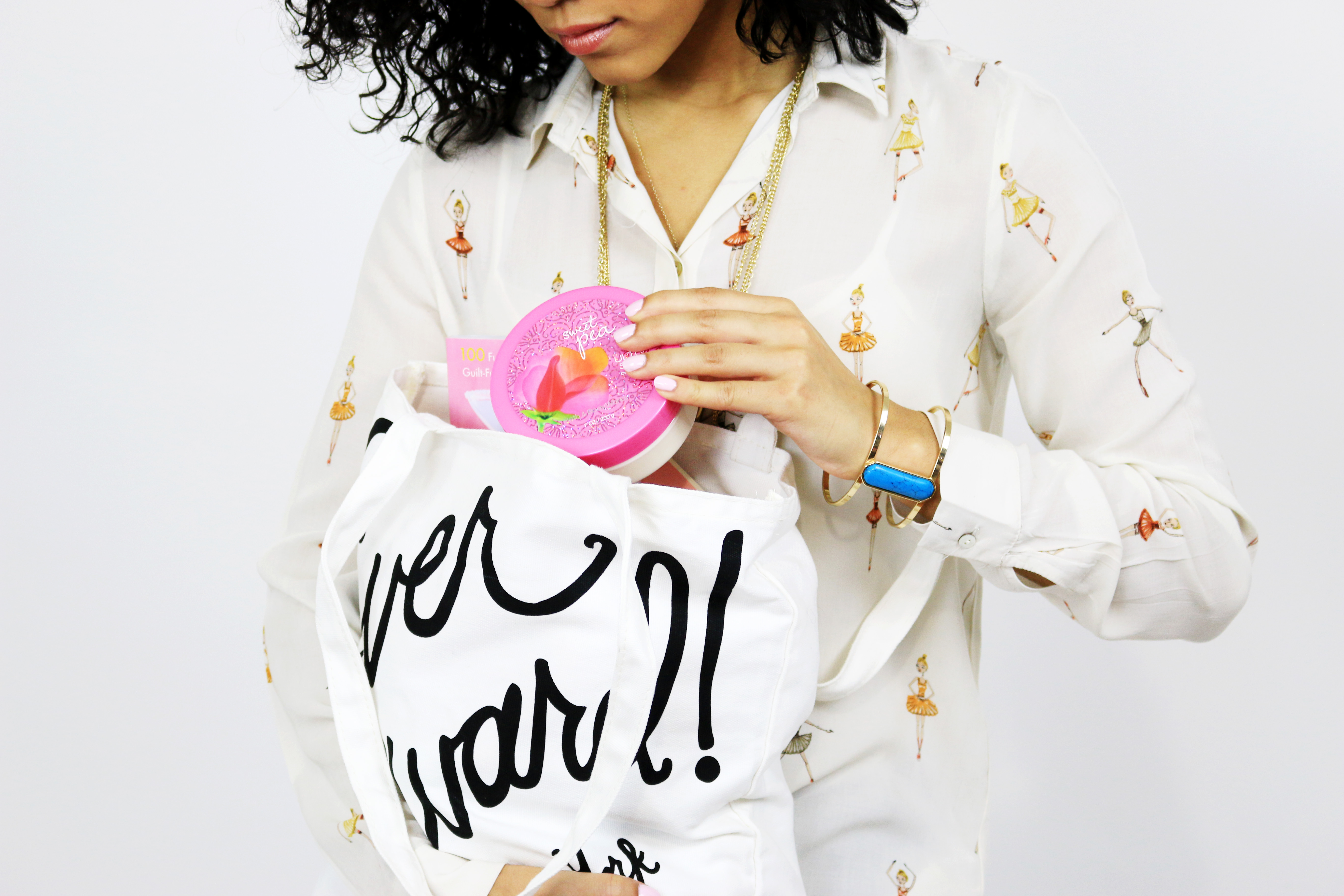 The reusable bags made of plastic wear out quickly and wind up in landfill along with their flimsy predecessors. Heavy canvas or cotton works well.
6. But-wait-there's-more bonus items!
If you have planned a long trip with several stops, bring your travel mug, a napkin and real utensils. All that shopping can make you hungry and if you want a cup of tea or snack, you'll be prepared.
Warning: Do not aim for perfection
Occasionally, you may fail. It happens. I took a container to the butcher a while ago to fill with pork fat. (The butcher throws this out!) I usually ask for at least five pounds, which takes the butchers a few days to accumulate. They used to put it in a plastic bag, wrapped in paper, and sometimes wrapped that with more plastic (!). So I brought my own container to leave behind. When they called me to pick it up, I promptly rode over, looked at the container and my heart sank.
Don't beat yourself up if you come home with contraband. Although I find shopping this way pretty easy—unless I want cheese…I won't start in on the cheese—our stores and food system are not designed for this type of conscious shopping. However, with a little planning, anyone can reduce their waste.
This article was originally featured on ZeroWasteChef.

Anne Marie Bonneau writes the blog The Zero-Waste Chef. She runs her kitchen following three simple rules: no packaging; nothing processed; no waste. Anne Marie lives in Northern California, where she teaches fermentation workshops, speaks on zero-waste and plastic-free living and hosts webinars on these topics. You can follow her on Facebook, Instagram and Twitter at @ZeroWasteChef.
We want to know more about food waste habits in your household. Will you take our survey?

---