1MREADY
1MREADY is our commitment for the next two years empowering women to take the actions that we can take in our everyday lives that we've identified can create the biggest impact by reduce carbon emissions.

Connecting with the earth in whatever way you can is a fundamental first step to climate action. We must listen to our First Nations Peoples who will lead the way to a happy and healthy planet, we must amplify their voices.
This is the decisive decade for climate action so what we do in our everyday lives matter. Every bit CO2 we can prevent from entering the atmosphere, every person we can influence, every politician we can engage, matters more than anything.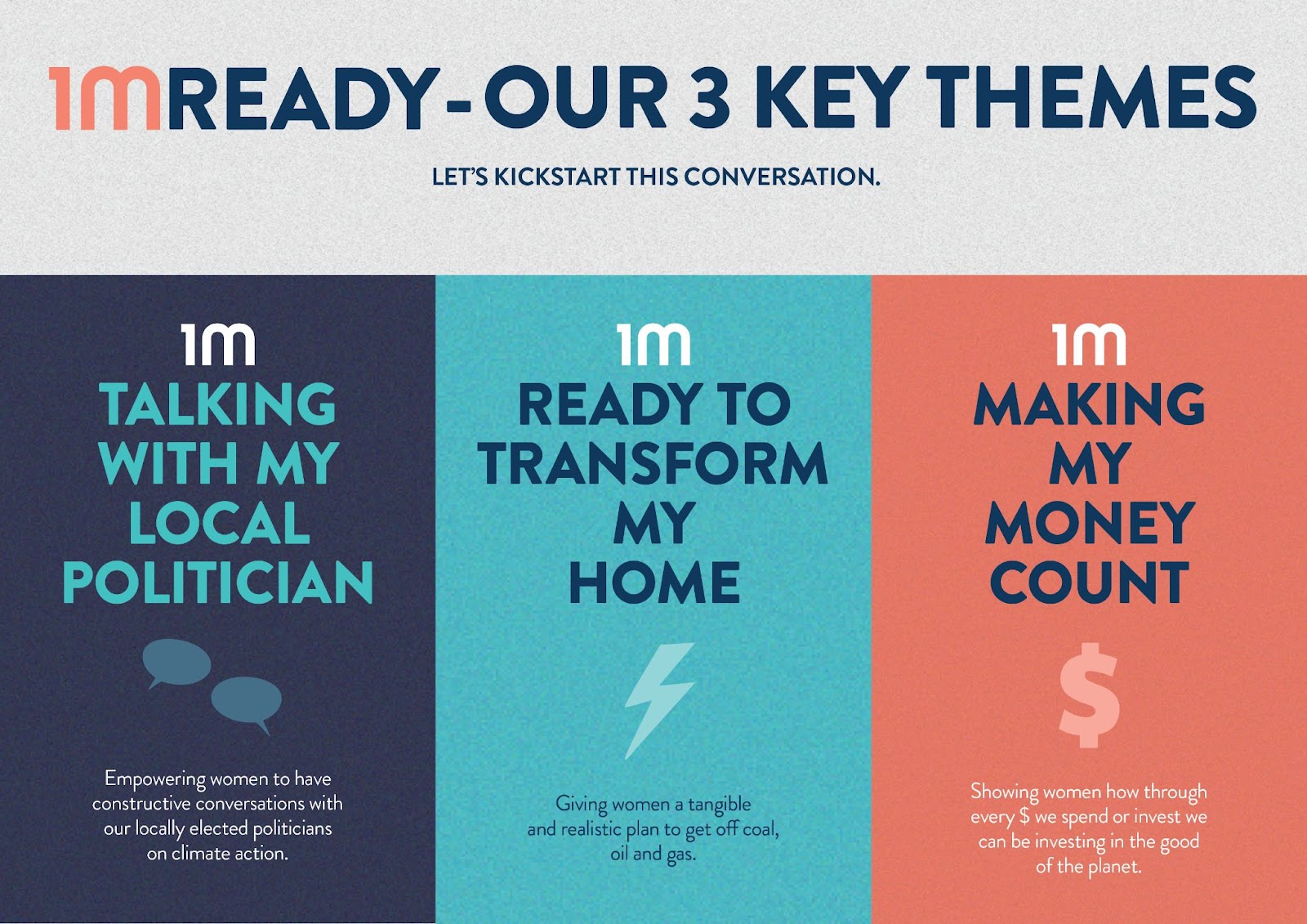 ---