This delicious recipe was made by 1 Million Women's Babs to give us some planet strong morning sustenance!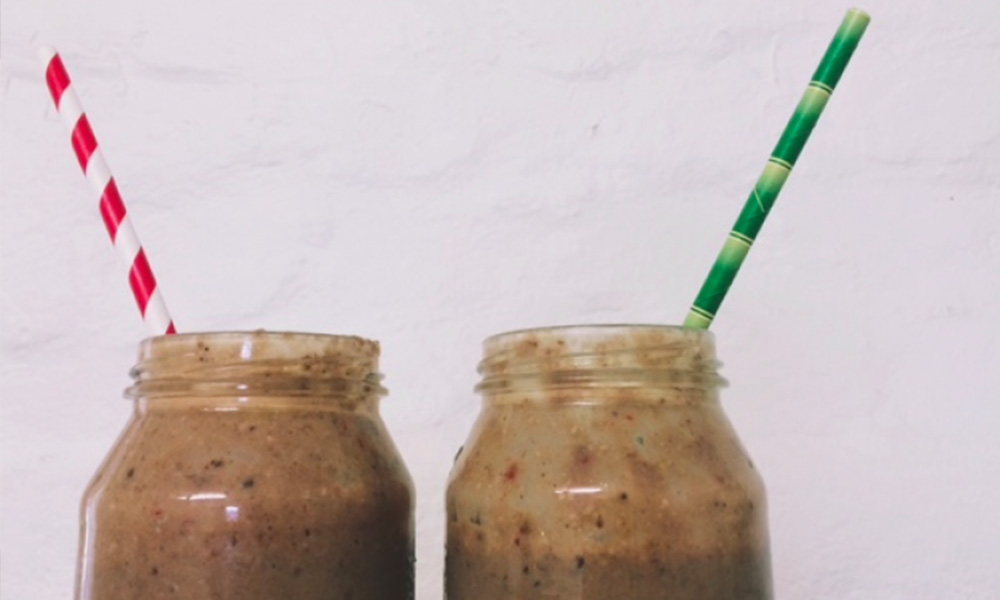 Ingredients:

1 banana
½ cup soy milk or your favourite nut milk
Handful of almonds or your favourite nuts
1 tablespoon raw cacao powder
1 tablespoon of flaxseed powder
1 tablespoon nut butter
1 tablespoon desiccated coconut
1 teaspoon chia seeds
½ teaspoon of maca powder
½ teaspoon cinnamon powder
Method:
Blend all dry ingredients first
Then add other ingredients and milk.
Enjoy :)
READ THIS NEXT: [Recipe] Cornersmith's pear, lemon & rosemary chutney
1 Million Women is more than our name, it's our goal! We're building a movement of strong, inspirational women acting on climate change by leading low-carbon lives. To make sure that our message has an impact, we need more women adding their voice. We need to be louder. Joining us online means your voice and actions can be counted. We need you.
---