All the goodness of brown rice and a bit of salad, fermented foods and a protein source, like tofu or tempeh, really makes for a great combination – with a delicious dressing drizzled on top of course!
You could easily have this dish without a dressing. But dressings are so good, and I think they take this dish up a notch (or five!)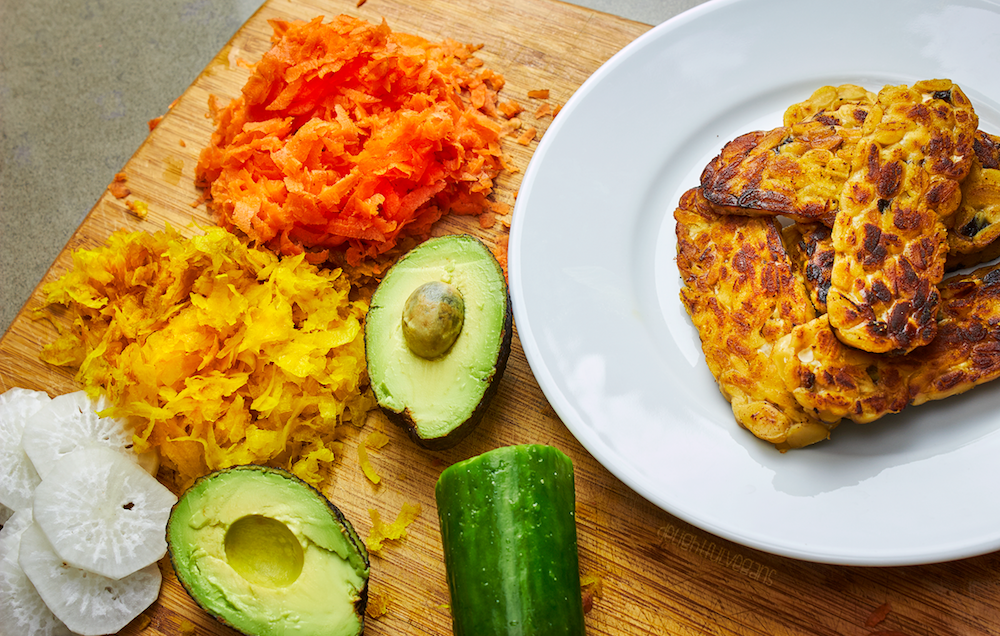 Ingredients
Bowls
1 cup brown rice cooked
1 small Avocado1 small Beetroot grated
1 small carrot grated
8 slices of tempeh
1/2 Cucumber sliced
daikon grated
sauerkraut
mixed greens a handful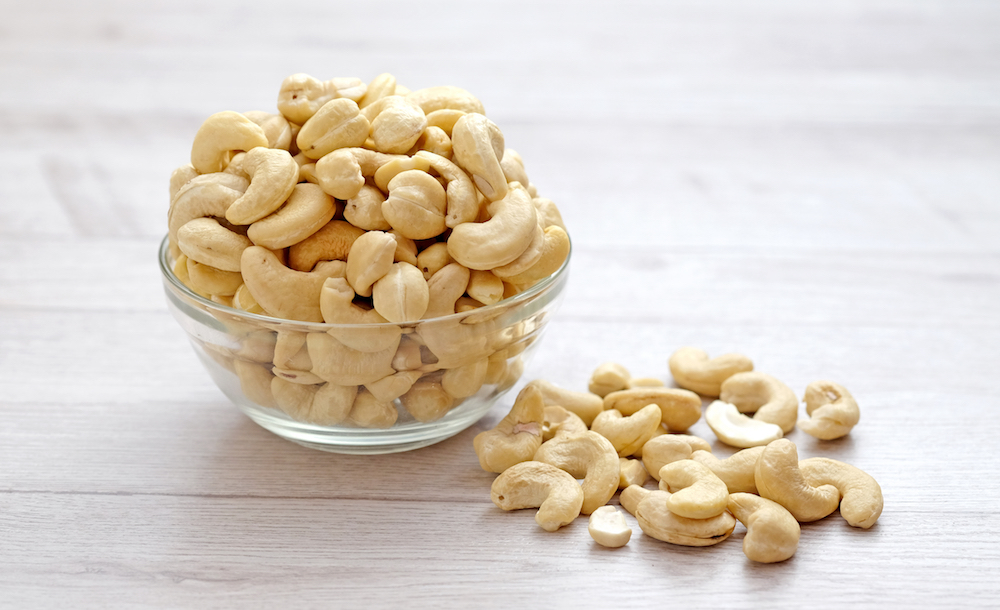 Dressing
1/2 cup Cashews
juice of half a lemon
1 small clove of garlic crushed
1 tsp tahini
1/2 tsp seeded mustard
1 tsp capers
1/4 cup of water plus more if needed
Method
Step 1
Assemble the bowls
Put brown rice in the middle of the bowls, arrange the cooked tempeh, avocado, beetroot, carrot, cucumber, daikon, sauerkraut and greens around the rice.
Step 2
Making the dressing
Add all the ingredients into a magic bullet or nutri bullet. Blend until well incorporated. If you like your dressing a little runnier then add more water, a tablespoon at a time.
[Recipe originally on Instructables]
Read this next: Mango and Coconut 'Jelly'
We're in a climate emergency and it's going to take all of us to get out of it. That's why 1 Million Women is building a global community of women committed to fighting climate change with our daily actions. To join the (free) movement just click the button below!

---