1MW's Bronte Hogarth recently explained the power documentaries have to create real behaviour change...
"Documentaries are a powerful way to focus on such stories about the food industry (stories that are often hidden), to highlight the bigger truths about things like where our food comes from and how it affects everything from our bodies to the environment, and even the future of human survival."
Was our pal, Leo listening? Maybe... because this week he has announced a partnership with Netflix and production company Appian Way to partner on upcoming documentary and docu-series projects with a focus on environmental and conservation themes.
Here's what Leo said of the recent announcement:
"Working with Netflix on VIRUNGA has sparked a shared vision about projects that we want to develop and bring to viewers. There's never been a more critical time for our planet or more of a need for gifted storytellers to help us all make sense of the issues we face. Through this partnership with Netflix, I hope to give documentary filmmakers doing urgent and important work the chance to have their films seen immediately by audiences all around the world."
Netflix currently has over 57 million subscribers in more than 50 countries... This is an excellent way to spread the important message of conservation to a mainstream audience.
Swoon.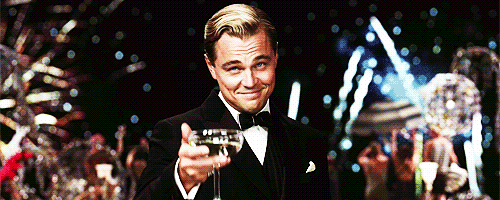 Did you like this post?
Join us in taking practical action on dangerous climate change through the way that we live, the choices we make and the way we spend our money.
---