This kale, sage and walnut pesto is a nutrient-packed alternative to basil pesto. It's delicious tossed with pasta, as a sauce for vegetables or a dip with fresh bread.
Making pesto is a great way to stop food items like basil, or in this recipe kale, going to waste if you bought too much and couldn't use it all up.
I find this happens to me a lot with certain ingredients, as I am usually just cooking for two, especially with kale which I normally buy in huge bunches from the farmers markets.
This simple kale pesto will help you to stop any food from going to waste.
I have added in sage, which has a strong, distinctive flavour that goes well with rich ingredients, and walnuts too. I love this pesto coming into winter mixed with some roasted root vegetables, or on sweet potato gnocchi is another of my favourites.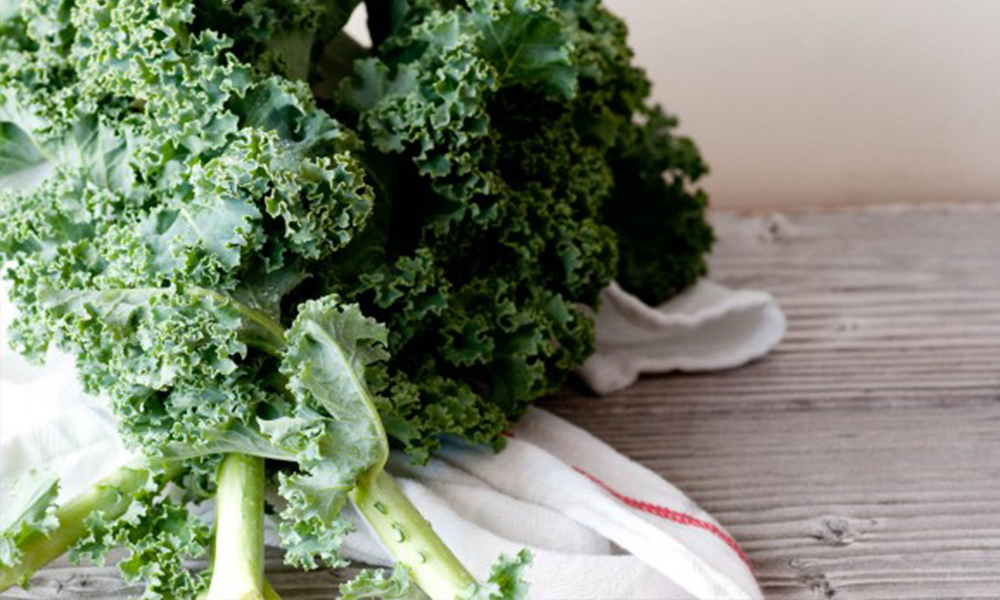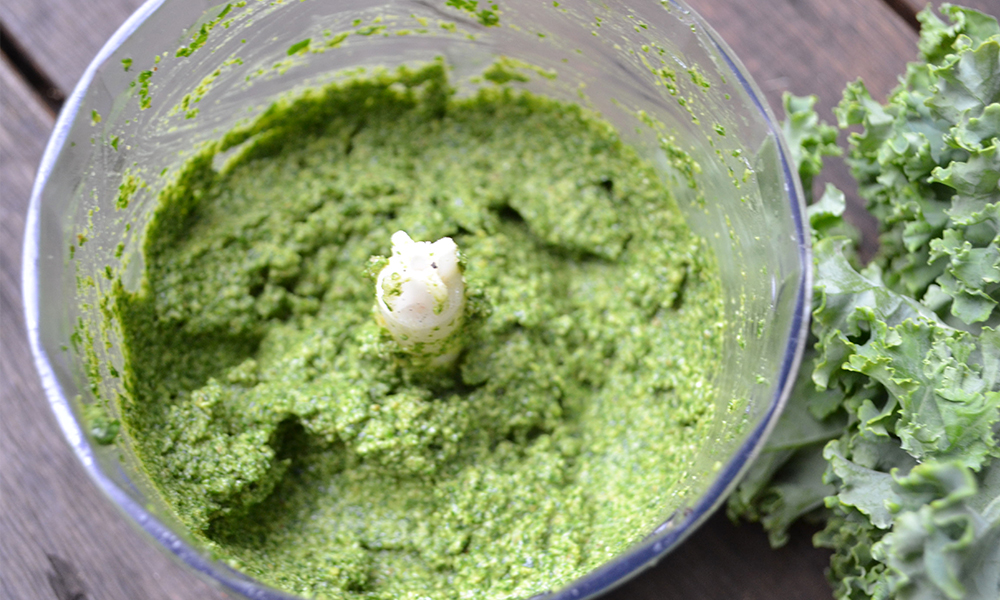 Ingredients

Half bunch of kale, stemmed
Half cup fresh sage
Half cup walnuts
1 clove garlic, chopped finely
1/4 cup extra virgin olive oil
Juice of 1 lemon
1/4 cup nutritional yeast (or parmesan if not Vegan)
Squirt of sweetner of your choice (agave, honey etc.)
1 tsp salt
pepper to taste
Method
In a large pot of boiling salted water, blanch kale for 1 minute, drain and let cool.
Mix kale and all other ingredients together in a food processor until blended well into a paste.
Store in a sealed container or jar in the fridge.
Did you like this recipe? Join 1 Million Women for more...
What you can do
Design a healthy vegetarian diet to downsize environmental footprint
Choosing to be a vegetarian can mean large savings of CO2 pollution. It does, however, raise important dietary health considerations and we recommend women always seek appropriate nutritional advice if considering this activity.
16
Tonnes of CO2
savings pledged
---