Written by Ashton Gainsford
Dotted around the globe, over 70 women connect via conference call to discuss the shared vision of a more sustainable future in the face of climate change. As we prepare to embark on a journey to the edge of the world, the line is buzzing with an air of anticipation about what will be a global game changer to empower female leadership in science.
CHANGE IS IN THE AIR
We continue to break climate records. 2015 was the world's warmest year. In fact, the top ten steamiest years have all occurred in the last two decades. Tropical or temperate, we are feeling the heat as the climate continues to warm [1, 2].
This has not only affected the natural world that inspires and invigorates us, but also our global health. From the increased intensity of extreme weather events to air pollution and food insecurity, climate change threatens to reverse the last 50 years of development and global health advances [3]. Which is particularly bad for women, who are overrepresented among the world's most economically disadvantaged [4].
Read more: Why climate change is a woman's fight
This century we are faced with the chance to make a big impact. We have a significant opportunity to improve global health and create a more sustainable future. Political will is imperative to making these improvements, and strong leadership will greatly influence the success of our climate solution efforts.
Policymaking and leadership has historically been a male domain, and this still rings true for environmental and health negotiations. Women are notably underrepresented in key decision-making roles, despite representing a significant proportion of the workforce. In the fields of science, technology, engineering and mathematics (STEM) recent increases in female university graduates give hope for future leadership on climate science and sustainable solutions that involve female voices. However a gap exists. Many female STEM graduates does not equal many female academic and industry leaders. Only one-fifth of senior academic positions at Australian universities are currently held by women [5]. This is a big problem when studies have shown that the collective intelligence of a group increases with the number of women involved [6]. We are in urgent need of female leadership.
1 Million Women is empowering women and girls around the world to lower their impact on the planet. If you love what we do, please support our work by donating a couple of dollars. For the price of a cuppa, you can help us inspire millions more! (click to donate)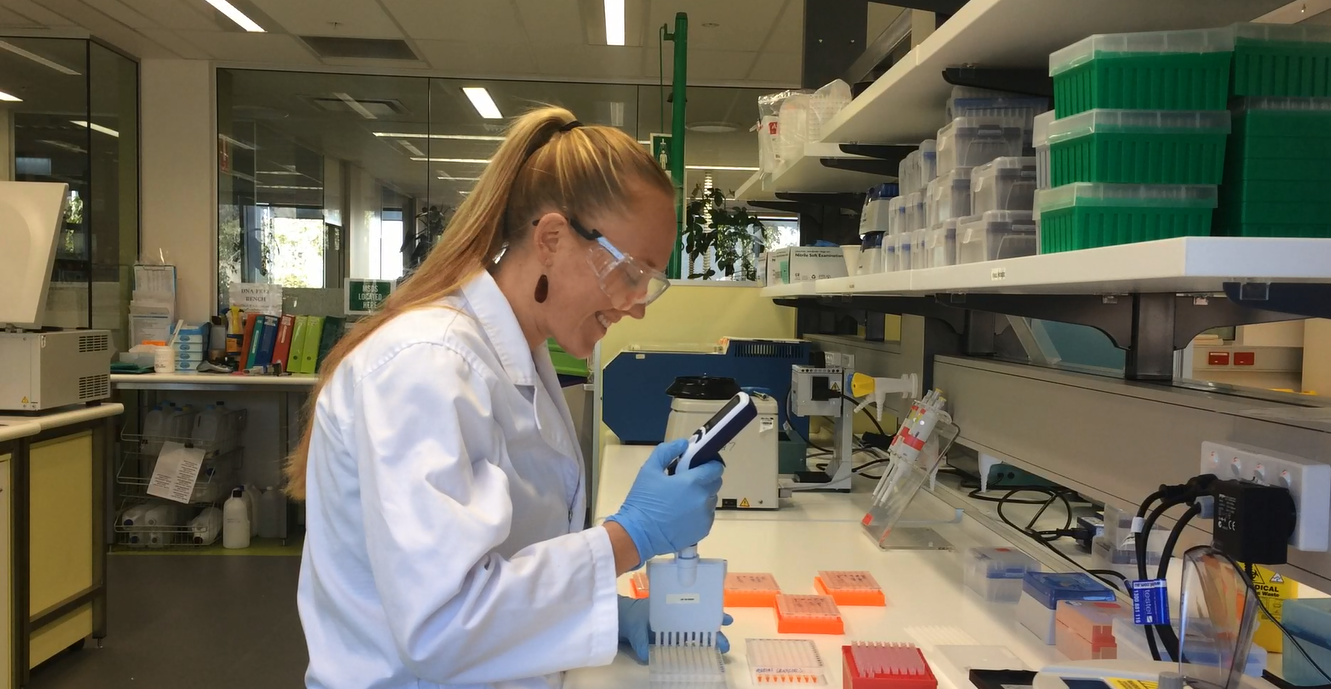 Image: Ashton at work
A GLOBAL NETWORK OF WOMEN
Homeward Bound is a global collaboration of women, bound by one goal: to raise the profile of climate science while empowering women to lead the way to a more sustainable future [7]. The inspiring initiative will bring together 78 female scientists with a variety of expertise, from senior department heads to PhD research students. These women will learn from a globally recognised faculty of experts who will contribute to leadership training and capacity building. The program aims to elevate each participant's leadership abilities and
build future collaborations with the deliberate intention of influencing global policy in the face of climate change.
Where better to hold this program than strategically set against the backdrop of one of the fastest-warming regions on earth, Antarctica [8]. Permafrost places, dominated by ice, play a significant part in controlling the world's climate, and Antarctica holds captive an impressive 70 percent of the world's freshwater. It goes without saying that continued study and understanding of the southern ocean and Antarctica provide critical insights into the impact of climate change and are vital to informing climate policy and sustainable development in a growing world.

Image: Homeward Bound
This global network of women will begin their voyage for change in December 2016, leaving from Ushuaia, Argentina. Bound for the western Antarctic islands and scientific bases, the journey will be captured in a documentary exploring the value of female leadership through the experiences of the Homeward Bound participants, framed as a call to action for a more sustainable future inclusive of female voices.
OUR FUTURE IN YOUR HANDS
With an underrepresentation of women in leadership, we are currently denying ourselves the inclusion of many great minds to solve the complex problems associated with climate change, for our health and our environment.
We as a community are in a position to inspire the change we want to see in the world. Just as Homeward Bound will empower the current and next generation of female leaders in science and climate policy, we can all contribute by encouraging younger generations of girls to take up STEM subjects. The Homeward Bound program highlights the gender gap that exists in leadership roles today, but will also provide younger girls and women with a female face they can identify with, in a decision-making position to strive for, tomorrow. That is why Homeward Bound is so worthy of your support.
About the author
Ashton is a PhD research student at James Cook University working with the Australian Research Council Centre of Excellence for Coral Reef Studies in Townsville. She uses genetic tools to understand the evolution of fish, and is passionate about the marine environment, women in science , and diving. She is excited to be involved in the climate science communication team of Homeward Bound, sharing current knowledge to enhance public understanding and inspire discussion.
Support Ashton on her leadership development journey with Homeward Bound, a world first initiative, through her crowdfunding campaign, and add your voice to the global network of women striving for a more sustainable and gender equitable world.

Banner Image: Shutterstock
Read this next: There's a high chance that your money is supporting the fossil fuel industry without your knowledge
1 Million Women is more than our name, it's our goal! We're building a movement of strong, inspirational women acting on climate change by leading low-carbon lives. To make sure that our message has an impact, we need more women adding their voice. We need to be louder. Joining us online means your voice and actions can be counted. We need you.
---