Try a meat free week with these 7 tasty vegetarian recipes...
The livestock industry is one of the largest contributors to climate change! A report conducted by the Chatham House, titled Livestock – Climate Change's Forgotten Sector Global Public Opinion on Meat and Dairy Consumption, explains that the consumption of meat and dairy is a major driver of climate change. Meat consumption is on track to rise 75% by 2050.
We cannot keep consuming meat at the rate we are now, nor let it rise as predicted, if we want to keep temperature rising below 2 degrees celsius and save the planet from anthropogenic climate change.
Could you try going a whole week meat free?
Here are 7 tasty vegetarian recipes to help you do it...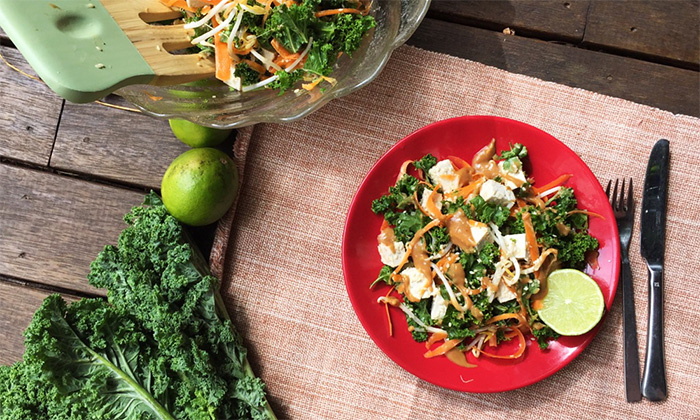 Monday: Sesame tofu, kale and carrot salad with peanut dressing
A refreshing Thai inspired kale and tofu salad coated in a creamy peanut butter dressing. It's super quick to whip up for a light meal. PLUS it packs incredibly well for lunch! You can make it in the morning or the night before, and then eat it later at work, or school. SEE RECIPE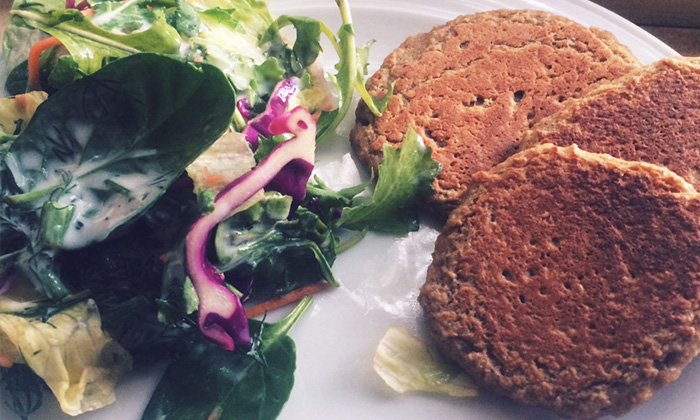 Tuesday: No-Meat Swedish 'meatballs'
An all veggie recipe that tastes very similar to swedish meatballs. This is a hearty dish that even non vegetarians will enjoy. SEE RECIPE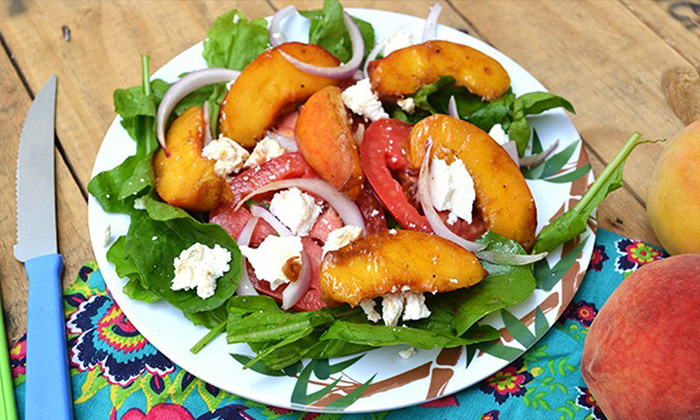 Thursday: Quinoa Zucchini Burgers with Spicy Yogurt Sauce
A super tasty veggie burger that can be prepared ahead and frozen for whenever you want an easy weeknight meal. You can also eat the patty crumbled over a veggie packed salad, and they pack well for a work or school lunch. SEE RECIPE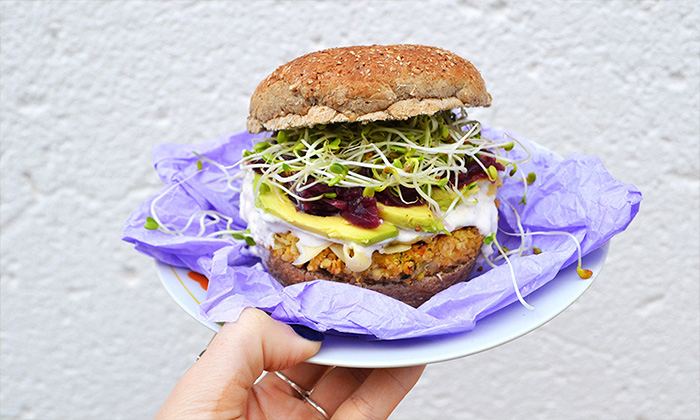 Wednesday: Grilled Peach and Ricotta Salad
Here's a different way to use your grill! Grilling fruit completely brings out the flavour, and can make for delicious desserts or wonderful additions to fresh salads. SEE RECIPE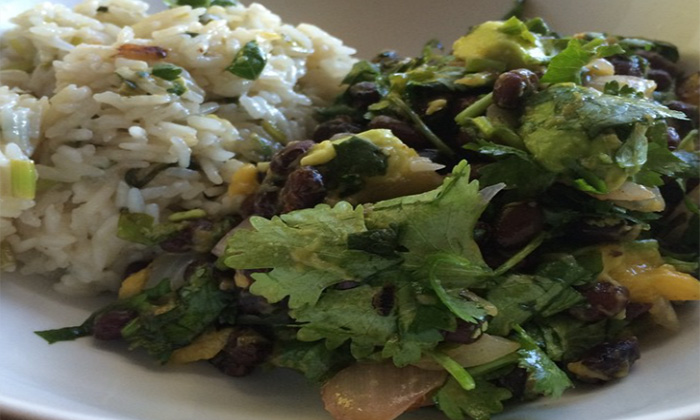 Friday: Mexican rice and black bean salad recipe
A delicious, healthy meal, so decadent you'd never know it's completely vegan! Full of hearty black beans and you can easily whip it up in a flash. SEE RECIPE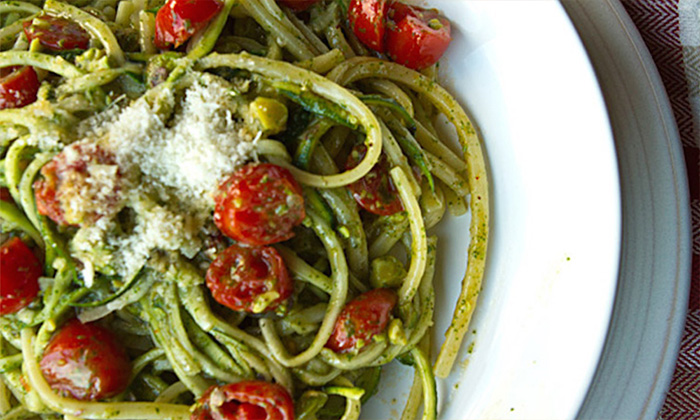 Saturday: Zucchini noodles with basil walnut pesto and cherry tomatoes
Noodles made from zucchini with a creamy pesto sauce...couldn't get better than that! This is a great option for a veggie meal, and can be prepared both hot or cold and still taste delicious. They're a good dinner party option too! SEE RECIPE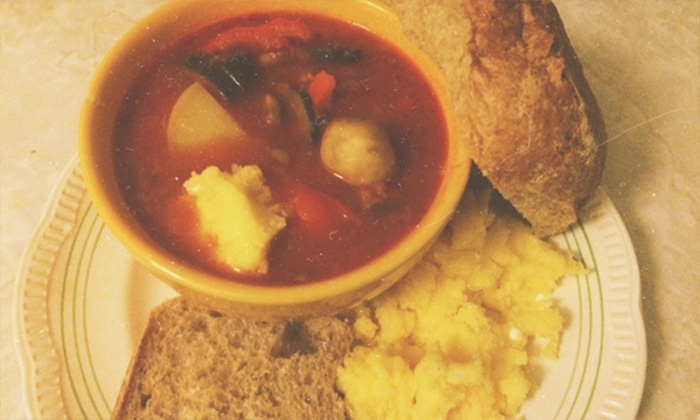 Sunday: Easy Veggie Goulash
This is a recipe that you can throw in whatever veggies you have left at the end of the week, perfect for a Sunday. Also, its a great one to make ahead for your work or school lunches for the week. SEE RECIPE
What you can do
Choosing to be a vegetarian can mean large savings of CO2 pollution. If giving up meat entirely is too drastic for you, then try to cut down on red meat especially - wherever you can do this without compromising your dietary needs - and replace it with less CO2 polluting options such as chicken, fish or pork., or find out about the more nutrition-rich vegetarian options.
Design a healthy vegetarian diet to downsize environmental footprint
16
Tonnes of CO2
savings pledged
We're building a movement of women fighting climate change through the way we live.
Join us and be counted.
---