We're building a movement of strong, inspirational women and girls acting on climate change through the way we live. Join us & be counted.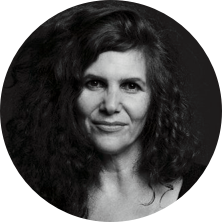 Natalie Isaacs Founder
▶ Watch the video
helping empower millions of women around the world
Help Develop Our Game-Changing App
We're creating an App to turn millions of women around the world into everyday climate activists.
The innovative App will give women a plan on how to live a low-carbon life and the tools to transition to a zero-carbon lifestyle. Will you be a game-changer and invest in this critical project? Pledges start at $10 and will directly help build our App.
PLEDGE YOUR SUPPORT HERE
Sign our 2016 National Election Call To Action
Please SIGN & SHARE our open letter to all political candidates at the 2016 Australian election. We're calling for broad political agreement across party lines for urgent and sustained action on; 1. Cutting carbon pollution, 2. Saving the Reef, 3. A commitment to gender equality.
CLICK TO ADD YOUR NAME
the voice for climate action and hope!
You're The Voice
1 Million Women transformed much-loved song, 'You're the Voice' into a powerful anthem from women for climate action and hope.
Watch our anthem from women & share it with 5 special women in your life and ask them to do the same! Together let's empower women and girls everywhere to reach their full potential to be changemakers and leaders on climate action! #IMTHEVOICE
CLICK TO SHARE OUR ANTHEM
Start Your Low-Carbon Life
DO YOU WANT TO LIVE A POLLUTION-FREE LIFE? TAKE OUR CARBON CHALLENGE AND YOU'RE ON YOUR WAY.
See popular daily activities for reducing your carbon emissions.
Create your own dashboard and track how much carbon you're saving.
It's easy to cut a tonne of pollution and more.
And FREE to participate - so start your low-carbon life today.
Ella
---
Pledged to save 6,170Kg of CO2
Saved 1,240Kg of CO2
" All I had to do was stop spending money on stuff and enjoy experiences instead, and I reduced 1 tonne of emissions. "
Join a community of members that have pledged to reduce
278,661,925

tonnes of carbon pollution

Margaret reached 1 Tonne!
252,761
Members & counting