JOIN a movement of women & girls fighting climate change through the way we live and the choices we make everyday.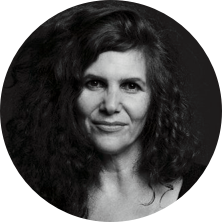 Natalie Isaacs Founder
▶ Watch the video
Your Low Carbon Life
WANT TO LIVE A LOW CARBON LIFE? TAKE OUR CARBON CHALLENGE AND YOU ARE ON YOUR WAY.
See popular daily activities for reducing your carbon emissions.
You''ll be able to track how much carbon you're saving.
You get your own dashboard and you can even create your own group if you want & cut carbon together.
Rhonda
---
Pledged to save 3,170Kg of CO2
Saved 1,170Kg of CO2
" All I had to do was make my house more energy efficient. I cut my bill by 20% and I'd reduced 1 Tonne of emissions. "
Join a community of members that have pledged to reduce
114,643

tonnes of carbon pollution

Margaret reached 1 Tonne!
184,889
Members & counting
Declaring the reef in danger
Add your name to save the reef
We are urging the World Heritage Committee to protect the Great Barrier Reef by officially declaring it 'World Heritage in Danger'.
ADD YOUR NAME TODAY
going. Join me. Don't miss out on this extraordinary adventure
Come on our Sumatran Adventure
Over 12 days, we will experience the majesty of the Sumatran jungle, confront the impacts of deforestation on the local and global environment, and learn from the wisdom of the local women.

JOIN UP