We're building a movement of strong, inspirational women and girls acting on climate change through the way we live. Join us & be counted.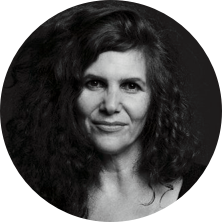 Natalie Isaacs Founder
▶ Watch the video
the voice for climate action and hope!
You're The Voice
1 Million Women transformed much-loved song, 'You're the Voice' into a powerful anthem from women for climate action and hope. Our Anthem comes at a pivotal time as the world seeks a new treaty to prevent dangerous global warming at the climate change summit in Paris (COP21).
We are using the glorious power of music to inspire every woman, man or child to ADD THEIR VOICE - #IMTHEVOICE - and form a united call to world leaders for strong action on climate change.
There's never been a more important time for women to be prominent in climate solutions and for us all to join together as one voice!
#IMTHEVOICE: HEAR OUR ANTHEM
Start Your Low-Carbon Life
DO YOU WANT TO LIVE A POLLUTION-FREE LIFE? TAKE OUR CARBON CHALLENGE AND YOU'RE ON YOUR WAY.
See popular daily activities for reducing your carbon emissions.
Create your own dashboard and track how much carbon you're saving.
It's easy to cut a tonne of pollution and more.
And FREE to participate - so start your low-carbon life today.
Ella
---
Pledged to save 6,170Kg of CO2
Saved 1,240Kg of CO2
" All I had to do was stop spending money on stuff and enjoy experiences instead, and I reduced 1 tonne of emissions. "
Join a community of members that have pledged to reduce
160,987

tonnes of carbon pollution

Margaret reached 1 Tonne!
238,535
Members & counting