We're building a movement of women & girls fighting climate change through the way we live. Join us, be counted.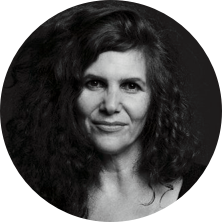 Natalie Isaacs Founder
▶ Watch the video
Your Low-Carbon Life
YOU CAN LIVE A LOW-CARBON LIFE. TAKE OUR CARBON CHALLENGE AND YOU'RE ON YOUR WAY.

See popular daily activities for reducing your carbon emissions.
You'll get your own dashboard and can track how much carbon you're saving.
It's easy to cut a tonne of pollution and more.
And FREE to participate - so take the Carbon Challenge. Start your low-carbon life today.
Babs
---
Pledged to save 8,000Kg of CO2
Saved 1,240Kg of CO2
" All I had to do was switching to a vegetarian diet and I'd reduced my 1 tonne of emissions. "
Join a community of members that have pledged to reduce
147,815

tonnes of carbon pollution

Margaret reached 1 Tonne!
203,998
Members & counting
going. Join me. Don't miss out on this extraordinary adventure
Come on our Sumatran Adventure
We'll trek the Sumatran jungle, learn from the wisdom of the local women and find out about the impacts of unsustainably farmed palm oil. There'll be alot of laughs and guaranteed fascinating storytelling along the way.

JOIN US