We're building a movement of strong, inspirational women and girls acting on climate change through the way we live. Join us & be counted.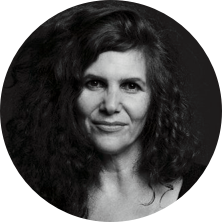 Natalie Isaacs Founder
▶ Watch the video
taking a stand against plastic microbeads
Say 'NO' to microbeads
Every single one of us has the power to do something about microbeads right now! Please SIGN and SHARE our open letter. By standing together and ditching products with microbeads, we can force cosmetic companies to ditch them too. Let's use our consumer power for good, for the health of the planet and people!
CLICK TO ADD YOUR NAME
the voice for climate action and hope!
You're The Voice
1 Million Women transformed much-loved song, 'You're the Voice' into a powerful anthem from women for climate action and hope.
Watch our anthem from women & share it with 5 special women in your life and ask them to do the same! Together let's empower women and girls everywhere to reach their full potential to be changemakers and leaders on climate action! #IMTHEVOICE
CLICK TO SHARE OUR ANTHEM
Start Your Low-Carbon Life
DO YOU WANT TO LIVE A POLLUTION-FREE LIFE? TAKE OUR CARBON CHALLENGE AND YOU'RE ON YOUR WAY.
See popular daily activities for reducing your carbon emissions.
Create your own dashboard and track how much carbon you're saving.
It's easy to cut a tonne of pollution and more.
And FREE to participate - so start your low-carbon life today.
Ella
---
Pledged to save 6,170Kg of CO2
Saved 1,240Kg of CO2
" All I had to do was stop spending money on stuff and enjoy experiences instead, and I reduced 1 tonne of emissions. "
Join a community of members that have pledged to reduce
278,660,158

tonnes of carbon pollution

Margaret reached 1 Tonne!
248,340
Members & counting