These no-bake Anzac biscuits are a delicious take on the popular Australian and New Zealand tradition.
I've had a broken oven for the past two weeks, which has meant not being able to cook a lot of my favourite cold weather recipes.
With Anzac day coming up, I've been wanting to make a batch of Anzac biscuits, but you kind of need an oven for that, or so I thought.
I decided to experiment with making no-bake Anzac biscuits, just for kicks... and THEY WORKED!!
Scrumptiously well!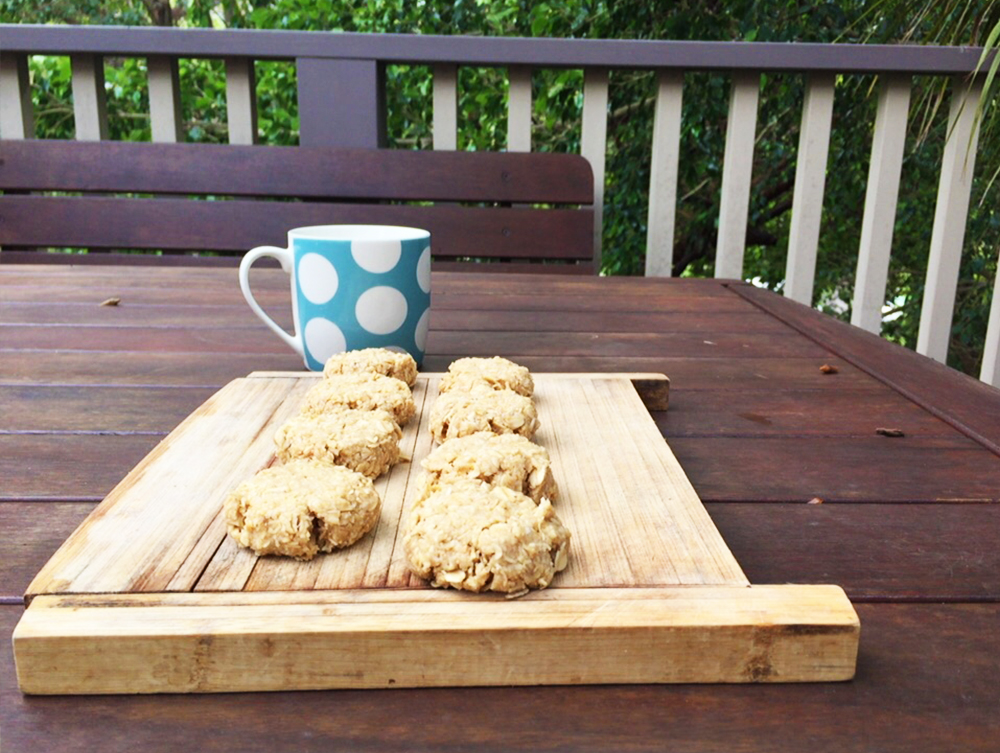 If you're stuck without an oven like me, or just want to make a quick bunch of Anzac biscuits that hardly require any effort (or waiting time at all) then these are for you.
They also don't require the use of any animal products, so will suit a Vegan diet as well.
They're not crunchy as some Anzac biscuits are, but the flavour is spot on because of the use of golden syrup. Hope you enjoy!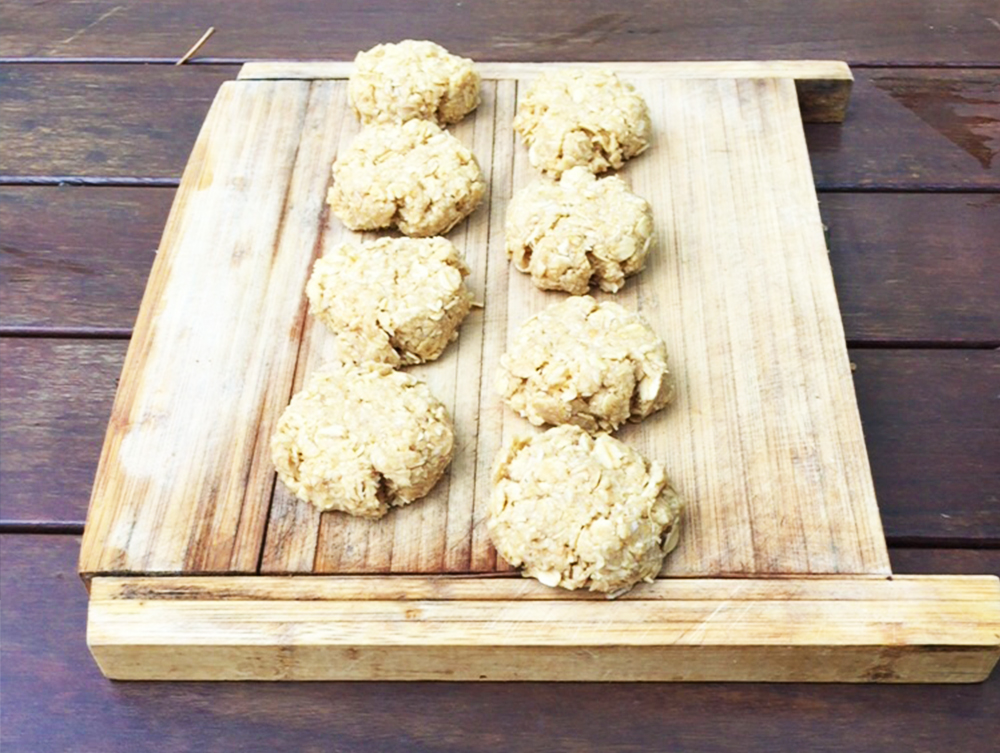 Ingredients
1 cup rolled oats
1/3 cup desiccated coconut
1/2 cup cashew butter (or almond butter)
4 tbsp golden syrup
3 tbsp coconut oil
Directions
Mix the oats and coconut together in a bowl, set aside.
Heat the cashew butter, golden syrup and coconut oil in a saucepan over low heat until a liquid paste has formed.
Pour this into the oats and coconut mixture, and combine until the oats stick together.
You should have a sticky mixture now. Take 1 tbsp of mixture at a time, and roll into small balls with your hands.
Set the balls aside on a parchment lined tray. Repeat this until you have used up all the mixture.
Squash the balls down with the back of a fork to flatten them into cookie shape.
Store in the fridge for a minimum of 1 hr before eating to let them harden into shape.
Enjoy with a nice cup of tea!
Makes 9 biscuits
---