The creamy goodness of this 3 ingredient Blackberry Protein Ice cream tastes just like sorbet - it's soft and creamy and airy, all at the same time!
This really is a cinch to make! - The longest part is waiting for the fruit to freeze, but I always make sure I have frozen bananas on hand (especially in Spring and Summer) so I can whip up some deliciousness in no time! To make it easier sometimes we sit the frozen fruit out for about 5 minutes before blending it.

You can use any vegan vanilla flavour protein powder in this 3 ingredient Blackberry Protein Ice Cream, but we used PranaOn Vanilla protein powder for this - a plant based, totally vegan protein powder that are Australian made. You can check them out here.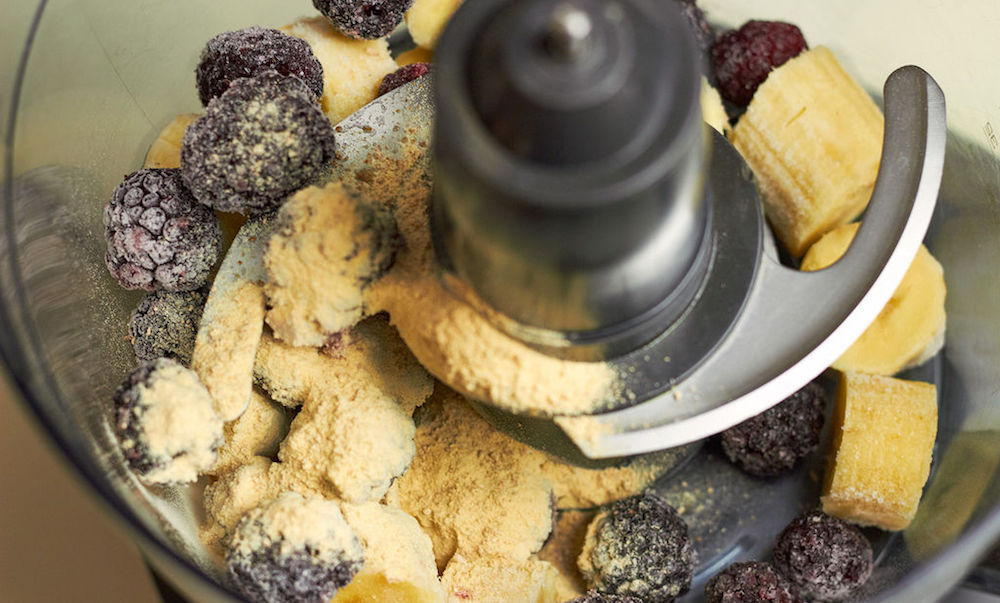 Ingredients:
2 cups of Frozen Bananas
1 cup of Frozen Blackberries
1 Tbsp of Vegan Vanilla Protein Powder
Method
1. Add all ingredients to a food processor and blend until smooth. You will need to stop it a few times and move the ingredients around with a spoon to get the blade moving again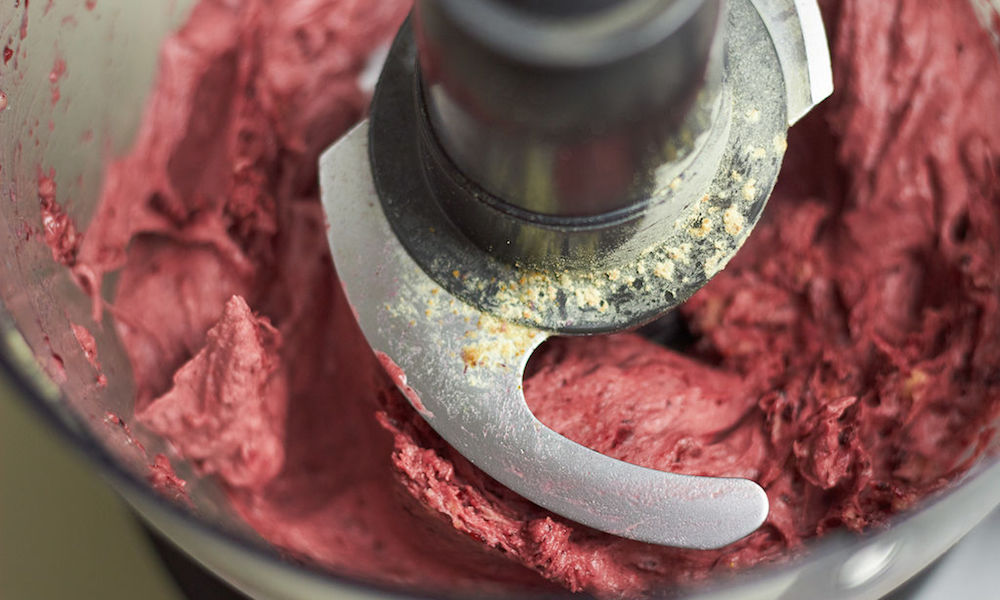 2. Serve it up and sprinkle with a topping of your choice!
We topped this one with a sprinkling of chia seeds, but you can also use toasted slivered almonds - they give it a nice good crunch!

[Recipe originally on Instructables]
Read this next: Mango and Coconut 'Jelly'
We're in a climate emergency and it's going to take all of us to get out of it. That's why 1 Million Women is building a global community of women committed to fighting climate change with our daily actions. To join the (free) movement just click the button below!

---