What Women Think About Climate Change
In August 2018, 1 Million Women conducted a survey in partnership with the Australian Conservation Foundation. We wanted to know what Australian women from all walks of life, all ages, from the city to the bush, are thinking about climate change. 6,500 women took our survey, and some of the results were exactly what we expected. Women are really worried about climate change, and it's already affecting a lot of us right now. What we didn't expect to see, was how much it's impacting the decisions we make, especially when it came to how many women were reconsidering having children because of what the future might look like for them.
You can read the report here.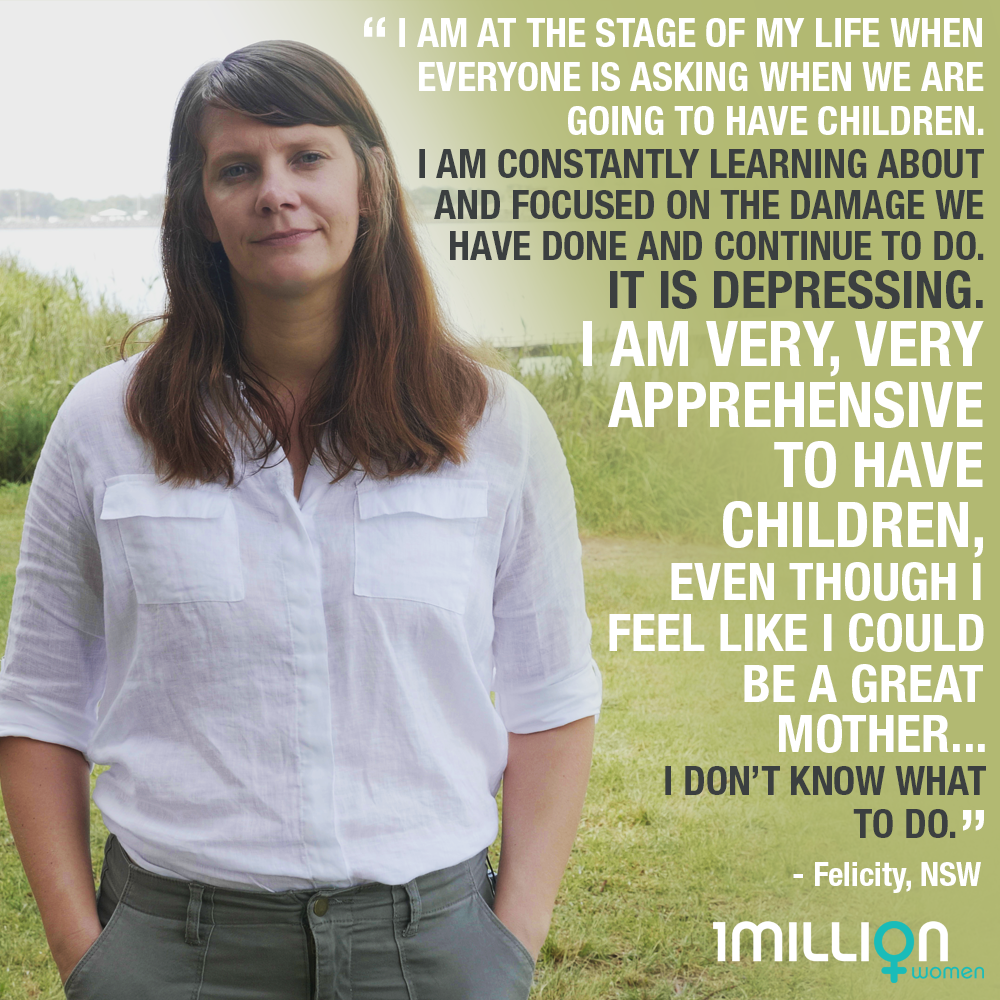 We wanted this report to be heard loud and clear by Australia's decision makers, so it was released to the media. Stay tuned on our social media channels for links to articles and radio interviews in the media about the report.
[Header image by Rachel Wiley, of Liz Foley and family]
---