What Women Think About Climate Change
Will you take our 2021 Survey 'What Women Think About Climate Change' to help us understand what women are thinking ahead of the next Federal election.

We wanted to know what women of Australia from all walks of life, all ages, from the city to the bush, are thinking about climate change.

Whatever your age, whatever you think, wherever you are in Australia, please will you do our survey? Your voice is so important.
- NATALIE ISAACS, 1MW FOUNDER
1 Million Women conducted our first survey in 2018 in partnership with the Australian Conservation Foundation. Over 6,500 women took our survey, and some of the results were exactly what we expected. Women are really worried about climate change, and it's already affecting a lot of us right now. What we didn't expect to see, was how much it's impacting the decisions we make, especially when it came to how many women were reconsidering having children because of what the future might look like for them.
You can read the report here.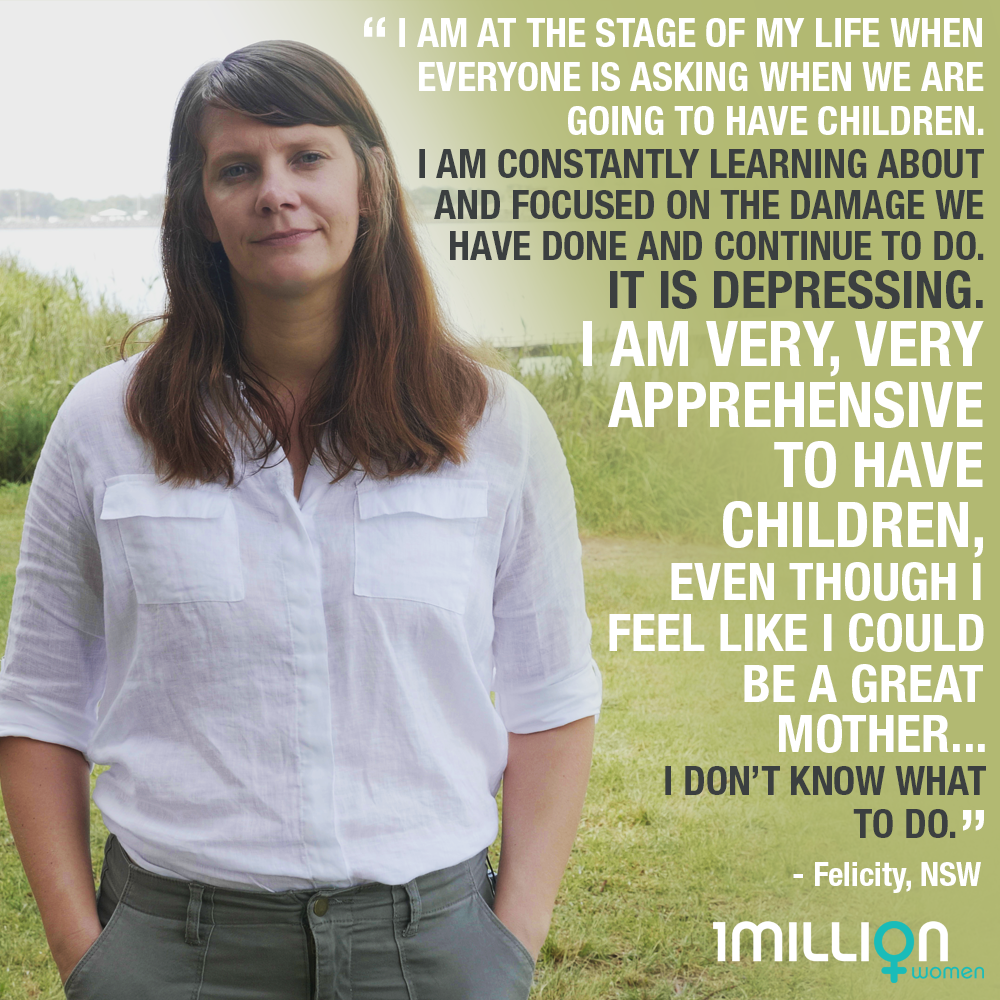 [Header image by Rachel Wiley, of Liz Foley and family]

---