I'm celebrating two and a half months living zero waste, so it seemed like a good time to stop and look back on the experience so far. Hopefully you'll be inspired to try out some of these ideas yourself to minimise the amount of waste you're producing.

The Good: The easy and enjoyable parts of zero-waste living
Most of the time I really enjoy the way I live. I've gotten into the routine of taking reusable containers and utensils wherever I go, refusing pre-packaged food, and taking my food scraps home for composting.
There have been some great side effects of zero waste life, too. For one, I've been eating more unprocessed food than ever before (although I still love the occasional scoop of gelato), and the bulk of my meals are made from scratch. I've been experimenting a lot more with cooking, and have tried more ambitious projects such as making my own bread, making curry paste from scratch, grinding my own spice mixes and creating unique tea blends from local ingredients.
Zero waste living has made it easier to maintain a healthy diet and weight, plus I manage to get all my nutrients and vitamins without having to put too much thought into it.
I love it when my Keep Cup or reusable produce bags start a conversation about waste reduction, and I've seen those around me start to adopt sustainable practices such as recycling, composting and avoiding single-use plastics.
Other things that make me happy to be zero-waste
The smell of compost made from my own food scraps and raked-up leaves
Getting a discount on my takeaway coffee when I take my Keep Cup
When someone else says they want to start reducing their waste, too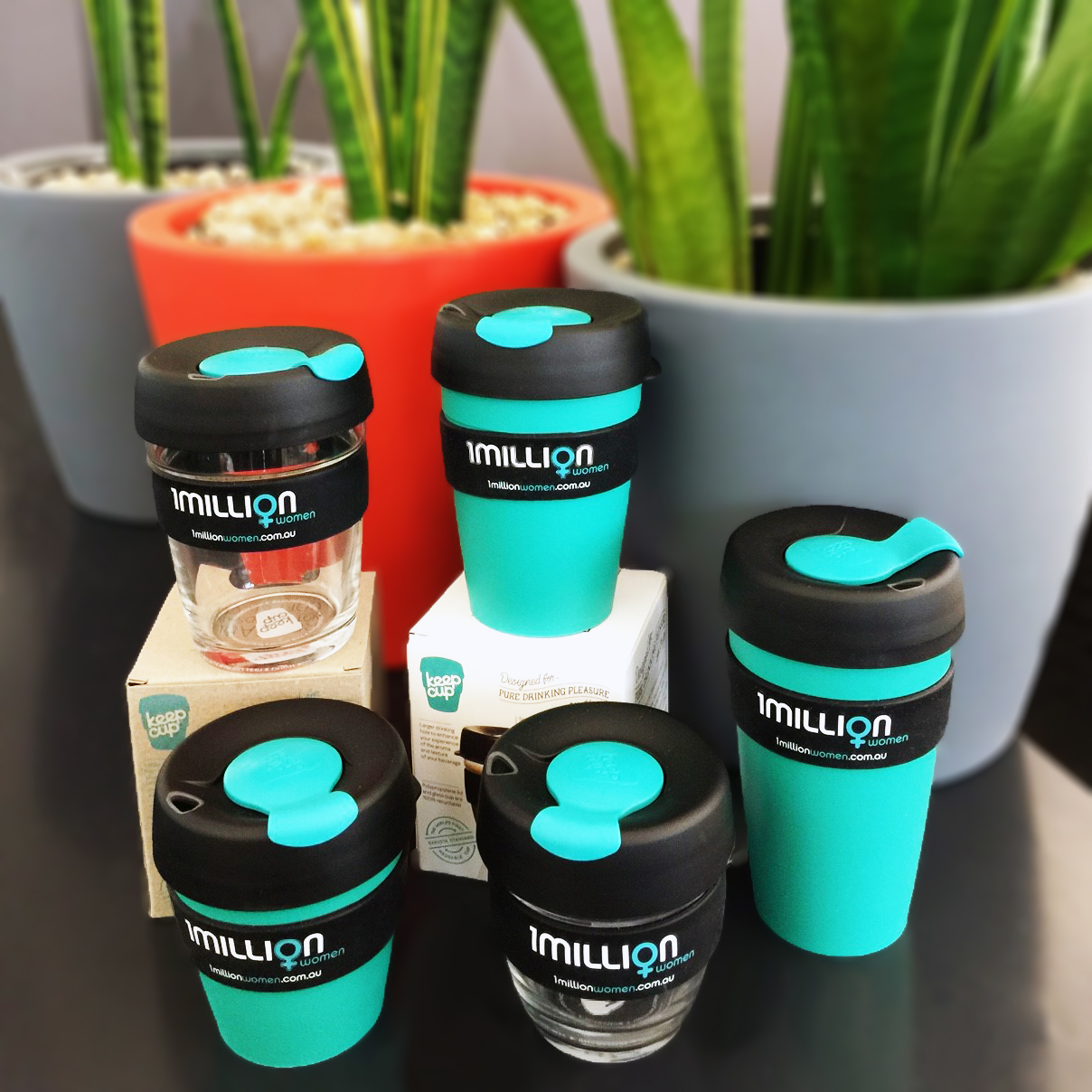 The Bad: When Zero-waste is tough
The first few weeks were a struggle of working out what I could and couldn't buy (supermarkets become fairly useless when you're avoiding plastic packaging!) On the other had, I've fallen in love with my local greengrocer's store, and I take real joy in food shopping that you just can't get in a massive supermarket.
The worst time are when I'm feeling sick or stressed, for example, having to stop myself from just going and buying a chocolate bar when I'm feeling down in the dumps, or avoiding packaged cold and flu remedies when I have the sniffles.
It's also tough because I have to take medication on a daily basis, and there is no alternative to my prescribed tablets that come in blister packs. I have, however, recycled the cardboard boxes, and I'm saving all the blister packs until I discover how I can recycle or otherwise reuse them.
Here's what Rudy the Recychologist had to say about medicine blister packs:
"Blister packs are definitely not designed with recycling in mind. There is currently no dedicated process readily available to recover the aluminum and plastic elements contained. There is only one facility I know of, in Germany, which can process blister packs effectively.
Medical packaging in general provides a challenge when it comes to creating a sustainable solution, as medicine often has stringent requirements such as vacuum packaging, child safety and a general robustness. Pair these requirements with the fact that we've given almost no thought to the end-of-life disposition of packaging materials and you have yet another environmental issue.
This waste stream is another head of the pollution hydra that we've created. The core issue here is that our society gives absolutely no forethought to the final resting place of our waste, or what we're making our products out of."
So, if you're a pharmaceuticals manufacturer and you're reading this, can you PLEASE create a system for efficiently recycling blister packs, or redesign this kind of packaging?
Other things that frustrate me:
Coffee pods >:(
People at the supermarket asking for a plastic bag for ONE ITEM
Seeing piles of rubbish on the street
Fast food places where EVERYTHING is packaged in plastic, and even the plastic straws come in their own plastic bags
1 Million Women is creating an app to turn millions of women around the world into everyday climate activists. The innovative app will give women two crucial elements for leading transformation in their own homes and communities: a plan on how to live a low-carbon life, and the tools to transition to this lifestyle. Pledge your support here for as little as $10.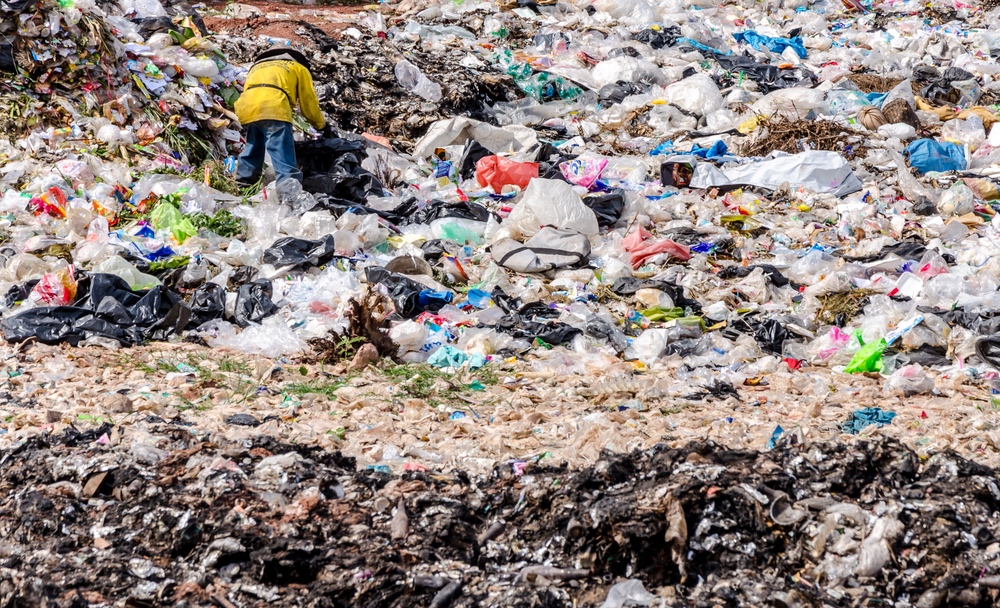 The Ugly: When others don't understand
Another issue I deal with on a near-daily basis is being confronted by people that don't understand why I do the things that I do. I've had every argument from "it doesn't matter that you're zero waste because you're not a vegan" to "it doesn't matter what individuals do because it's all up to the manufacturers and brands".
As Warren Buffett famously said, "People will always try to stop you from doing the right thing if it is unconventional." For some reason, people often feel uncomfortable by other people living their lives, especially when an individual has the AUDACITY to break with the social norms.
If you're going to try to live an alternative way to the model replicated by the majority, be prepared for some confusion ("What do you eat, then?"), personal questions ("What do you do when you're on your period??") and even rudeness ("Bloody greenies trying to make us all vegans, global warming is just a hoax anyway").
Other things that make me uncomfortable or sad
Seeing birds eating plastic out of the bin
Feeling guilty when my medicine has plastic packaging, but I have no other choice
Feeling like even with everything I'm doing, I'm not making a difference

It's not all or nothing
Low waste is hard, but if you DO give it a shot, good on you!

Start small by taking the Plastic Free July challenge, or just try going a week without a takeaway cup. Be more mindful about how many plastic bags you're using, or take note of how many bottles of water you buy in a year. Every action does some good.
Here re some great resources to help you reduce the amount of waste in your life, today!
Images: Pixabay
READ THIS NEXT: Are Farmers Markets & Food Stalls Better At Avoiding Waste Than Supermarkets?
1 Million Women is more than our name, it's our goal! We're building a movement of strong, inspirational women acting on climate change by leading low-carbon lives. To make sure that our message has an impact, we need more women adding their voice. We need to be louder. Joining us online means your voice and actions can be counted. We need you.
---