Did you know you can eat banana peels? here is how...
You'll need to prepare for this recipe 2 weeks in advance
Ingredients
125g butter (or nut butter with this recipe.)
¾ cups of caster sugar
1 tsp vanilla essence or one vanilla pod
1 egg (or egg replacement that you can find here.)
1 ½ cup self-raising flour
¼ cup of milk (or soy, macadamia, etc.)
3 Super delicious whole boozy bananas
Step 1
Ok, full disclosure, there is only 1 little part of the banana that you can't use in this cake, just the very tips on both ends that hold it together and look like bark. Top and tail them, and pop those two little bits in the compost.
Next, pop three of your top and tailed bananas into a large jar, and then pour some bourbon In, you want the bananas to be totally covered so if you use a short jar, you'll only need as much as covers them.
Leave them in the bourbon for 2 weeks.
Tip: use very ripe bananas. Otherwise you might need 3 weeks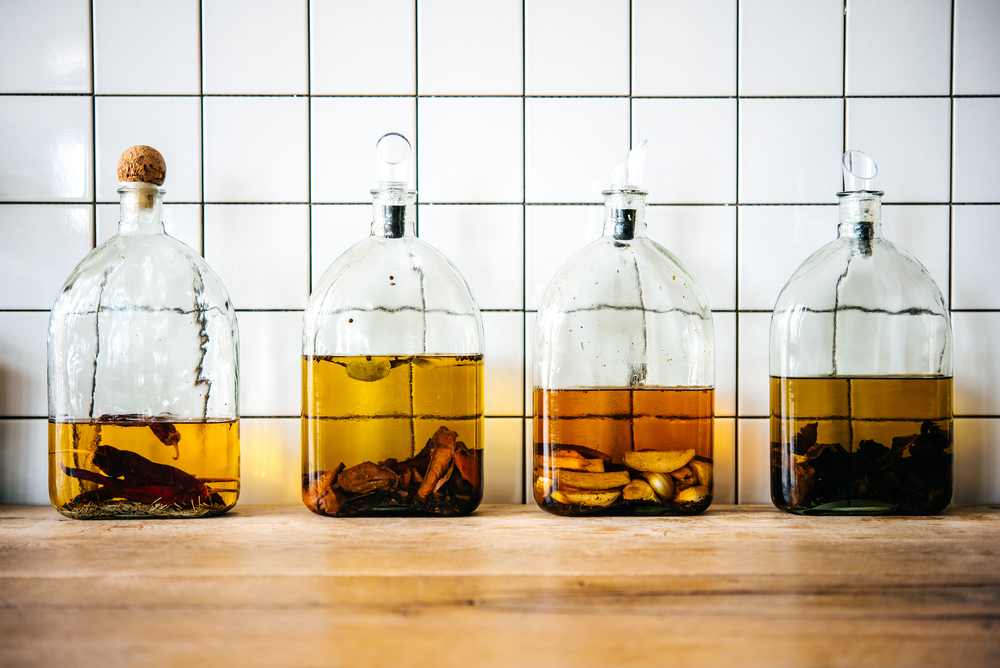 Read next: How To Grow Pineapples From Their Tops! Waste-Free Gardening
Step 2
Drain the liquid from the jar into another jar (I like to keep the banana bourbon and make banana old fashions! It'll keep for about a week.)
Your bananas should be really soft; you might need to leave them longer.
Mash your super soft boozy bananas up in a bowl and put to the side.
Step 3
Melt the butter, sugar and vanilla in a medium sized saucepan, stirring as not to burn. Then remove from heat once melted.
Step 4
Add the butter, sugar, vanilla to the mashed bananas and mix through till combined.
Step 5
Add egg and mix in really well, then stir in the flour till it is thoroughly mixed through. Once the egg and the flour have smoothed into the mixture, add the milk and stir lightly.
Step 5
Bake at 170°c (340°f) for approximately 40 minutes, checking to make sure it doesn't burn, just pop a skewer in and when it comes out clean it is ready!
Let the cake cool down for 10 minutes and then eat your delicious, moist, nutrient-dense root-to-shoot banana cake!


---