You might be reading this from the house or apartment that has become your personal isolation pod for the next couple of weeks. If you're not, then you're probably facing the prospect of spending time in isolation pretty soon. All around the world, we've followed advice and retreated into our homes to help stop the spread of coronavirus. And with this retreat, many of us have bought non-perishable supplies to see us through a few weeks. The 1 Million Women team have brainstormed their top veggie meals made from (mostly) non-perishable foods and whose recipes can be doubled or even tripled so they can be made in bulk! You can either freeze them for later or share these meals around with friends and neighbours who might not be in a position to cook up their own food right now.
We're living through a pretty wild time, it's scary and we're all vulnerable. But there are people out there who are more at risk right now and could use a helping hand. Whether it's an elderly neighbour, or a friend who has had shifts at their casual job cut back and is running low on funds, reach out to these people and ask if they'd like you to bring around a warm or ready-to-heat meal. Helping our community is so important at the moment and remembering to be kind and support those who are not in as privileged positions as ourselves, can make such a difference.
The recipes below are simple to make and ideal for bulk cooking so you can pack up a tupperware container and deliver them to a neighbour's door.
High protein shakshuka
Non-perishable ingredients, good for bulk cooking
This is so delicious, and a great option if you're sick of eating pasta with napolitana sauce all day every day. It will quite literally spice up you, or someone else's life. One of our staff members (a vegetarian and big fan of beans) created this type of shakshuka because she's always on the hunt for ways to get extra iron and protein into her diet, and the regular capsicum and tomato sauce shakshuka just didn't cut it. It's something that can be made totally from non perishables (outside of the eggs - although these last for weeks out of the fridge. Just do the floaty test to make sure they're okay if you're worried). It's the perfect thing to have on your list for when you're stuck at home, although it's better eaten straight away, rather than storing and eating later. So if you're thinking of helping out a friend or neighbour with this one, it's good for people who are stuck inside and can't leave, but can still cook. Just take all the ingredients over for them!
Recipe for a small - medium skillet or pan, feeds 2-3 people. You can easily double it and put into a single, bigger pan, or make it across two pans.
Ingredients:
1 or 2 cloves of garlic (keeps really well if kept in the right spot, but could be substituted with minced garlic bought in a jar and kept in the fridge)
½ a brown or white onion
Olive oil
1 400g tin diced tomatoes
2 400g tins of kidney beans (if you wanted to, you could swap out one tin of kidney beans for cannellini beans)
1 heaped tablespoon of tomato paste
1 heaped teaspoon paprika (ideally not hot)
1 teaspoon cumin
½ a teaspoon of cayenne pepper (this one is optional, and even if you like spicy food, definitely don't put more than half a teaspoon of this in without trying it first)
Pinch of salt
3 - 4 eggs
Feta (optional if you eat it and have some. You could substitute dollops of cashew cheese if you have it)
Bread (also optional but nice to have with it)
If you grow fresh coriander or parsley, you could also add this on top (also fine to eat without!)
Method:
Heat a pan over medium heat
Peel, chop and crush the garlic cloves, and roughly dice the onion
Pour a dash of olive oil into the pan, and once hot, add in the onion and garlic (if you're using minced garlic, add this in the next step). Simmer until soft and fragrant.
Add diced tomatoes, tomato paste and minced garlic if you're using it, and stir
Drain the beans, then add to the pan, stirring in
Sprinkle in the spices and salt, stirring through (if you don't like spicy foods, add the paprika bit by bit, tasting as you go - and using different spoons or washing the spoon in between tastes if you're sharing with others. I also cannot stress enough, even if you like spicy food, be careful with the cayenne. Many a time I have made a shakshuka that was just a little too spicy).
Cook for another 5-10 minutes, reducing the sauce so it becomes less watery
Reduce the heat to low
Create shallow indents in your mixture - one for each egg, then crack and place the eggs into the indents
Cover the pan and leave the eggs to set. The amount of time depends on how runny you like your egg yolks, but it's usually around 5 minutes for runny eggs, and closer to 10 for eggs that aren't runny.
While you wait, toast your bread. Chop your fresh herbs if you're using them.
Remove the skillet or pan from the heat, and then sprinkle crumbled feta on top if you're having it, as well as the fresh herbs.
Serve with toast on the side.
Tip: If you don't manage to eat it all at once, it's still good to refrigerate and reheat later.
Chickpeas (two recipes and how to add chickpeas to almost any meal!)
Chickpeas are a pantry superhero - they're high in iron and protein, they taste delicious and you can buy them in tins so they're long-lasting. If you're looking to make a meal more hearty or ensure that you won't be left hungry, then just add chickpeas! Think pastas with garlic, salt, pepper, olive oil, chickpeas and lemon (adding broccoli or frozen peas to this meal is a bonus), or vegetarian chilis, soups and nachos. And if you're not sure how chickpeas taste added to a meal, then simply drain them and cook them in a pan or in the oven with olive oil drizzled over them and a bit of salt and pepper (or your favourite spice) and add them to the side of a plate of baked veggies or fried rice. Here are two go-to chickpea recipes that are perfect for making in bulk and sharing with friends and neighbours:
Chickpea curry
Non-perishable ingredients, good for freezing, good for bulk cooking
The 1 Million Women team member behind this recipe is a bit of an ad-hoc chef, ready to add in stray veggies and use up spices she finds in the kitchen. We've whipped the recipe into a more precise format but encourage creative license with this one - if you've got a favourite spice or a bag of frozen peas that needs to be cooked then sub them in!
Ingredients
1 can (400 grams) of chickpeas
2 potatoes or eggplants (the veggies we'll have access to will change a lot between cities and countries, so potatoes are just a guide here - eggplant, sweet potato or pumpkin can work just as well. Or if you have some frozen peas and carrots add them in!).
2 to 4 cloves of garlic (garlic keeps really well if kept in the right spot, but could be substituted for garlic powder, or minced garlic kept in the fridge)
½ an onion
Olive oil
A jar of tomato sauce or paste
Vegetable stock (a cup or two depending on how liquidy you like your curry)
Salt and pepper
Spices - I like to use cumin (1 tbsp) , curry powder (2 tbsp) and add a little cinnamon ( 1 teaspoon) and chilli flakes (1 tbsp).
Rice
Method
Cut up garlic and onion then set aside
Chop up whatever vegetables you're adding to your curry and drain the chickpeas
Add a splash of oil to your pan over a medium heat
Once warm, add garlic and onion to the pan and stir until it starts to brown
Add your spices to the pan, as well as salt and pepper (to taste, you can start with a couple of pinches of each) and stir
Add your vegetables bit by bit, and let them cook until they start to soften
Add the jar of tomato sauce / paste and stir, then reduce heat
Add the chickpeas to your curry and let simmer
While the curry is simmering, cook your rice to accompany the meal.
Add a cup of vegetable stock to your curry. If you want a more liquid consistency you can add more vegetable stock.
Let the curry cook until the vegetables are cooked through and soft. Season to taste - you may want to add some more cumin or add some chilli flakes.
Serve a healthy portion of curry with rice!
If you prefer coconut based curries (and yes coconut milk is also a tinned ingredient!) try out this recipe.


Hummus
Non-perishable ingredients, good for bulk cooking

Ingredients

A can of chickpeas (400 grams), drained
2 tbsps Tahini
2 tbsps olive oil
2 cloves garlic ( add more or less to taste)
Salt
Juice from half a lemon
Method
Add all ingredients to a food processor and blend
Season to taste - you might like your hummus packed with garlic!
Add water if your hummus isn't liquid enough
Potatoes
The people's vegetable. So versatile - have them roasted, in chip form, as the sought out chunks in a veggie soup, or mashed on top of a veggie shepherd's pie. No matter how they come, they're always the best part of the meal. A pleaser. And, I thought to myself a couple of nights ago as I was peeling and chopping 8-week-old potatoes, a great food if you're stuck inside in self isolation. Also a great way to get those carbs in if all the pasta is sold out!
Non-perishable ingredients, good for freezing, good for bulk cooking
Just substitute with frozen veggies if you can't get them fresh, and you can use either bulk store bought dry lentils, or canned. This is a great one to bring to a friend or neighbour, ready to throw into the oven. Just cook up until the final step where you put it into the oven for 20 mins to crisp up the potato on top.
Good for bulk cooking
Don't waste those potato peels! Make some super delicious crisps with them instead! Don't just make your friends and family eternally grateful by providing them with nutritious, wholesome meals, make them WORSHIP you with the thing we all really want. Salty, oily, food waste saving goodness.


If you have any great recipes or tips share them around - we reckon a veggie loaded fried rice or lasagne would also make great meals. We hear that having your favourite sauces stocked in your pantry right now is one of the best things you can do for your tastebuds - if you do end up having to eat some plain rice or pasta meals, sauce can really brighten them up!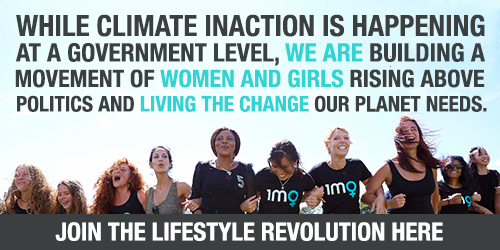 ---