Super might not seem like the most obvious topic to tackle for an organisation building a lifestyle revolution to fight the climate crisis. But we think it's one of the most important things we should be talking about.
One simple decision – where you invest your super – can have a huge impact, not just on your retirement, but on the kind of world you'll be retiring into.
Most people don't give a lot of thought to their super, so while they're turning off lights and avoiding single-use plastic, thousands of dollars of their hard-earned money is being invested in coal mining. That's why we've been talking about super a lot lately at 1 Million Women. Because we all want to make the biggest difference possible for a planet-positive future, and this is one of those things that will have a huge impact.
That's why we've chosen to collaborate with Australian Ethical, a super company committed to investing in a sustainable future, to help us understand how super works and how it affects our planet.
Fossil fuels are so yesterday
Fossil fuels are rapidly becoming a thing of the past. Around the world
coal plants are closing
;
entire countries are getting more of their electricity from renewable sources
and
cities are even divesting from fossil fuels
. So naturally, divesting your money from companies that support this environmentally harmful industry is a great, one-off action you can make to ensure you're supporting a better future, while also being a
smart financial decision
!
Divestment is the opposite of investment, where you remove money from a business to send a message.

By divesting your money from an unethical super fund or bank, you join a larger movement of people around Australia, and the world, who are sending a powerful message to billion dollar corporations: stop investing in fossil fuels! The world has moved on.
Doing good with one action
Australian Ethical is one example of a corporation dedicated to making the right choices for our environment as well as human and animal rights.
Not only do they not invest in fossil fuels, but they don't invest in logging, exploitation, tobacco, human rights abuses and weapons. Instead, they contribute to building an ethical and sustainable future by investing in solar, geothermal, hydro, and wind energy companies such as Vestas, and companies like Interface Inc. that are keeping plastic fishing nets out of the ocean and turning them into carpet.
"We contribute to positive sectors like healthcare and renewable energy, and deny capital to negative sectors like fossil fuels and companies which exploit their staff or communities," says the head of ethics research at Australian Ethical, Dr Stuart Palmer.
Why we care about super
The whole 1 Million Women team have gone on a journey understand our super to better. From the financial stuff like fees and returns to working out which fund is truly ethical.
"I had no idea where my super was invested," says Natalie Isaacs, 1 Million Women founder. "It wasn't until I had a conversation with Australian Ethical one day, and I realised that in fact, I was supporting the fossil fuel industry.
"I immediately swapped my super to Australian Ethical, because I really believed in them and what they're doing. They are the real deal. And I can't tell you how satisfying it is to know that I'm supporting renewable energy and a clean energy future instead of dirty fossil fuels."
Fran, our former intern, had gone on her own journey to understand super and knocked our socks off when we learnt how much she knew about the topic. (Mostly the things we were all so confused about). Angry to learn that her super was supporting industries that are hurting the planet, Fran set out to find a fund that better aligned with her values. Shew as cautious of whether going with an ethical fund would be the best thing for her financial future and her findings were interesting. You can read about her experience here.
You can probably tell by this point that all of us at 1 Million Women are passionate about our super being both ethical and financially good for us, and so is everyone at Australian Ethical. Together we've created a tonne of resources on ethical super, including our Ethical Super Guide. If you've got more questions that you feel like we haven't covered, please let us know, and we'll work with Australian Ethical to answer those as well.
Moving our money to ethical banks and super funds is one of the most powerful things we can do, but also one of the easiest. You don't have to change a habit as you do with reusable bags or coffee cups, and you don't need to think about whether something is packaged in plastic at the shops, or whether it was grown locally.

We just have to do it once, and then it's done!
**The information in this article is general information only and does not take into account your individual investment objectives, financial situation or needs. Before acting on it, consider seeking independent financial advice from an appropriately licensed advisor. Australian Ethical's financial services guide (FSG), product disclosure statement (PDS) and insurance guide, available at australianethical.com.au should be considered before making an investment decision.**

WE ARE WOMEN AND GIRLS FROM EVERY CORNER OF THE PLANET BUILDING A LIFESTYLE REVOLUTION TO FIGHT THE CLIMATE CRISIS, WILL YOU JOIN THE MOVEMENT?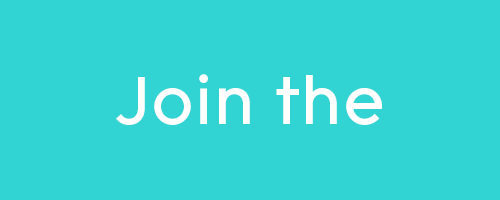 ---