"Climate change drives poverty."
This is a statement backed by the United Nations, the World Bank (which says that the negative impacts of this relationship is threatening decades of development) and a staggering number of developmental organisations such as Oxfam.
Communities struggling to survive on the fringes of society have less choice when it comes to sustainability. If you're living below the poverty line, you're less likely to have the spending power to invest in clean energy such as solar and wind, and more likely to be using wood and coal-burning stoves for heat and cooking. The United Nations estimates that 70% of the world's 1.2 billion people who live below the poverty line largely depend on natural resources for their livelihoods. On top of this, dirty energy sources such as coal won't help to end poverty.
If you don't have proper plumbing and garbage disposal, it's hard to avoid pollution. When you are forced to leave school at 12 years old, you're missing out on an opportunity to learn about why caring for the environment is important as climate change speeds up.
The links between poverty reduction and environmental sustainability are fundamentally important for the well-being of current and future generations.
- United Nations
This is not the fault of the individual: the gross inequalities that exist between rich and poor in the world have created a situation where many people have to sacrifice environmental thinking just to stay alive. There's little that they can do to change their situation as they are relatively powerless to climb out of the deep pit that it extreme poverty.
That's why it's up to individuals, communities, organisations and governments with political and economic power to lead action on climate change. Part of this has got to be reducing poverty and breaking the cycle whereby individuals are forced to use dirty energy and resources for survival.
Climate change's links with poverty also has massive implications for women in particular. According to a report from the UN, "a significant majority of the world's estimated 1 billion rural women depend on natural resources and agriculture for their livelihoods, making them more vulnerable to negative impacts".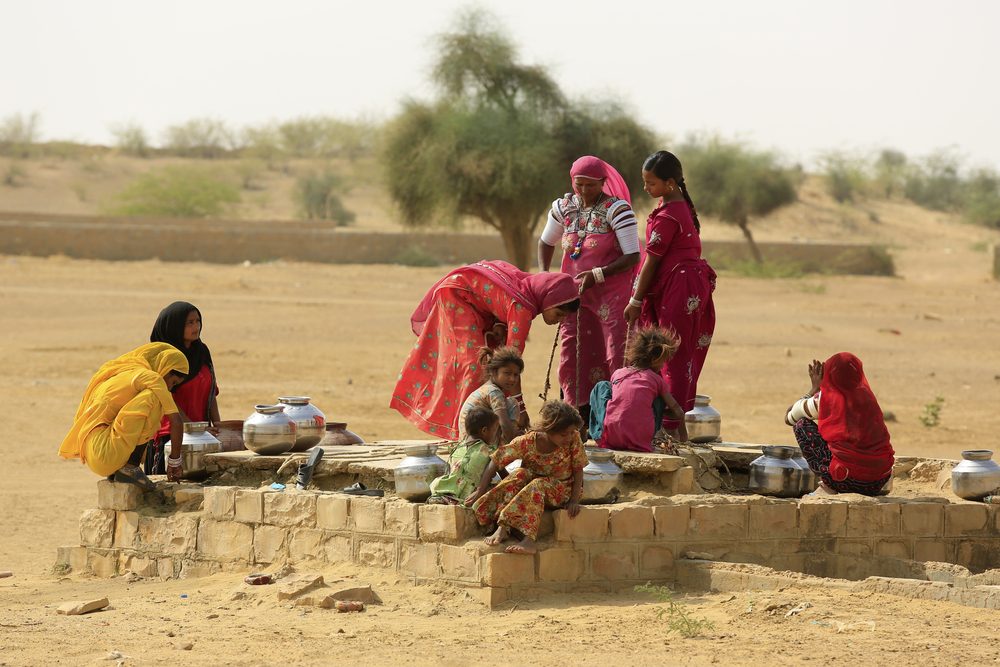 Climate change and poverty are also going to impact cities. According to Forbes, "Movement into urban areas is occurring on a staggering scale, over 70 million people a year. The world is now 53% urbanized, compared to 29% in 1950 and 39% in 1980. By 2050, some 70% of the 9.6 billion humans will live in cities, and we could have as many 100 "megacities"(population over 10 million), against 24 such cities today."
Growing urban populations will create increased demand for resources such as water, oil, electricity and food. It's going to be a real global challenge to create cities that can do this sustainably, for example managing the massive amount of waste that will be produced on a daily basis. How will we keep waste out of water supplies? How will we produce enough food to feed our urban communities? How will we keep our air clean with more cars on the road than ever before?
At the same time, there's hope that if we can create smarter, more sustainable cities, we can act on climate change and reduce poverty at the same time. For example, cities are generally associated with a higher standard of living (such as providing people with food, education and housing). Increased education in particular will help to provide generations of city-dwellers around the world with the knowledge and tools to create low-carbon lives.
if much of the environmental problem is poverty, then eliminating poverty and poor people becomes key to saving the environment.
- United Nations
So where does this leave us? Well, for a start, it shows that climate action needs to be global in order to have a real impact. It also demonstrates that acting on climate change isn't just good for the planet, it's good for people as well.
By increasing education in both the developed and the developing world, we can help to create a movement of individuals will skills and knowledge to address two of the greatest issues of our generation: extreme poverty and rapidly escalating climate change.
What will YOU do today to confront these challenges?
Images: Shutterstock
1 Million Women is more than our name, it's our goal! We're building a movement of strong, inspirational women acting on climate change by leading low-carbon lives. To make sure that our message has an impact, we need more women adding their voice. We need to be louder. Joining us online means your voice and actions can be counted. We need you.
---