Our followers have some awesome ideas and some even more interesting questions. Well, ask and ye shall receive! A loyal 1MW follower has asked us what to do with her old worn-out running shoes. Here are our solutions.
Donate: You can toss them in a donation bin (Red Cross, The Smith Family) OR send them to an organization that will put them to good use. Soles4Soul's is an amazing organization dedicated to re-using old and used shoes and donating them to people in poverty stricken countries. Another organization worth donating to is Shoes for Planet Earth, click this link to see their drop-off locations.

Recycle: Turn your old shoes into something new. Nike Reuse-a-Shoe takes all brands of sneakers as long as they have been 'gently worn' and recycles them into a product known as Nike Grind. The shoes are used to make tracks, indoor basketball courts, fields and playgrounds. You can drop off your retired sneakers at Nike stores, or mail them here.
Reuse: Keep an old pair of sneakers around for days when you're running or walking in the rain or on muddy trails. Alternatiely, you can do what these guys did and add something quirky to your garden. Fill a disinfected shoe with soil and grow some basil or cilantro on your deck or in your garden. Old shoes are also great for when you're cleaning, painting or gardening.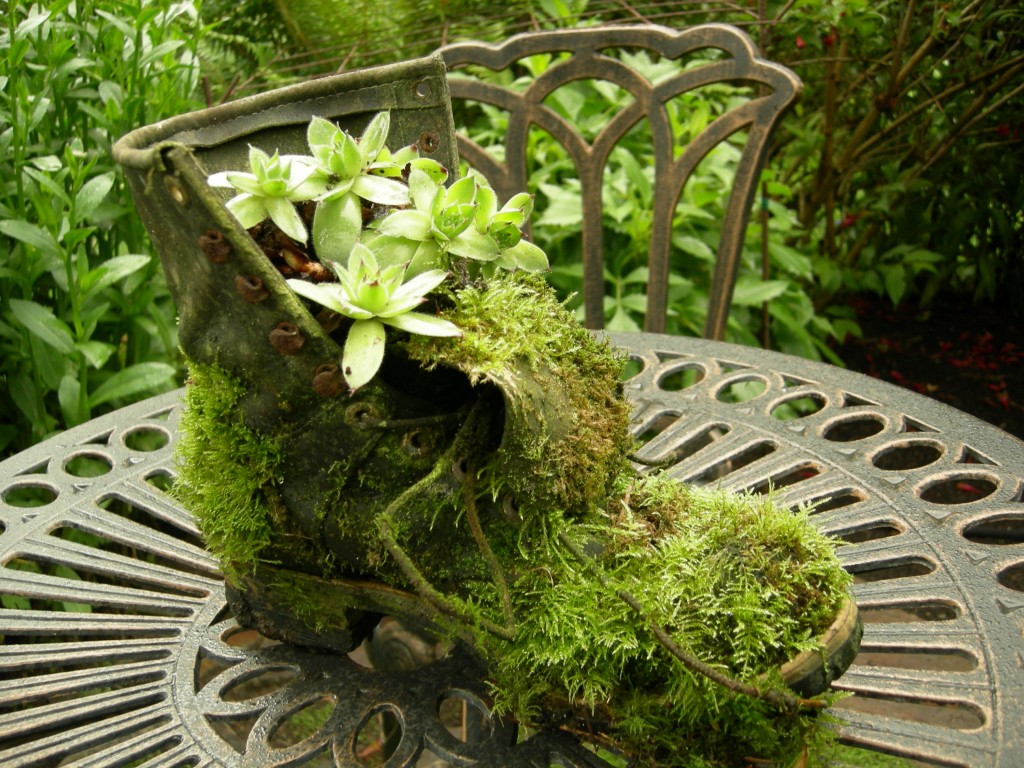 There are so many amazing ways to give back to the community without creating more waste, and organisations like these ones are some of 1MW's favourites because they give directly back to the environment by recycling perfectly good materials. Do your bit and donate, reuse or recycle!
If you have any questions for us or any articles you'd like to see, let us know! Post on Facebook, tweet us, or send through an email!
---