This Singapore condominium Tree House set a new Guinness World Record with their 24, 638.59 square feet vertical garden, and its expected to save more than $500,000 in energy and water costs annually.
And it is beautiful!

It is a 24-storey condo building featuring state-of-the-art sustainable technologies and elements. The vertical garden includes heat-reducing windows and motion sensors placed on the staircase to activate lights automatically.
These technologies and innovations will reduce the estate's carbon footprint by filtering pollutants and carbon dioxide out of the air.
City Developments Limited (CDL) completed the project in 2013.
"the eco-inspired Tree House has not only created a place where residents are proud to call home, but more importantly, a green icon which places Singapore on the world map."
- The deputy chairman of CDL Mr Kwek Leng Joo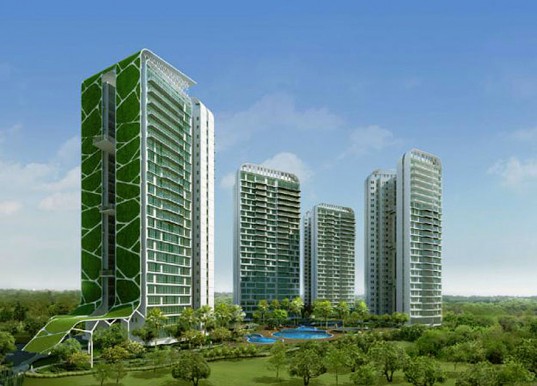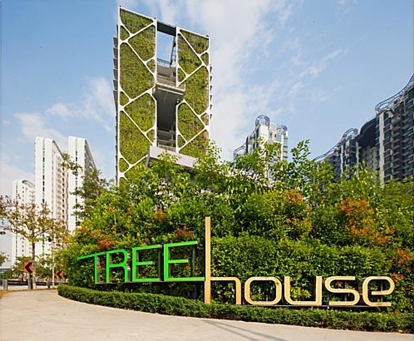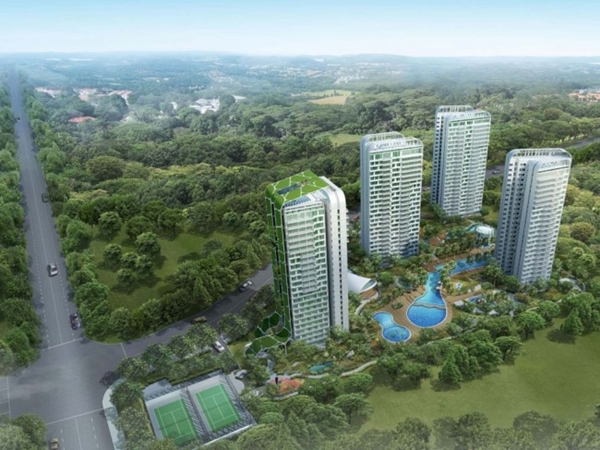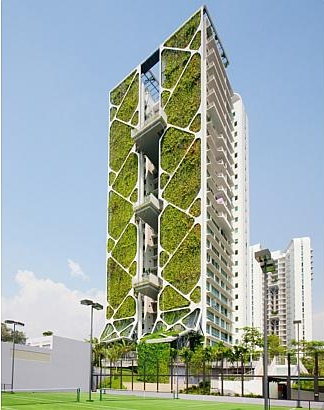 ---