The 23-year-old American wears signs that say things like "tell me a story about climate change" as she bikes through the United States, Fiji, Tuvalu, New Zealand, and Australia, in the hope of getting people to speak up about how climate change affects their daily lives.
Devi Lockwood's journey began with the People's Climate March in New York City in 2014. Her goal is to collect 1001 stories from the people she meets on her bicycle travels about water and climate change.
To date, she has collected just shy of 450 stories (audio recordings) in the USA, Fiji, Tuvalu, New Zealand, and Australia.
She chose the number 1,001 as a nod to Arabian Nights.
"There's something very magical and special about the number 1,001."
- Devi told Mashable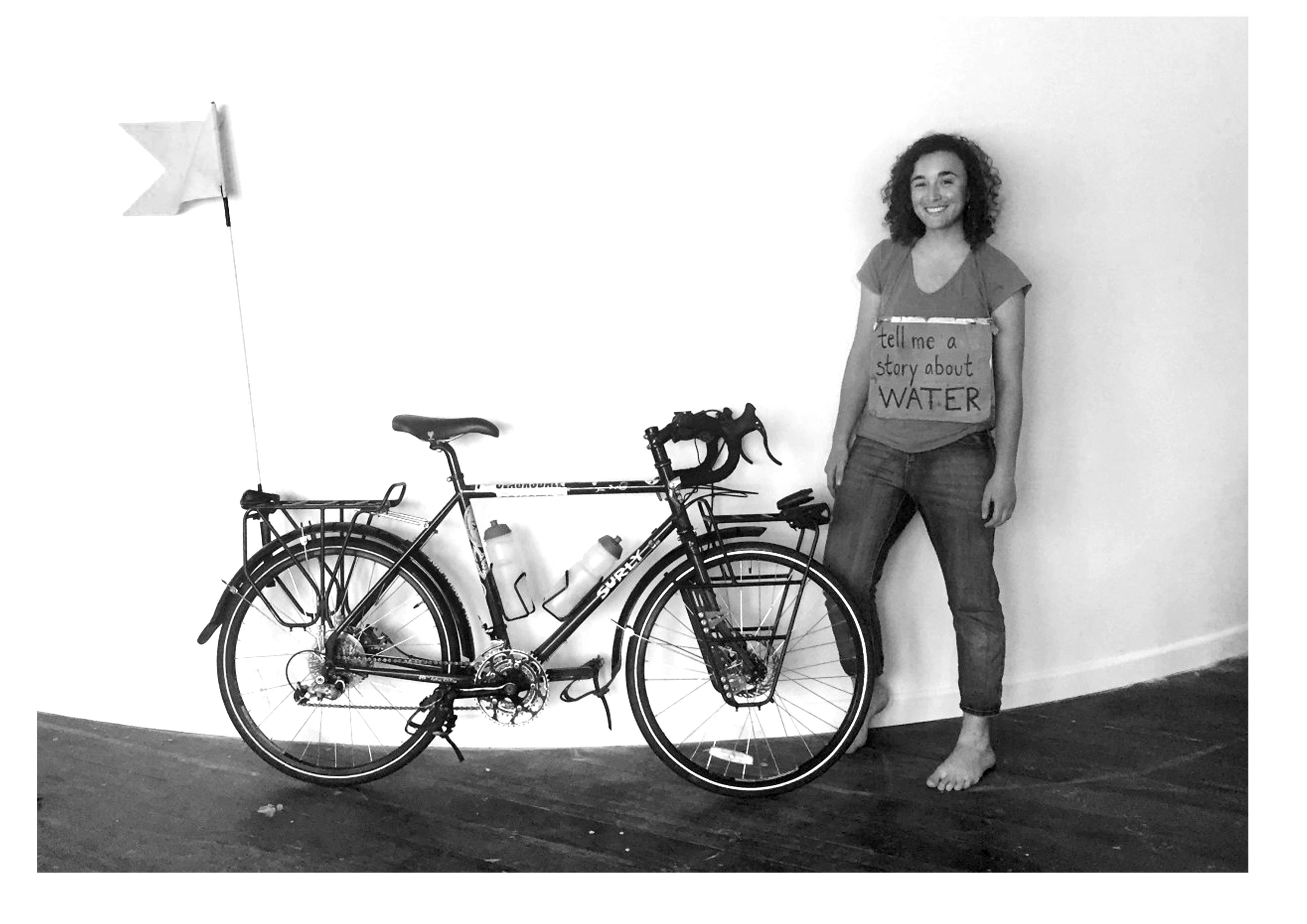 Lockwood is currently based in New Zealand, where she is taking a break from her journey to relax and to write a book proposal.
Her plan down the line is to make a map on a website where you can click on a location and listen to a story about climate change someone has told her from that place.
"People ask me when are you coming back to the States, or what's next, and I don't know the answer to either of those questions ... I think it will either be Southeast Asia or the Americas. It depends on where I can get a boat with my bike to next.
- Devi Lockwood
Her future travels depend on her ability to get a boat to carry her and her bicycle across continents, as she is trying to reduce her carbon footprint by not flying.

We're so inspired by Devi and look forward to seeing what's next for her.
All Images: One Bike One Year
1 Million Women is more than our name, it's our goal! We're building a movement of strong, inspirational women acting on climate change by leading low-carbon lives. To make sure that our message has an impact, we need more women adding their voice. We need to be louder. Joining us online means your voice and actions can be counted. We need you.
---