A woman in Arkansas has come up with the 'Little free pantry' concept. This idea not only supports families facing food insecurity but also helps to cut down on household food waste.
We're all guilty of it, accidentally buying too many cans of something when you're making a recipe. But after a while you open the pantry and realise you have 8 cans of garbanzo beans, 6 cans of chickpeas & 13 cans of tomatoes. Not to mention you have 6 litres of soup in your freezer, and you start to think; it's going to take me a really long time to get through this and I bet someone else needs this a lot more than I do.
In Australia alone 13.9% of the population are living below the internationally accepted poverty line, 17.7% of all children are living in poverty and women are significantly more likely to experience poverty than men.
When women experience poverty they are in most cases more likely to provide for their families and children before satisfying their own needs, so when food becomes scarce and the idea of providing for families becomes more difficult, simple, community based solutions can prove to be life saving
- .
In Australia each household throws away up to 523kg of food per year we shouldn't have families struggling to feed themselves, so what simple community based systems could be put in place to cut down on our food waste as well as help families in need?
One woman in Arkansas came up with a brilliant idea that not only helps those in need who are staring down the barrel of food insecurity but also helped her to build a community around caring for one another and distributing excess food rather than wasting it. She built the worlds first 'Little free pantry', a simple concept that has revolutionised her community.
Jessica McClard built a small pantry that is sheltered by the rain on a private property, on the side of the road in Arkansas. She came to the idea after seeing how well the 'Little free library' phenomenon was working in her community and thought about how she could use such a simple concept to make a difference to those who were going without.
"Other people are definitely stepping up, I have a number of people I know who actively contribute to it on a regular basis… Some of the people I don't even know, which is kind of amazing."
- – Jessica McClard found of The Little Free Pantry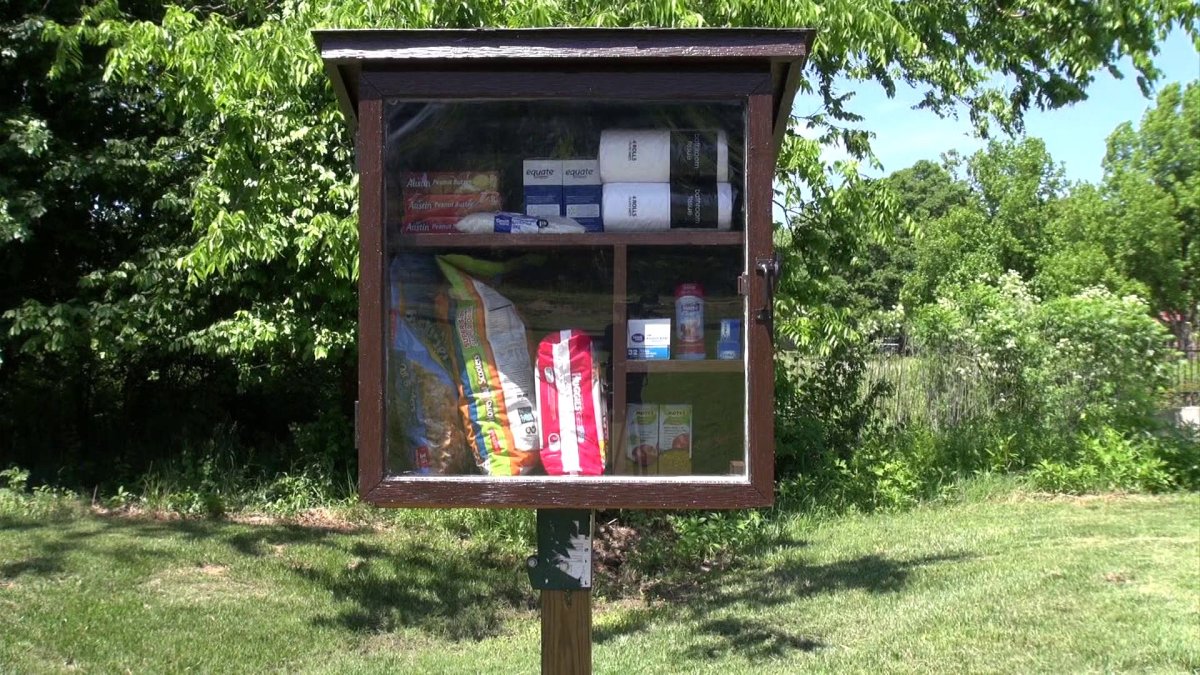 With the help of two friends they built and stocked the pantry, inviting people to take what they needed when they needed and inviting others who perhaps had too much in their pantry or were in a position to give back, stock it as necessary. Within the first day the 'Little free pantry' Facebook page had over 800 followers and within the first week the pantry was being stocked and emptied up to every 40 minutes. At one point McClard went to stock the pantry, only to find someone else already had.
1 Million Women is empowering women and girls around the world to lower their impact on the planet. If you love what we do, please support our work by donating a couple of dollars. For the price of a cuppa, you can help us inspire millions more! (click to donate)
Not only is the idea of creating community based sharing initiatives helping to cut down on waste and support those who need a little help but it also fosters a community.
At 1 Million Women we foster the idea that in 1 Million communities there are 1 million families with 1 million women in those families be it a daughter, a mother, a grandmother or a sister and generally speaking women are in charge of the household purchasing, cooking, cleaning and caring.
By fostering like-minded communities that take care of each other as well as educate each other we have the ability to create the worlds biggest community of women who are actively working towards a healthier planet.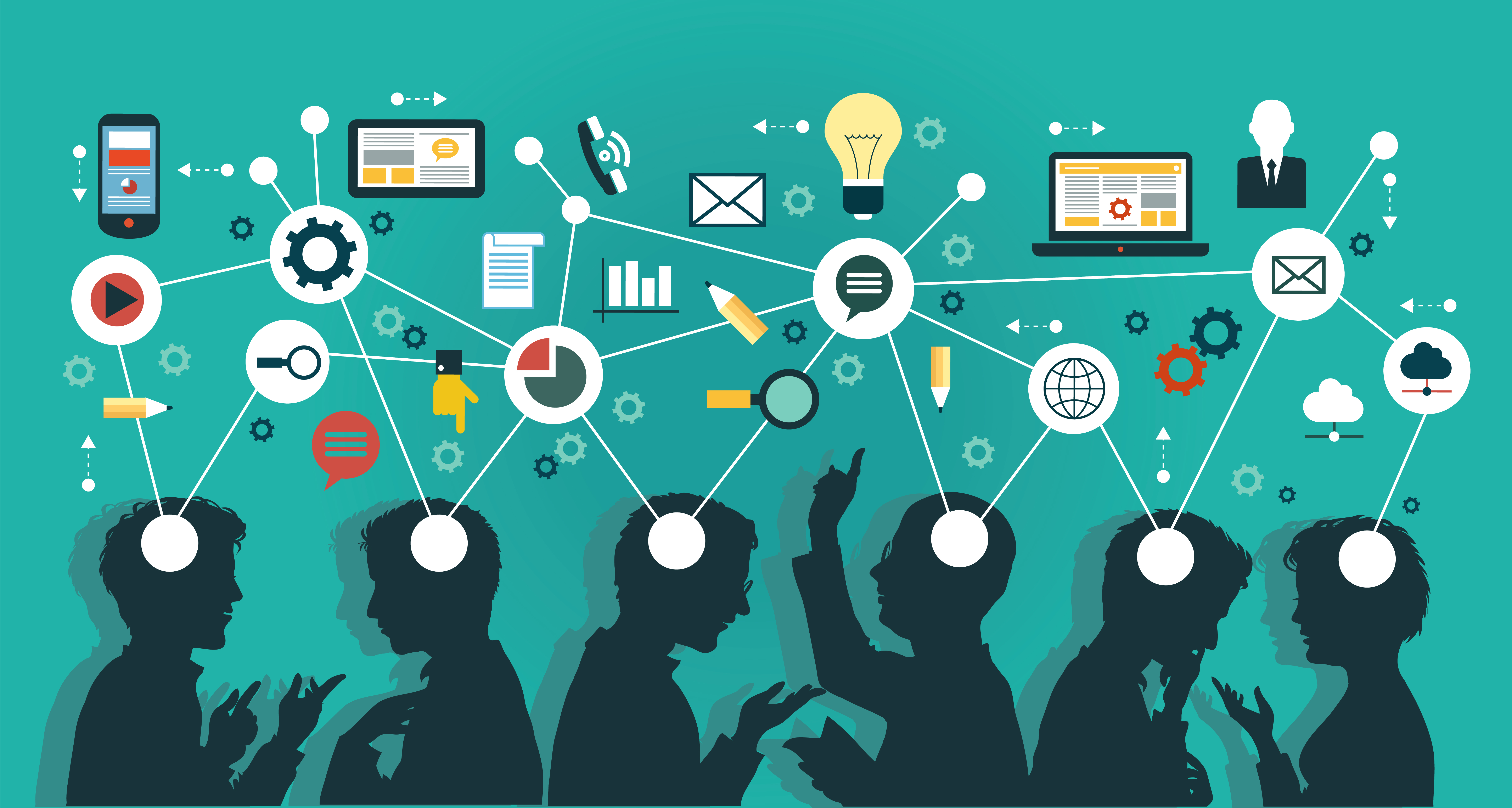 Sharing economies make sense for a multitude of reasons; mainly due to the impact we each as individuals have on the planet and that most things we consume are not designed for one, cars are a great example, most cars seat up to 5 people so by not filling it up we are using an enormous amount energy for a small amount of transport, therefore car pooling recognises the fact that while one person has, another person needs and fills the gap.
This idea has been coined as 'Collaborative consumption' which identifies and understands that we often can find ourselves in a situation where we have access to more than we need and similarly often need more access to things that others have, the idea of giving and taking as we need it surpasses greed and fosters a community that cares for one another while simultaneously cuts our consumption down to what we need rather than what we can have.
Read next: Avoiding food waste in the food industry
The whole idea around living a low energy lifestyle in order to protect the planet comes back down to using what we need in all aspects of life and not using more resources than necessary.
All communities have different forms of sharing economies, and you would be surprised what you can find looking into your own. Everything from community organisations that collect excess food products from super markets and donate them to charities and shelters; to car pooling services in your office to cut down on pollution, to produce delivering services that take the excess produce that's grown in peoples backyards and deliver them around the community, there is a plethora of initiatives within your community, by tapping into them not only will you be another step closer to living a low waste planet strong lifestyle but you will most likely also find a community of like minded individuals and feel like you are contributing that's actionable, manageable and gives back to those who need it most.
Read next: How to join the sharing economy right now

1 Million Women is more than our name; it's our goal! We're building a movement of strong, inspirational women acting on climate change by leading low-carbon lives. To make sure that our message has an impact, we need more women adding their voice. We need to be louder. Joining us online means your voice and actions can be counted. We need you.

---