2018 was a year of weather extremes that pushed climate change slowly higher on political agendas. And now, a record number of Americans understand that climate change is real and they are more and more worried about how it will impact their lives. Children all around the world started organising and mobilising themselves last year, demanding governments take climate action - united under Swedish teenager Greta Thunberg's steadfast determination to strike from school for the climate. And the first major school strike in the US is planned for March 15 this year. Within this rich landscape, Democratic congresswoman Alexandria Ocasio-Cortez, champion of the Green New Deal, is putting climate action front and centre in US politics.

Who is Alexandria Ocasio-Cortez
Dubbed a "political rock star", Alexandria Ocasio-Cortez is the youngest woman ever elected to Congress in the USA. A Bronx native, AOC is now famous for her progressive politics and the winning of hearts and minds not only in the US but abroad. From her grassroots campaigning to live Instagram videos explaining policy while cooking dinner, Ocasio-Cortez has established herself as a woman shaking up Washington D.C.
What is the Green New Deal?
The Green New Deal is an all-encompassing long-term plan to combat climate change in the US. The ultimate goal of the Green New Deal is to decarbonise the American economy. But it goes beyond emissions to include social measures. As Naomi Klein writes in The Intercept, the Green New Deal does not silo issues, but acknowledges and tackles the intersection of climate change with social structures and systems.
The Green New Deal Resolution (see more on resolutions here) was presented by Ocasio-Cortez and Democratic Senator Edward J. Markey in early February this year to their respective houses of Congress. To become law, it would need to be approved by the House of Representatives and the Senate before being signed off on by the president. Activist groups the Sunrise Movement and Justice Democrats also played an important role in advocating for the deal.
The Green New Deal resolution represents a first step as it defines the problem, according to Ocasio-Cortez. It also plays an important role in setting the agenda, scaffolding climate policy in the USA, and four Democratic presidential candidates have spoken in support of it- or the idea of it at least - already.
And there are some exciting ideas in the resolution.
Here are some of them:
Achieving net-zero greenhouse gas emissions within 10 years
Securing clean air and water
Creating jobs for all Americans (installing solar panels, retrofitting infrastructure, manufacturing electric vehicles)
Restoring ecosystems
Decarbonising electricity, transportation and industry
Upgrade all residential and industrial buildings to be energy efficient
Expand high-speed rail (to replace air travel)
Funding investment in the drawdown of greenhouse gases
To understand how the Green New Deal fits within the political and social contexts in the USA, it's worth looking at Franklin Roosevelt's New Deal. The New Deal was a series of reforms and infrastructure programs that were introduced during the great depression. Its aim was to restore prosperity to America and help the economy recover, and it demonstrates "how every sector of life... can be transformed under the umbrella of a single, society-wide mission". While the New Deal excluded people of colour and indigenous people however, the Green New Deal explicitly calls for the oppression of these communities to be stopped and damage repaired.
And will it work?
Not quite. In its current form, the Green New Deal Resolution is unlikely to make it to the floor for a vote. In the New York Times, Brad Plumer wrote that the "odds of major federal climate legislation passing in the next two years is extremely low." But Plumer does not leave us without hope, he goes on to say that climate action is picking up on the state level. And beyond that, the Green New Deal Resolution lays the groundwork for legislation. It also pushes and spreads the idea that climate action is important. And since the USA is one of the countries that emits the largest amount of greenhouse gases - second only to China - whatever the US does, impacts everyone around the world.
In his introduction to the Drawdown plan to reverse global warming, Paul Hawken says:
"... consider that global warming is happening for us—an atmospheric transformation that inspires us to change and reimagine everything we make and do—we can begin to live in a different world. We take 100 percent responsibility and stop blaming others. We see global warming not as an inevitability but as an invitation to build, innovate, and effect change, a pathway that awakens creativity, compassion, and genius. This is not a liberal agenda, nor is it a conservative one. This is the human agenda."
And although the Green New Deal is inescapably political and liberal, it seems to embody a reimagining of everything essential to reducing the devastating impacts of climate change.
If you're interested in seeing the resolution you can access it
here
via
The New York Times.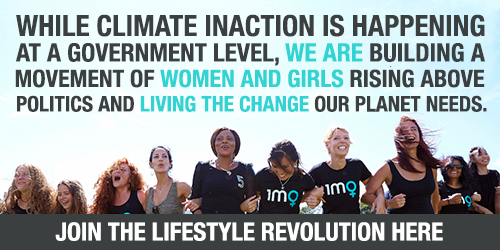 ---