As part of our ongoing coverage of the U.S. presidential race, we're taking a closer look at which possible future leaders support renewable energies such as wind and solar.
In early March 2016, EnergySage gave each politician a report card score based on the following criteria:

1. Does the candidate believe in climate change?
2. Has the candidate published an energy plan?
3. Does the candidate's energy plan have specific targets for renewable energy development or energy efficiency initiatives?
4. Does the candidate support incentives for renewable energy?
5. Does the candidate support expanding oil and gas production?
6. Does the candidate want to defund or eliminate government agencies like the U.S. Environmental Protection Agency and the Department of Energy?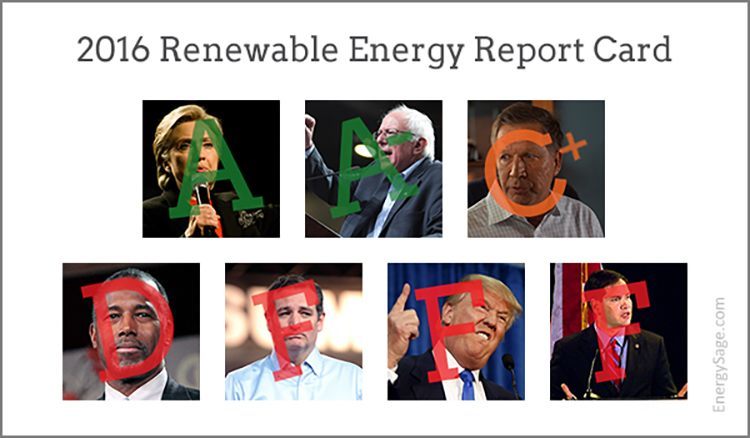 However, it's worthwhile noting that these scores did not take into account Sander's opposition to fracking, Keystone and the TPP. Clinton, on the other hand, has only recently voiced opposition to Keystone and is still in support of fracking. She has also made statements that suggest she would encourage domestic oil and gas production "in an environmentally sound way" (if such a thing exists…which we are highly sceptical of).
Considering this, it's Bernie Sanders who finishes at the top of the class as our pick for having the greatest support for a renewable-energy-powered future for the United States.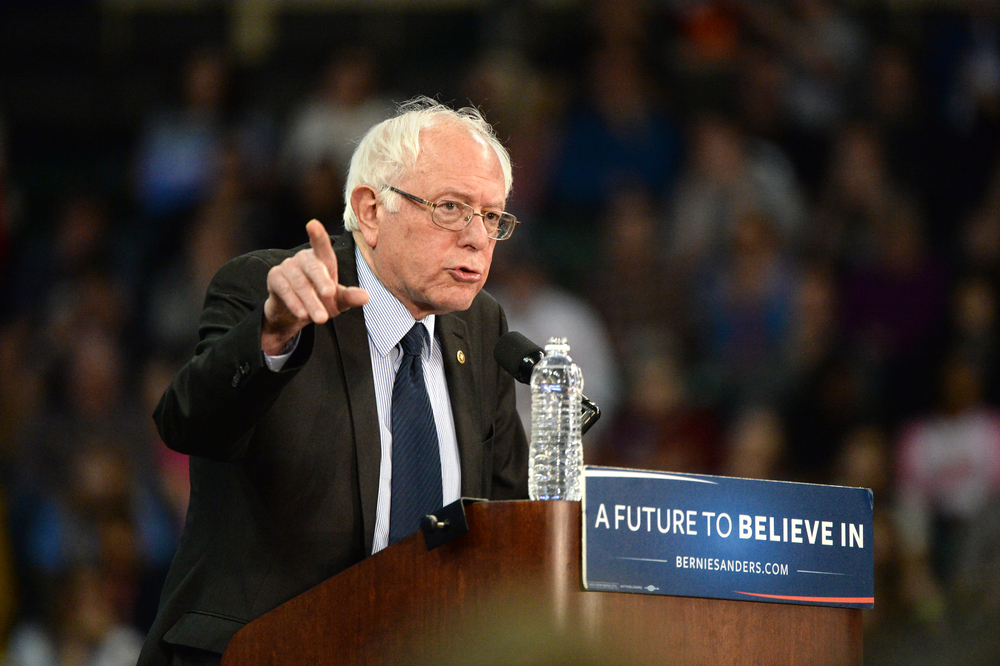 In fact, Sanders has an exciting plan to "cut U.S. carbon pollution by 40 percent by 2030 and by over 80 percent by 2050 by putting a tax on carbon pollution, repealing fossil fuel subsidies and making massive investments in energy efficiency and clean, sustainable energy such as wind and solar power."
You can read more about Bernie Sanders' environmental policies here, or check out the video below on why it's important to keep our fossil fuels in the ground:
Remember, if you have the opportunity to vote in the 2016 US election, it is vital that you use you voice to advocate for what you believe in.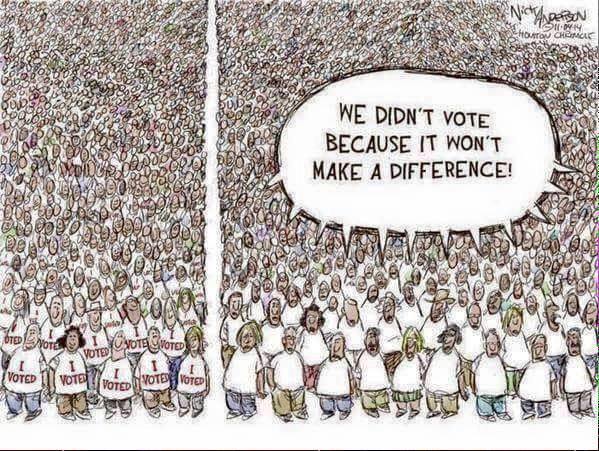 READ THIS NEXT: The US Presidential Election Vs. Mother Nature
Images: Shutterstock
1 Million Women is more than our name, it's our goal! We're building a movement of strong, inspirational women acting on climate change by leading low-carbon lives. To make sure that our message has an impact, we need more women adding their voice. We need to be louder. Joining us online means your voice and actions can be counted. We need you.
---