Bread is useful for any occasion, dipping into delicious soups on a winter night or packed full of bright and crispy veggies, wrapped up and tossed in your bag to take down to the beach in summer.
The first time I heard about cloud bread, I rolled my eyes. You see I love pasta, bread, butter and pretty much anything you can imagine being eaten in a small rustic Italian town.
After seeing some being made, it looked so fluffy and delicious I knew I had to give it a try, and gee whiskers am I glad I did.
Cloud bread is often praised for it's gluten-free and very low carb content, however, what really drew me in after a few tries was the fact that it is only comprised of 4 ingredients.
Bread also has the unfortunate trait of being almost impossible to purchase without being completely wrapped in plastic unless you're able to get yourself to a good local bakery.
Being someone who prizes themselves on low waste cooking, and knowing that all of the ingredients bar one I already owned, I knew it was time to give it a go.
Read next: Simple Tips For Cleaning Your Kitchen Plastic Free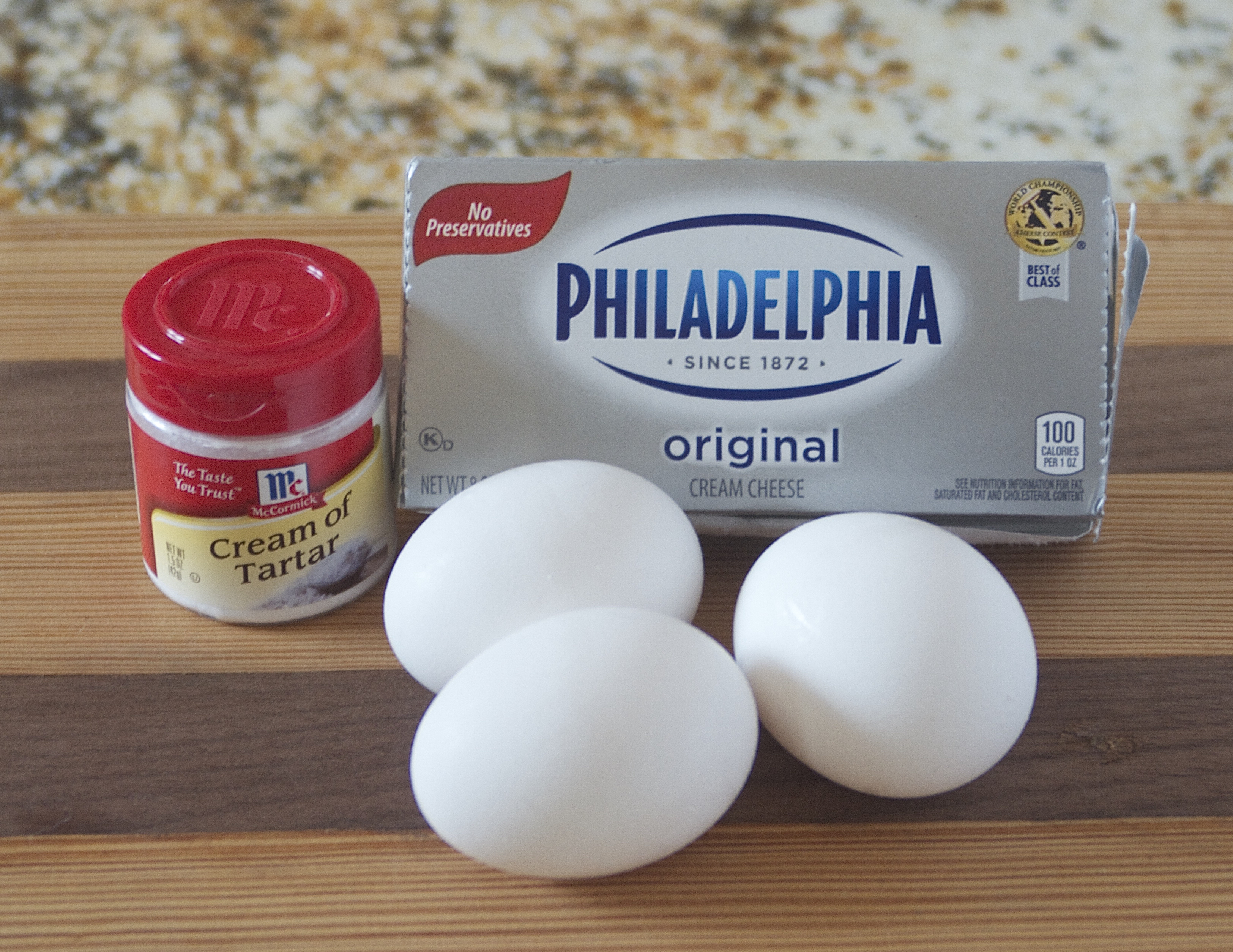 Image Source: Low Carb Low Glycemic Seizure Diet
Ingredients
¼ a cup of cream cheese softened to room temperature
¼ teaspoon cream of tartar
3 organic eggs, separated
1 Tablespoon honey or sugar
Salt to taste (optional)
Dried herbs (optional)
Step 1.
Heat the oven to 150°C (300°F) and line a large baking tray with baking paper
Step 2.
Separate your eggs; you need to make extra sure that you don't accidentally mix the yolks with the whites here
Step 3.
In a bowl, mix together your cream cheese and egg yolks until smooth
1 Million Women is empowering women and girls around the world to lower their impact on the planet. If you love what we do, please support our work by donating a couple of dollars. For the price of a cuppa, you can help us inspire millions more! (click to donate)
Step 4.
In a separate bowl, combine your egg whites, cream of tartar and honey. With an electric mixer, beat on high until the mixture is fluffy and has stiff peaks
Step 5.
This is the only 'tricky' part you need to fold the two mixtures together, slowly, being careful to not over mix. You want the whites to stay fluffy, and a good tip here is to try and do it quickly, as not to 'melt' the mixture.
Step 6.
Using a large spoon, drop pikelet sized drops of mixture onto the baking tray, making sure to leave a good 2 centimetres between each one.
Step 7.
Bake in the oven for around 20 minutes, checking every 5 minutes to make sure they don't burn. Once they're cooked through, pull them out and sprinkle salt and dried herbs on top with a touch of olive oil, then place back in the oven on the top shelf to get a bit of colour on them (no more than 1 minute).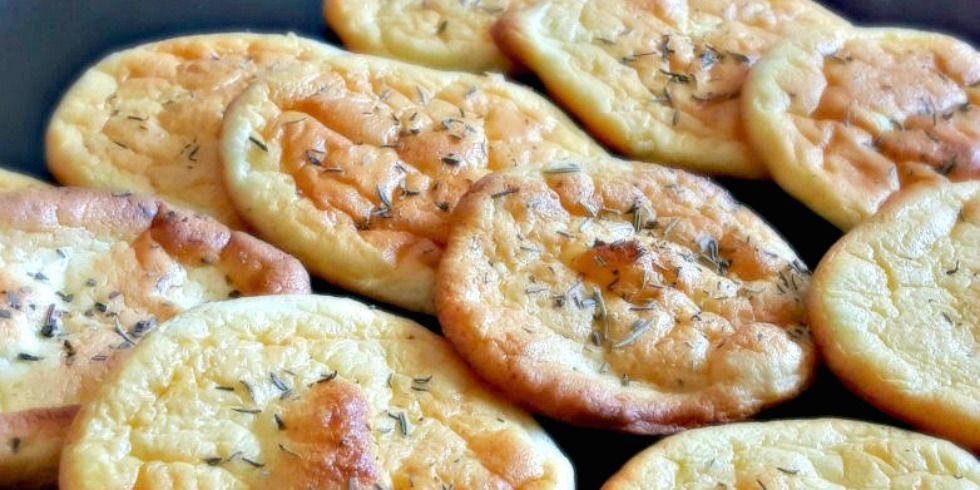 This is the easy-to-make-cloud-bread-starter recipe, once you're familiar with the texture, you can start playing around with loafs and squares.
For storage, these little pillows of heaven will last on your countertop, in a container for up to 3 days, 7 days sealed in your fridge and can be stored in the freezer for a few weeks.
---