On the 21st of May, Australians will be going to the polls to decide which government will be in power for the next three years. Given how critical this decade is for climate action, it is not an overstatement to say that this is the most important election this country has ever seen.
From bushfires to floods, Australia is already experiencing the impacts of climate change, and if we fail to reduce emissions, these extreme weather events will continue. Thus, it is crucial that we elect politicians that have climate action at the top of their agenda, and are genuinely committed to representing the Australian people and future generations.
Over 5000 people did our 2022 1 Million Women survey so we could find out "What women are thinking about climate change' ahead of this upcoming election.
Here are some key takeaways from the results:
95% of women said they wanted climate action measures to ramp up Australia's pollution reduction 2030 targets, increasing renewable energy and phasing out the burning of coal, oil and gas.
More than 88.57% said it was extremely important for them to vote for a candidate who will represent their views & values when they themselves vote in Canberra: (a further 11.12% said it was important)
94% said developing a coordinated national strategy to transition Australia to renewable energy as soon as possible was extremely important
It's is crucial that ahead of this election we are have conversations with our friends and family about why this election is so important, and how to make sure that we are voting for our local representative, who best represents our values and who will fight for climate action whether they're from a major party, or running as an Independent. We need ambitious climate action.
So where to start? How do we actually "vote for climate"?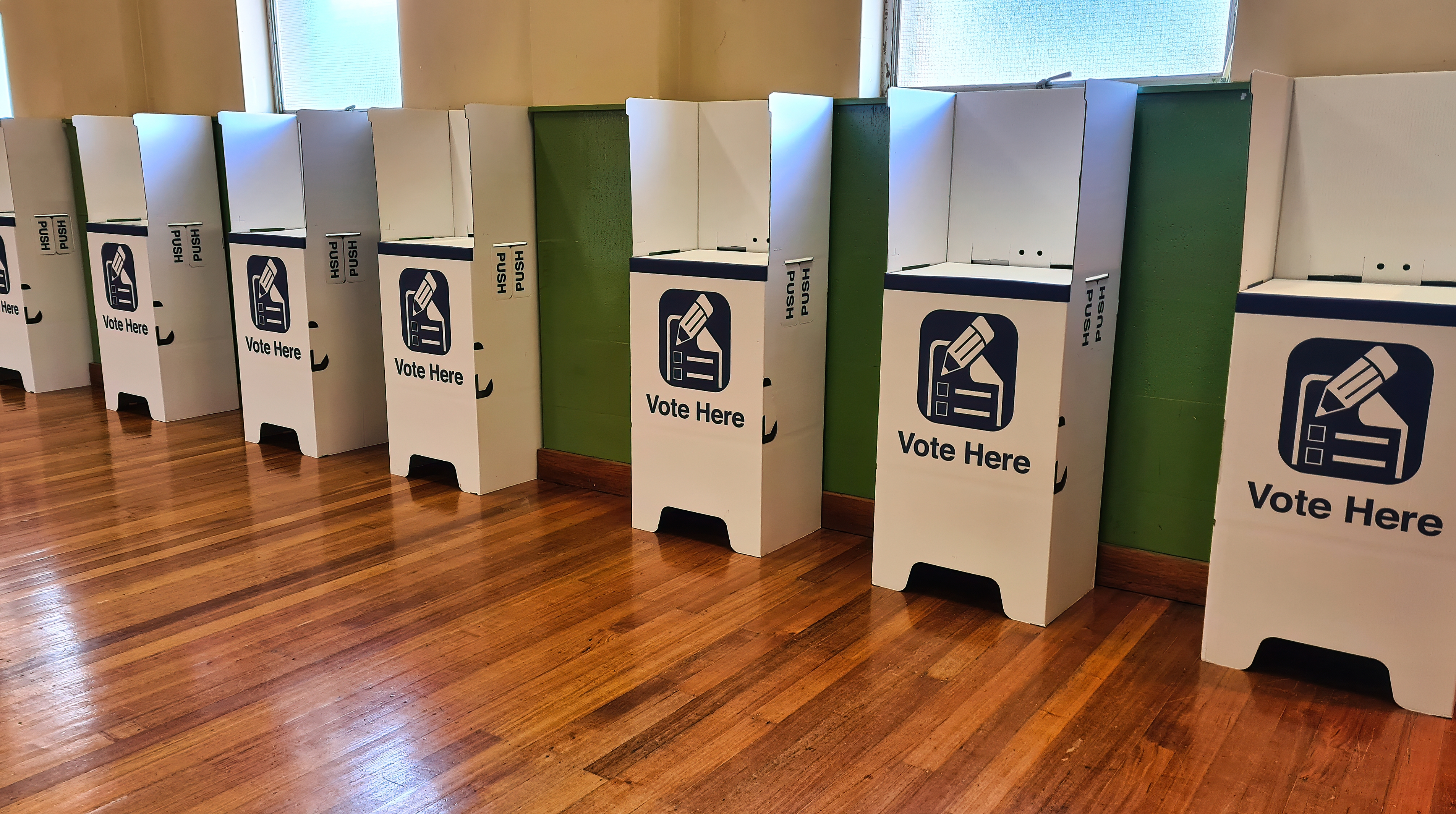 1. It's important to understand why this election is so critical.
In their report 'Global Warming of 1.5ºC', the Intergovernmental Panel on Climate Change (IPCC) outlined the catastrophic impact we'll face if the world warms by more than 1.5ºC. In order to ensure that we remain under this threshold, a global, coordinated effort must take place. Long story short? This is the decade that counts. This is the decade that counts.
Who we elect on May 21st will determine what happens over the next three years, and how Australia will contribute towards global efforts to halve emissions by 2030, and reach net zero by 2050 at the latest.
2. Find out which candidates in your electorate genuinely represent you and will take stand for climate action.
In October 2021, the Climate Council revealed that Australia is the worst performer of all the developed countries when it comes to their policy response to climate change - but we have the opportunity to change that, and get back on track to reach deep emissions cuts by 2030 - specifically, the Climate Council recommends that Australia reduce its emissions by 75% (below 2005 levels) by 2030, and achieve net zero by 2035.
We can achieve these targets if we have climate champions in Canberra, who will fight for climate action, even if it means standing up to members of their own party.
So, what are the questions to ask when looking at the candidates running in your electorate?
Are they willing to fight for an ambitious 2030 emissions reduction target?
When researching the candidates in your electorate, this should be the first thing that you look for - which local candidate has been vocal about the importance of dramatically reducing pollution by 2030?
Massively reducing carbon emissions is one of the most crucial steps that all countries must take to mitigate climate change, and limit global warming to 1.5°C. However, according to the Climate Action Tracker (CAT), Australia's current efforts under the Morrison government to reduce emissions are "highly insufficient".
According to the Climate Council in their summarisation of the latest IPCC report released in February 2022,
"Right now, inadequate global action means the Earth is heading towards catastrophic warming of over 2°C. If all countries copied Australia's dangerously weak response, we would be headed for warming in excess of 3°C – far beyond anything it is possible to adapt to. We cannot afford to delay. Governments must slash emissions this decade and rapidly transition away from burning fossil fuels."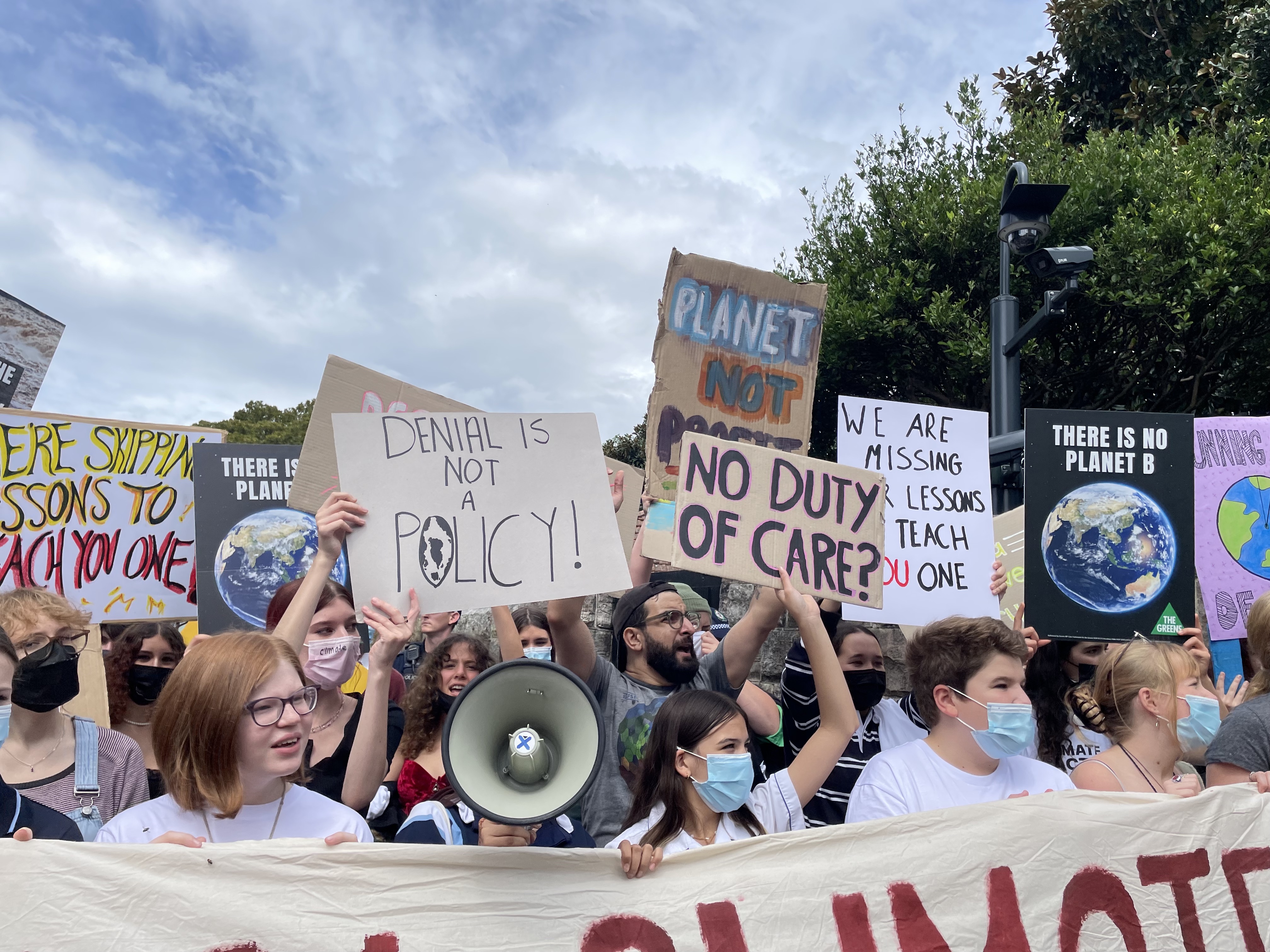 We need politicians who will push to increase Australia's domestic emissions reduction targets. Modelling from ClimateWorks shows that it is possible for Australia to achieve net zero emissions by 2035 - that is only 13 years away! Even in the industrial sector, which many believe will be the hardest to transition, modelling shows that it is possible to halve emissions by 2030.
We have a lot of catching up to do. We need politicians who will listen to the experts, and genuinely fight for and deliver on major 2030 emissions reduction targets.
So, when researching the candidates in your electorate, make sure that you understand their position on reducing emissions. If you cannot find their position, remember that you can always get in contact with them to ask, for example: "how will you fight for ambitious 2030 emissions reduction targets to be on the table?" But also consider, if information on their position is not readily available, it probably isn't at the top of their agenda.
Politicians know that climate change is a major concern for the majority of Australia, so many may attempt to "greenwash" their campaign.For example, if a candidate mentions that they support Australia achieving "net zero emissions" that may look promising, but if they won't fight for the accelerated strong 2030 target then it's all smoke and mirrors. It's the 2030 target that gives us the best chance of limiting global warming to 1.5° C.
We don't need politicians who are good at spinning their platform to look like they're on our side. We need politicians who are actually on our side.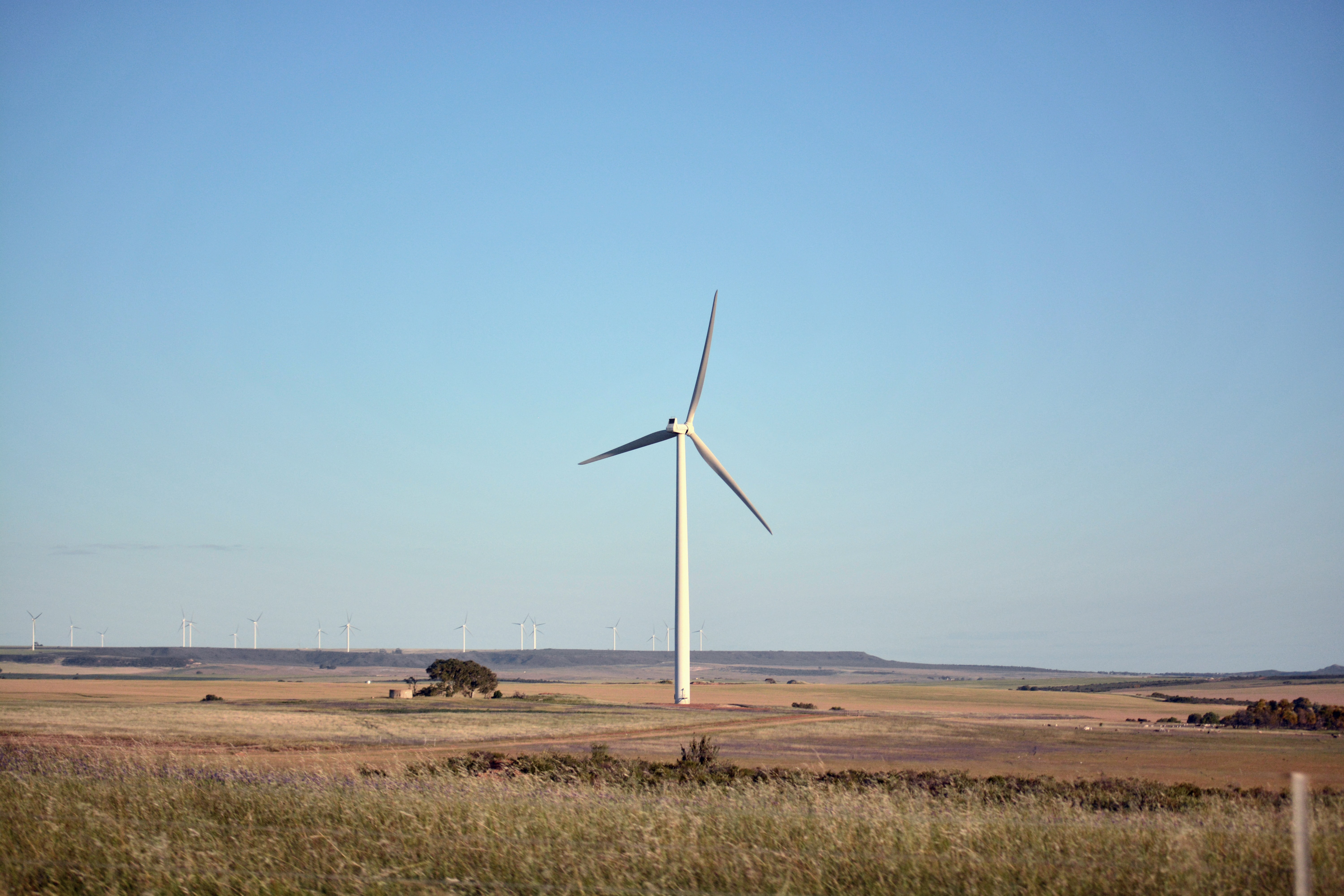 Are they committed to Renewable Energy?
Committing to major reductions in greenhouse gas emissions by 2030 means transitioning our economy away from a reliance on fossil fuels as quickly as possible, investing in renewable energy sources, and more green jobs. We can be at 80% renewables by 2030.
Australia has the potential to be a global superpower on this front, and we need politicians who will accelerate this transition. Australia has an abundance of renewable energy sources available with wind and solar becoming increasingly cheaper than fossil fuels. Not only that but transitioning away from fossil fuels and towards a green economy would create a jobs boom - The Million Jobs Plan released by Beyond Zero emissions shows that in just five years, renewables and low emissions projects could deliver 1.8 million new jobs in regions and communities where these are needed most.
The world is rapidly shifting to a zero emissions economy and a smart government that responds quickly will be able to transform Australia into a global leader in green energy and technology. For the health of our planet and the economy, it really is a no brainer.
However right now, the fossil-fuel industry has an incredible influence over many politicians and political parties in Australia. According to Australian Conservation Foundation Democracy Campaigner Jolene Elberth:
"Each year, coal and gas companies spend millions lobbying our politicians and buying access to decision makers through political donations in order to influence government policy in the direction of their own corporate interests, rather than what is in the best interest of people and the planet … it's why the Australian government chose a 'gas-fired recovery' rather than investing in renewables and why we have an inadequate national climate policy".

This election, it is so important that we elect politicians who are willing to stand up to the fossil fuel industry. We need politicians who will support extensive reforms to finance and lobbying laws to curb corporate power in Australian politics, and prevent them from influencing politicians for their own gain at the environment's expense.
Will the candidate stand up to the fossil fuel industry?
Looking at the candidates in your local area, there are a few things to consider when assessing whether they will stand up to the fossil fuel industry.
Their words: Do they highlight the contribution fossil fuel companies have made to the climate crisis? Do they make it clear that they will not accept political donations from the fossil fuel industry?
Their actions: If they have been in Parliament before, what is their voting record? Have they supported legislation in the past that has benefited the fossil fuel industry, at the expense of our natural world? If they haven't been in Parliament before, such as a new Independent candidate, consider their previous employment, or potential ties with the industry.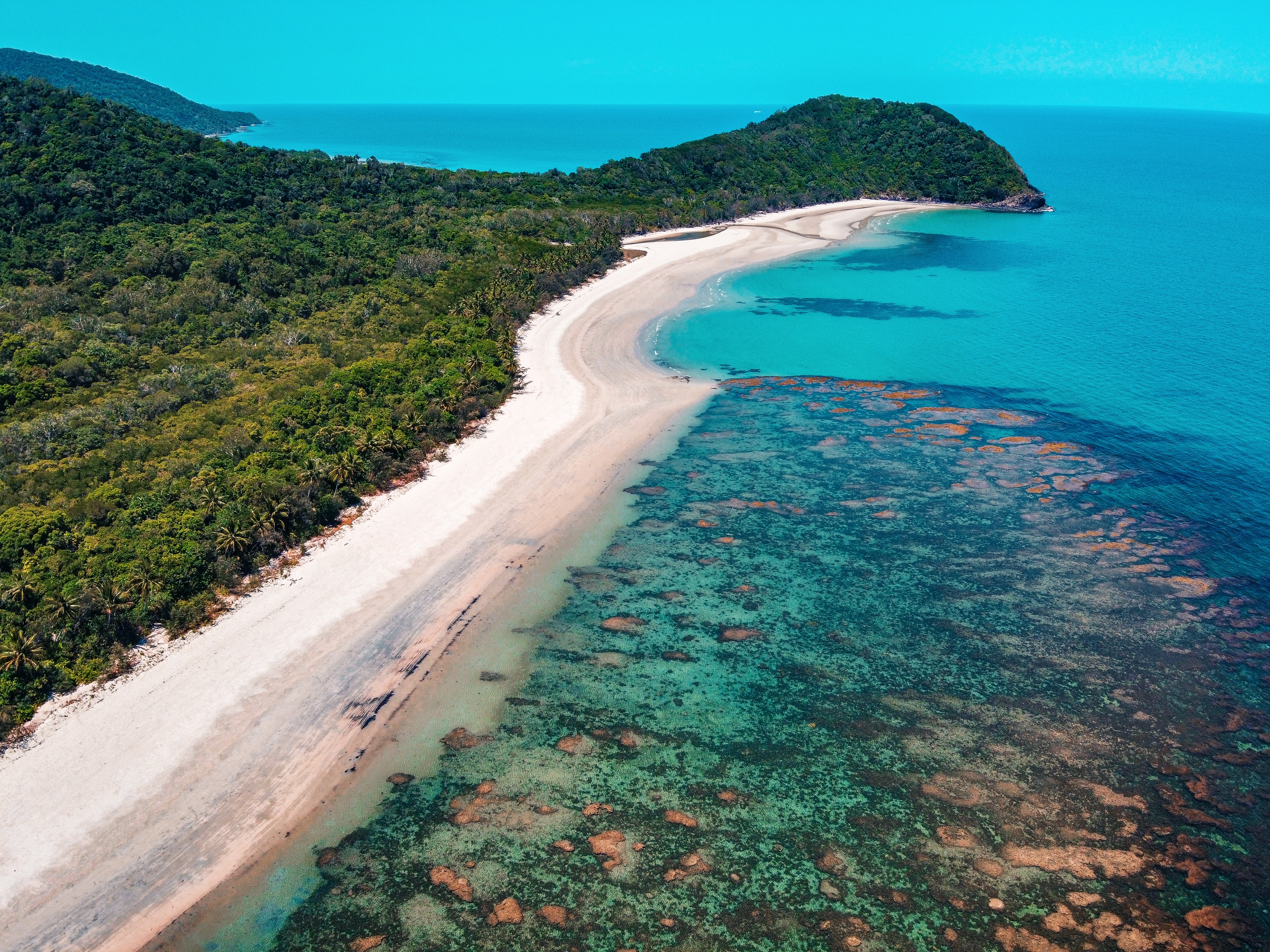 Will they do all they can to protect our natural world?
Australia is lucky to have some of the most beautiful natural landscapes in the world. It's important that we elect politicians that are committed to protecting them, as they face mounting threats from climate change to big business and development. For example, you should check to see if the candidates in your local area are committed to:
Protecting the Great Barrier Reef by investing in additional conservation efforts, and putting in place a moratorium on gas and oil development.
Protecting sacred Aboriginal sites from destructive developers like Rio Tinto and Santos
Protecting our natural world includes electing politicians that respect the wisdom of First Nations people and their spiritual connection to the land, or who are Aboriginal themselves, and will fight to make sure that Aboriginal Australians have a seat at the table during decision making.
3. What else can we do?
Have climate conversations
In these upcoming weeks before the election, it's important that we have as many conversations as possible with our friends and family, and more broadly within our electorate. We must do all that we can to help others understand what is at stake and why this must be the election based on climate action.
It's especially crucial that we engage with young people, and first time voters. The electoral system can feel overwhelming, even for those who have voted before. Offer to help first time voters research the candidates in their electorate, so that they can make an informed decision about which candidates best represent them, and make sure that they are registered to vote before the cut off - 8pm, local time Monday 18th April 2022.
Champion and support politicians who will fight for you
If you resonate with a particular candidate in your electorate, and you believe that they will fight for you, your community, and for the planet, then your support doesn't need to begin and end at the ballot box! If you have the capacity to, consider volunteering your time to support their campaign.
There are loads of volunteering opportunities during the election period, from administrational roles, to content creation, letterboxing, to phone banking! If you have a particular skill that you think would benefit the campaign, make sure to get in touch, and let your candidate know that you would like to help!
Australia uses a preferential voting system, which means that rather than selecting one candidate, we have the ability to rank candidates from most preferred, to least preferred. This means if your first preference fails to get up, as long as you have put the candidate with the worst climate policy last, then your vote still counts!
Take our 1 Million Women pledge
I know we've said it a lot in this article, but let me just reiterate once more. This is the most important election in Australia. We must accelerate climate action and implement strong 2030 targets for the sake of all our futures, by electing genuine, honest politicians who have climate action at the top of their agenda.
We are asking the women of Australia to pledge to vote for climate action, and engage with five other women in your electorate to do the same. Will you take our pledge. We want to engage hundreds of thousands of women across the country to make this the climate election. Take the pledge here.
Together, let's make our voices heard - politicians that do not have climate action at the top of their agenda, are politicians that do not have our vote.
Resources:
Images sources from Shutterstock, Unsplash and our own photography.
---