Fashion Revolution is upon us! In light of the recent Mercedes Benz Fashion Week, it's good to be reminded of where our fashion industry should be headed in order to have a sustainable future.
Fashion Revolution Day celebrates all of the designers who are faced with the challenge of fairer supply chains. Traceability in the fashion industry is incredibly important going forward, as there are many popular franchise clothing brands that have less-than-ethical production lines, and are particularly bad for the environment.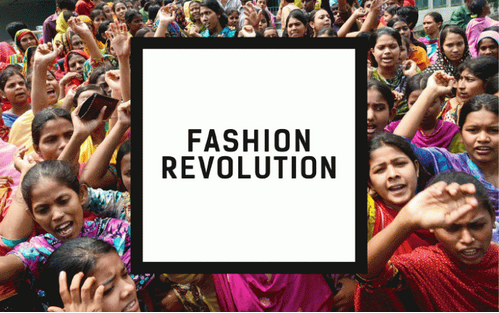 So why do we need a fashion revolution? On the 24th April 2013, 1,133 people were killed in the Rana Plaza catastrophe, in Bangladesh. Another 2,500 were injured. It is considered the deadliest garment factory accident in history, as well as the deadliest accidental structural failure in modern human history. The building contained clothing factories, a bank, apartments and several shops. The banks and shops closed immediately after cracks in the building were discovered. The garment workers were ordered to return the following day and the building collapsed during the morning rush-hour.
Fashion Revolution counteracts supporting organisations that put garment workers through working in conditions such as these by asking consumers, designers and brands "who made my clothes?"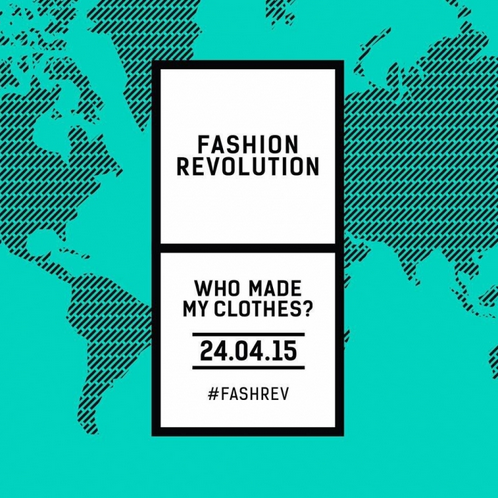 "Fashion revolution promises to be one of the very few truly global campaigns to emerge this century."
- Baroness Young of Hornsey
So, in the spirit of this, it's important to know about some of the most exploitative Australian fashion brands. Bangladesh is 75% cheaper than China, so fashion labels are having their garments made there, and the garment suppliers are paid approximately $39 a month. The Australian Fashion Report has ranked the worst offenders of this, but here are the ones that will surprise you…
The worst offenders:
Industrie – the Australian menswear retailer
Glassons – an NZ women's fashion retailer
Lowes – Australian menswear and schoolwear retail chain
R.M. Williams – a men's and women's apparel retailer
Fast Future Brands – owns Valleygirl and TEMT
Pretty Girl Fashion Group - owns Rockmans, beme, W. Lane and Table Eight
Brands who ranked better:
H&M – major Swedish retailer for women, men and children
Adidas – sports footwear, apparel and accessories
Country Road Group – owns Country Road, Trenery, Witchery and Mimco
Cue Clothing - Australian womenswear label
Gap Inc – retail giant for clothing, accessories and personal care products
Jeans West – Australian/NZ retailer for women, men and children.
It's amazing that some of the most popular and highly coveted brands in the world are also having their garments produced in less-than-ethical ways. Whether its harmful to the environment or to human rights, we all need to turn our attention to Fairtrade clothing brands that hold sustainable mission statements. Here are a list of designers in New Zealand who are doing just that. You can read the full Australian Fashion Report for 2015 here.
What to take away from this:
Pay attention to your brands, and think before you make an impulse decision to buy from franchise giants. You might be buying into an organization that neglects safe work practices, the environment, or even basic human rights. Let's celebrate Fashion Revolution Day by acknowledging those that work towards a sustainable and fair future in fashion!
What you can do
Do shopper research on carbon footprint before you buy
CO2 pollution is embedded in everything we buy. By looking for Australian-made products, credible environmental claims, and minimal and recyclable packaging, we can minimise pollution.
629
Tonnes of CO2
savings pledged
---