We've got female scientists, politicians & doctors (or as I like to call them: scientists, politicians & doctors), but why is handy work still a man's world ?
There is a work shed in rural NSW that is different to what you might expect from your stereotypical greasy work shed. The work is the same; they're building toolboxes, shelves, birdhouses and fixing cars, but the high visibility safety vests are hot pink and behind the sounds of hammering and drilling are a group of women, working towards teaching themselves skills that have historically been assigned to men.
The Orange Women's Shed is a community initiative that aims to create a community that empowers women with power tools. For centuries handy work around the house was a job assigned to the man of the house. But in a modern world where many women are living independently , coupled with the fact that women are outliving their partners, these skills are becoming increasingly useful.
Read next: [How to] build your own trunk from pallets.
The idea of empowering women by teaching them skills that they have often been denied is not a new one. When we look back at history we see a trend in women being empowered as social situations change and they are able to occupy spaces that were once only occupied by men.
The biggest historical shift was during the 1960s when women were allowed to enter the workforce. The men were away at war and the economy needed workers to sustain it. Suddenly, women were being employed in all kinds of industries.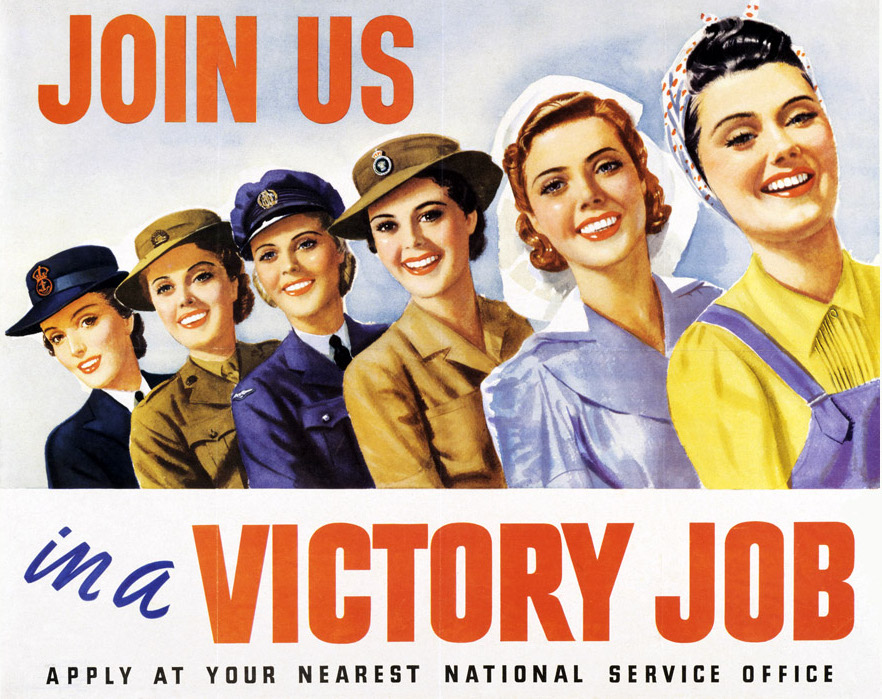 In 2016 women in developing countries produce 60-80% of all food through agriculture, and in Australia women make up 46% of employees it the workforce. But for some reason we're still often confined to the sewing, cleaning, and home making DIY projects that are based on the out-dated assumption that we are less able than our male counterparts to get our hands dirty and do the handy work around the house.
Read next: Why you should consider creating an office space in your backyard
"I think as the Men's Shed movement was started as a way to deal with mental health issues in men, a lot of Women's Shed's also have this as one of their priorities, women caring for and helping other women in their community whether that be by learning new skills, referring each other to a good Dr or hairdresser or just having someone to share a cuppa with! "
- Kate Morgan: Previous co-coordinator of The Women's Shed Foster
The idea behind the 'She Shed' is to help women learn practical skills and become more confident, independent and self-reliant. One of the members of the Orange Women's shed Melissa Mcdouall noted that "Half the problem is knowing how to use the tools and feeling confident", I for one know that every time I need to build a piece of furniture I normally, without thought, contact a male friend, partner or colleague to help me. But I'm completely capable to of doing it myself, as long as there is somewhere for me to learn how.
Empowering women to become more independent in jobs that have historically been gendered as male is not something that we can only strive to in our local communities, but should be something we acknowledge on a global scale.
With women in developing countries taking on the majority of farming in times of trouble, and as mentioned before providing 60-80% of food through agriculture, now more than ever it makes no sense that the skills and tools that make these industries possible are being withheld from female education.
1 Million Women is empowering women and girls around the world to lower their impact on the planet. If you love what we do, please support our work by donating a couple of dollars. For the price of a cuppa, you can help us inspire millions more! (click to donate)
Not only in the sense of agriculture but also in urban environments where labour oriented jobs and manual skill jobs make up a vast majority of the landscape, the fact that we often gender these roles means we're leaving almost 50% of the population out of a huge pool of work that could help solve our unemployment crisis.
Teaching women these practical hands on skills isn't just about empowering women, but also about changing social norms. More and more women are realising their potential in industries that perhaps once wouldn't have been considered, such as 1 Million Woman ambassador Veena Sahajwalla, an engineer who invented the process of recycling rubber tyres in steel making, or Dr Nerilie Abram, a scientist working in the earth science field and at the top of the industry having won the Dorthy Hill award for women in earth science back in 2015.
Read next: Meet Veena Sahajwalla, also known as the "Alchemist of waste"
The fact that women have only been accepted in the work force for the past 50 years and now make up almost 50% of employment and have positions that are at the top of nearly every field from science and medicine to agriculture and engineering just goes to show that once we have the knowledge the possibilities are endless.
We're excited about the idea of the she shed because there is no logical reason that we shouldn't know how to use power tools, change a tire or build a shed, we are strong women who are powerful and ignite change in our communities. And hey, once you've built a shed, what's stopping you from starting your very own she shed in your community? You might surprise yourself with the skills you pick up.
Read next: [Interview] Climate scientist Dr Nerilie Abram is a strong voice on climate action
1 Million Women is more than our name; it's our goal! We're building a movement of strong, inspirational women acting on climate change by leading low-carbon lives. To make sure that our message has an impact, we need more women adding their voice. We need to be louder. Joining us online means your voice and actions can be counted. We need you.

---