Artist Kevina-Jo Smith is on a mission towards sustainability and self-awareness
Why did you make the choice to lead an environmentally aware lifestyle? When and how did you begin this journey?
I moved to the city (Melbourne) when I was 18 from a regional area. It is super hard to believe now, and sounds ridiculous, but I met my first 'vegetarian'. It was an entirely new concept to me, but it made immediate sense & I guess I became one on the spot. I didn't even like meat, so it felt quite freeing. I have never craved it again.
I grew up with the 'eat whatever is on your plate' mentality and never thought to question that.

During my years in Melbourne, my artwork explored the idea of nurturing environments, questioning what that is. It involved a focus on protection, protective spaces and protection of children and the environment. I have continued to develop and explore these themes to the present day.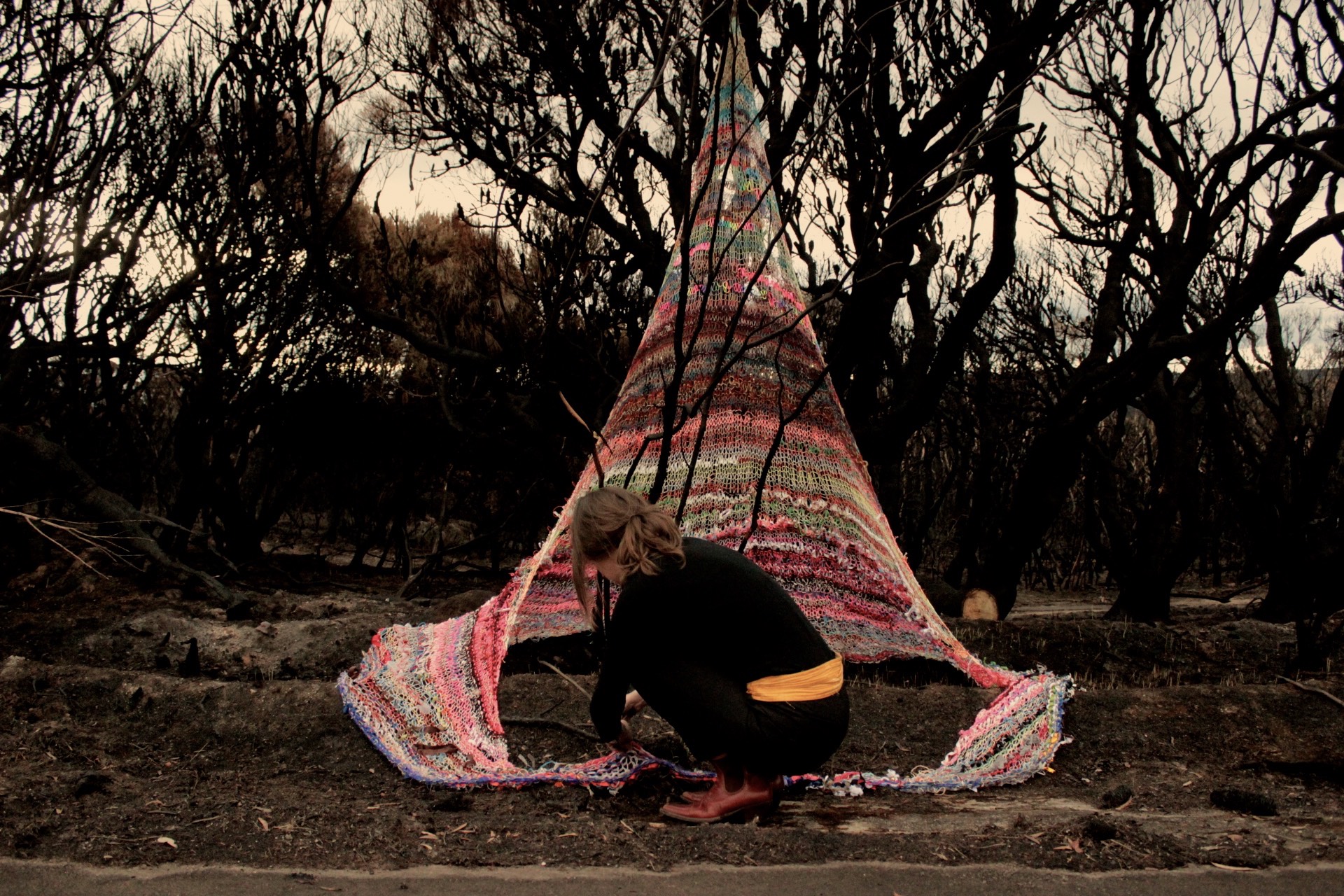 In 2010 I started little experiments with myself… (I was already using elements of up-cycled and found materials in my work) but decided to challenge myself with not throwing anything into the recycling bin. Nothing. With the idea of finding a new use for every item within my work and life in general. The real life situation of bottles and tins piling up on my bench top immediately changed what I purchased. I think it took about a week for me to not buy bottled water. Not buy single packaged items. Stop buying take away food (a completely unconscious regular, daily event when you live in built up areas where its cheaper and easier to get take away than cook) this totally and immediately changed me forever.
I was living in an apartment in Kings Cross where there is obviously super regular garbage collection. It is just too easy to put things in the recycling bin and never think about them again, you just kind of hope someone is doing the right thing with all that waste.

Around the same time I also implemented not buying a single item of clothing for 1 year (underwear excluded). This completely changed the way I buy clothes. Forever. I am extremely conscious about supporting handmade, small ethically run clothing labels. Or buying things second hand.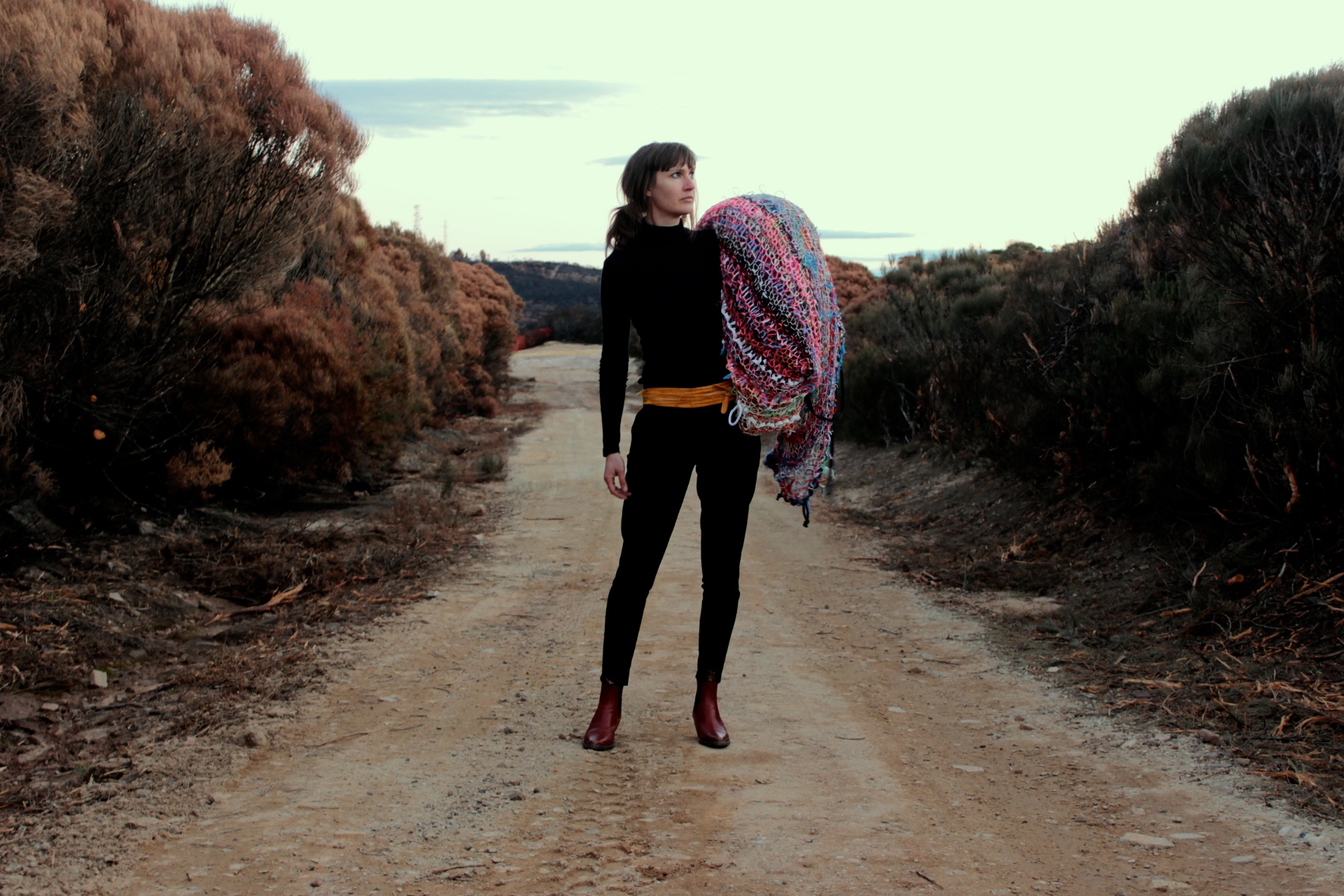 Who or what keeps you motivated?
It comes back to just being one person, making small, informed decisions and changes to contribute to the bigger picture: things like using a drink bottle, saying no to plastic bags etc become second nature.
I do feel there is a huge wave of positive change happening. There are tonnes of people doing incredible work in areas of small sustainable farming, bee keeping, using natural dyes and fabrics, focusing on local makers…. I really try to encourage and support people who are working so hard to make changes in these areas. It's motivating to not feel alone against global issues.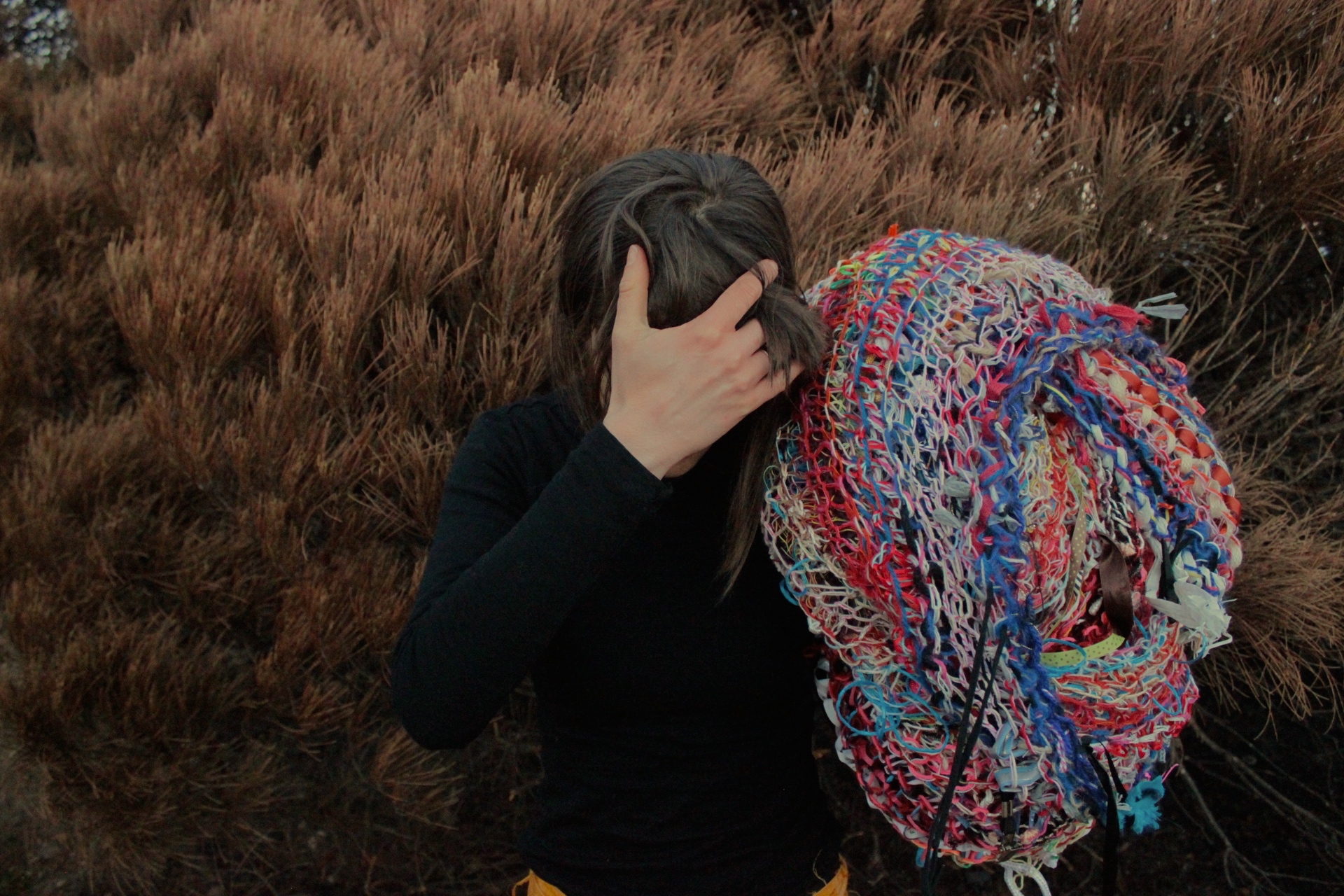 My partner and I mostly cook from fresh, local produce at home. He also dislikes the unnecessary waste created from takeaway food, so living with someone on the same page really helps.
When I start to feel helpless because I am not doing something bigger, I feel powerless, I feel horrible that I can't fix things. Sometimes I get really stressed, anxious and angry about climate deniers, domestic abuse, and deforestation for example. Tim is really patient. He gives me the strength to keep up and on track.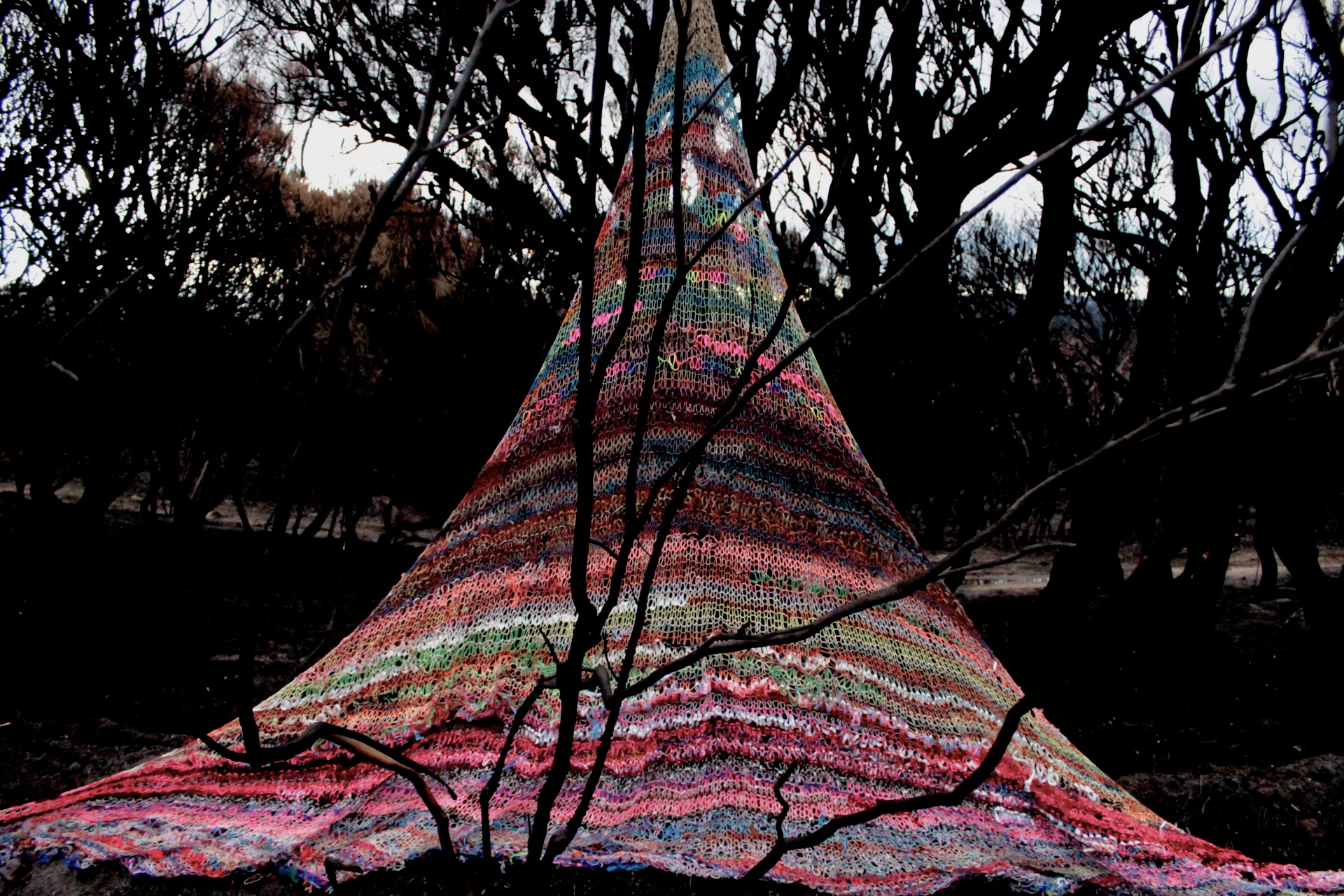 What changes would you like to see in the world in relation to women, equality and the environment?
I think educating women is a huge priority. Women are natural, passionate educators for the most part; they are the first point of learning for both sexes. Not only passing on information, but teaching things instinctually like compassion, awareness of others, respect, trust (of your own instincts and other people) they teach about food, history, tradition, caring for your body and health and your home and environment.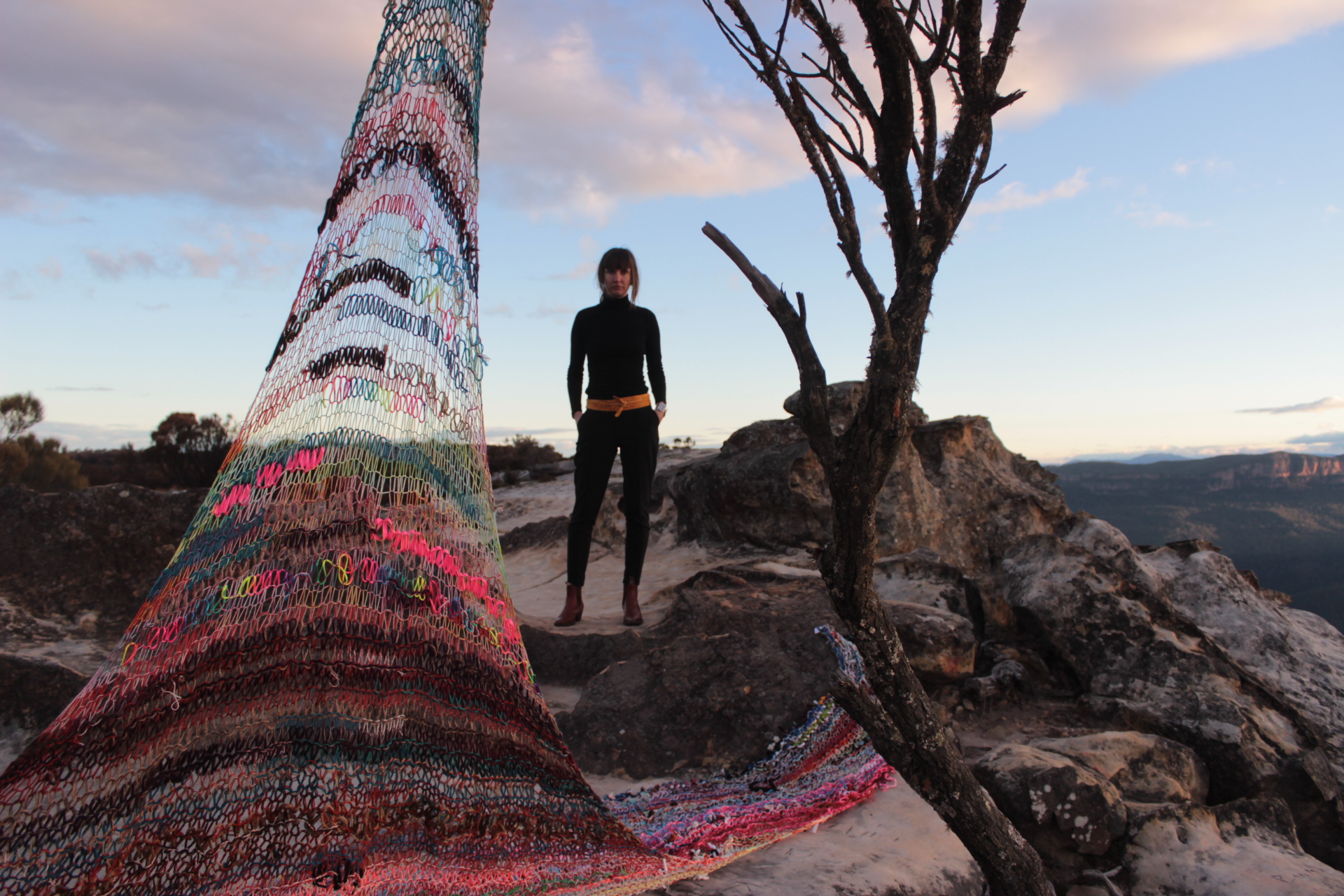 We need to listen and learn from Indigenous people, especially in relation to nature, things like food sources, sustainability and soil.
People are generally scared of things they know nothing about, of the unknown. I feel by educating yourself, and having an open mind you create room for more basic understanding and compassion for people, animals and nature as a whole.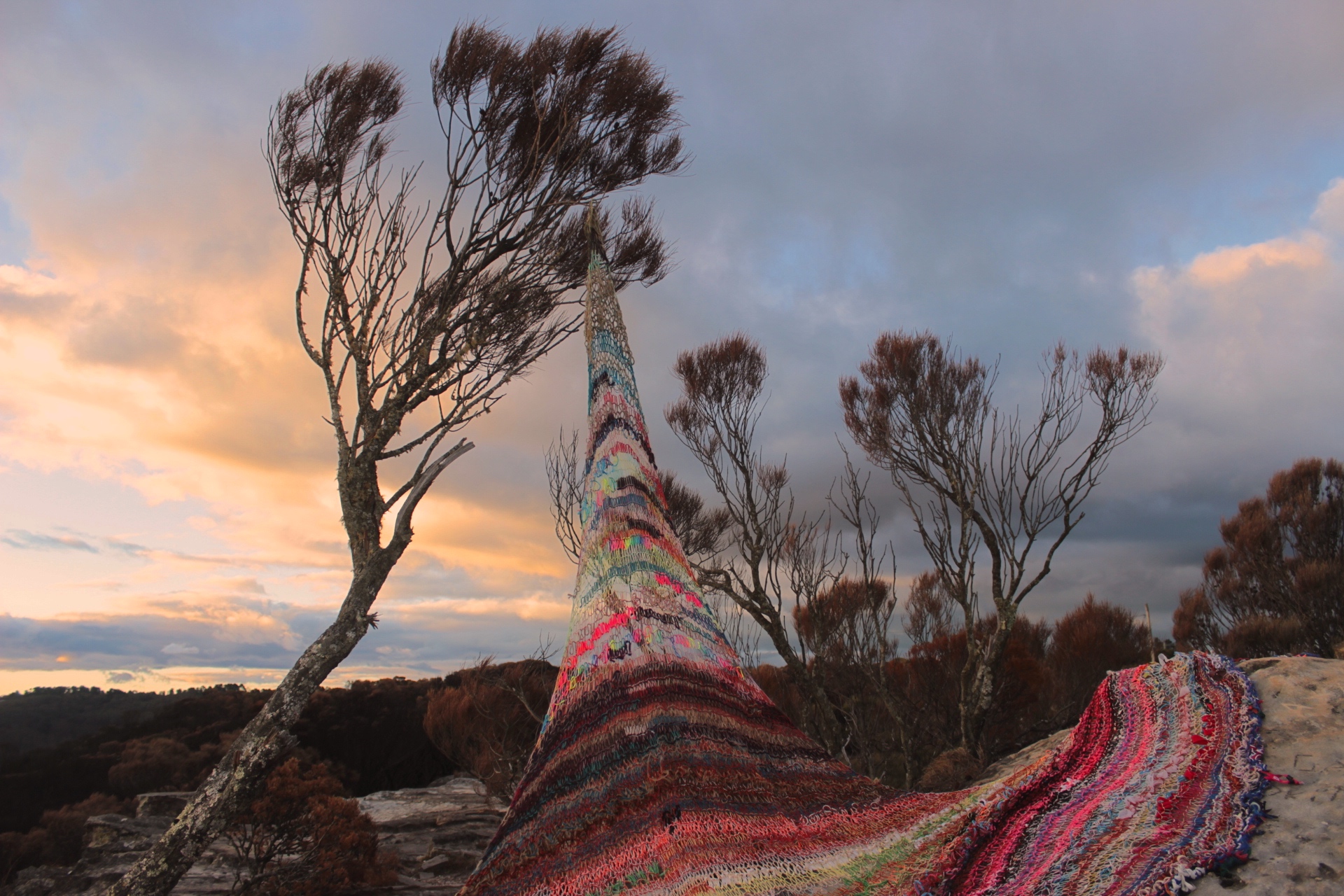 Check out Kevina-Jo's Instagram @candleofvision
Photo credit: Louisa Clayton
Like what you're reading? Read this next: Community turns beach waste into stunning sculptures

1 Million Women is more than our name, it's our goal! We're building a movement of strong, inspirational women acting on climate change by leading low-carbon lives. To make sure that our message has an impact, we need more women adding their voice. We need to be louder. Joining us online means your voice and actions can be counted. We need you.
---