Dannielle Miller knows a LOT about women. A feminist and mother, she's also an educator who visits thousands of young women each year to help them understand their true worth.
Formerly a high school teacher working with students at risk, Dannielle's observations in the classroom sparked a desire to do more to help young women navigate their world. "I wanted to make sure that by the time my daughter was a teenager, she would know her own worth and have the skills that she needed to make smart choices."
Several years and a a handful of postgrad qualifications in business later, she founded Enlighten Education, a company that facilitates workshops and events aimed at promoting positive body image, self-esteem and feminism among young women. Since then, Dannielle's dream has expanded across the region into New Zealand and Singapore, delivering an ever-expanding range of programs that now include practical skills such as developing positive friendships and even putting together a business plan.
On top of Enlighten, Dannielle is a published author with four books covering a range of issues including parenting, empowerment and self-esteem. "Teenage girls are excelling as never before and may appear to be coping with the demands life throws at them, behind closed doors many are silently imploding," Dannielle says on her website. "Pressure comes from many sources, especially the barrage of media, marketing and pop culture voices."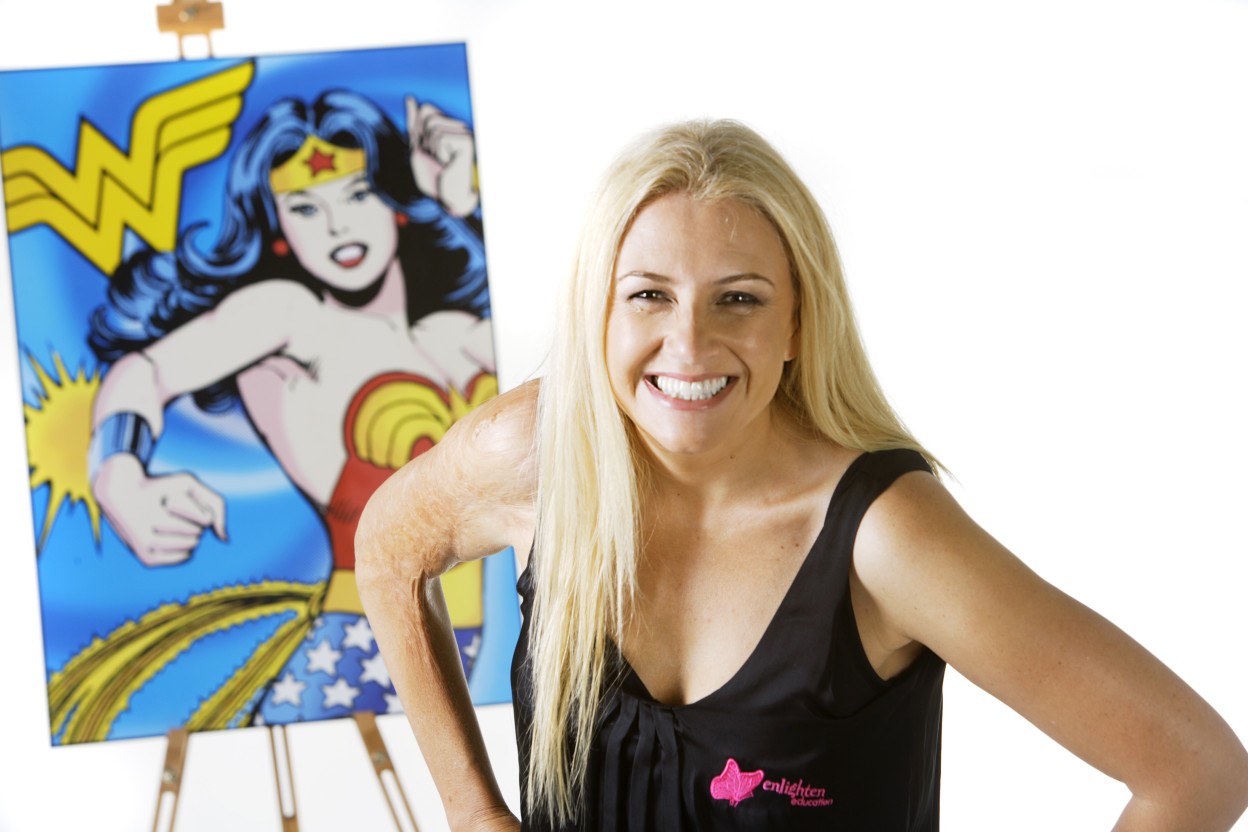 Wherever they look, teenage girls are bombarded by messages about what to eat, how to act, how to look, how to please someone and how to be liked."
- Dannielle Miller
But it's not just the young women Dannielle is focused on empowering. Her "Goodfellas" program is proving a hit with teenage boys feeling pressured to conform to gender stereotypes and repress a healthy range of emotions. While at the core of the program is a desire to help young men learn to respect women (with a stated aim being to reduce the occurrence of domestic violence), Dannielle is enthused at enabling men to engage in the feminist movement.
Indeed, her son (a self-described 13-year-old feminist) and his school are launching an initiative that will connect the students to a shelter for female victims of domestic violence. The boys will help to make welcome packs of toiletries and other necessities for the women, enabling a way in which to talk about the respectful treatment of women, as well as why domestic violence is never okay.
Dannielle's daughter Teyah, a Year 11 student at Sydney's Mount St Benedict, is also an active participant in her school community and is heavily involved in an environmental leadership program. Already a 1 Million Women supporter, Teyah is a believer in youth-led movements on climate change action. "It's good that young people are getting involved," she says, "because, really, we're going to be the ones left over when the world's falling apart."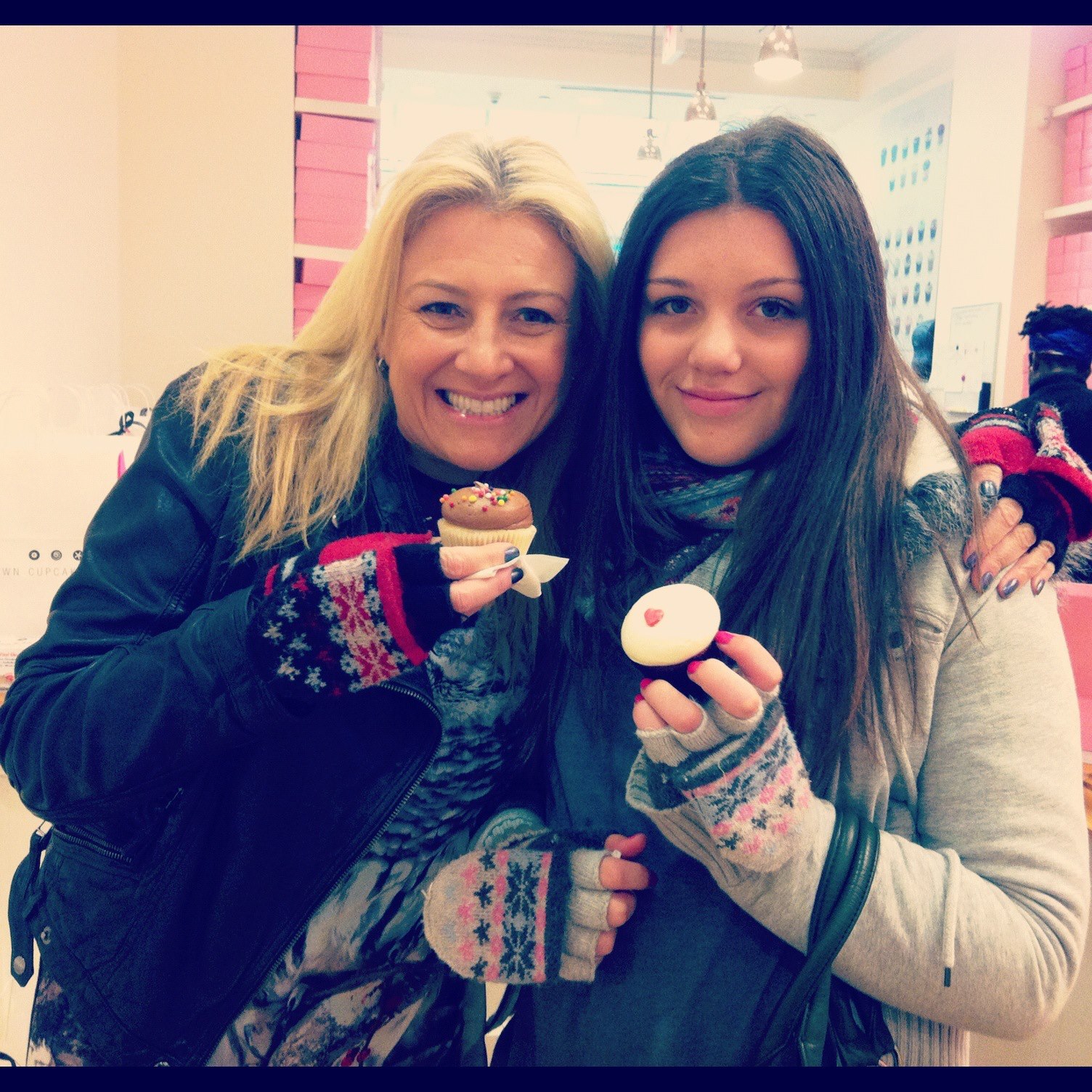 Image: Teyah and Dannielle share a special relationship
Teyah describes her upbringing as "very feminist" and is honoured that being surrounded by strong, female role models has helped her to appreciate the value of her voice as a young woman.
Indeed, many of these "strong, passionate women" were her mother's colleagues, as Enlighten Education is run from their Sydney home. Dannielle is excited at the prospect that Teyah may one day take over the business, taking it in new and ambitious directions.
Both Dannielle and Teyah are enthused to see environmental issues being discussed from the perspective of mothers, sisters and daughters. Women, they say, have a special and important role to play. "Particularly as they are the hand that rocks the cradle…they have the opportunity to change practices at a household level."
Their own home is not only a shrine to girl power, but also a place where "love of nature and love of our personal environment" is considered of the upmost importance. Perched on the edge of one of Sydney's National Parks, their garden is dominated by Eucalypts and other natives, which their neighbours don't always love in the same way.
"I remember thinking, why would you move here if you didn't love trees," Dannielle laughs. "For us, we really love them! It's a wonderful thing to live in such a calming area. There's nothing more calming than waking up and seeing all of the trees that surround our house."
Interestingly, it was Teyah who started the household's increasing awareness of protecting the planet, mostly influenced by her school's environmental club and the strong sense of social justice among her peer group. Dannielle couldn't be prouder of her daughter's ventures into new territory and hopes to see Teyah continue to follow her passions and interests.
Would they describe themselves as living environmental lifestyles? "I must admit, it's always easy to become complacent… there's always so much more that you could do," says Dannielle.
"I think our school does really well," Teyah tells me. "We have a huge bank of solar panels, and I think they're making plans to have an outdoor classroom in the future as well. But I always think there is more we can do."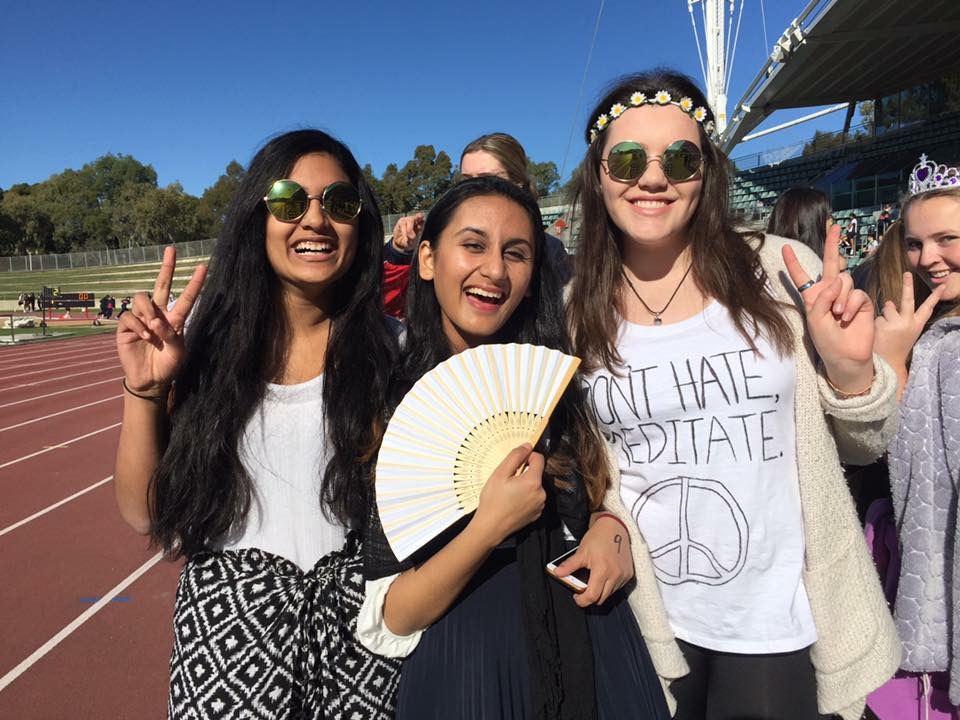 Image: Teyah (right) and her school friends are hoping to inspire other young people to stand up for climate action
Teyah is always looking for ways to use technology and her online presence to investigate and promote the environmental movement. "We have this thing at school where you can go online and see how much paper we're using…. it's really shocking." This discovery has led Teyah to start making her own plans to implement a paper-recycling program in the classrooms in order to engage students in positive actions.

I think it's really easy for people to think that they can't do anything about it and just give up
- Teyah Miller
Danielle really admires Teyah and other young women for taking these leadership roles. "I really like seeing girls so passionate, and I think that their young enthusiasm is just a great thing to tap into," she says. "She looks amazing all fired up and telling me a thousand facts a minute… it's so wonderful that young people have this drive and this energy."
For both mother and daughter, 1 Million Women is an opportunity for women of all ages to engage, interact and be inspired to take action, which ultimately has an impact on the world as a collective. Teyah is particularly impressed by the online aspect of the movement and is always tapping into the capacities of social media to spread awareness about the social issues that she cares about.
Looking to the future, Teyah is optimistic that change can happen, but hopes that it won't come too late. And Dannielle? What kind of future does she want for her daughter? "I just want her to be happy," she smiles. "We have a very special relationship and I just want her to really find the things that makes her feel inspired and passionate."
At the same time, Dannielle sees the attitude of society towards young women as a major hurdle to overcome as we try to empower a generation bombarded by popular culture, technological change and an increasingly diverse world. "I think that culturally we just don't give girls enough credit… they can absolutely be change-makers."
How could I doubt this for a moment? The evidence is sitting right in front of me: two confident, articulate and self-assured women laughing over an afternoon coffee, inspiring each other to keep fighting against gender roles and global warming.
READ THIS NEXT: Why Climate Change is a woman's fight
1 Million Women is more than our name, it's our goal! We're building a movement of strong, inspirational women acting on climate change by leading low-carbon lives. To make sure that our message has an impact, we need more women adding their voice. We need be louder. Joining us online means your voice and actions can be counted. We need you.

---