You'd never guess what some people throw away: statues, books, paintings and much, much more. In fact, the treasure that gets found in the trash is the subject of a private museum located in East Harlem (USA).
The second floor of a Department of Sanitation garage in is home to thousands of objects New Yorkers have thrown away over the last three decades, collected, cleaned and curated by sanitation worker Nelson Molina.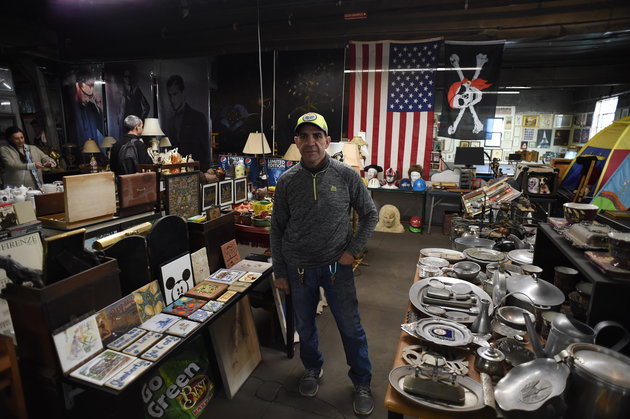 While the "exhibits" were headed for the dump, they look nothing like garbage:
Related: "People are often surprised to hear the truth about what's lurking in their bins"
The Treasure in the Trash Museum is an amazing look into the fate of tonnes of items that get thrown "away" each year. When workers rescue the items, they are prohibited from taking them home. They are, however, allowed to keep display the staggering wastage in their own private gallery.
The collection has been built up over 20 years and is enjoyed by the staff members, but is sadly closed to the public (although it IS possible to request access from the city).
We hope that initiatives such as these help to remind people that sending junk to landfill is an unsustainable and wasteful option. Rather than tossing unwanted goods into the general waste, consider whether an item can be sold, donated, swapped, recycle or reused. Sending things to landfill should always be a last resort!
Images: Huffington Post
READ THIS NEXT: Here's why nobody wants to talk about plastic rubbish
1 Million Women is more than our name, it's our goal! We're building a movement of strong, inspirational women acting on climate change by leading low-carbon lives. To make sure that our message has an impact, we need more women adding their voice. We need to be louder. Joining us online means your voice and actions can be counted. We need you.
---