The poor and dangerous working conditions in garment sweat shops have now been exposed so many times, that even the last denier should be convinced by now that fast and cheap comes with a high price: the suffering of the ones working in those factories as well as the environment.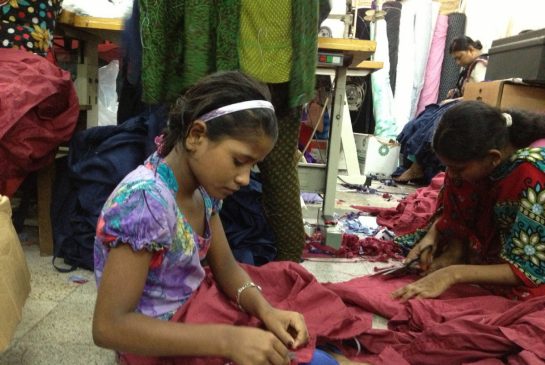 Image: The Star
But CEOs of big fashion companies such as H&M and GAP continue to claim they are unaware when something goes wrong in one of their garment producing factories. Time and time again large corporations blame the supply chain, often claiming their trusted supplier has outsourced the work so someone that doesn't reach standards of ethics and safety, and they were none the wiser.
John Oliver puts his usual compelling and comical take on the tough issue.
Watch the whole video below:
---