An advocate for Native art and artists, Tailinh has been working as an actor in film and television for over 25 years and now shares her knowledge through empowerment workshops. She has been PR/Marketing and Programming director at two prominent Native art festivals. "But most importantly," she says, "I'm a dedicated momma to four kind, bright and beautiful boys".
Her latest work, entitled The Warrior Project, is a collection of images, film and writings of indigenous youth and their concerns about the environment:
"There is something extraordinary about capturing images of children. I have four young boys and they often ask questions and voice their concerns about the environment. Last year, my son, Quaye (11 years old) and I decided to tell a photo story about what the planet would be like if we continue treating her with disrespect. At the shoot, I was moved by the expressiveness on his face and with his body. When I returned to my studio to edit, I was captivated with his photos. They were poignant and fierce. The concept and location took a backseat and his eyes and spirit told the story."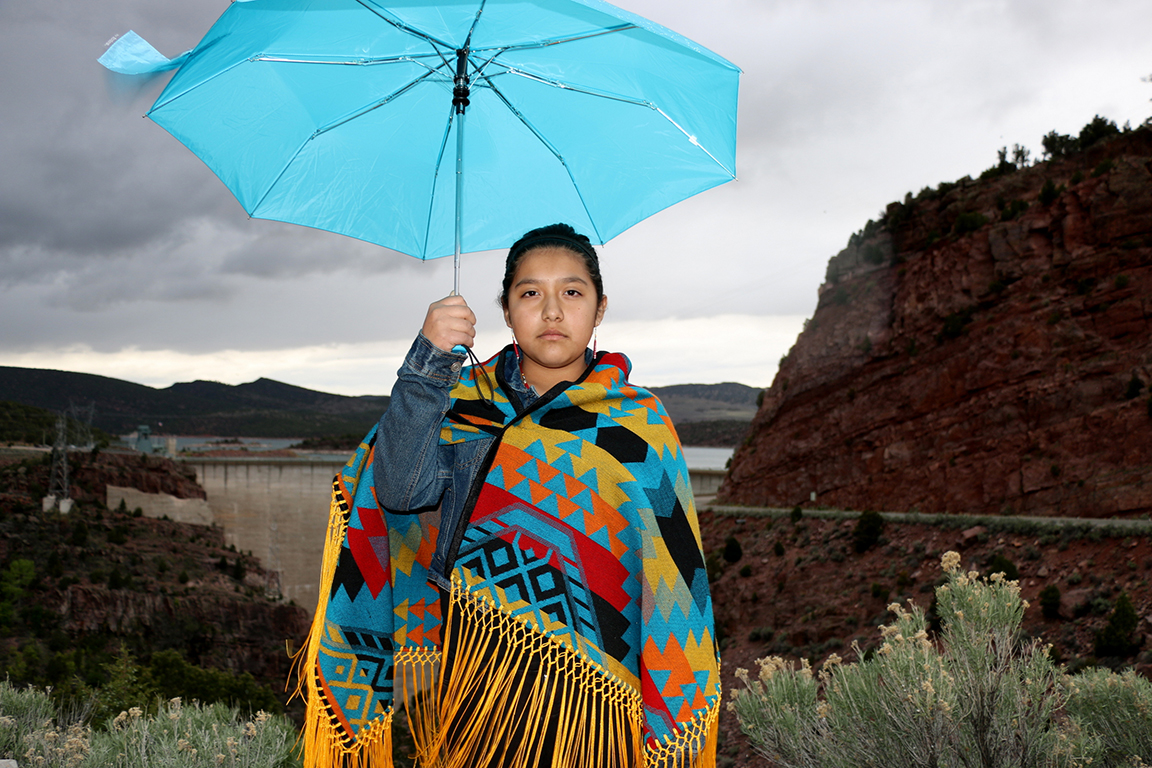 Above: Emmarie, 11 years old. Ute (Uncompahgre)/Navajo (Deer Spring and Bitter Water)/English.
Cover image: Heart Rose, 2 years old. Narragansett/Blackfeet/Tuscarora/Saponi/Chinese.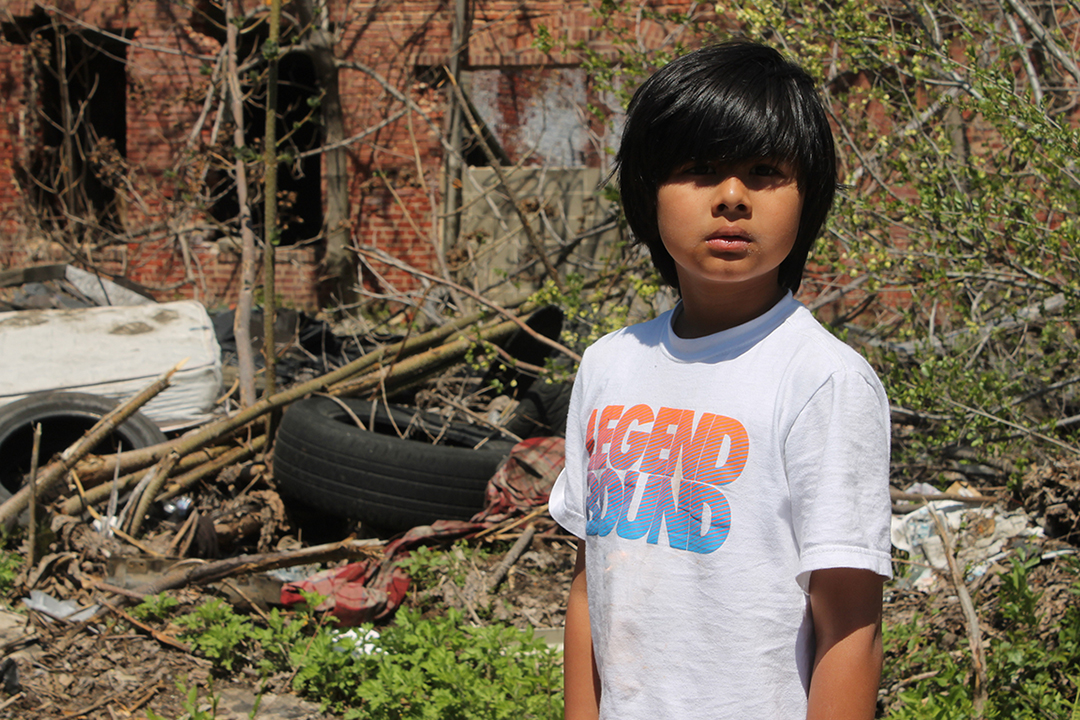 "Some workers are trying to make a pipeline from Canada through the whole United States. If the pipeline busts, gross oil from Canada gets into our clean water. If that happens we won't have clean water to drink and if we don't have clean water to drink we will dehydrate and if that happens we might die in 3 to 4 days. If we die, nobody will be on earth, even animals! It's also really dangerous so I hope it doesn't happen. Do you hope it doesn't happen?"
- Luca: 7 years old. Ohkay Owingeh/Narragansett/Blackfeet/Chinese
"I realised then that The Warrior Project would be the vehicle to impress upon the world the urgency of taking action to ensure the earth is sustainable for the future generations. The photos represent what we stand to lose if we don't take action. Since that first photoshoot, I've travelled to many indigenous territories across the United States and have visited with countless children and their families. I don't bring any preconceived ideas of what I would like to capture. The children and the place are enough."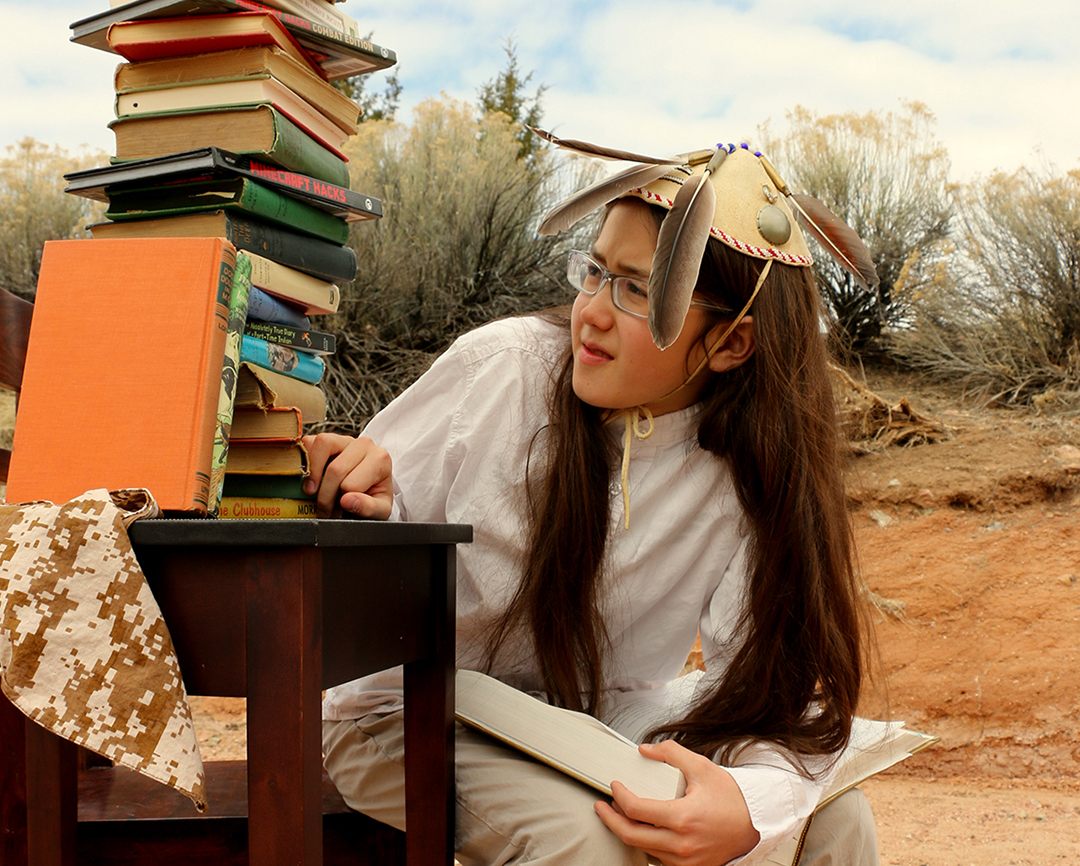 Above: Mahko, 11 Years old. Apache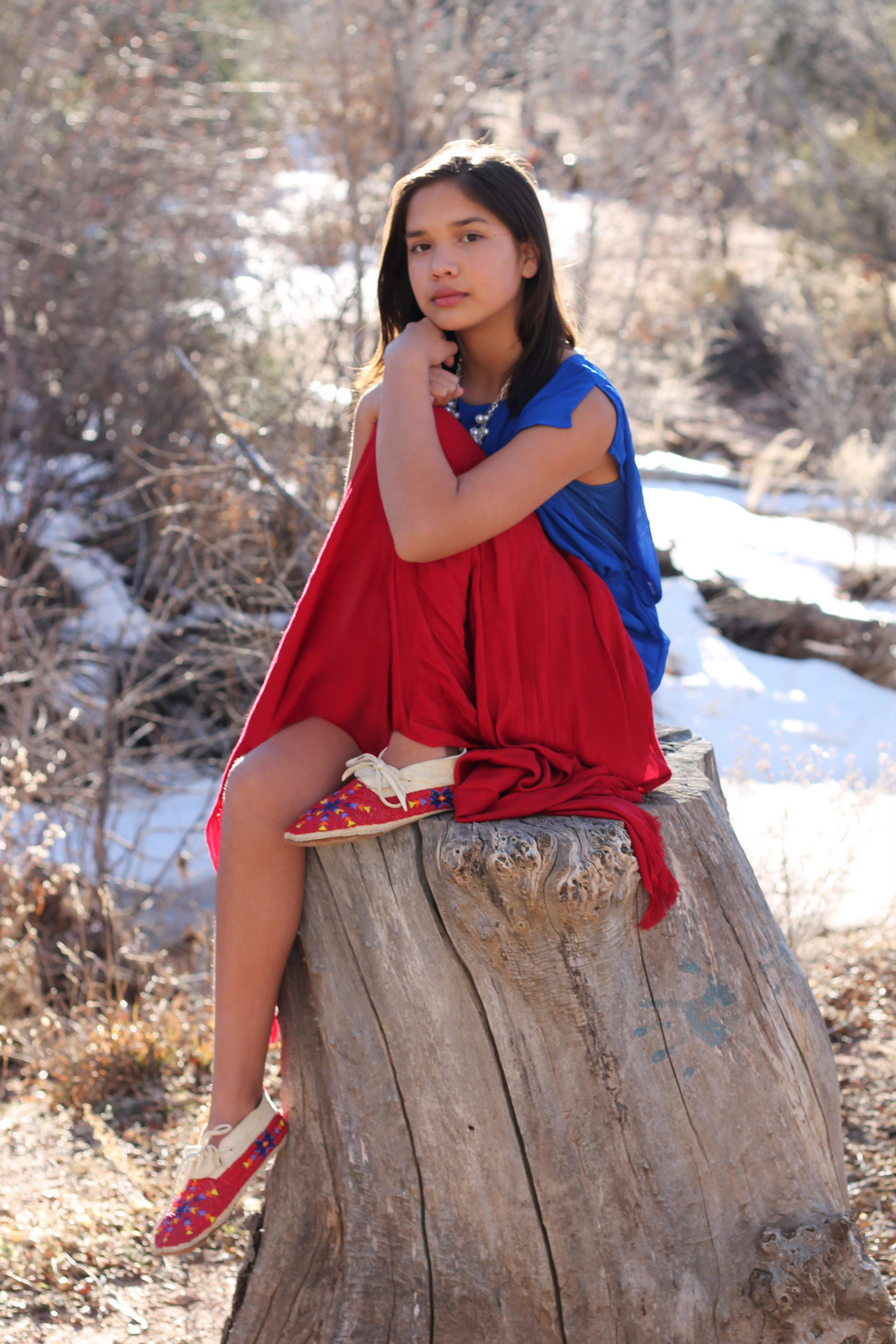 There is no such thing as "there will always be water" because people don't take care of it. It's not a right to have water. It is a privilege. To some people, water is just a clear liquid you see every day. It is so much more. If we didn't have water in our world then we wouldn't have very many animals, plants, humans or food left. One day there will be no more than 25% animals or 25% plants left in this world. There will be "that one day".
- Macy, 11 Years old, Cherokee Nation
"Every Warrior Project shoot thus far has been pure magic. The energies that come together to create the photographs make it so. For that I am grateful. Thank you."
See Tailinh's website, Instagram and Facebook for more info on the project.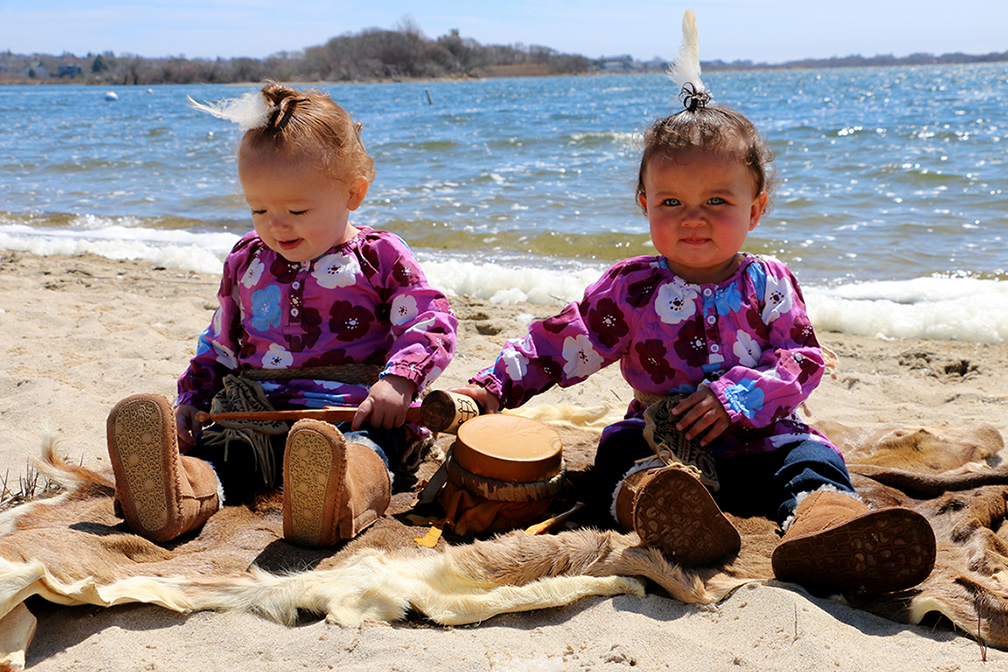 Above: Máshisha & Mishánogqus, One year old. Narragansett.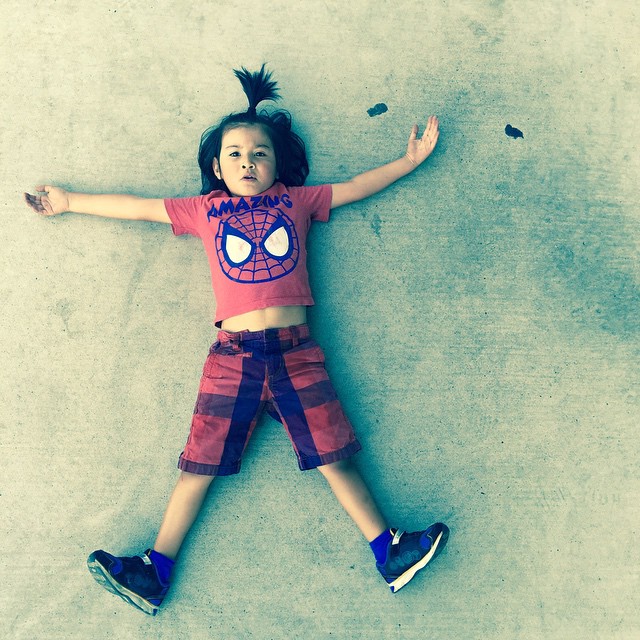 Above: Micah, 4 years old. Ohkay Owingeh/Narragansett/Blackfeet/Chinese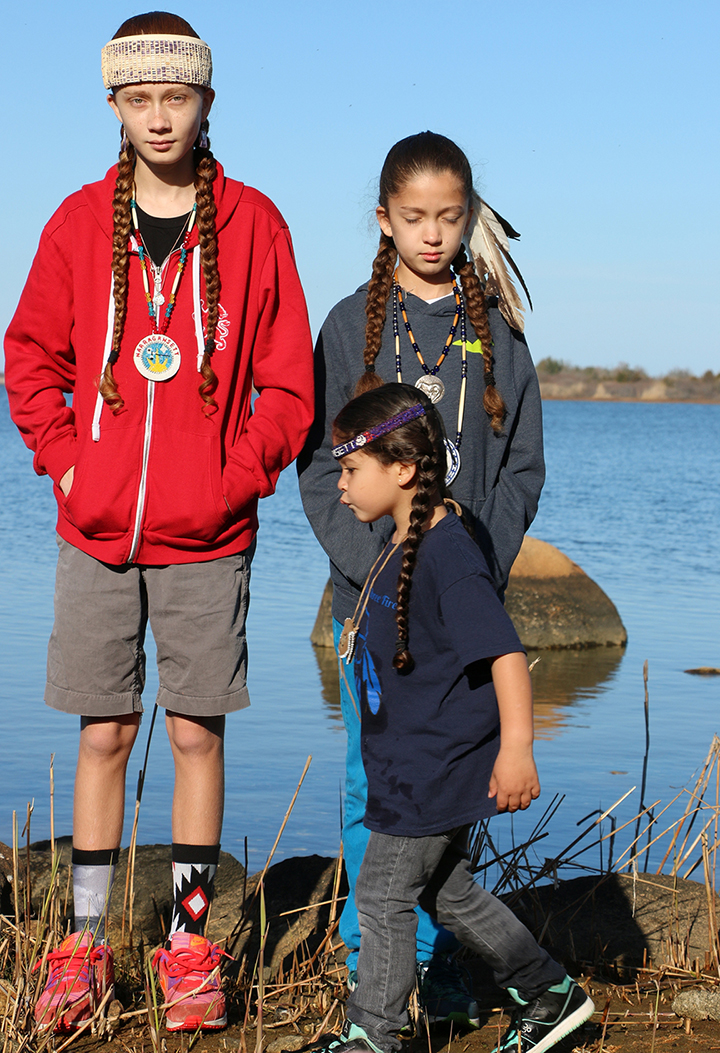 Above: The Harris Brothers, Sherenté (14 years old), Nkéke (12 years old) and (Yoyatche) 4 years old. Narragansett.
READ THIS NEXT: The Paris Climate Conference is also a conference for world peace
1 Million Women's campaign for Paris is 'You're The Voice'
With a vibe of hope building that the nations of the world will agree on a breakthrough climate change treaty in Paris this December at the UN Climate Conference (COP21), we have an opportunity to influence world leaders in making decisions that will safeguard the world for future generations.
To do this, we've recorded a cover and music video of a much-loved Australian song, turning 'You're the Voice' into a powerful anthem from women for climate action and hope.
Using the power of music, we want to inspire every woman, man or child to ADD THEIR VOICE - #IMTHEVOICE - to our anthem and form a united call to world leaders for strong action on climate change. No matter who you are, you can add your voice!
Will you support our anthem launch? It's as easy as clicking a button.
With your help, it will capture the attention of governments and stand as a clear call for climate action and hope.
---