Some people look at plastic water bottles and see rubbish. Some people, like the creative folk over in Bocas Del Toro, Panama, see potential.

The Plastic Bottle Village is a mind-boggling design for an 83-acre town with 120 homes, all built from single-use plastic bottles. We've seen some incredibly creative uses of recycled plastic, from sculptures to running shoes, but this village is just amazing!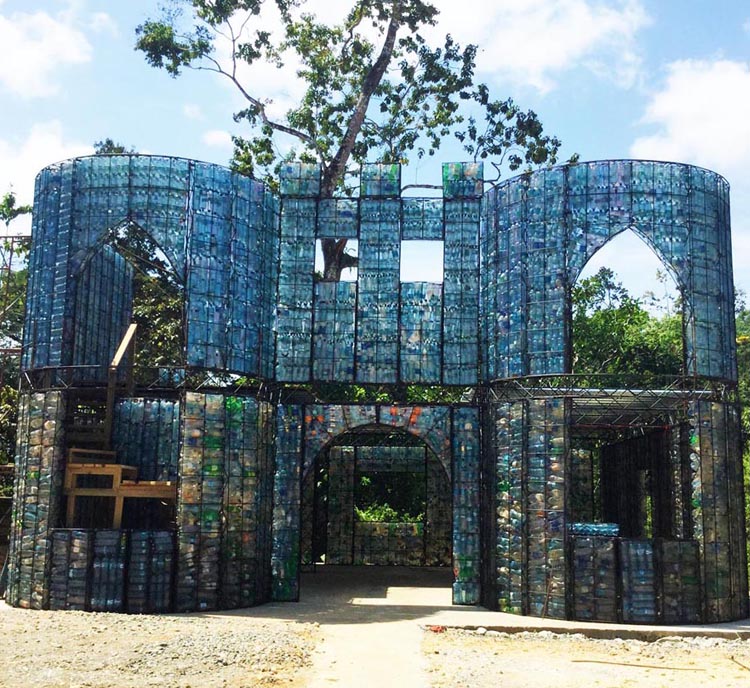 "Average humans can consume 15 or more drinks in plastic bottles a month, and leave behind around 14,400 plastic bottles on this planet. These bottles take hundreds of years to break down into tiny pieces of plastic, never to completely disappear. Most of the waste is consumed by fish and birds, which has shortened their lifespans greatly."
This quirky video from TedEd urges us to think about the consequences of single use plastic bottles. It follows the journey of three plastic bottles from origin to their final discardment - with outcomes that effect nothing less than the planet.
"If you live in a two-storey plastic bottle house of 100 square meters or 1,000 square feet per floor, then your house will be built reusing 14,000 plastic bottles. These recycled bottles could neutralize the negative effect of your passage on this planet."
Robert Bezeau, the mastermind behind the project, said the idea came to him after he realised that the 35 billion plastic bottles thrown away each year in the U.S. alone represented an untapped resource.
"We will be living inside what we have consumed and thrown away, and will re-construct those materials into modern, stylish, and quality built residencies."
- Robert Bezeau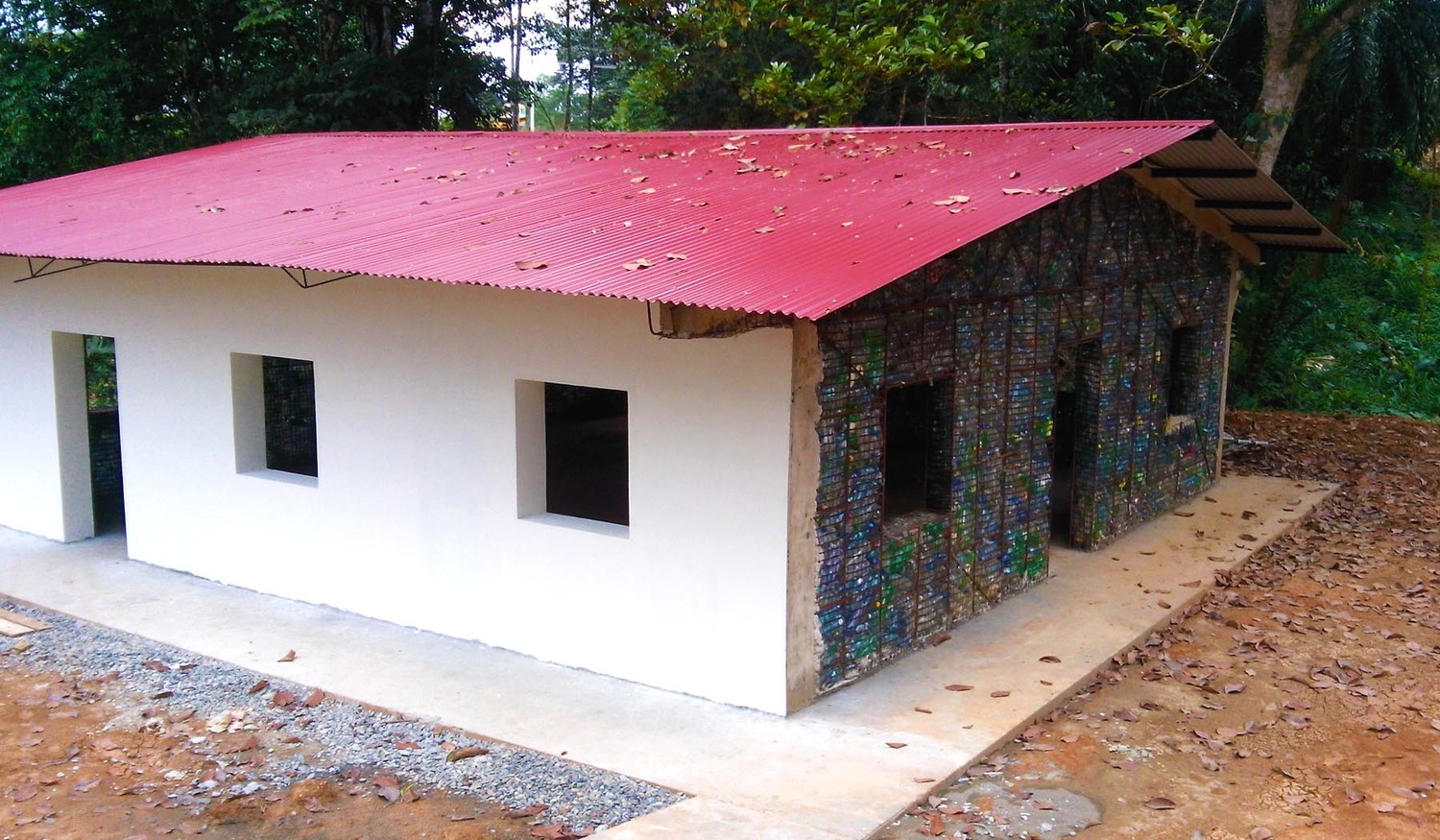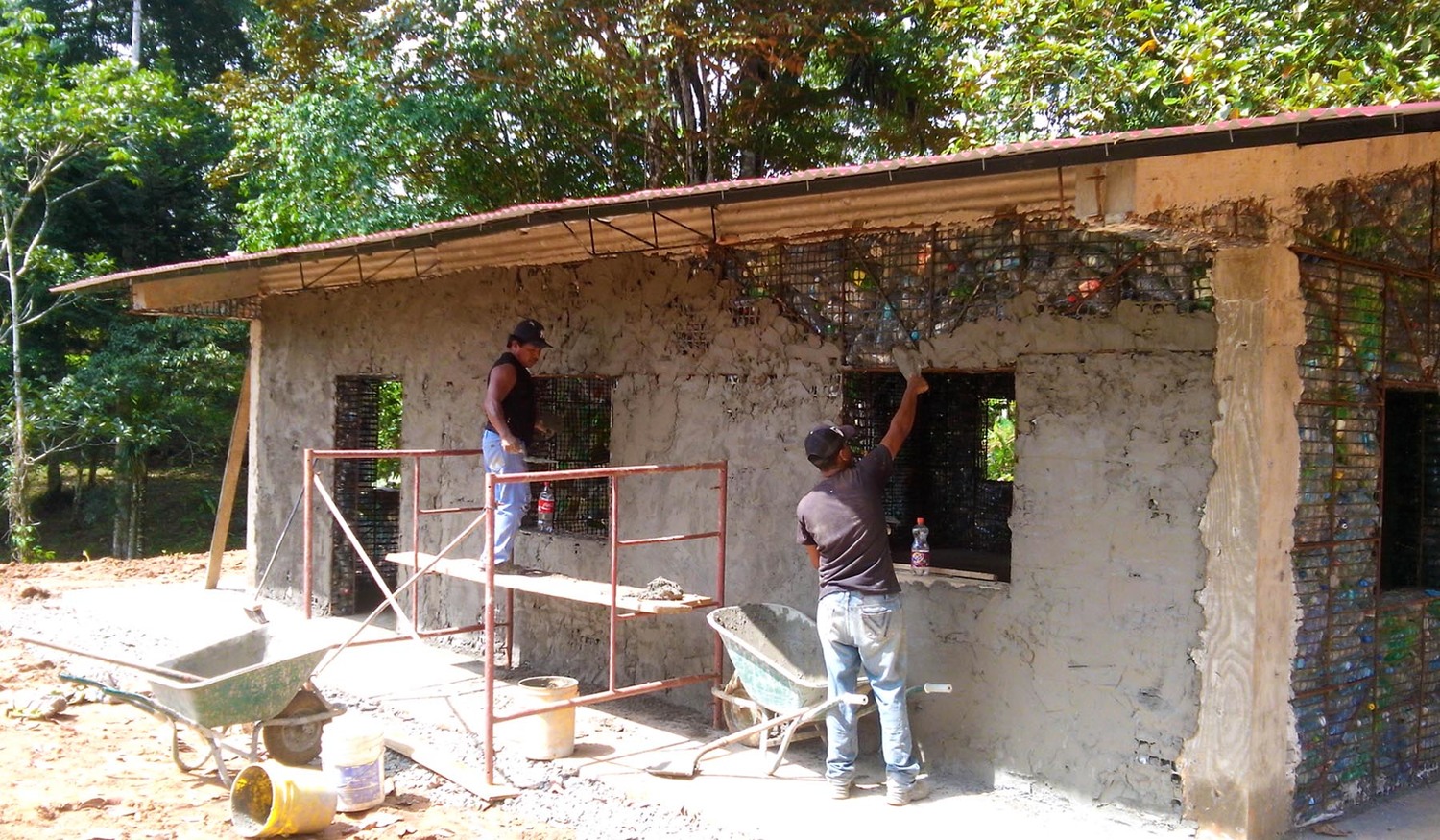 The homes will be earthquake resistant stylish, the website claims. "The bottles are not exposed to direct sunlight or heat because they are trapped in between two one-inch coatings of concrete, one inside, one outside, which keeps them extremely cool and achieves an insulated effect."
What's more, the use of plastic bottles also cuts down on resource transportation, as the bottles are found plentifully in local areas.
Find out more at their website or Facebook
READ THIS NEXT: Nigeria's plastic bottle homes empowering residents
1 Million Women is more than our name, it's our goal! We're building a movement of strong, inspirational women acting on climate change by leading low-carbon lives. To make sure that our message has an impact, we need more women adding their voice. We need to be louder. Joining us online means your voice and actions can be counted. We need you.
---