Vietnamese architect Vo Trong Nghia has designed a "farming kindergarten" to help teach the next generation all about the importance of sustainable living.
The stunning design is located in Biên Hòa, Dong Nai, Vietnam, and is set to revolutionise how we think about teaching sustainability to young people.
The project draws on Vietnam's agricultural legacy, whilst at the same time reminding children growing up in cities that their nation owes a lot to rice paddies and coffee plantations.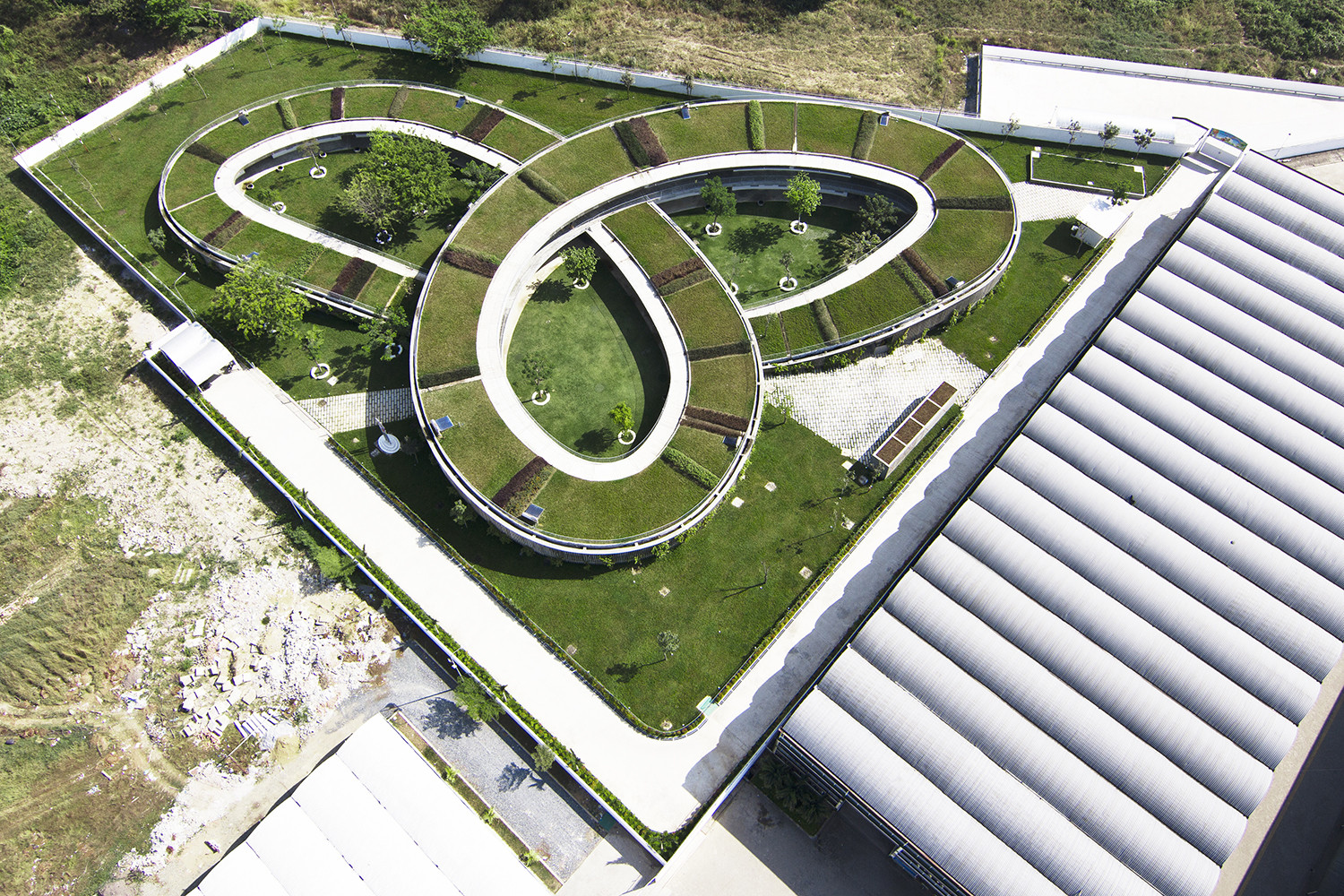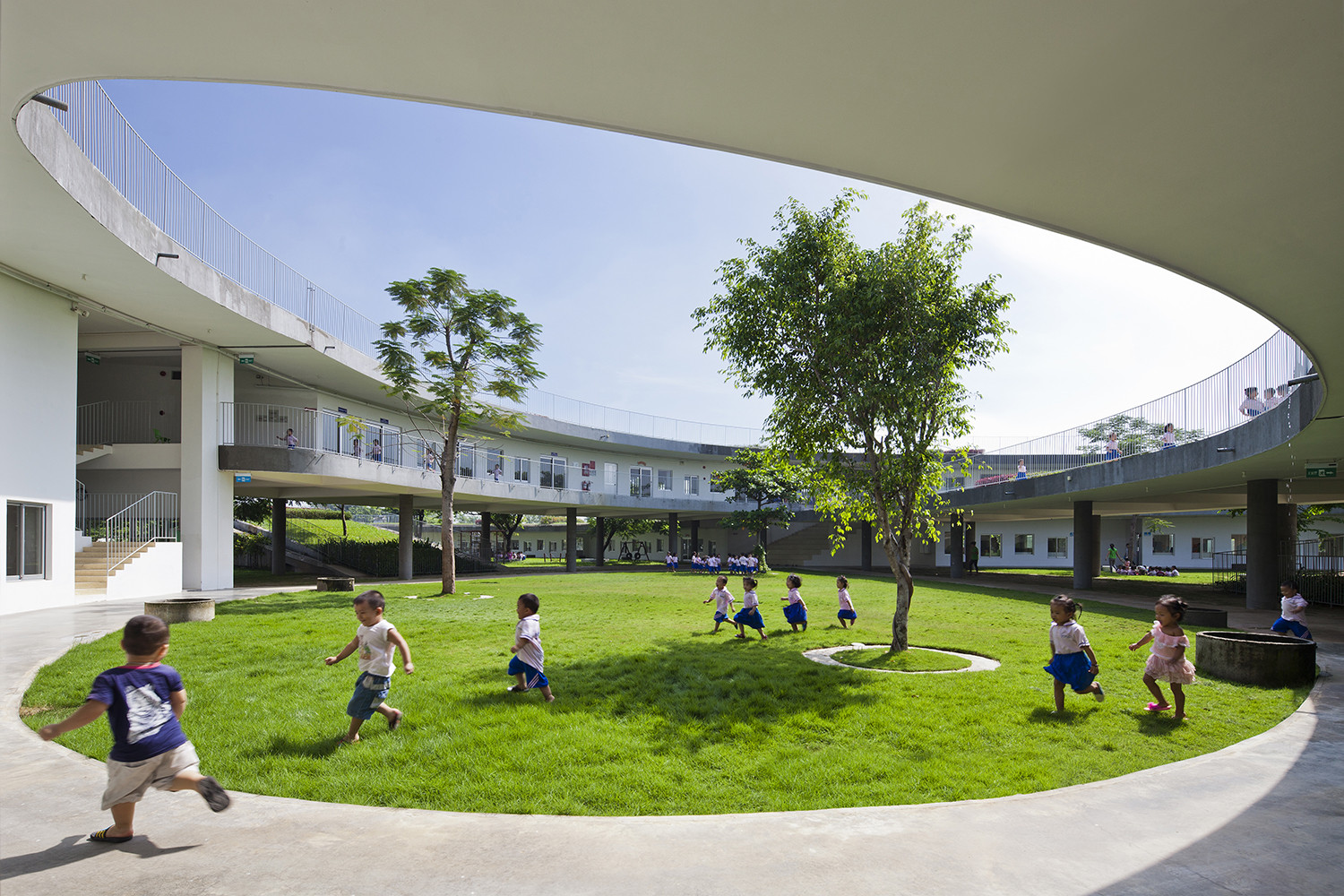 Rapid urbanization deprives Vietnamese children of green lands and playgrounds, thus relationship with nature.
- Arch Daily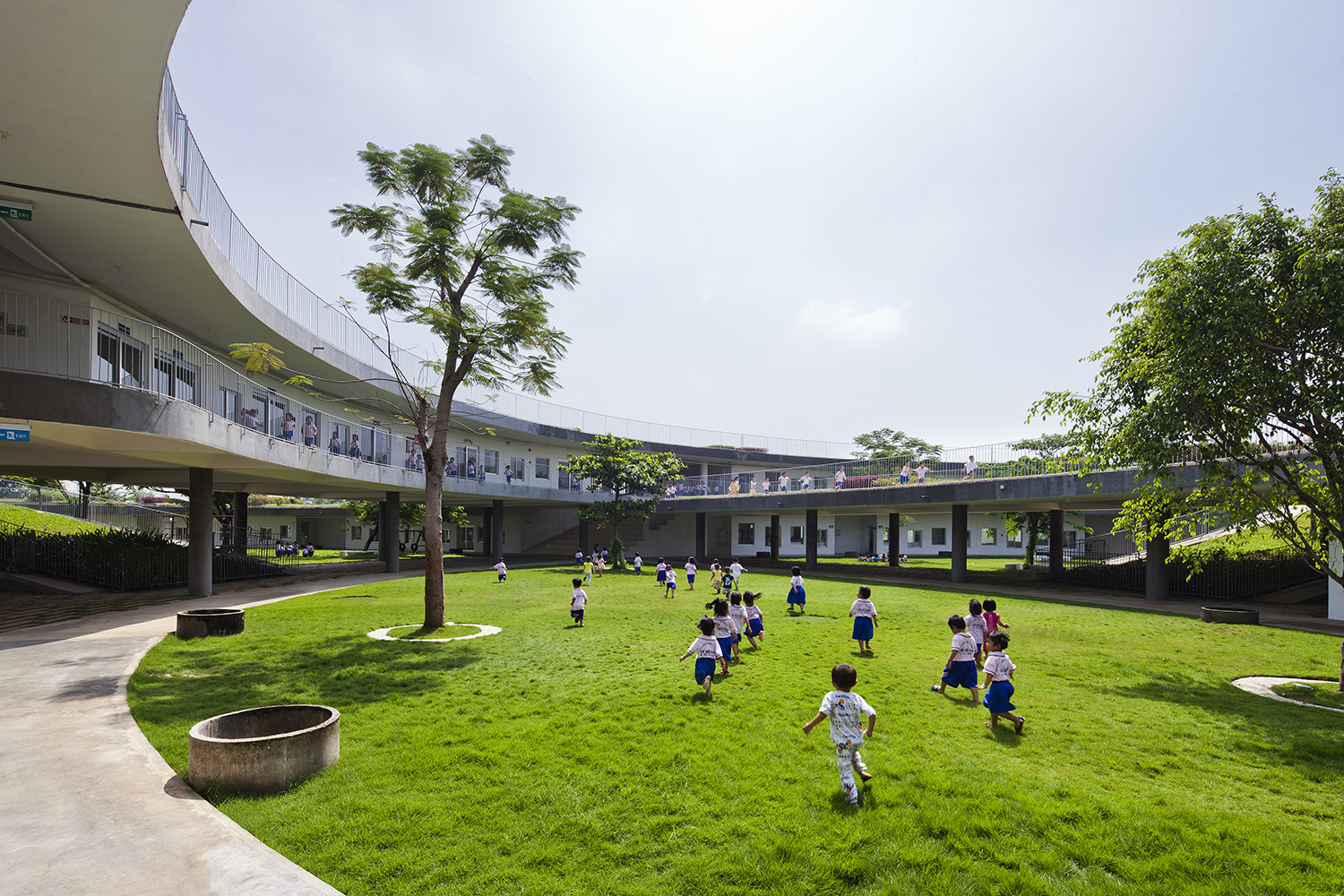 The US $1.9 million project won't just help to make young people more environmentally conscious, but will also teach them practical skills that they can use to transform their own communities. The school will also promote the development of sustainable habits in everyday life, creating ripples of change throughout Vietnam.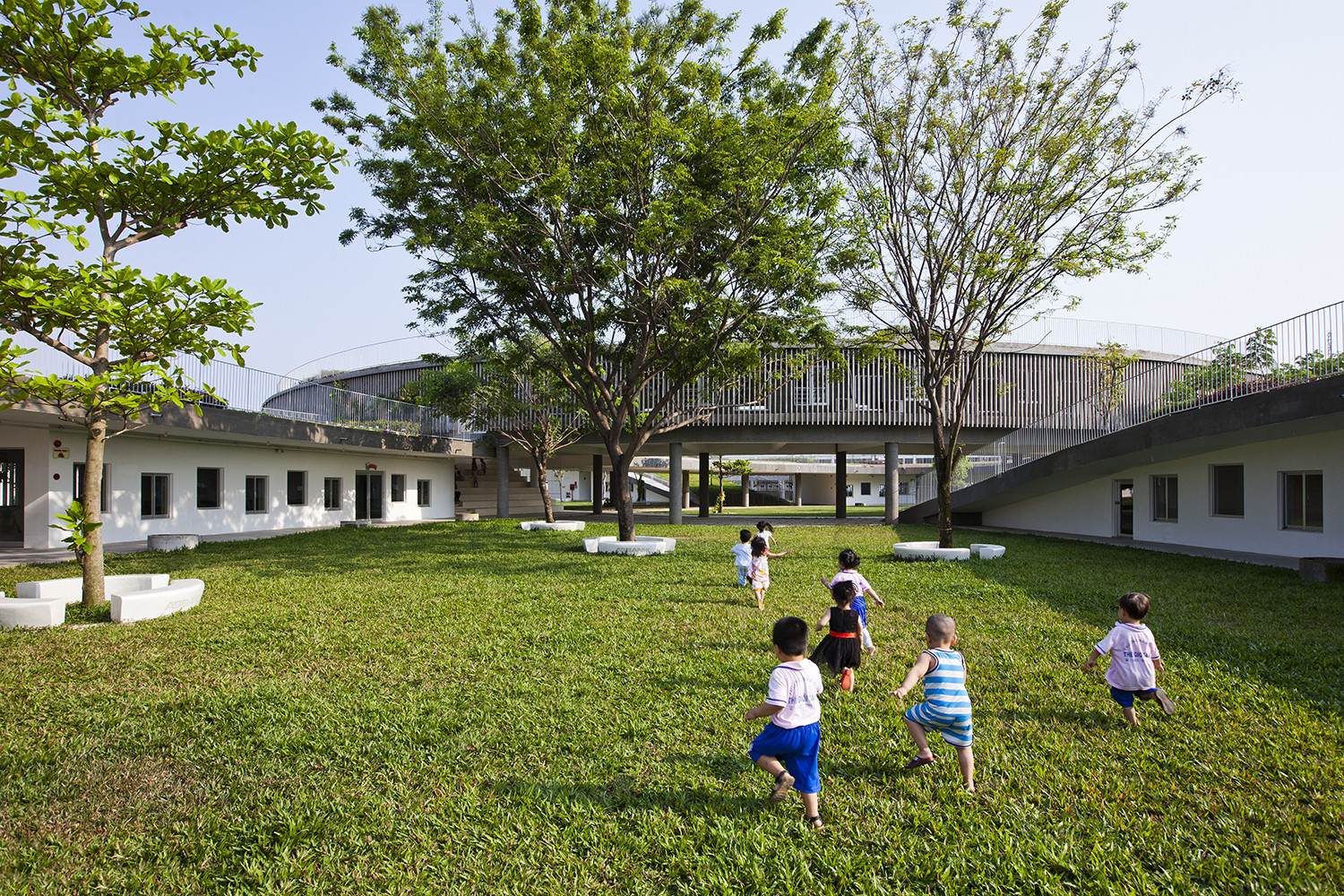 The pretzel-shaped building, which features a number of incredible sustainable design innovations, can hold up to 500 students on any given day. Many of the young Vietnamese attending the school are children of the employees at the neighbouring shoe factory.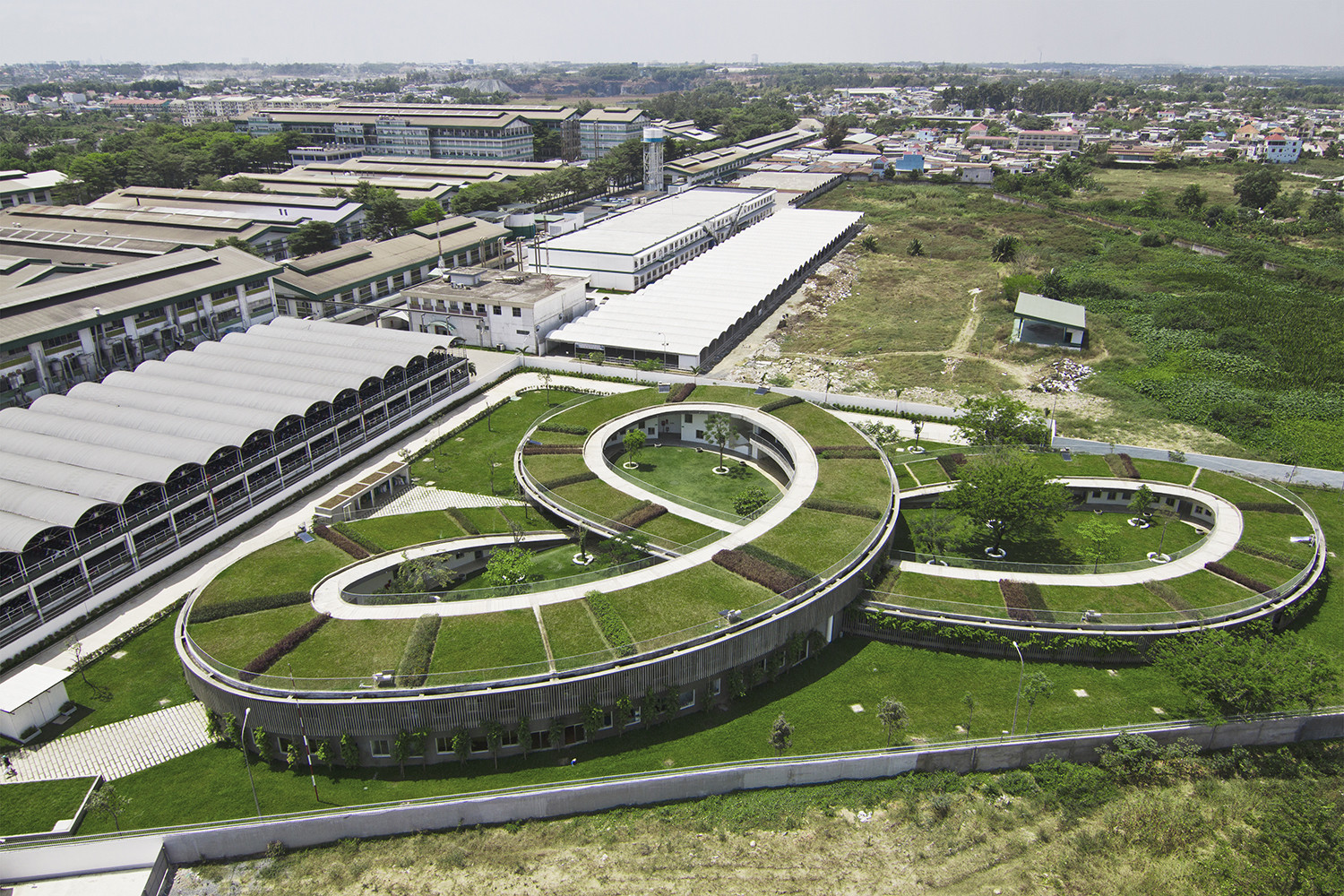 The entire roof of the kindergarten is a thriving vegetable garden. Students here can learn to grow their own food, develop healthy eating habits and have fun working together to create something beautiful. In addition, the garden provides excellent insulation for the school, just one of the innovative building features that can be observed.
This "rooftop classroom" sits above indoor classrooms where students study environmental issues such as renewable energy and saving water. It helps that the school puts into practice these ideas at every opportunity: solar panels help to power lights and heating recycled water, which is then used for watering the garden and grassy areas.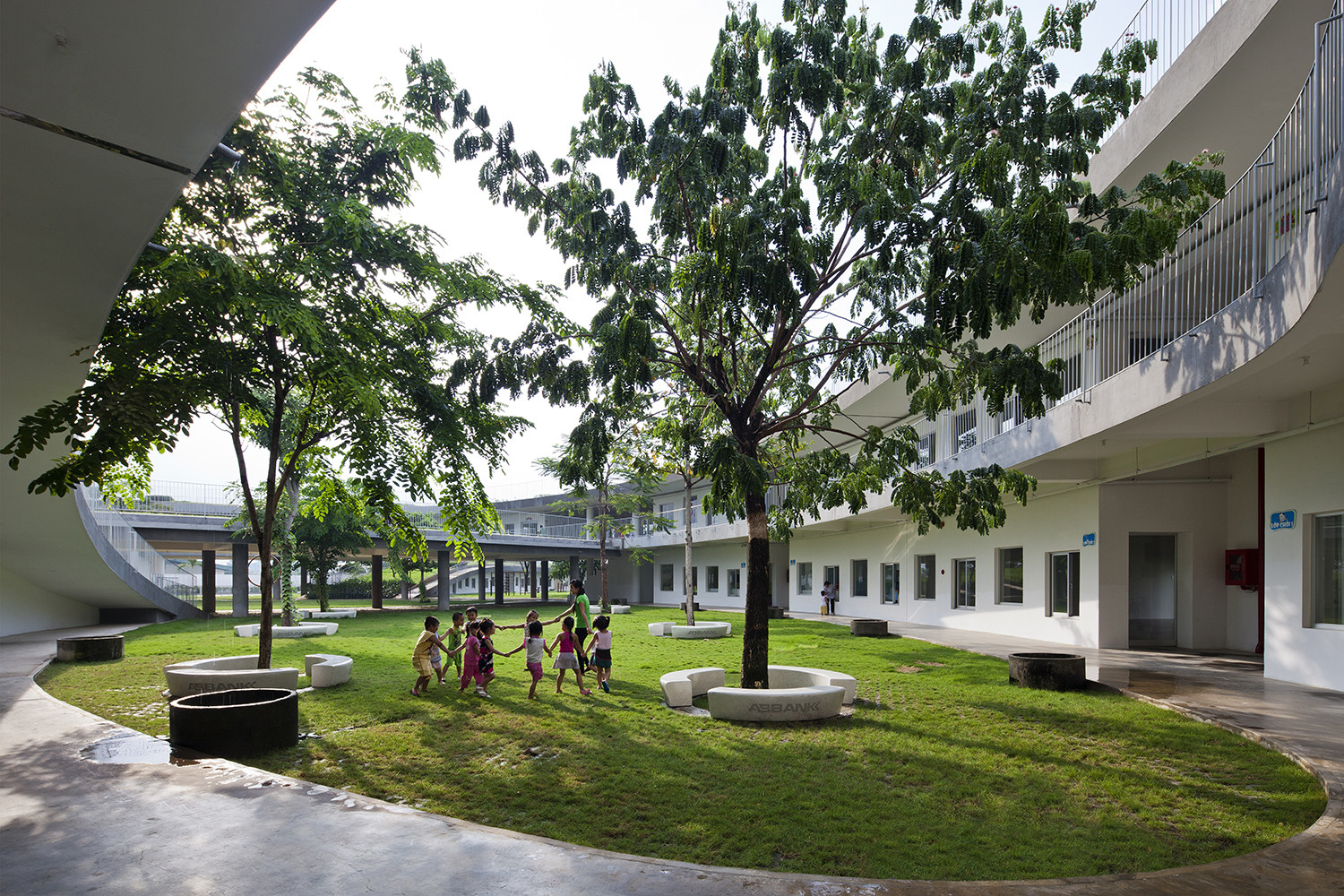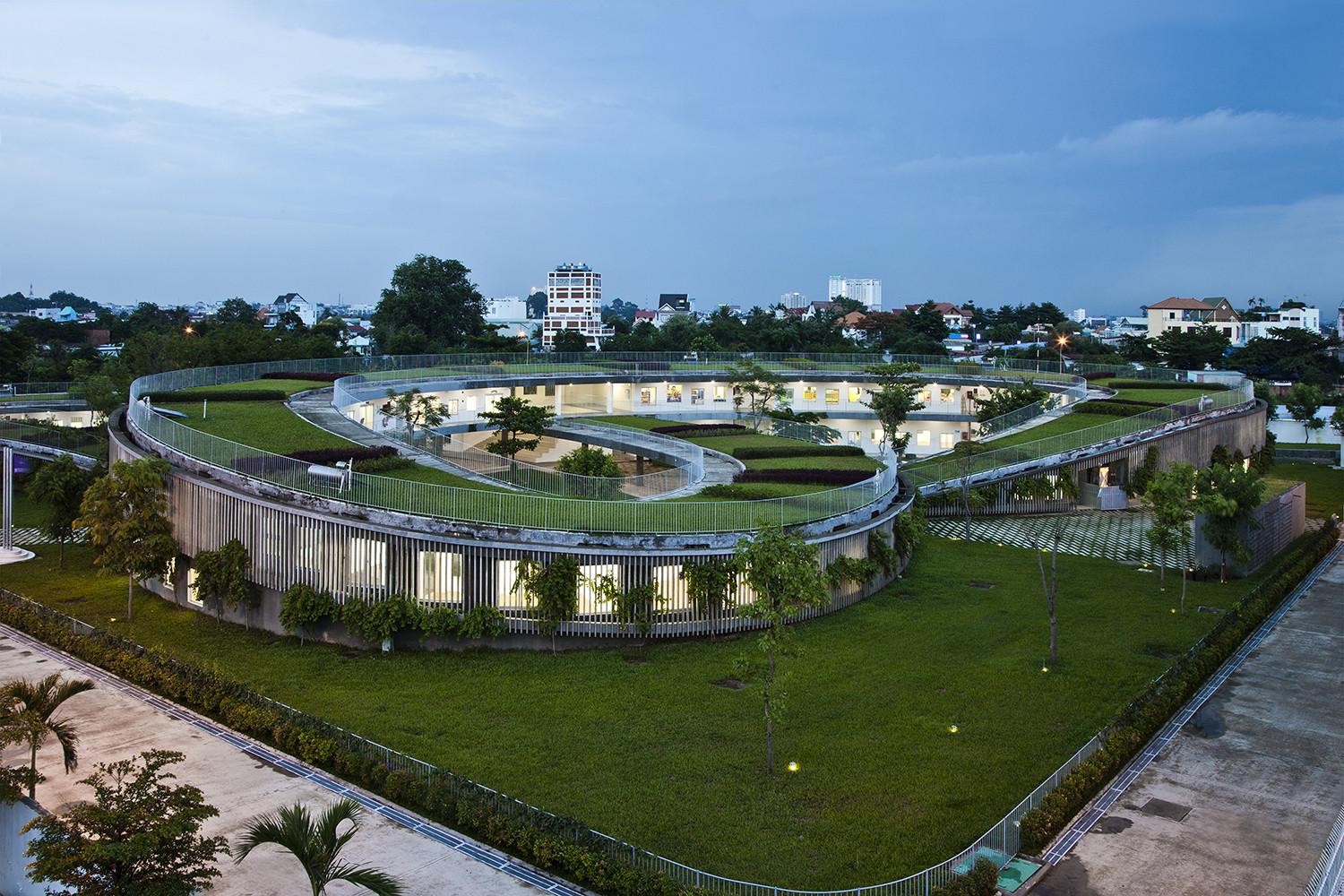 Despite being located in the tropics, this building has no air-conditioning system. Instead, the physical design of the building allows for air flow and shelter from the monsoon rains.
The children attending often come from poor families, so in addition to an education, the garden provides a healthy meal for students. In order to further reduce costs, local materials such as bricks and tiles have been used, promoting local industry. A number of low-tech construction methods have also been used, which further reduces the environmental impact of the school.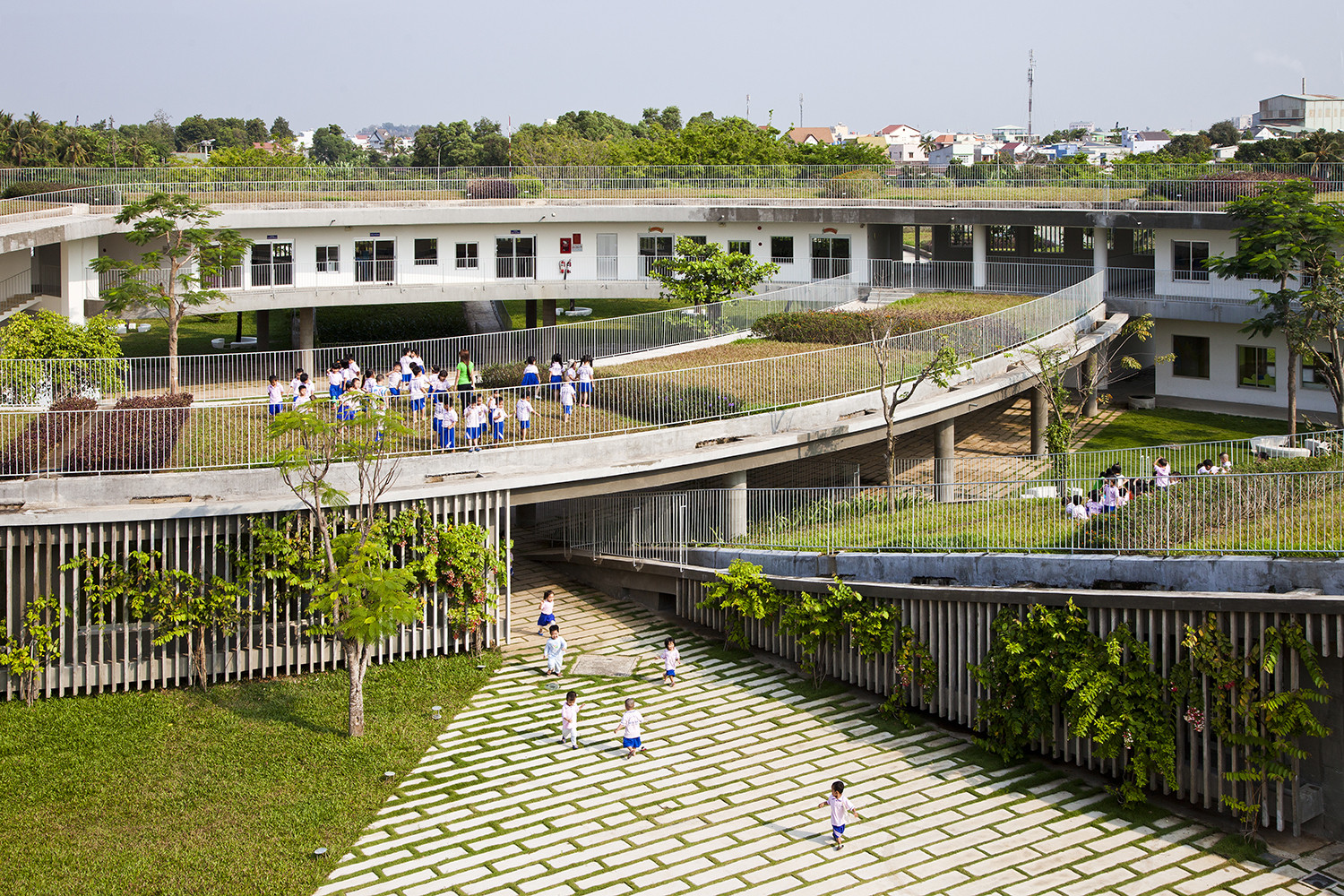 It's not all work and no play, either! The expanse of grass outside in the playground provides a safe place for students to socialise, exercise and generally just be kids.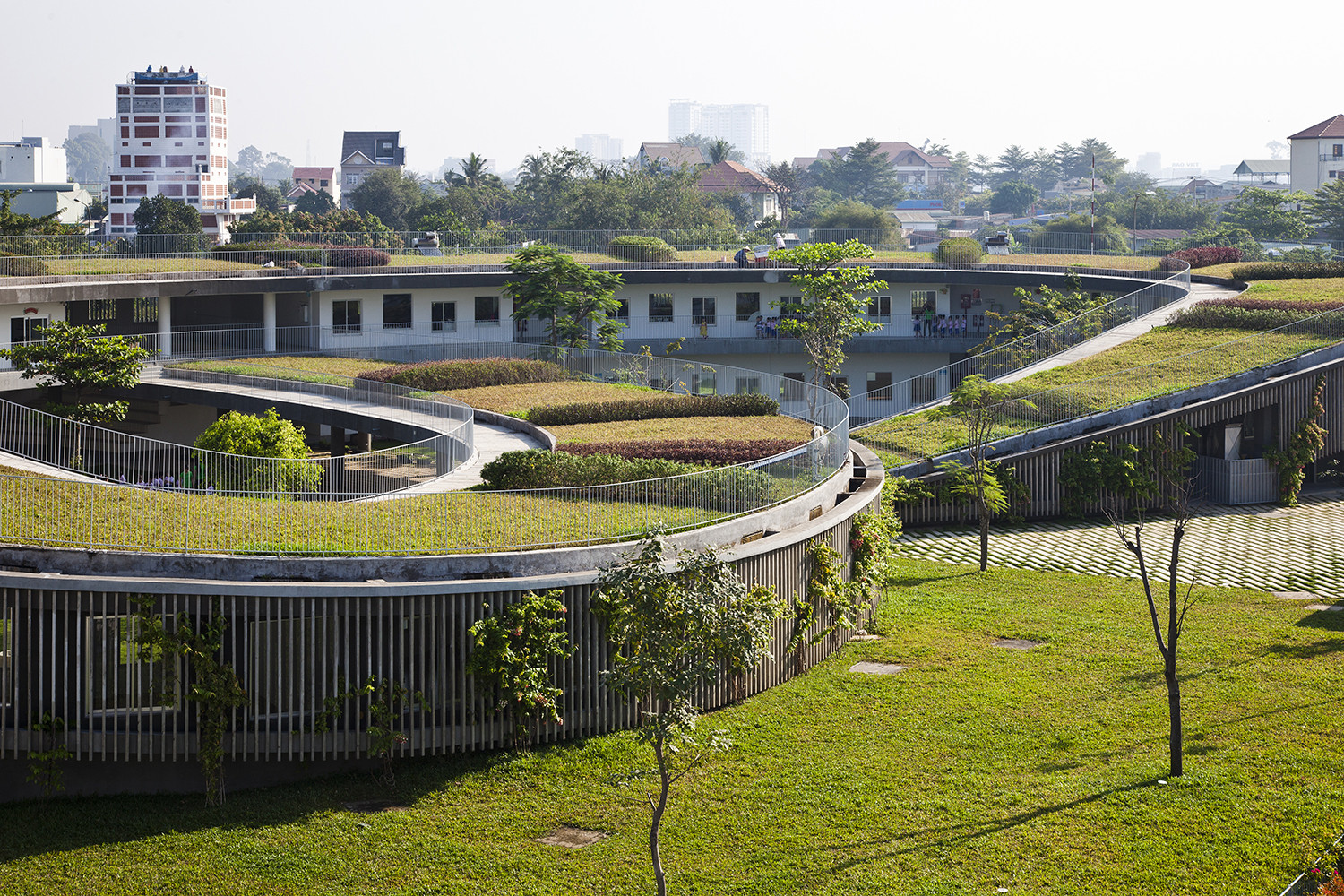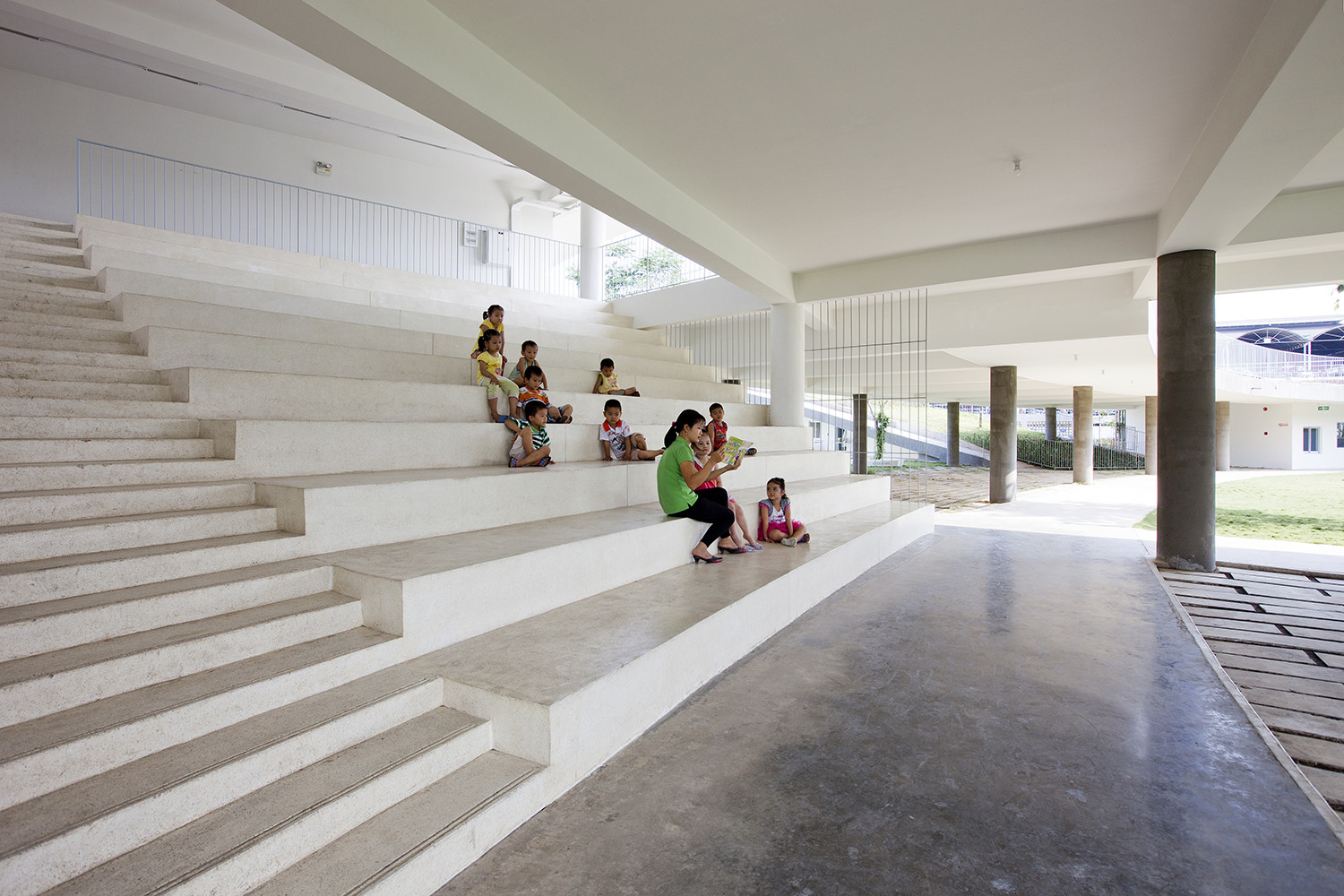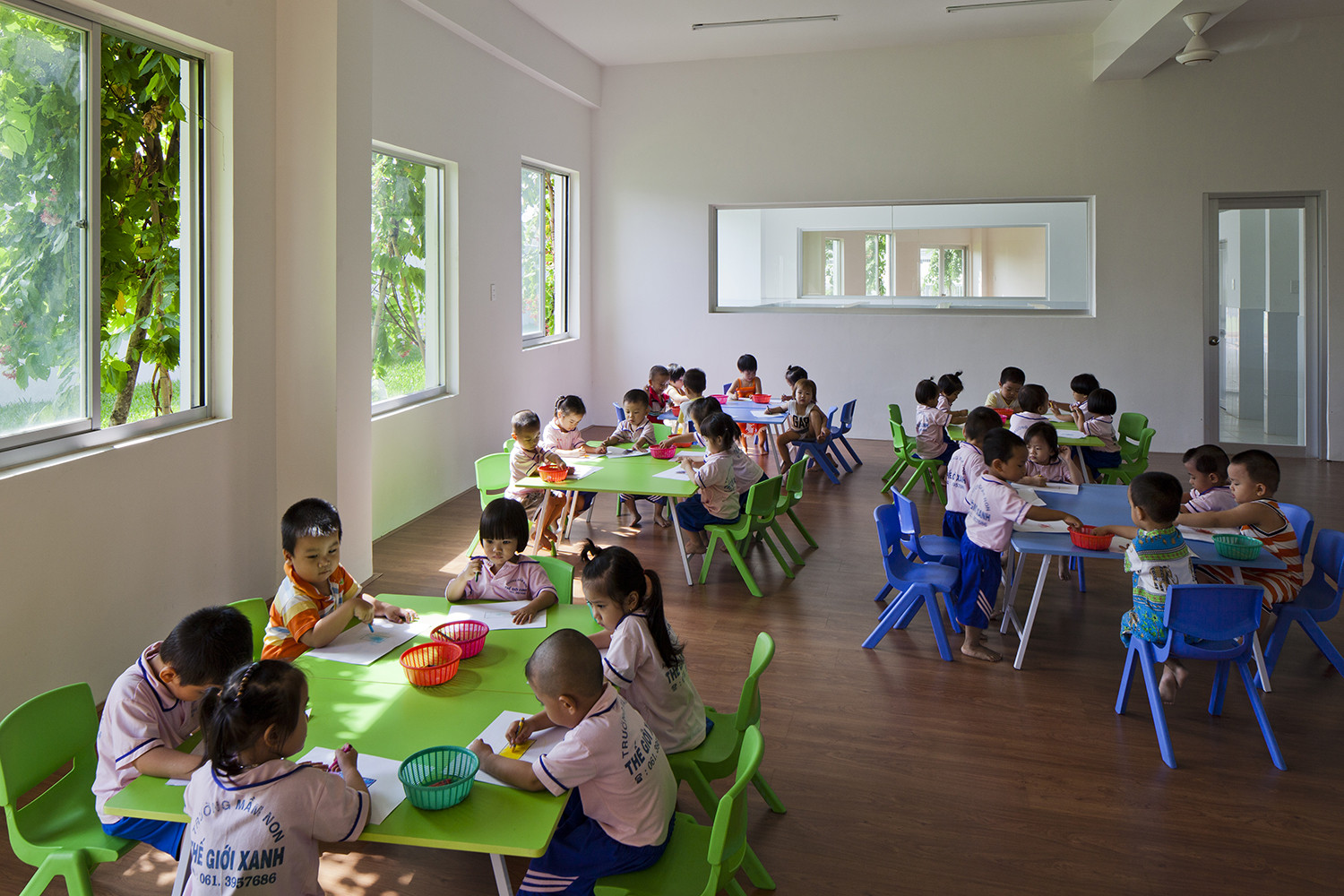 We're so excited (and quite jealous) to hear about schools such as these. Rosie Paijmans, member of the 1 Million Women community, has been promoting farming being taught in schools for years: "Teaching children to live sustainability through a hands-on approach that observes real world effects such as growing and maintaining an organic vegetable garden, means children are more likely to remember what they learned because it was concrete and personallymeaningful. Learning about sustainable ways of living early also acts as a way to normalise such practices so they become part of everyday living."
Read more about why teaching farming in schools is great for kids (and the planet).
Do you know a school doing great things for sustainability? Let us know in the comments below or send us an email!
READ THIS NEXT: Five permaculture principles to help you start your garden
Images: Hiroyuki Oki, Gremsy, Enviromental Strategies
1 Million Women is more than our name, it's our goal! We're building a movement of strong, inspirational women acting on climate change by leading low-carbon lives. To make sure that our message has an impact, we need more women adding their voice. We need to be louder. Joining us online means your voice and actions can be counted. We need you.
---