The Japanese say that a good Ramen is judged not by the noodles, but by the broth. There are so many kinds of Ramen broth – a clear soy base, tonkatsu (creamy pork broth), miso broth (fairly new to the Ramen culture) and more.The Vegan broth we'll be creating closely resembles the tonkatsu broth – no pork, but all the milky creaminess, thanks to soy milk.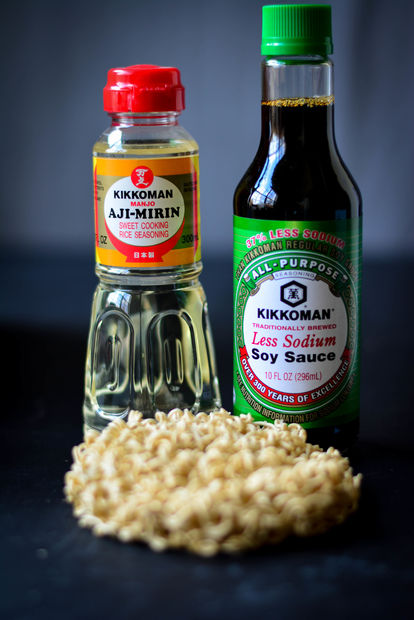 Ingredients (serves 2)
For Dashi Stock:
2 dried Shiitake mushrooms, sliced
2 'knots' of kombu (dried seaweed / kelp)
1 1/2 cups water, room temperature
Broth & Noodles:

2 tsp. garlic flavoured oil (substitute with sesame oil / vegetable oil)
2 inches of ginger, grated
4 cloves of garlic, grated
3 spring onions, chopped (white and green parts separated, sliced)
4 tsp. red chilli paste
3 tsp. white miso paste (check the ingredients if you're vegetarian, as this sometimes contains bonito which is a type of fish)
2 tbsp. mirin / sake
2 tbsp. sesame seeds, powdered
4 tsp. soy sauce (low-sodium)
2 cups soy milk
1 cup of your very own homemade Dashi stock
White pepper powder, to taste
1/4 tsp. salt
1/4 tsp. fried red chilli flakes
Garnish Options:
1/2 cup Fried Tofu (pressed and pan-fried)
1/2 cup sweet corn, cooked
1 cup bean sprouts, tossed in a pinch of fried red chilli flakes
3 spring onion (green), sliced
1 egg, soft boiled and cut in half
1/4 c fried garlic, crushed
2 tsp. fried onions
2 tsp. chilli oil
1 jalapeno, sliced
1/4 c onion, sliced
Step 1: Make the Dashi Stock
Soak Mushroom and Seaweed in water for half hour.
Transfer to a pan and simmer (do not boil!)
Strain and reserve the liquid. Discard the seaweed, but you may save the mushrooms as garnish for later.
Tip: If your Dashi stock smells like death, don't worry, it's supposed to! Like a super stinky cheese, it makes up for the smell with amazing flavour.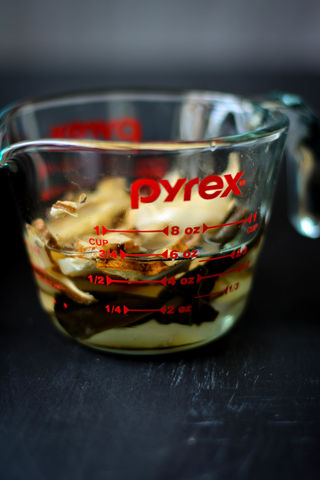 Step 2: Make the broth

Heat 2 tsp garlic oil in a medium pot over medium-high heat.
Sauté ginger, garlic and spring onion (white) for a few seconds.
Add chilli paste, miso, mirin, ground sesame seeds, soy sauce, soy milk and the prepared dashi stock. Season with salt, white pepper and fried red chilli flakes.
Once it begins to simmer (and most of the oil floats on top), remove from heat.
Step 3: Cook the noodles
While the stock is simmering, put a large pot of water (salted) to the boil.
Add two cakes of dried Ramen noodles and cook according to package instructions.
Drain and divide the cooked noodles between two large bowls.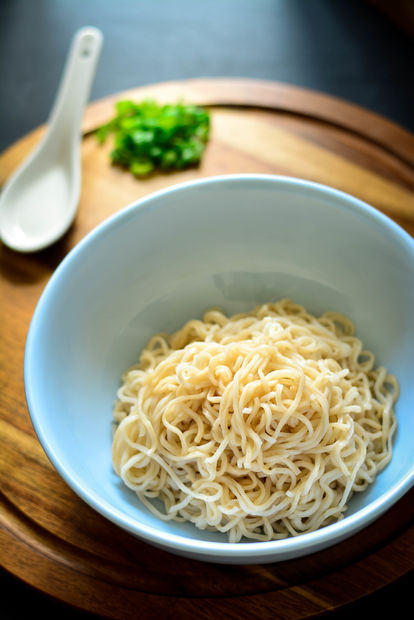 Step 4: Assemble
Divide the ramen broth between the two bowls.
Garnish with your choice of toppings and serve hot!
[recipe originally from Instructables)
Read this next: Top 9 uses for lemon peel
We're in a climate emergency and it's going to take all of us to get out of it. That's why 1 Million Women is building a global community of women committed to fighting climate change with our daily actions. To join the (free) movement just click the button below!
---