How long would you camp out to protest for your university to shift money away from polluting fossil fuels? For this bunch of students, as long as it takes.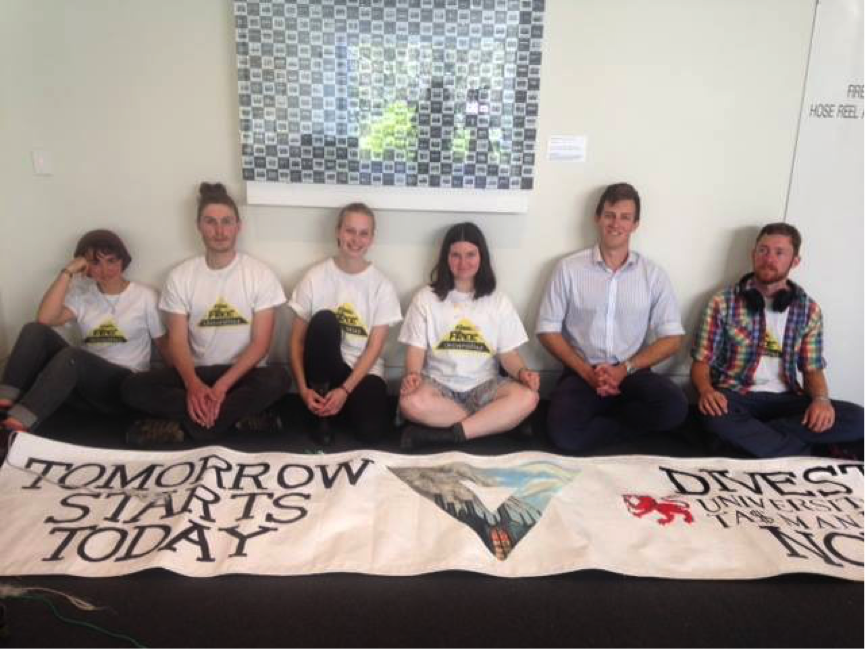 At this time of publication, seven University of Tasmania (UTAS) students are 40-plus hours into a sit-in protest outside the office of Vice-Chancellor, Peter Rathjen, to get decisive action on UTAS's divestment from fossil fuels. They are not planning to go anywhere anytime soon either and have literally set up tents to camp it out for the long haul.
The sit-in has vowed not to leave until UTAS agrees to divest.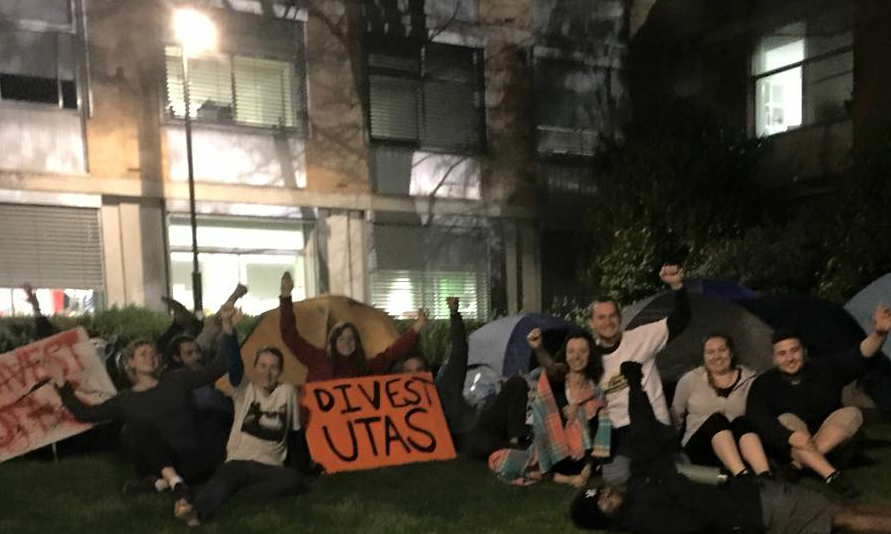 After months of initial negotiations with the investment council, the University administration refused to continue negotiations with the UTAS divestment group, Fossil Free UTAS. The University continues to invest $30 million in fossil fuel industries, making it one of the largest investors in Tasmania and it's not sitting well with this group of students.
With the 2015 Paris Summit around the corner, there is a growing urgency to drastically reduce fossil fuel use in Australia and all around the globe. In a bid to show support for serious climate action before the summit this December, Fossil Free UTAS has gone to serious lengths to encourage UTAS's divestment. (No idea what Paris 2015 is all about? Here's a little crash course in the form of an infographic.)
At 1 pm on Wednesday, a crowd of students gathered in a rally to show support for the 7 students sitting outside a meeting of the investment council.
Pledges of support have been coming in from within UTAS and other Australian universities over the last 2 days.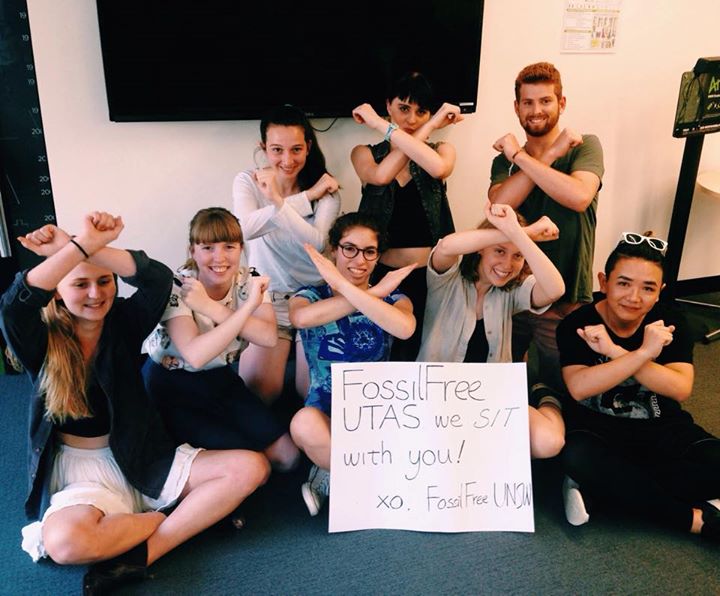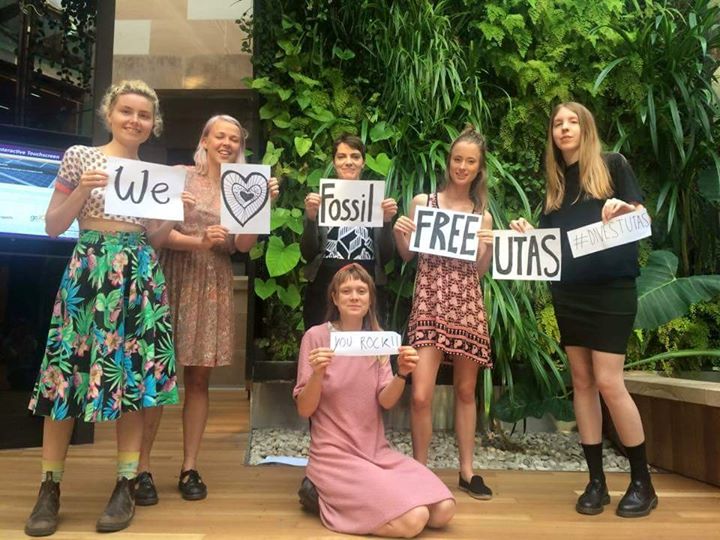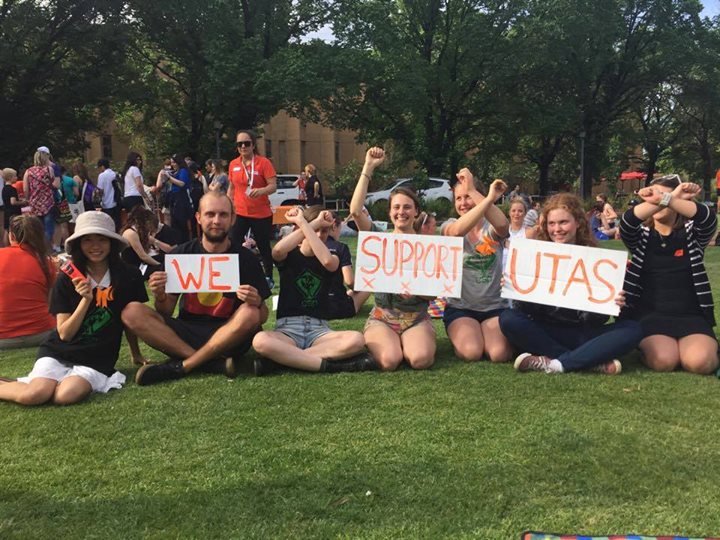 1 Million Women is more than our name, it's our goal! We're building a movement of strong, inspirational women acting on climate change by leading low-carbon lives. To make sure that our message has an impact, we need more women adding their voice. We need to be louder. Joining us online means your voice and actions can be counted. We need you.
---