Things that are great about this soup:
You can add almost anything you have in the fridge. My recommendations are baby squash, red capsicum, eggplant, pear and spinach, although you can have a go at your own combinations. Keep to the root vegetable family as the base, with fleshy vegetables like zucchini and squash for texture and onions for flavour. When in doubt, keep to seasonal, fresh and local produce. You can even ask at your local greengrocer for any "ugly vegetables" and you might just score a sweet discount!

It's virtually waste-free. Because you're blending everything up anyway, add in the carrot tops or use the scraps to make your own vegetable stock. Plus you can use potato peelings to make these amazing potato peel chips.
It's everyone-friendly. Vegan, gluten-free, no added sugar or salt and clean-eating friendly, this soup is likely to please everyone.

Steph's Pumpkin-and-whatever soup
Ingredients:

1/2kg butternut pumpkin chopped into 5cm chunks
1 medium sweet potato, peeled and chopped into 2cm chunks
1 large brown onion, diced
2 large stalks celery, diced
1 zucchini chopped into 2cm chunks
1 red apple chopped into 2cm chunks
1 carrot diced
3 cloves garlic minced (or 3 teaspoons)
olive oil
1 1/2 cups vegetable stock
1/2 - 1 tsp cayenne pepper or chilli powder (depending on how spicy you like it)
1 tsp cinnamon
1/2 tsp paprika

What to do:
Preheat the oven to 180 degrees Celsius
Coat the pumpkin in a thin layer of olive oil and place on a baking tray. Cook for 20-30 mins or until golden
Steam the apple and sweet potato (stovetop or microwave) until soft
Heat a little olive oil in a large saucepan and fry the onion, carrot and garlic until the onion is soft and golden.
Add the stock and bring to the boil
Add the spices and vegetables, including the roasted pumpkin and steamed potato, and turn the heat down. Simmer over this lower heat for about 30 minutes. The mixture should be cloudy and thick, but there will still be plenty of chunks.
To get the soup to desired consistency you can continue simmering for another 30 mins and then use a potato masher or whisk, otherwise blend using a stick blender (this is the method I use) or in batches in a countertop blender. Don't be afraid to let the soup be a little chunky!
Serve by itself, with crunchy bread or with chunks of feta.
Makes 6-8 servings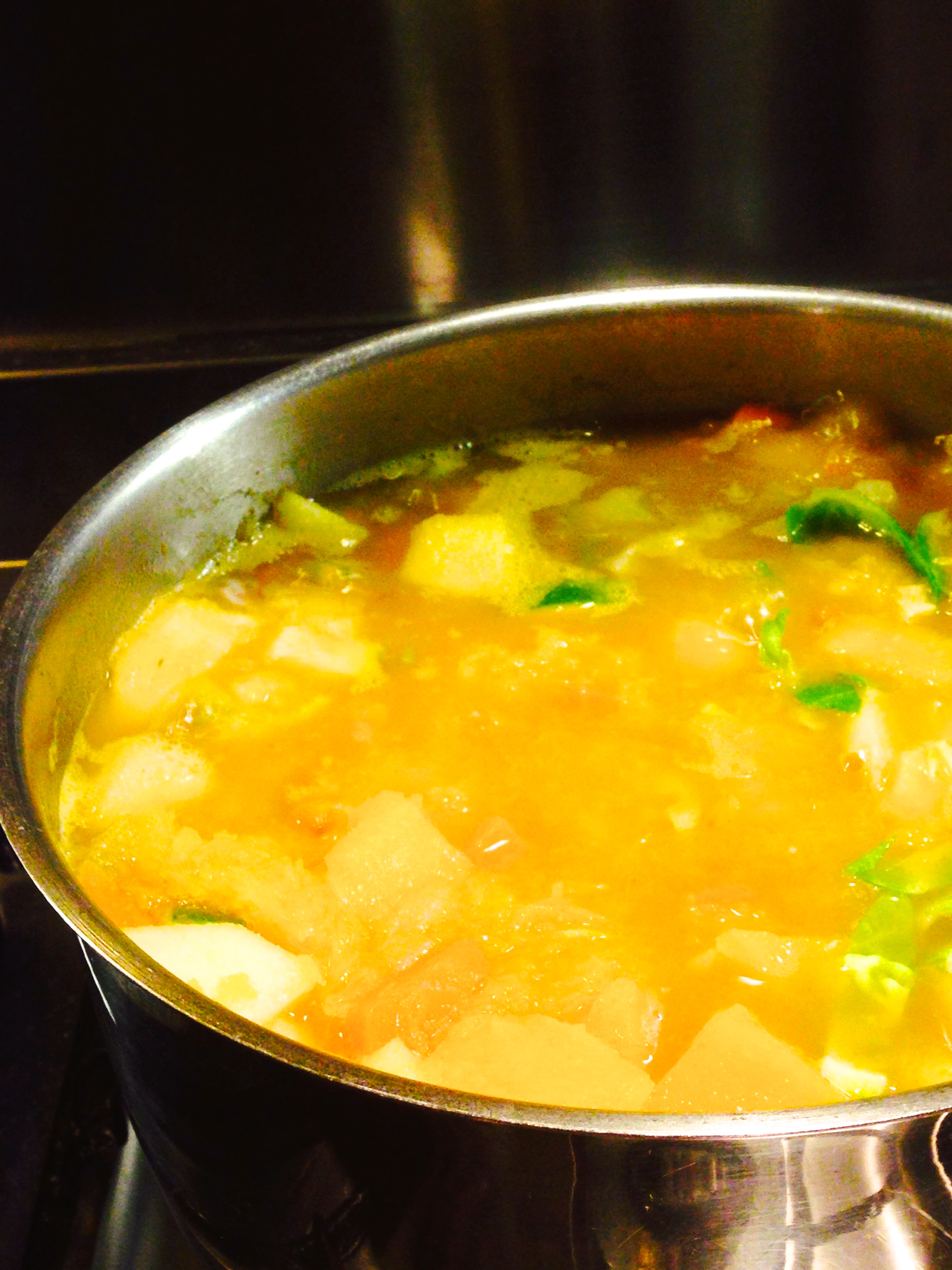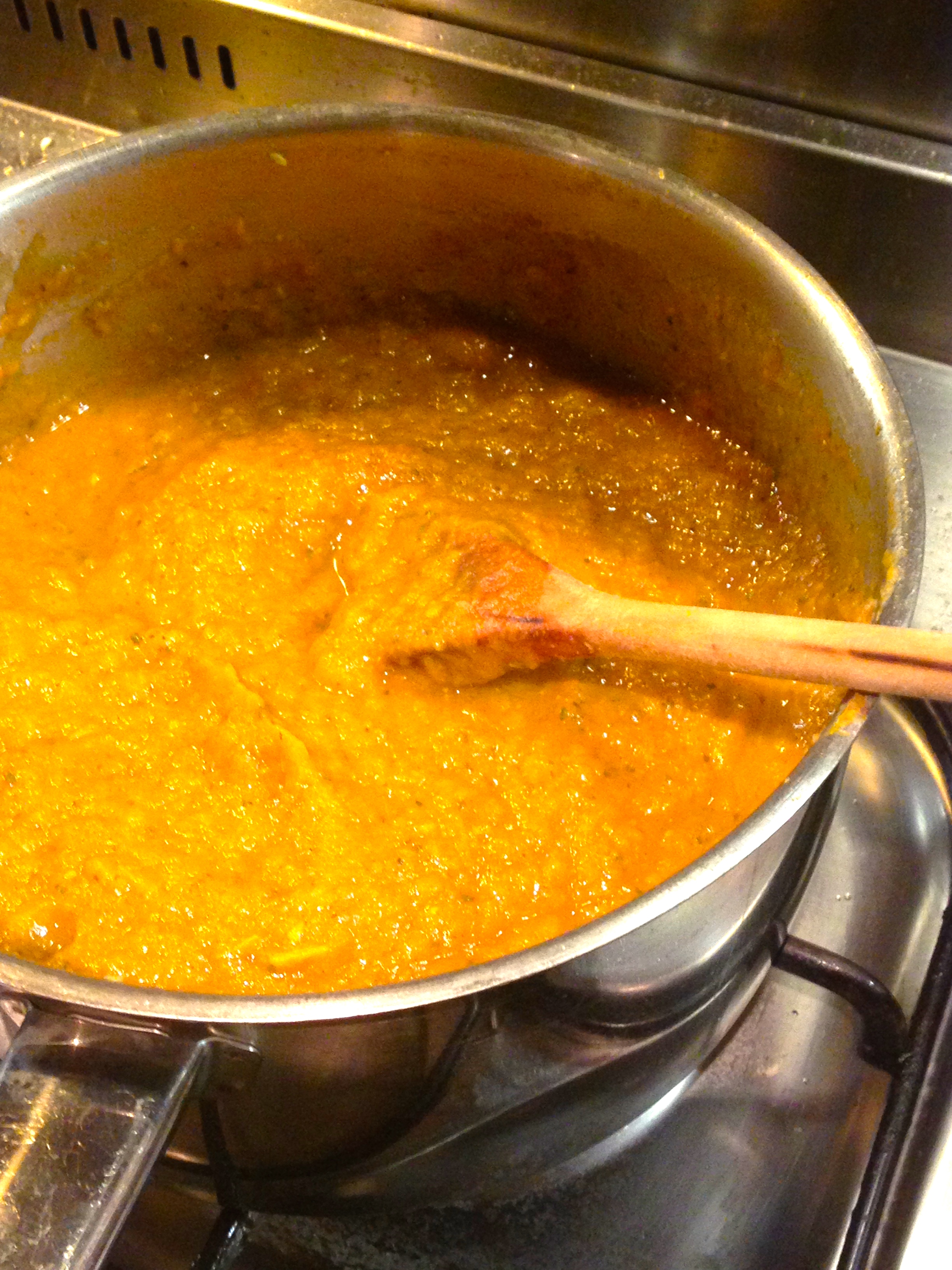 What you can do
Buy local, fresh and in-season when you shop for fruit and veg
When you buy fruit and veg do the following: choose locally produced, in-season and fresh rather than frozen, don't use plastic bags and avoid any overpackaged items. Do this for a month then try to keep going.
1,204
Tonnes of CO2
savings pledged
---