Last month we posted about a sustainable tent designed by Abeer Seikaly. The tents store rainwater, solar power, can be easily transported, and come at a time when the world is facing the biggest refugee crisis since WWII.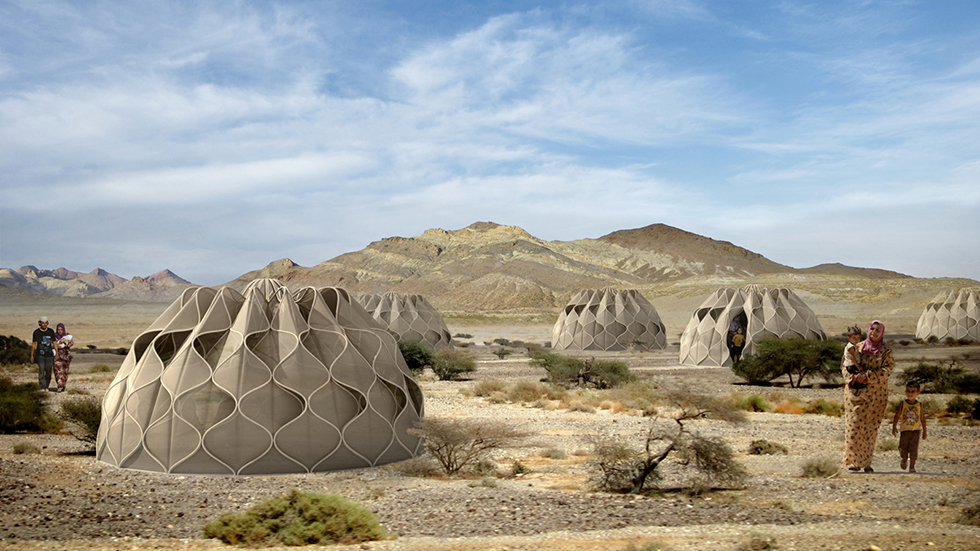 The positive response we received from the 1 Million Women community and all of the people you shared it with was huge! We had tweets, messages and comments asking how people could help fund the project, if they were available for purchase, and if they could be sent to displaced populations all around the world!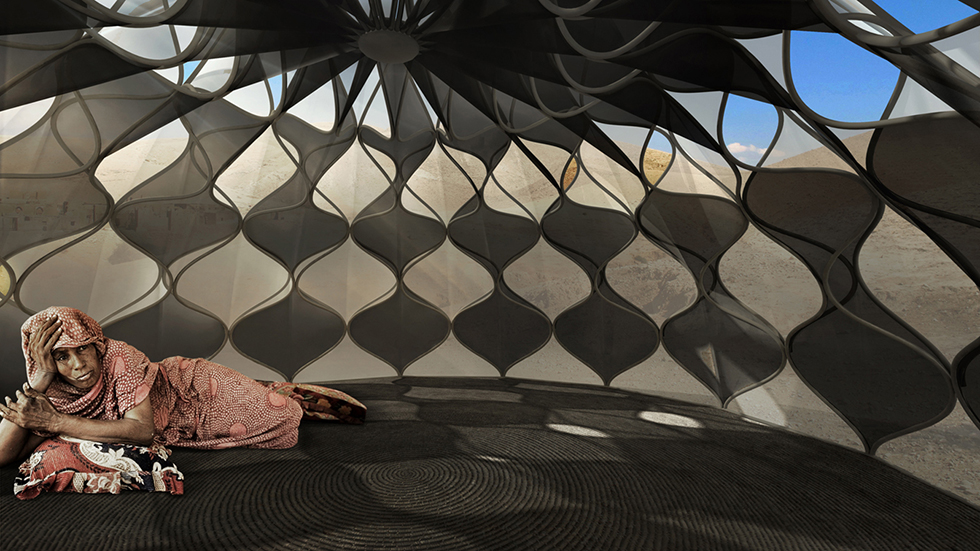 We have since been in contact with the designer of the tent, Abeer Seikaly and she sends us this message,
"The tent is currently being developed. We are at prototype stage. It's a challenging process that involves a multidisciplinary approach and various fields of knowledge and collaborators. The objective is to help rebuild social interaction and spaces to create an environment that would serve and express people's needs as well as help them reshape their experiences. Improving wellbeing through collaborating with a conscious community is necessary for us to co create the tools and methods needed to transform the current building culture. Furthermore, we live in very critical times where it's "our" responsibility to respond to the planetary changes unfolding. I am committed to affect those changes using technical innovations that could potentially weave with our natural, built and social environments. Once the prototype is ready, we will be at a stage to invite partners, funders and other collaborators to the process. Warmly,
Abeer Seikaly"
READ THIS NEXT: Forget oil and politics, Syria's war has a lot to do with climate change
We can only hope to see more inspiring women like Abeer continue to change the world with their community-minded thinking. If there is a smart, courageous woman you think we should know about then let us know in the comments section below!
1Million Women is more than our name, it's our goal! We're building a movement of strong, inspirational women acting on climate change by leading low-carbon lives. To make sure that our message has an impact, we need more women adding their voice. We need to be louder. Joining us online means your voice and actions can be counted. We need you.
---