We consume a lot during the festive season.
In Australia, those over 14 years old will spend an average of $2,500 each in the six weeks leading up to Christmas. In fact, Aussies are prone to overconsumption with one of the highest spending trends in the world when it comes to the festive season: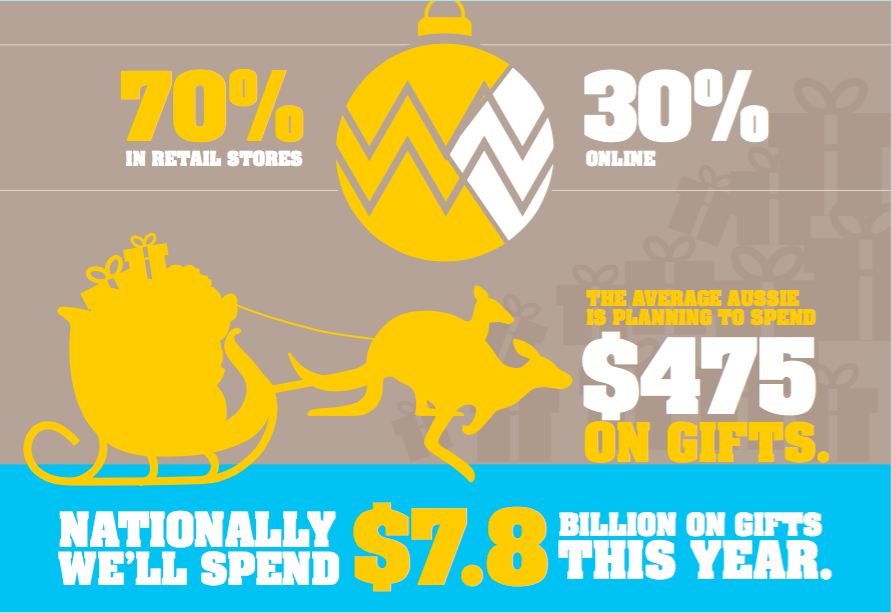 [Image: CBA]
Outside of Australia, alcohol consumption increases by 40% in the United Kingdom. In fact, 14% of people say that they drink more than they intend to during the December holiday period!
In North America, around 40 million Christmas trees are cut down. Americans tend to draw out the festive season, with Christmas shopping starting as early as September! From Thanksgiving to Black Friday, a quarter of all personal spending takes place for Americans.
Here are some other festive season stats to get you thinking: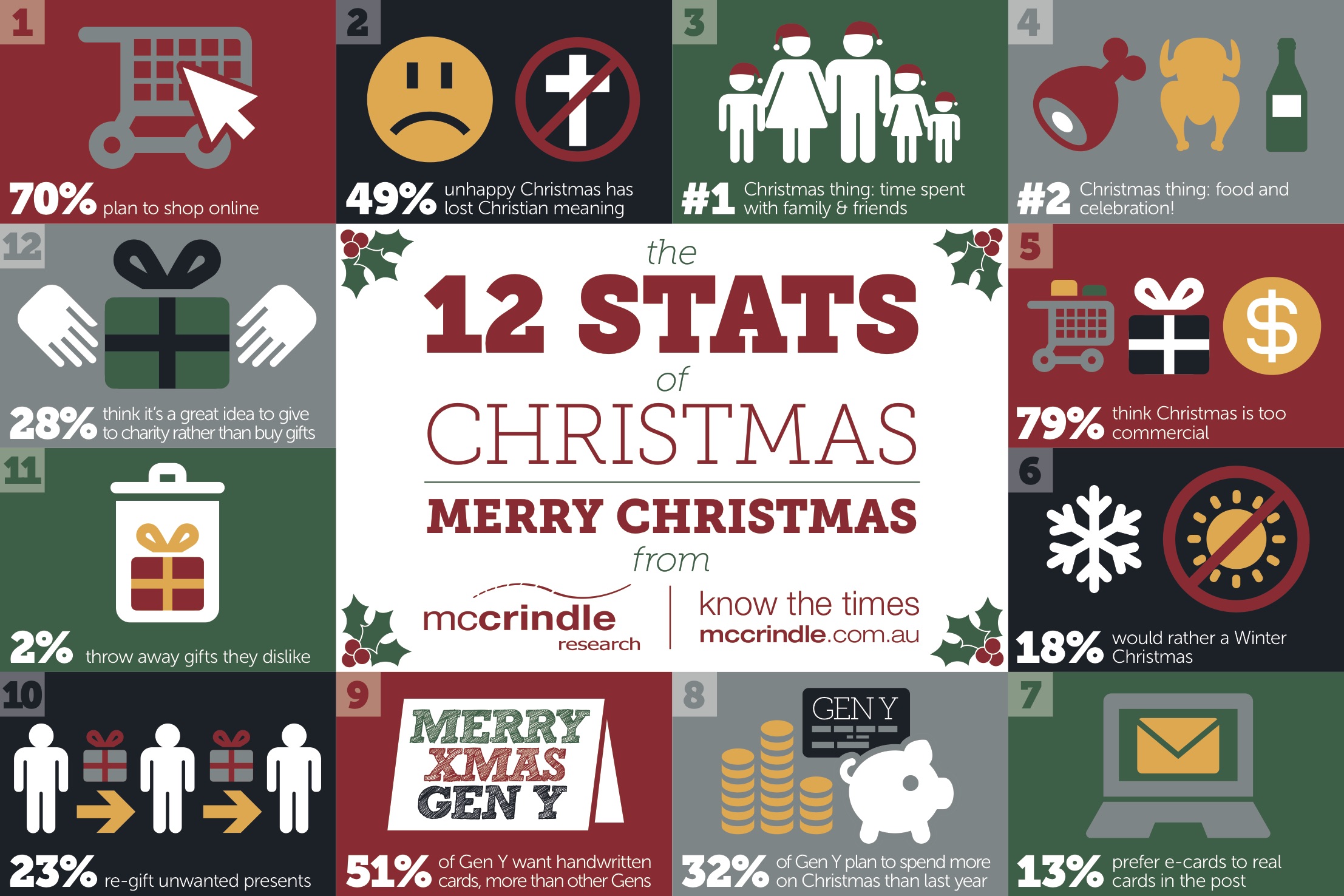 Why we do it
So, does this all make us happier? Well, not exactly…
According to psychotherapist Rosemary Randall, "research shows that current levels of consumption do not make people much happier than they were in the 1950s."
The reasons that we continue to buy and spend at increasing rates, she says, is the result of people being "caught in cultural and economic systems that make it important to consume."
Our spending habits are linked to our desire to belong (think about being the only kid in the playground without the latest toy or gadget), pressure from advertising, expectations from others ("But I NEED it, Mum!") and a whole range of other things.


The problem of overconsumption
What, you might be asking, is wrong with all this? After all, this is the way that we've done things for years!
Sadly, the rates of consumerism, especially around the festive season, tend to have a negative impact on our wallets, relationships, health and environment.
Check out these shocking photos that reveal the impact our love of consumerism has on the planet


How can we break the cycle of excessive consumerism?
Making a change in your way of thinking isn't going to happen overnight: it's a process that will require you to reconsider a number of areas in your life and will likely take a while to become part of your normal habits.
Check out our guide to avoiding overconsumption in our everyday lives to get started on a more mindful way of living and consuming.
Here are five things that you can do to consume more mindfully this festive season:
Let others know what your expectations are. Do you want presents from everyone that you know, or do you just want something special from your family or partner? Don't be afraid to tell those around you that you'd prefer a gift card or donation to charity (or nothing at all!) this festive season. If you explain why, they're more likely to respect your decision.


Make time, not rubbish.
Instead of rushing around buying up boxes of chocolates and generic gifts for colleagues, neighbours and others in your social circle, consider giving the present of your presence (sorry for the awful pun). Making time to catch up with someone over coffee or a glass of bubbly is guaranteed to be a moment that they remember and appreciate long after the wrapping paper has been cleared away.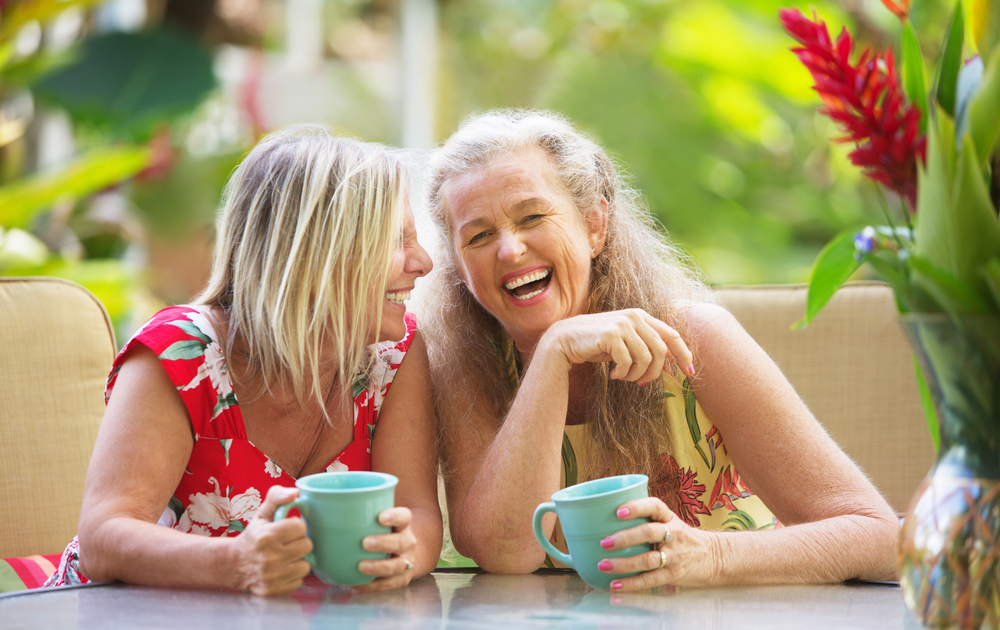 [Image: Shutterstock]
Give mindfully. Is there something that the person you are giving a present to really wants or needs? For those about to embark on an overseas trip, some local currency from their intended destination (easily obtained from an exchange office) can be a thoughtful and enormously practical gift. Have a family member who is a history buff? Tickets to a museum exhibition lets them know that you want them to go out and enjoy themselves!

Create a new tradition. In my family, the adults decided a few years ago that while children would continue to get little goodies from most relatives, those over 16 would have a Secret Santa, meaning that each member would only be required to purchase one gift instead of ten. This is a great way to cut down on the financial burden of the giving season, which can be crippling for some during this time.
Give moments, not things. When it comes to the special people in your life, by all means give them that piece of jewellery they've been thinking about all year, or that book they've been unable to track down. But if they don't really need or want a "thing", why not invest in something that they'll really appreciate? Think a romantic dinner, a weekend getaway, or a voucher to dance classes… what experience would remind them how much you love them?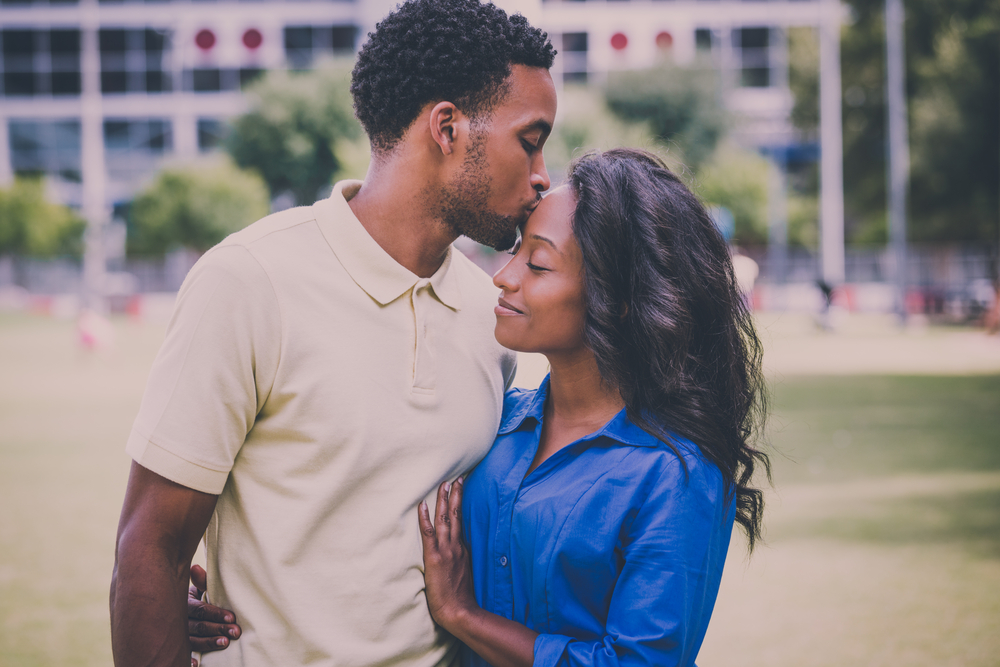 We're in a climate emergency and it's going to take all of us to get out of it. That's why 1 Million Women is building a global community of women committed to fighting climate change with our daily actions. To join the (free) movement just click the button below!
---