Author's of 'The Produce Companion' Meredith Kirton and Mandy Sinclair give us a few wonderful tips for growing, harvesting and preserving Cherries.
GROWING
Cherries need a chilly winter to go into proper dormancy, after which they can burst into blossom and new growth and produce plenty of fruit. Their spring blossoms are among the prettiest of all fruit tree flowers. They hang down daintily on their long cherry stems, lasting a few weeks. Depending on the variety and climate, cherries fruit from mid-spring to late summer. Luckily for gardeners, cherry trees keep on giving in the garden as in autumn they have a lovely foliage display, and their wonderfully gnarled branching is shown off in winter when the trees are bare. Grow cherries in a position that is sunny but with some protection from hot summer winds.
They like well-drained, slightly acidic soil and deep summer soakings, though too much rain in spring can cause the fruit to split. Feed annually with complete plant food, and prune in winter to an open vase shape and manageable harvest height, removing any diseased wood at the same time. Cherries mostly need another variety planted nearby for pollination, although some such as stella, sunburst and starkrimson are self-fertile. They should start to crop after about 3 years, and be in full production after 6 years, lasting for the next 3 or 4 decades. Birds love cherries, so always net your trees as the fruit starts to ripen or you might miss out on a worthwhile harvest. Pear and cherry slug can be a problem.
HARVESTING
Cherries are best picked when they are uniform in colour and have shiny skin. Simply pinch them off holding the stalk between your thumb and forefinger using a twisting action. Be careful not to remove the bud that the cherry came from, as next year's crop will come from the same buds. Place your picked cherries in a shallow bucket, being careful not to bruise them.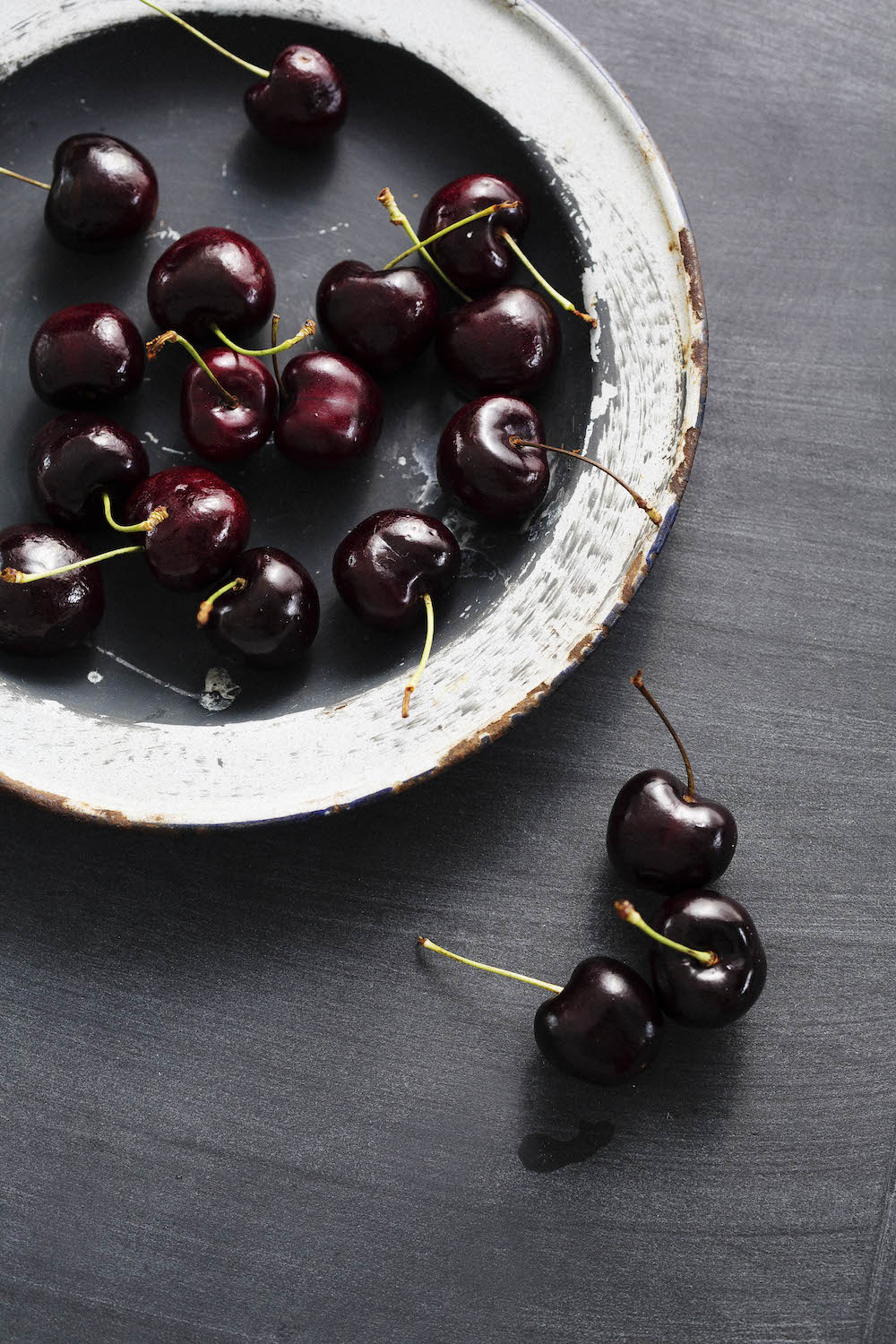 STORING
Cherries with their stalk attached can be placed in a plastic bag, or loosely packed in a container, and stored in the refrigerator for up to 1 week.
To freeze cherries, stone them using a cherry or olive stoner and pack them into zip-lock bags, or place in an airtight container and cover in a sugar syrup made with 1 part sugar to 2 parts water, and store in the freezer for up to 12 months. Cherries can also be stewed, made into syrups and jams, glacéd and crystallised. Making glacé cherries is an interesting process that basically involves replacing the water inside a cherry with sugar via daily dousings of syrup, which gets increasingly more sugary over the course of a fortnight.
To make glacé cherries, stone 500 g (1 lb 2 oz) of cherries using a cherry or olive stoner. Place them in a bowl and cover with 600 ml (20 fl oz) of boiling water and leave to soak until just soft. Drain, reserving the water, and transfer the cherries to a medium-sized bowl or dish. Pour 425 ml (14 fl oz) of the soaking water into a saucepan and add 250 g (9 oz) of caster (superfine) sugar. Heat gently, stirring until the sugar dissolves, then pour on top of the cherries. Cover and leave to steep overnight. The next day, strain the syrup into a saucepan and add another 70 g (2 ½ oz) of caster sugar. Heat gently, stirring, until the sugar dissolves, and return to the cherries. Repeat for another 6 days, adding extra sugar to the syrup daily. After this, add 85 g (3 oz) of caster sugar to the syrup and leave the cherries to steep for 2 days. Repeat, but this time leave to steep for 4 days. The cherries should now be ready to place on a wire rack to dry. Store them in a sterilised jar in a cool, dark place for up to 12 months
This is an edited extract from The Produce Companion by Meredith Kirton and Mandy Sinclair published by Hardie Grant RRP $39.95 available in stores nationally and on cooked.com.au
READ THIS NEXT: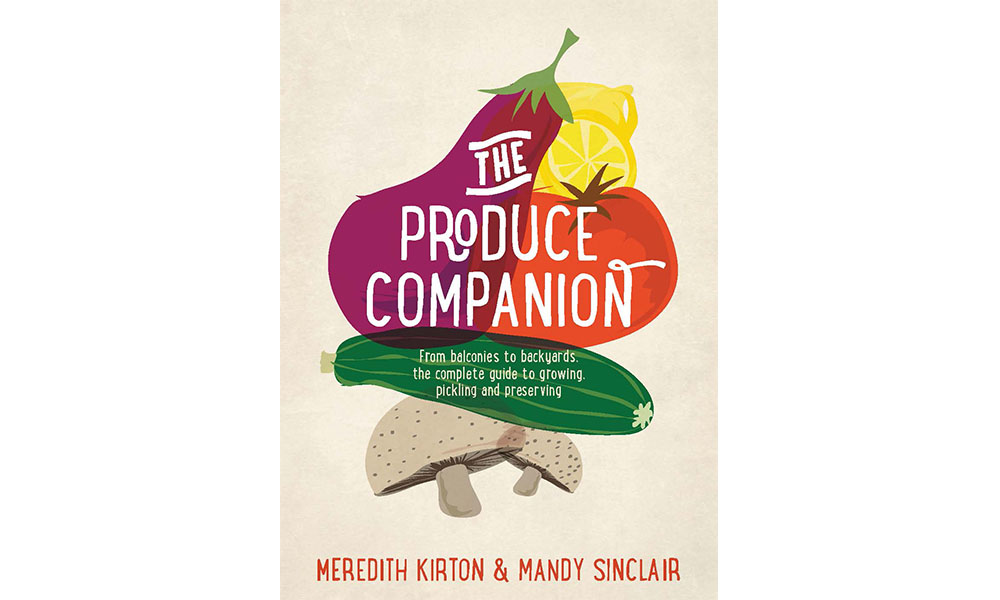 1 Million Women is more than our name, it's our goal! We're building a movement of strong, inspirational women acting on climate change by leading low-carbon lives. To make sure that our message has an impact, we need more women adding their voice. We need to be louder. Joining us online means your voice and actions can be counted. We need you.
---