THIS IS A GUEST BLOG BY ONE INGREDIENT CHEF'S ANDREW OLSON
Salads have been on my mind a lot lately. Today I thought I'd share my three favourite simple salad dressing recipes. They are all very different, very easy to make, and add a ton of variety to your salads.
When I said these dressings were simple, I wasn't kidding. They all follow the same two-step process: 1) Add all ingredients to a blender and blend until smooth. 2) Taste, and adjust any flavors to suit your preferences. Done! Makes about 1 cup
For best results, store refrigerated in a sealed mason jar.
1. Orange Mustard Vinaigrette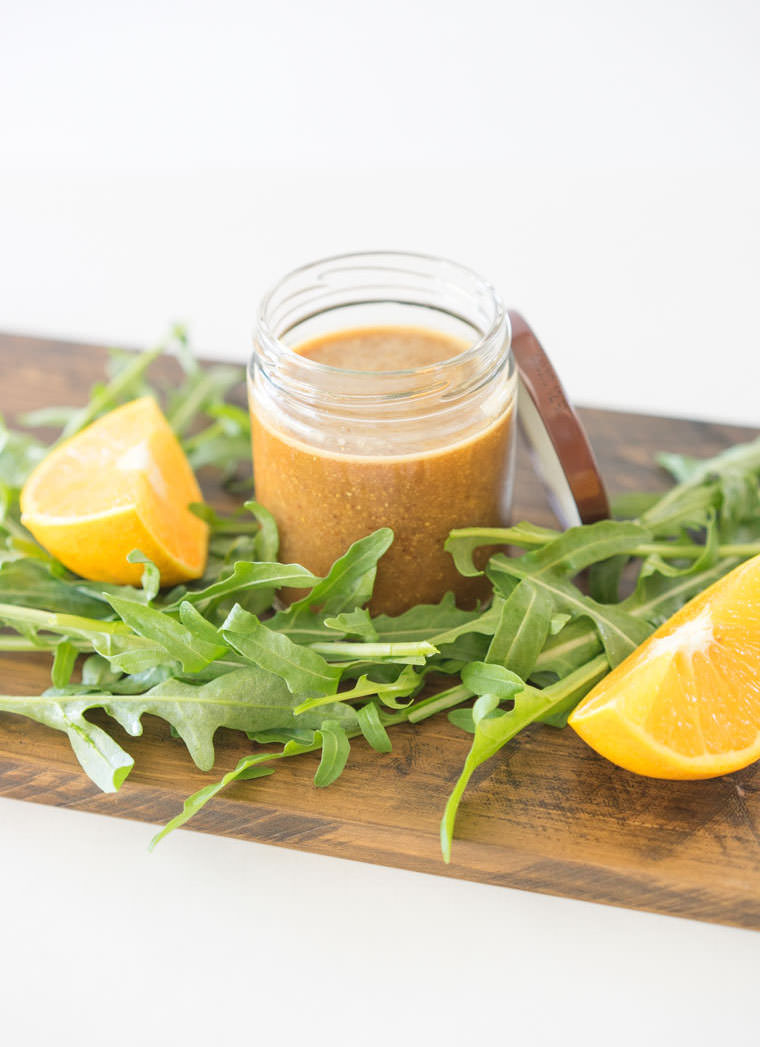 This oil-free vinaigrette is a super-fresh low calorie dressing that adds a ton of tangy sweetness to any salad. It's super versatile and you would be hard-pressed to find a salad where this dressing doesn't work well, but I particularly like how it cuts through the bitterness of more intense greens. Pairing this one with a salad of arugula and fresh fruit is perfection.
Ingredients:
2/3 cup fresh orange juice
2 tablespoons balsamic vinegar
1 tablespoon Dijon mustard
1/2 teaspoon garlic powder
Salt, to taste
2. Peanut Sesame Dressing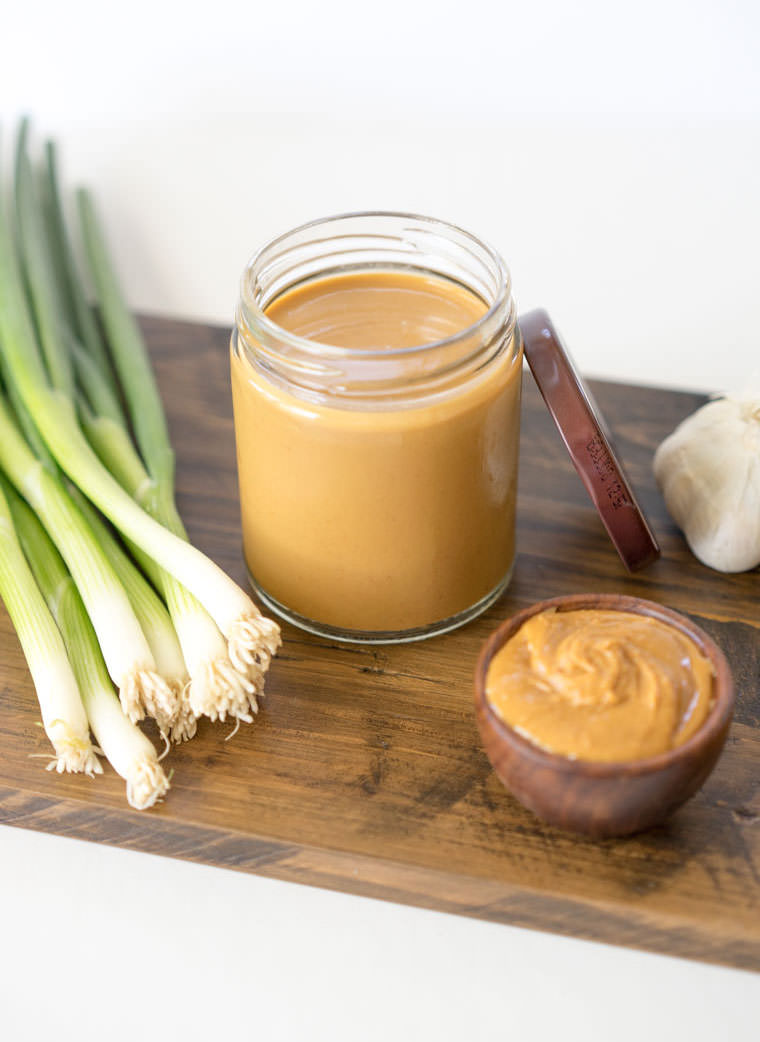 I use these classic flavours of peanut butter, soy sauce, and sesame in a lot of dishes, and they make a pretty yummy Asian-inspired salad dressing as well. This one is incredible tossed with a salad of shredded cabbage, carrots, green onions, and sesame seeds. It also works well as a marinade for tofu, or just a dipping sauce for fresh vegetables.
Ingredients:
1/4 cup peanut butter
1/4 cup water
3 tablespoons rice vinegar
2 1/2 tablespoons soy sauce
1 teaspoon garlic powder
1 teaspoon sesame oil
1/2 teaspoon cayenne pepper
3. Smoked Paprika Ranch Dressing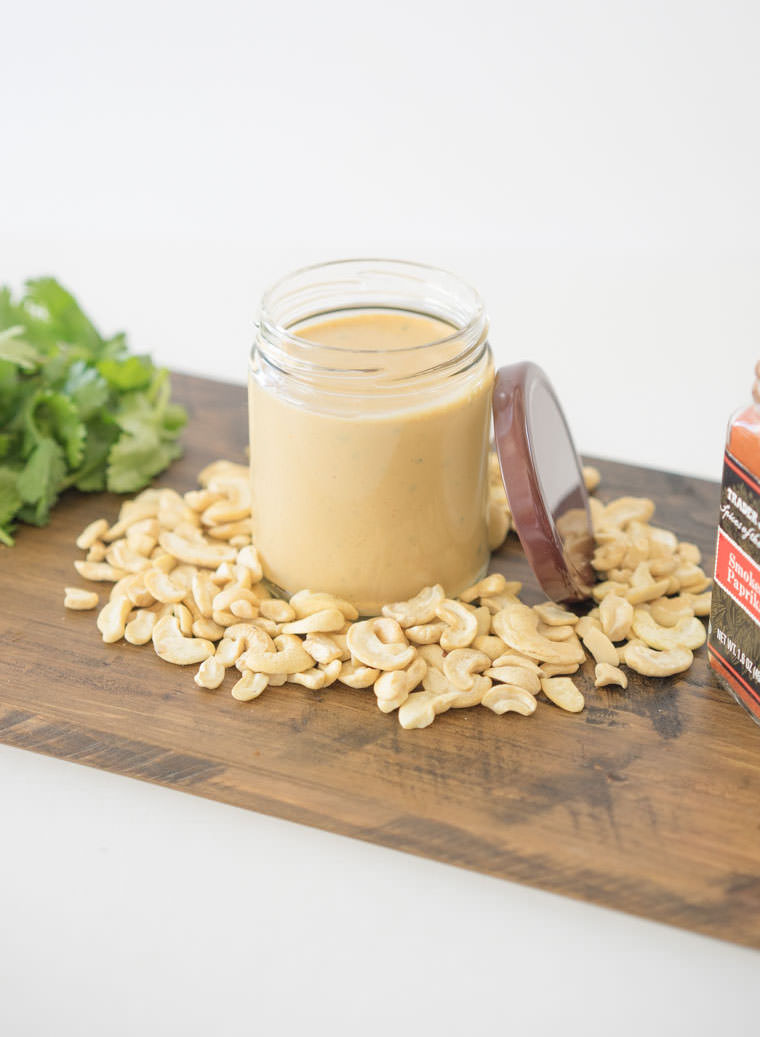 Those of you who read my blog regularly will not be surprised to see that I'm using cashews… It is true that 90% of my recipes these days use this ingredient, but I promise I'm not getting kickbacks from the cashew farmers (though, I should really look into that…).
The reason is that cashews make the perfect plant-based cream when blended. Here, we're turning that cream into a ranch dressing with kicked-up flavors of smoked paprika and nutritional yeast.
This one pairs perfectly with a simple salad of torn kale leaves and sliced green onions.
Ingredients:
2/3 cup raw cashews (the cashews need to be soaked for 1-6 hours before blending)
2 tablespoons nutritional yeast
Juice of 1 lemon
1 teaspoon smoked paprika
1/2 teaspoon garlic powder
2 tablespoons fresh cilantro
Salt, to taste
Be sure to check out Andrew's website for more amazing plant-based recipes!
Find our why he calls himself the One Ingredient Chef here.
READ THIS NEXT: Tips for growing, harvesting and preserving mangoes
1 Million Women is more than our name, it's our goal! We're building a movement of strong, inspirational women acting on climate change by leading low-carbon lives. To make sure that our message has an impact, we need more women adding their voice. We need to be louder. Joining us online means your voice and actions can be counted. We need you.
---