These works of art are absorbing our air pollution!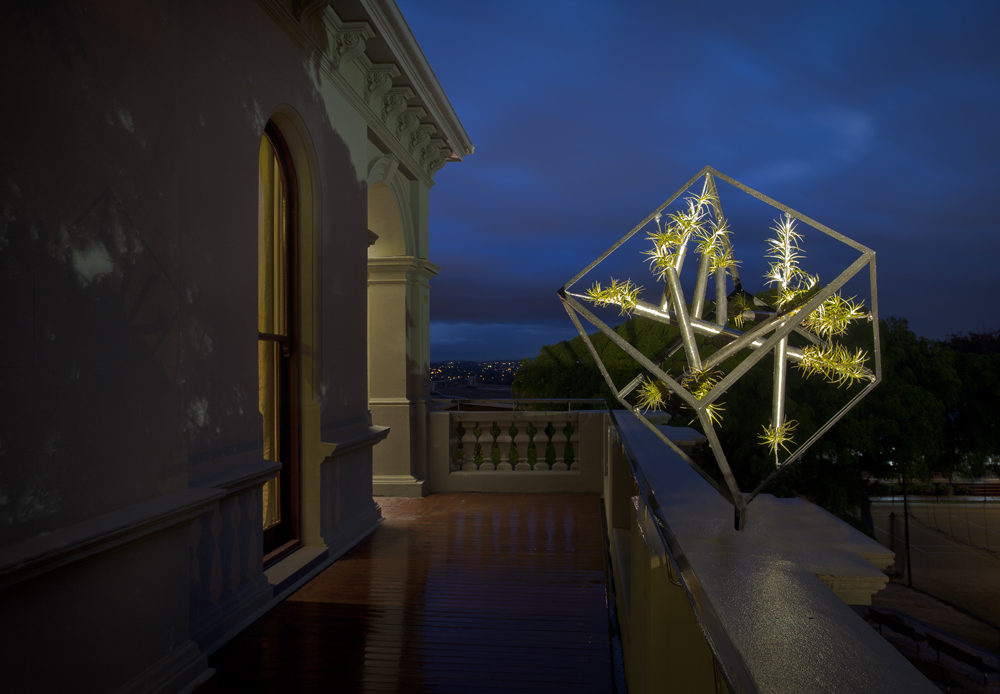 Tillandsia's - or air plants - are remarkable. You might not have heard of them but what makes them so remarkable is that they live off air. These plants don't require any water or soil system and can survive in every environment solely on their own. On top of buildings, in the harshest climate, even upside down, they will not die. It's no wonder they're called air plants, not only do they live off the air they can also live in the air.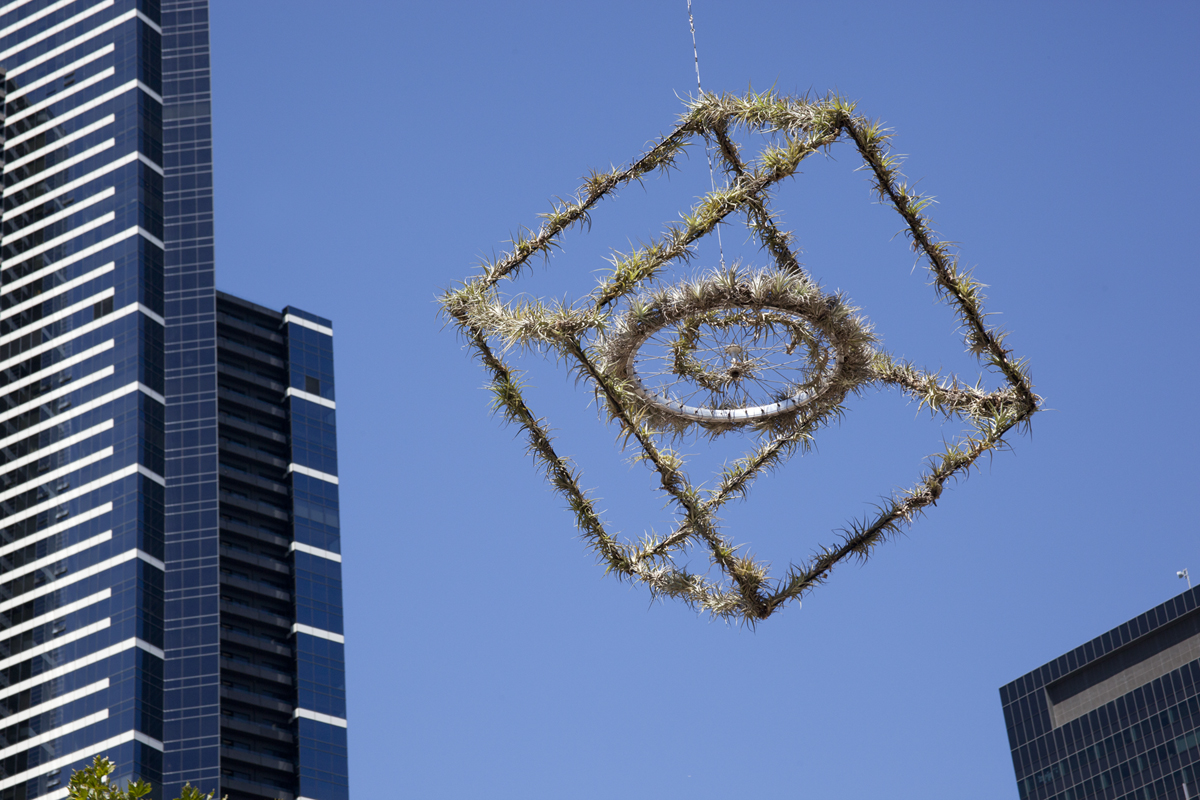 Tillandsia's absorb all their moisture and nutrients from the air through special hairs on the leaf. To maintain this moisture, they keep their leaves closed throughout the day and open throughout the night where they uptake CO2 and release Oxygen. Overnight when nearly all other plants are inactive, air plants are thriving. They are not only really clever but also a solution to greener urban environments. Pollution levels are at their highest in the night and air plants release oxygen at night making them extremely valuable for cleaning urban air.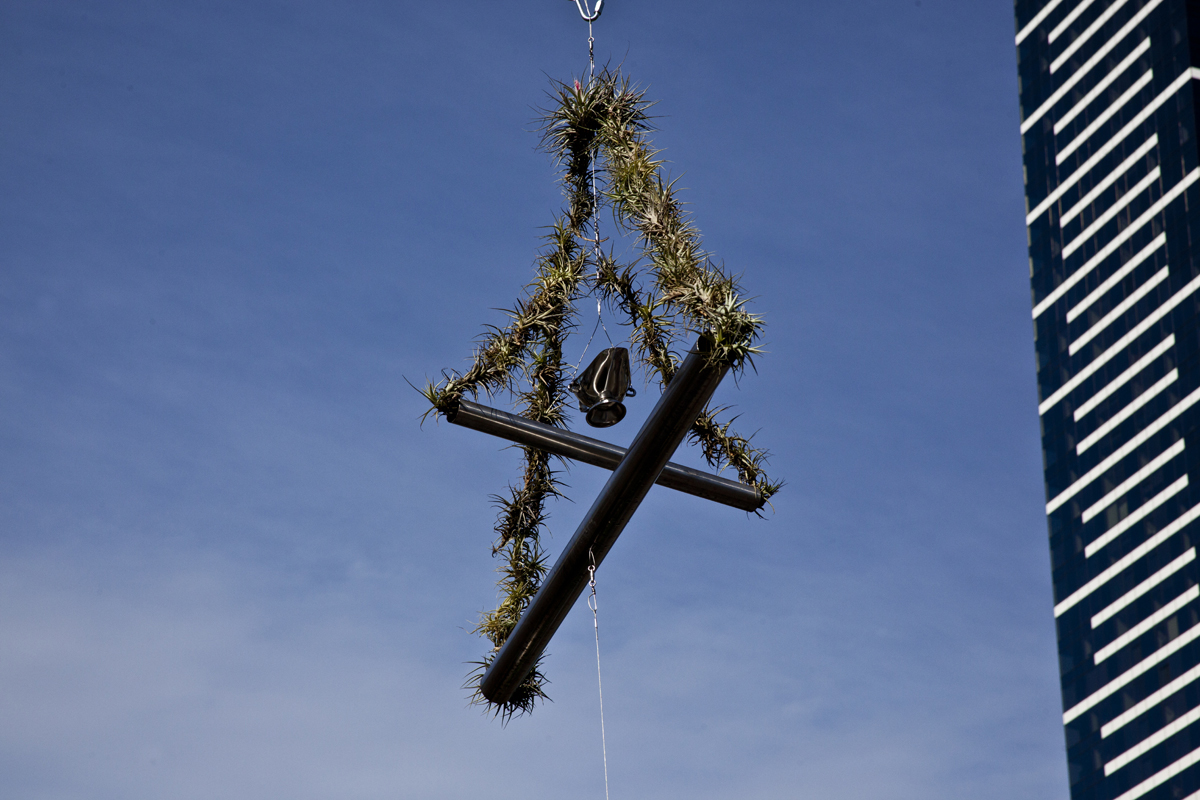 Lloyd Godman has been researching these plants and creating 'super sustainable' art installations. He has created the art project Tillandsia SWARM, where air plants are placed in various urban environments around the world. All of them are still surviving and thriving to this day after two years. Lloyd is mixing art and sustainability to create harmony between the urban and natural environment.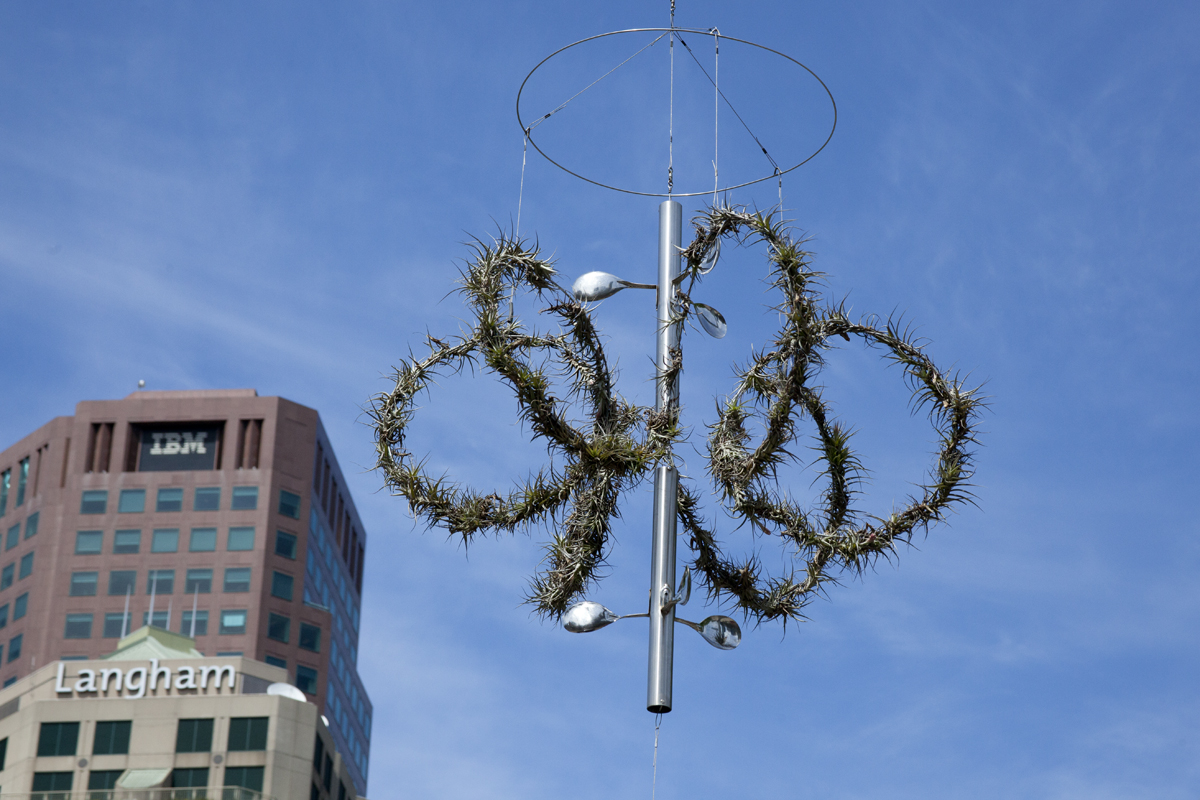 With absolutely no maintenance these plant sculptures could give a whole new meaning to 'the vertical garden'. Popping up on many buildings around the world, vertical gardens have their limitations such as soil, water, sunlight, positioning and more. But air plants don't have those restrictions. They have adapted to the harshest climate and use their unique biology to survive.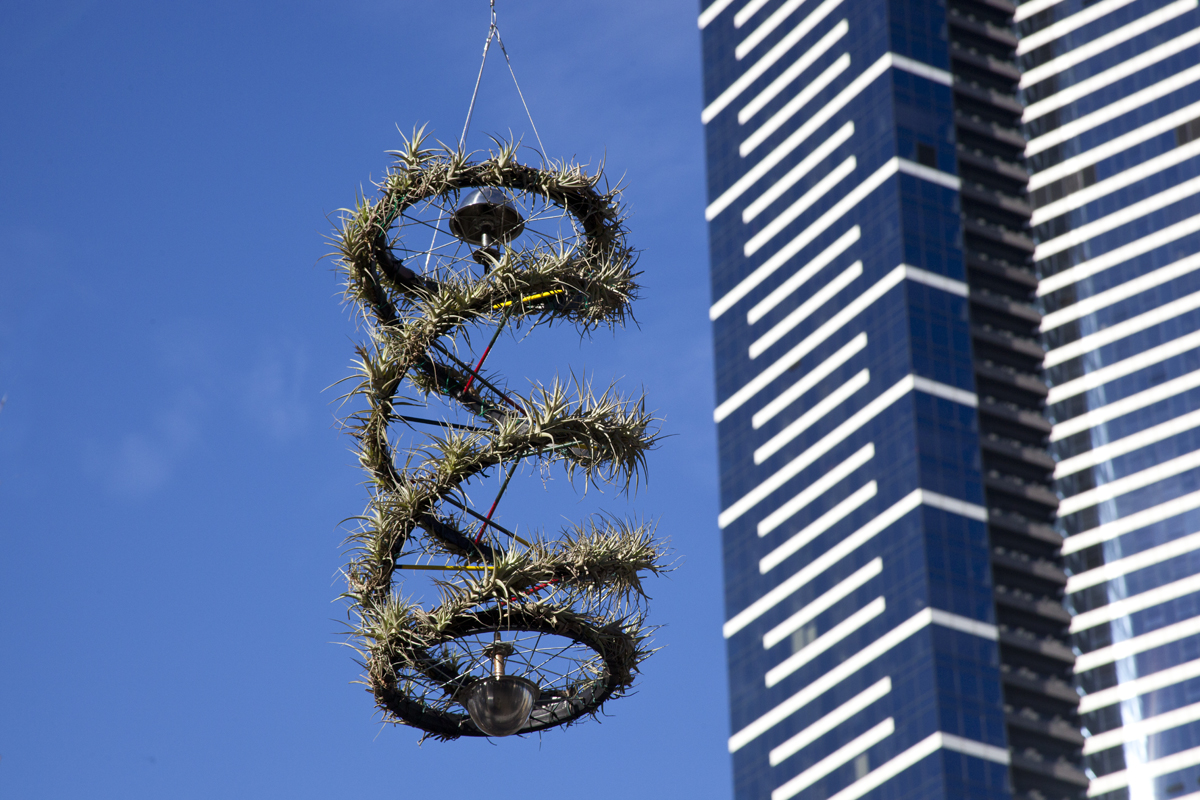 Placing these plants within a vertical garden would benefit humans and the air we breathe. Where the natural environment has been taken over by our concrete jungles we need to ensure the air we are breathing is clean. A constant 24 hour of oxygen being released into our urban ecosystem (normal plants during the day and Tellandsia's at night) would continue to create clean air for the future.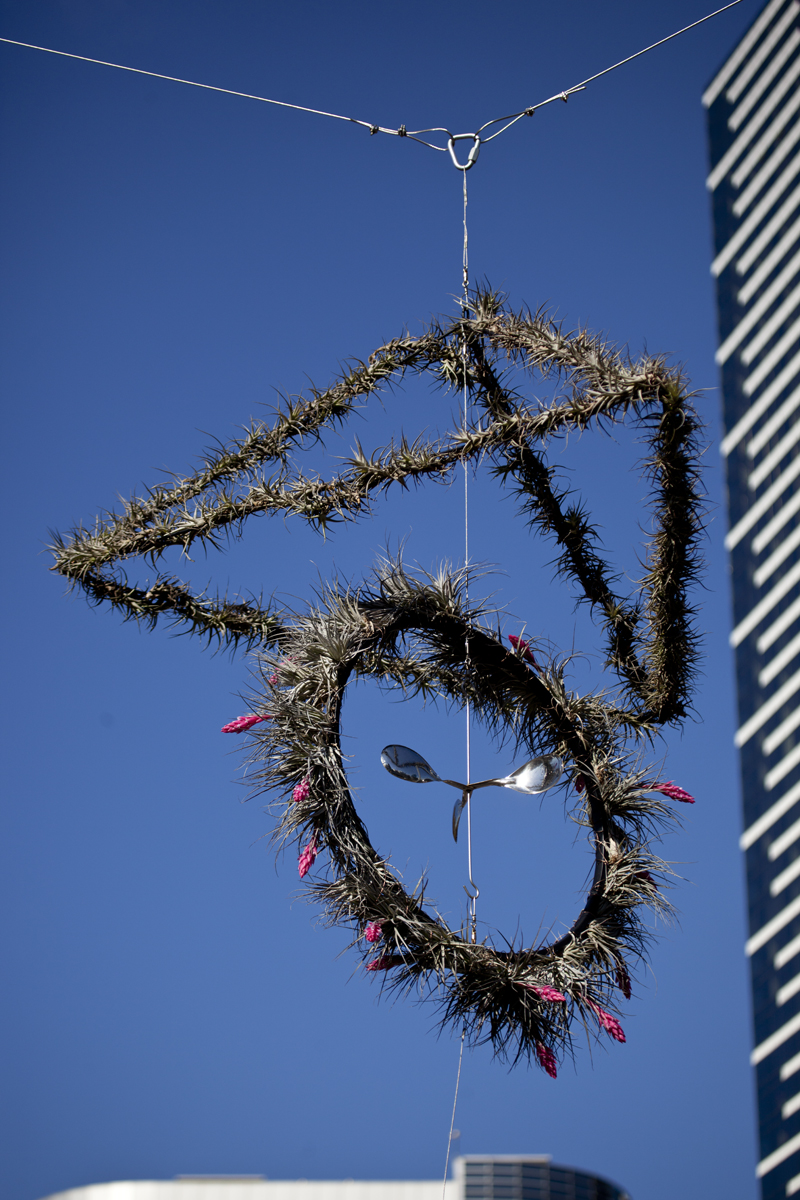 Today, populations are growing, cities are expanding and natural environments are depleting and it's vital for us all to start creating and maintain this harmony.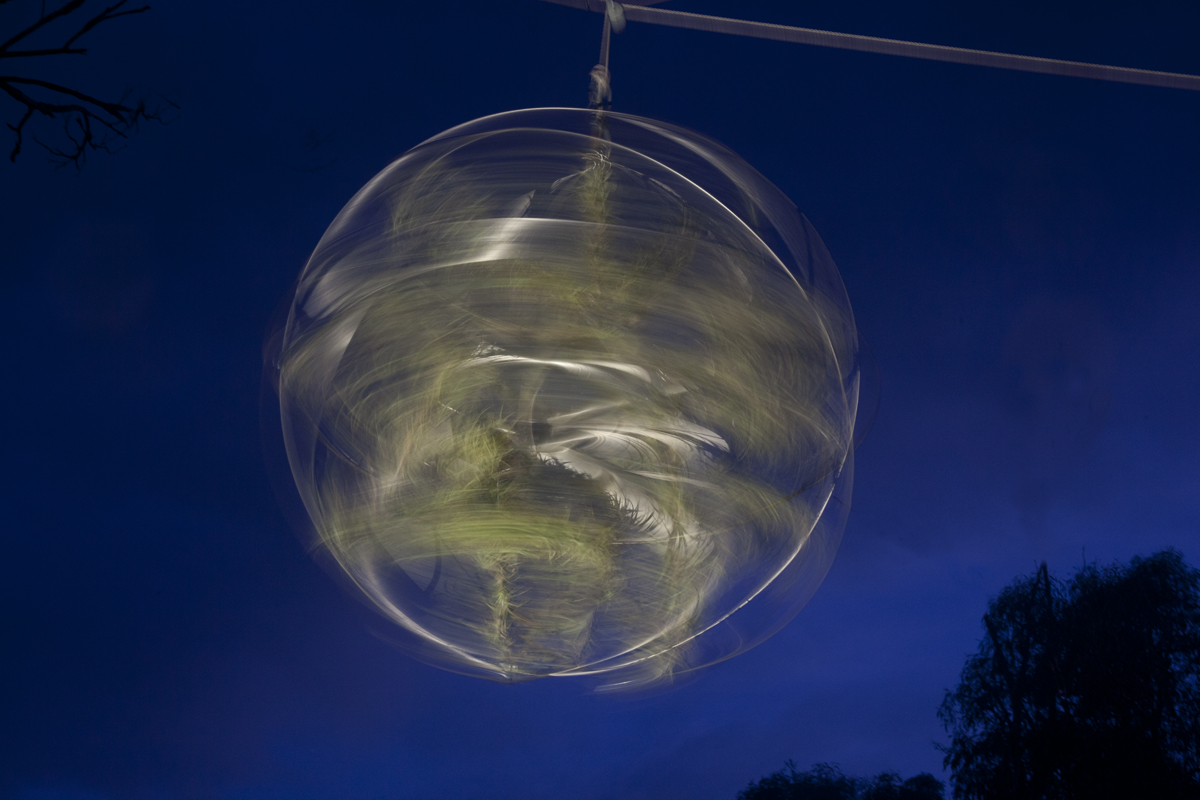 Coco Clark is a film graduate who loves watching and making documentaries. She's passionate about the environment and on a hot day she spends her time at the beach. In her spare time you can find her searching for unique second hand gold jewellery and cleaning like Monica from "Friends". See more of her work here.
Read this next: How Carbon Farming Can Help Solve Climate Change
WE ARE WOMEN AND GIRLS FROM EVERY CORNER OF THE PLANET BUILDING A LIFESTYLE REVOLUTION TO FIGHT THE CLIMATE CRISIS, WILL YOU JOIN THE MOVEMENT?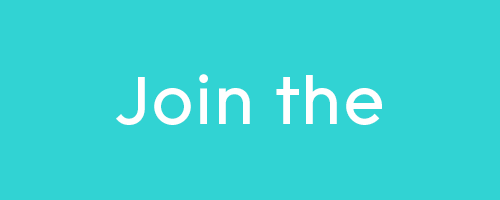 ---