One year after the deadliest accident to ever occur on Mt Everest, attention has now turned to the human impact on the ecology of the iconic mountain.
Since the deadly avalanche in 2012, killing 16 people, the Sherpa community called off any future ascents on the mountain. As a result, their attention was turned to the environmental impact climbers have on the mountain. It is estimated that between 70,000 and 100,000 visitors visit Mount Everest every year. Alton Byers, director of science and exploration at the US-based Mountain Institute, said that visitors produce 12,000 pounds of human waste each year. This often ends up in waterways that nearby villages rely on.
"It's getting notorious – people getting sick from water contaminated by dumping human waste."
- Alton Byers.
Not only that, but springs are now drying up due to warmer temperatures and changing precipitation patterns. Byers is calling the pollution a "climate change stressor", believing it to worsen the effects of global warming. Ecological degradation is worsened by lodge owners disposing of their solid waste in large, open-air garbage pits.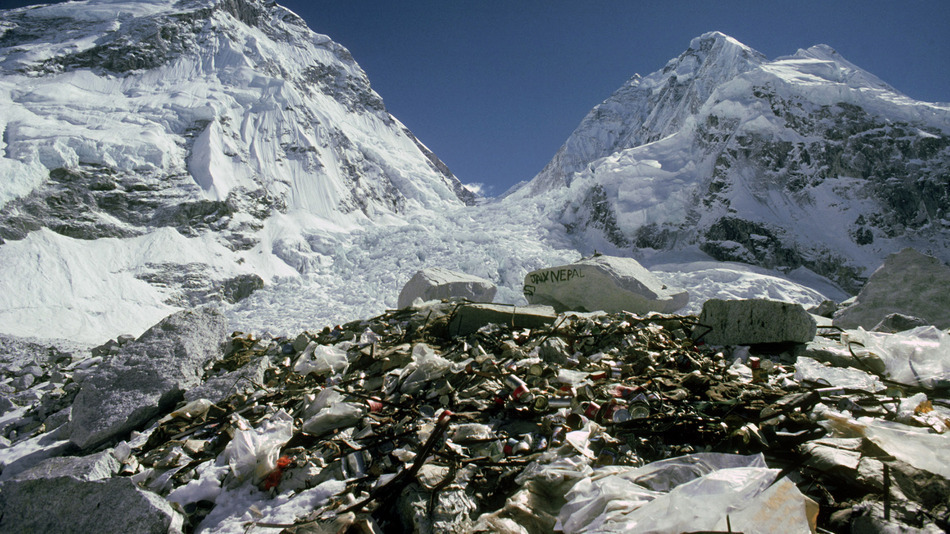 Waste on the mountain is an equally important issue, with climbers frequenting the same routes for safe ascents. In order to carry less weight, they leave behind plastics, tents, oxygen tanks. Even corpses of past climbers lay on the slope. To combat this, Nepal's government has told climbers to bring down an amount of garbage they have left behind. A local Sherpa, Dawa Stevens, has started a non-profit to pay people who bring down any extra waste.
The nearby village of Gork Shep has now become a dumping ground for Everest waste. It's now reached its limit, which means any further waste has been moved further downhill.
"It's unsightly but they ran out of room at Gork Shep, so they're taking it lower… It's an eyesore."
- Garry Porter, engineer.
However, Porter doesn't blame the climbing community for the waste, he believes poor infrastructure is what makes waste disposal a problem. His group of engineers has developed the Mount Everest Biogas Project, which aims to deploy a machine that converts human waste into methane. The methane gas can then be used for heating and cooking. The challenge is producing enough heat to break it down. The waste digesters typically need heat to work, but Gork Shep is sitting at 17,000 feet – the temperatures are too cold for the conversion process. Porter's team is currently working on a solution and hopes to have the machines deployed by next year.
Some scientists argue that while the community works to reduce the impact of Everest climbers, climate change could also be having an effect on the slopes. John All, director of the American Climber Science program, is concerned with thinning ice. One of his friends, Asman Tamand Sherpa, was one of the victims of the fatal avalanche, and All himself nearly died a month later when he fell 70 feet into a crevasse. He broke 15 bones and six vertebra and sustained internal bleeding. He believes crevasses were now more abundant due to climate change, and this is making the climb increasingly more dangerous.
"What we're seeing is a massive reduction in glacial cover and a lot of instability, so what ice is left is moving quickly and not consolidated well."
- John All.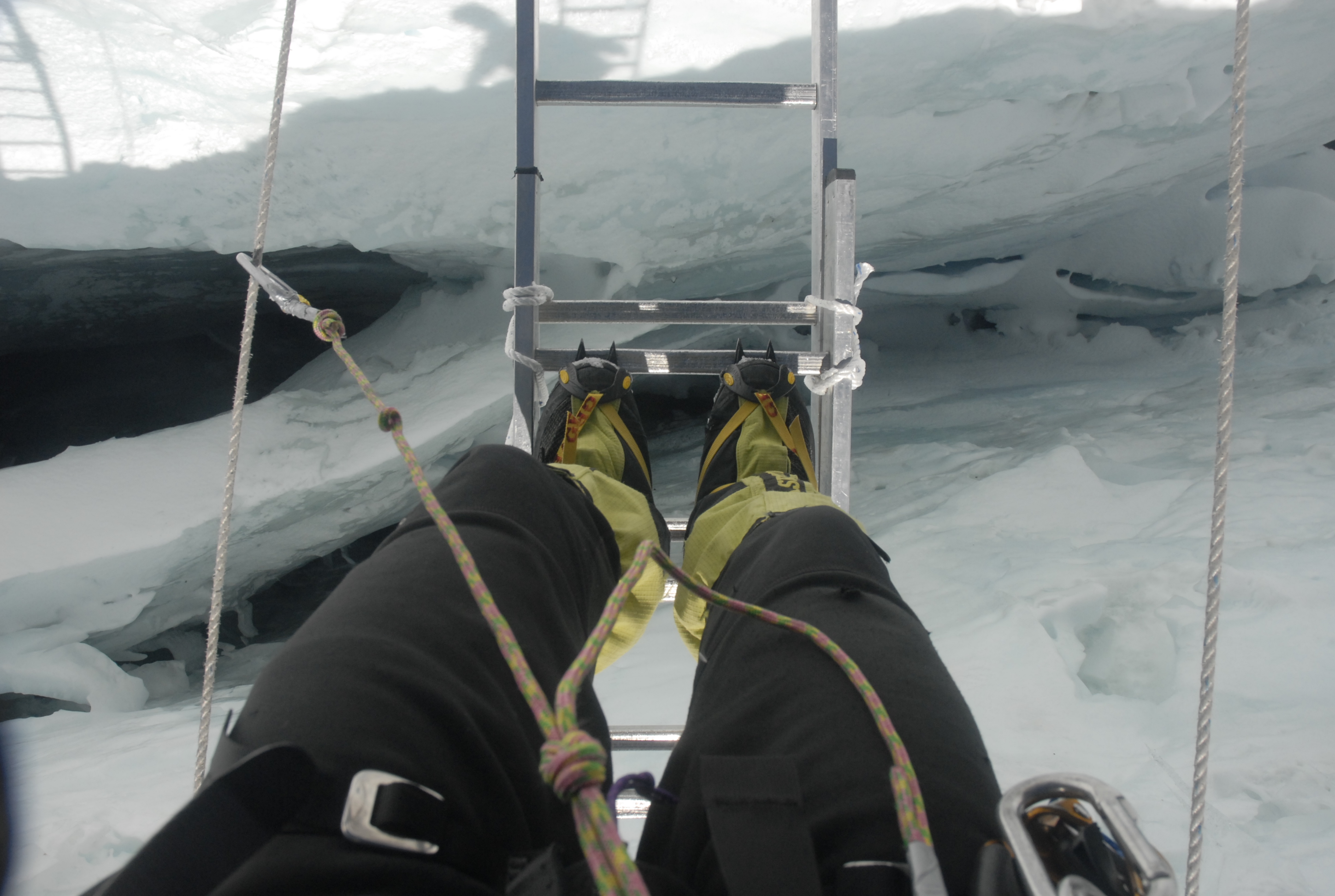 Professor of Hydrology and Water Resources at the University of Arizona, Jeffrey Kargel, believes that is unclear what role climate change has on the Mount Everest avalanches. However, he believes that it's not unreasonable to pose that they were increasing in frequency as glaciers continued to thin. This has not yet been proven.
"We can't jump to the conclusion that [last year's avalanche] was certainly due to climate change… people who live and work in the area are very impacted by climate change. They're concerned about the hazards that confront them."
- Jeffrey Kargel.
While there are so many beautiful natural wonders of the world to visit, we as tourists need to consider the kind of impact we have on these natural environments. They only remain beautiful and seemingly untouched if we – as they say – "take only pictures, leave only footprints".
Organisations like the Mount Everest Biogas Project, or Bionic Yarn breaking down ocean plastics for clothes, are the kinds of projects we should be supporting. They consider the environment by taking human waste and converting it into something that gives back to the surrounding community. You can even take matters into your own hands like Tommy Kleyn from the Netherlands. He rode his bike to work every day, and on the way spent 30 minutes picking up the trash that he saw on his way.
It's not out of our reach to make small acts of environmentalism possible – if you see trash lying around, pick it up. Get behind great organisations like these ones, and slowly but surely, negatives can be turned into positives, one piece of waste at a time.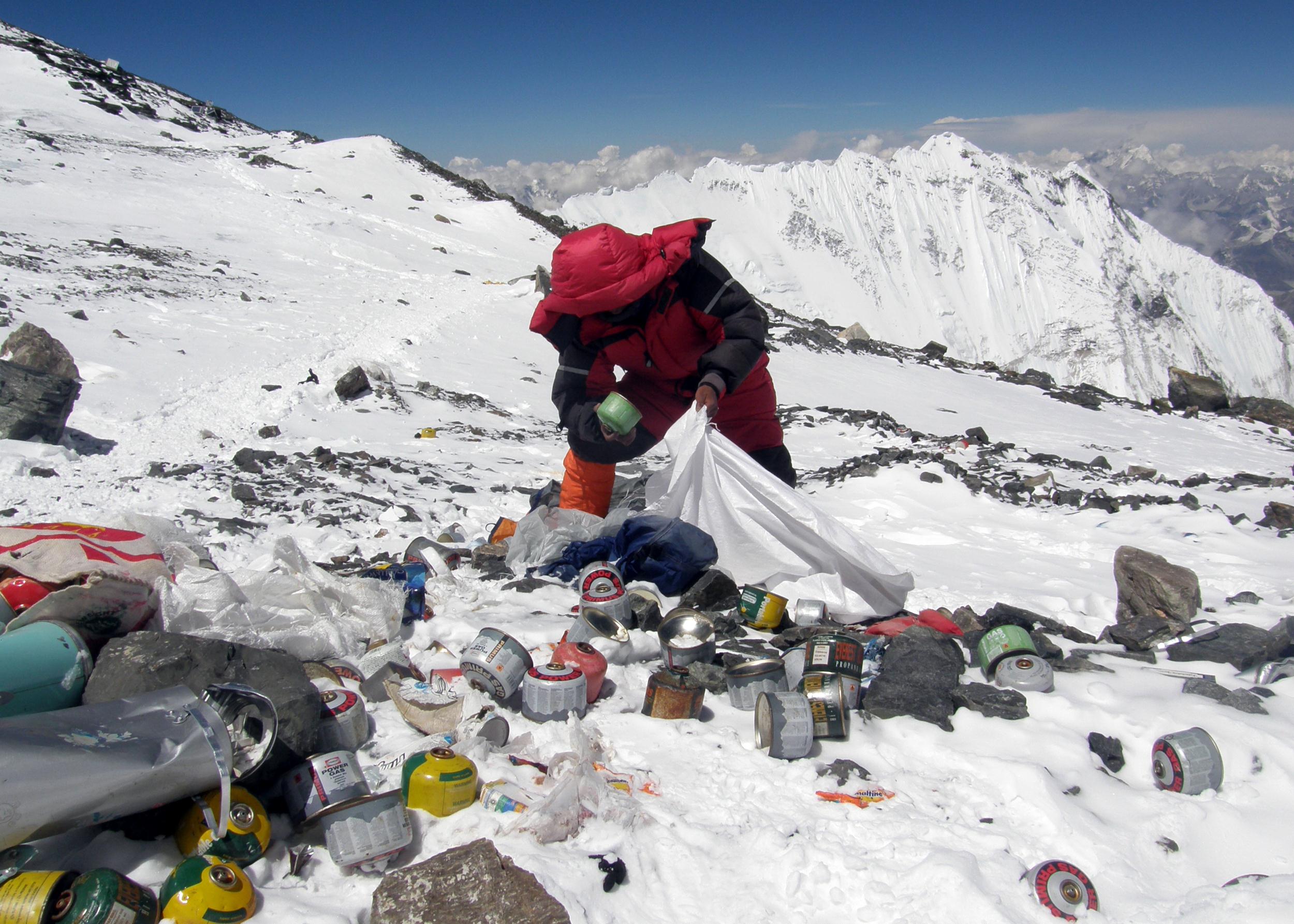 What you can do
Recycle at home or away to avoid wasting resources
Recycle everything you can. Anything made from metal, wood, most plastics, paper and cardboard, and electronic e-waste are all likely to have a recycling option.
5,737
Tonnes of CO2
savings pledged
---