Every year the US alone, 13.1 million tons of clothing are thrown away. It's no wonder throwing out clothes is no big deal to the consumer- clothing is so cheap, and of such low quality you could buy a shirt for the price of a meal.
But it is a big deal- the cost of the clothing we purchase runs far deeper than the price tag. Textile waste such as synthetic chemicals and dyes pollution is responsible for almost 20% of industrial water pollution. Huge amounts of precious resources like water are used to produce our clothes, with 2.6 percent of our global water use attributed to cotton alone!
The textile industry isn't only harmful for the environment. The industry has a huge impact on people and animals. The many people who work in clothing factories make as little as 88 cents an hour, and often work in unsafe conditions. Millions of animals are killed each year for their fur and skin.
Despite the negatives of the textile industry, many people do not end their habits. In the age of social media, there is a stigma, especially for fashion bloggers, to wear the same outfits and items of clothing in separate posts. Fashion seasons are becoming shorter and shorter, giving consumers more reason to throw out perfectly fine clothing.

It's time to embrace sustainable fashion. Helping the environment, people and animals doesn't mean you can't have style.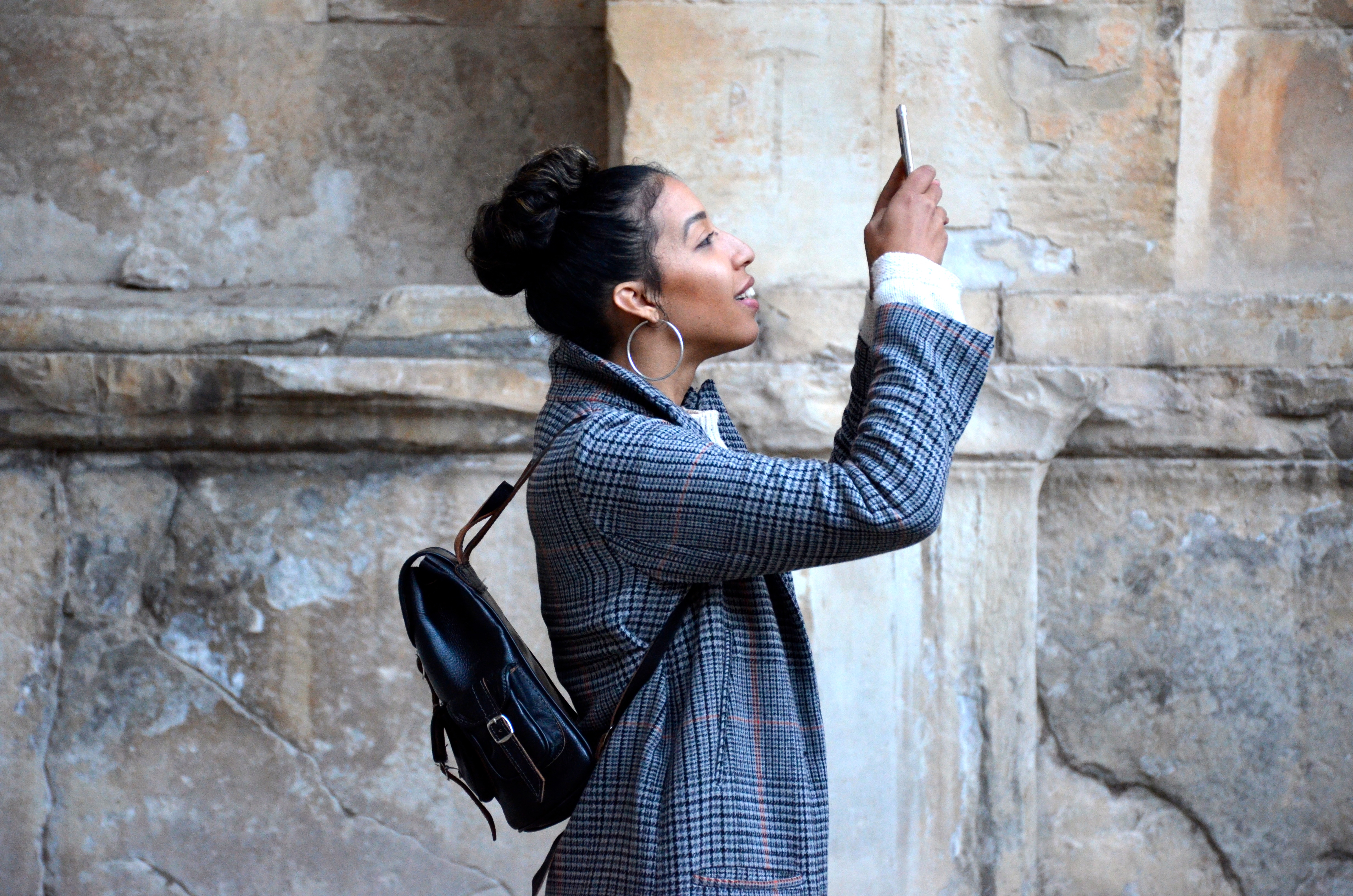 1. Learn and be inspired
When your Instagram feed is full of outfits bought from H&M and Topshop, it's hard to feel like you can ever find ethical fashion that can look modern and stylish. So get inspired!
A great place to start is to look for ethical fashion bloggers. With endless stories and inspiration, you will learn a lot quickly about ethical fashion, where to find it, and lots of other related information. Some great blogs are:

Eco Princess Warrior: This blog is a hugely popular ethical fashion blog, and for a good reason. Founded by Jennifier Nini, who lives on a permaculture farm in Queensland, Eco Princess Warrior has endless articles that cover sustainable fashion, beauty and lifestyle topics.

Sustainability in Style: This amazing blog is founded by Katie Roberts, who we interviewed last year about purchasing less clothing. Katie is an environmental scientist with a background in fashion design, and her articles reflect her knowledge and expertise.

Eco Fashion Talk: Founded by Sass Brown, an influential ethical fashion designer, this blog is full of high fashion inspiration. She has written books and published papers surrounding her expertise in ethical fashion, as well as speaking, teaching and advising various institutions, government agencies and organisations all around the world.

If you prefer Instagram for your fashion #inspo, here are some great accounts to follow :

Shift Style: Beautiful, minimalistic fashion sure to captivate and inspire.
Undress Runway: This page showcases chic, sustainable Australian labels.
Eco Mono: Their style inspo is always fresh and gorgeous.

2. Embrace second hand clothing
Second hand clothing can be from op shops or vintage/second hand clothing stores, or clothing that is handed down or swapped.
This clothing is fantastic for so many reasons. It's cheap, it's fun, and you can find really interesting stuff. Often, there is more variety and the quality is better than the high priced, low quality clothes churned out.
When you purchase second hand clothes, you can be sure that your money won't go to a multi-billionaire who has profited off exploited workers in developing nations. In fact, a lot of second hand stores are op shops that donate proceeds to charities. So second hand clothing is a pretty good deal.
Purchasing Second Hand Clothing
Something to remember is that second hand does not mean second best. Someone's trash could be your treasure! Often people assume that clothes in op shops are dirty, old, low quality, or gross. This is absolutely not true, and is often the opposite. Most second hand clothing shops will not sell anything in an unacceptable condition, so you can stop worrying about all your clothes being smelly and falling apart. And though it is true a lot of clothing isn't "new", this is actually good- it's likely the older clothes are high quality, and more interesting than most stuff you can buy at a store.

The best place to in terms of pricing is the op shop, but if you don't have the time or dedication, you can pay more to get stuff selected out of the op shops and sold in second hand clothing or vintage stores.

Here are some tips to get the most out second hand clothing shopping:

- Do your research.
Find out where are the best places in your area to op shop, and ask around. When you do find op shops that are great for you, ask them when they deliver new stock so all the good new stuff doesn't get picked off before you can get there. Find second hand clothing stores that have good quality stock so you know that the extra dollars you'll spend in comparison to the op shop won't go to waste.

- Know what you want.
Op shops often have so much stock it can take a really long time to look through everything. You'll have a much better experience if you at least know exactly what you are looking for.


- Stay open minded…
Often the best treasures are the items you aren't too sure about, so give yourself a chance and try it on because you might be blown away. Seriously, it's worth it.
- … But not too open minded!
Be selective how you spend your money. If an item of clothing has some defect, ask yourself whether you will actually take the time to repair it or if it will just end up being junk taking up space in your cupboard.

- Don't take clothes that don't fit.
If you find something amazing, but it's too large for you, leave it behind- often plus size people struggle to find clothes because most stores don't or poorly accommodate to them, so be thoughtful.


Swapping or Receiving Second Hand Clothing
You probably have received hand me downs before, from family or possibly friends. Sometimes the best stuff can be just given to you without any costs involved at all! So let's continue the cycle. Someone you know must need something you don't want anymore, so be considerate of that and don't chuck it out. Inspire others around you to give away their clothes instead of throwing them in the bin!

- At the end of each season, consider giving to those close to you. Donating your clothes to a charity store is pretty good, and far better than binning them, but you might be against op shops for reasons like people picking the stores to resell clothing, etc. If you have someone you know who would love some new, free clothes, gift them instead. Inspire others to give, and tell them to pass on anything they don't want to someone they care about.

- Similarly, when you receive clothes, give away what you don't want, and continue the handing down cycle.


- Swap clothes. Get some friends together to all bring unwanted clothes and swap everything! It's fun and it's really easy. Who wouldn't want to exchange their old boring clothes for something new?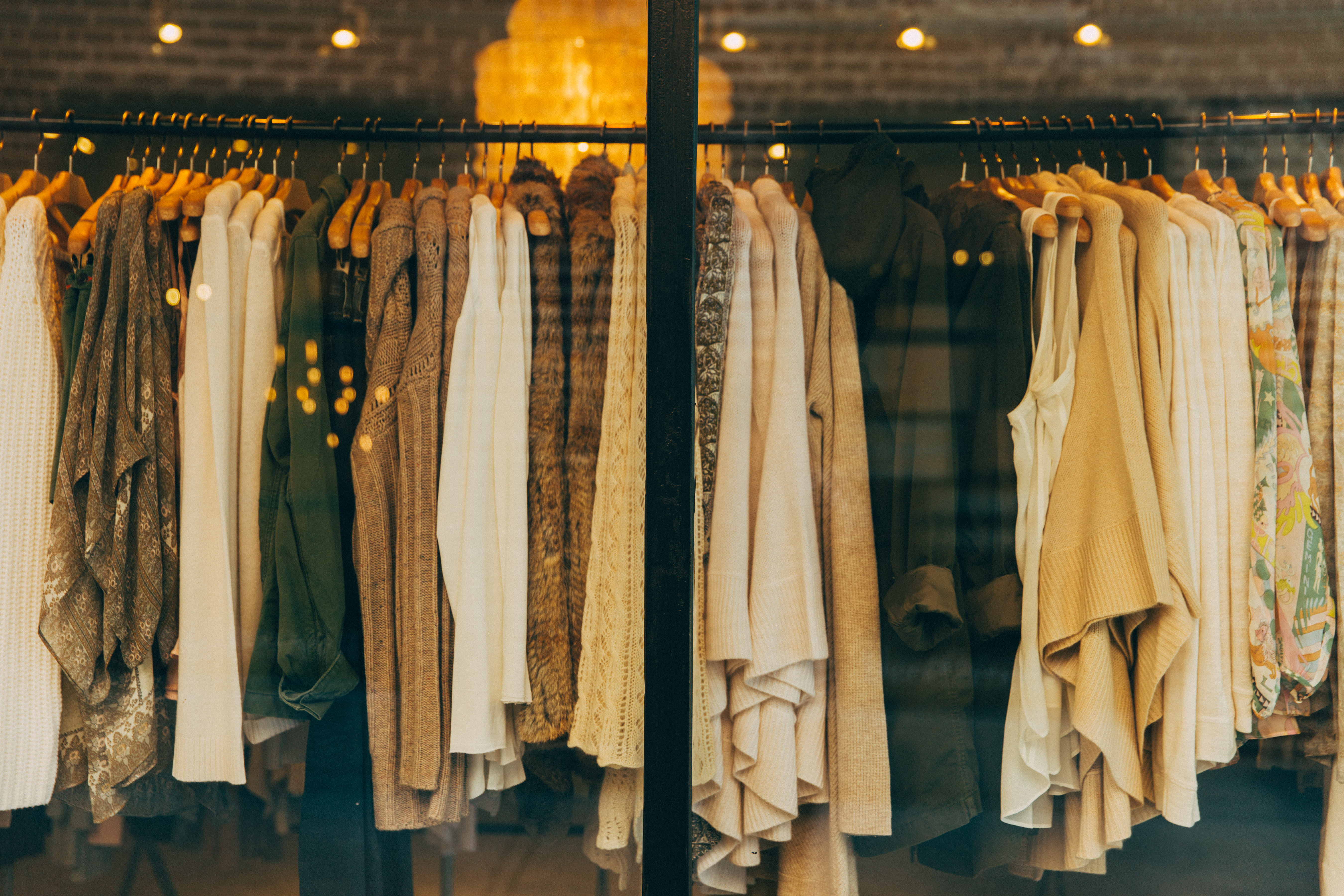 3. Buy quality, ethical clothing
Eventually, you are going to want or need clothes you can't buy or receive second hand. When you decide it's time to dish out money for new clothes, buy from brands you know have strong ethical values. Make sure you buy clothes you know will last a long time- look for clothes that will never go out of style and seem timeless. If you choose well, your clothes can be an investment.

Here are some good places to find great sustainable fashion:
- Sustainable brands to look out for: Here are some great sustainable and ethical brands from Australian and New Zealand we found for you!


- Well Made Clothes: Well Made Clothes is an awesome website that basically acts as a "middlewoman" between you and the ethical fashion label. They provide lots of information about the labels and about the fashion industry so you can be well informed. Well Made Clothes have a large range of beautiful, high quality clothing that encapsulates the values of sustainability, minimal waste, veganism, and others. They have pretty cool articles too, like how to be goth in summer, and recreating outfits from your favourite films.
- The Good Edit: This website connects you to a huge range of ethically sourced clothing. They also have loads of informative, helpful articles such as how to have an ethical wardrobe on a budget. The social enterprise is committed to making it easier for people to act on their values, and they do a great job.


Imagine if everyone stopped buying half of what they did from big chain stores? It would make a hugely positive impact.

You now have sustainable fashion inspiration, know how to find good second hand clothing and know where to find amazing ethical fashion. So go out there and prove some myths wrong- you can be fashionable and wear sustainable, ethical clothing.
1 Million Women is more than our name, it's our goal! We're building
a movement of strong, inspirational women acting on climate change by
leading low-carbon lives. To make sure that our message has an impact,
we need more women adding their voice. We need to be louder. Joining us
online means your voice and actions can be counted. We need you.
---