Last year our small team decided to join in on the Plastic Free July challenge, however many of us only cut 1 thing out from lives...
This year, we'll be going all the way!
Our challenge is to cut out all the plastic from our lives for a whole month. This means refusing all single use plastic for a month. This is going to be a struggle for some and a breeze for others and we want to keep you all involved and updated as we do it.
What is Plastic Free July (PFJ)?
PFJ aims to raise awareness of the amount of single-use disposable plastic items in our lives. It challenges people to do something about it. You can either opt to remove ALL single-use plastic items from your life or just PFJ's TOP 4, which are straws, plastic bottles, plastic bags & coffee cup lids.
Subscribe to take the challenger on the PFJ website here.
Here's how the 1 Million Women team feel about the upcoming month:
Barbara Dick- Operations Manager
I am actually really excited about doing Plastic-Free July this year! Since doing it last year, I feel like minimising excess plastic in my life has constantly been on my mind, and I really like that I can reduce my impact on the environment by simply making better and more informed choices. This year for Plastic-Free July I am planning to tackle all the plastic in my life that would eventually end up in landfill. I pledge to avoid takeaway food and drinks (even though it's my birthday month so I will have to be extra careful, I will need to treat myself in a sustainable and plastic-free way!), to avoid online shopping, to make better choices at the supermarket and to visit my local bulk wholefood store and Farmers' market and I intend to make my own beauty and cleaning products. Going plastic-free doesn't involve making massive sacrifices, it actually sounds really fun! My biggest challenge will probably be to convince my partner to be supportive and to make better choices too.
Let's see how we go! Happy Plastic-Free July everyone, and remember that every little bit counts so don't get discouraged if you think you're not doing enough!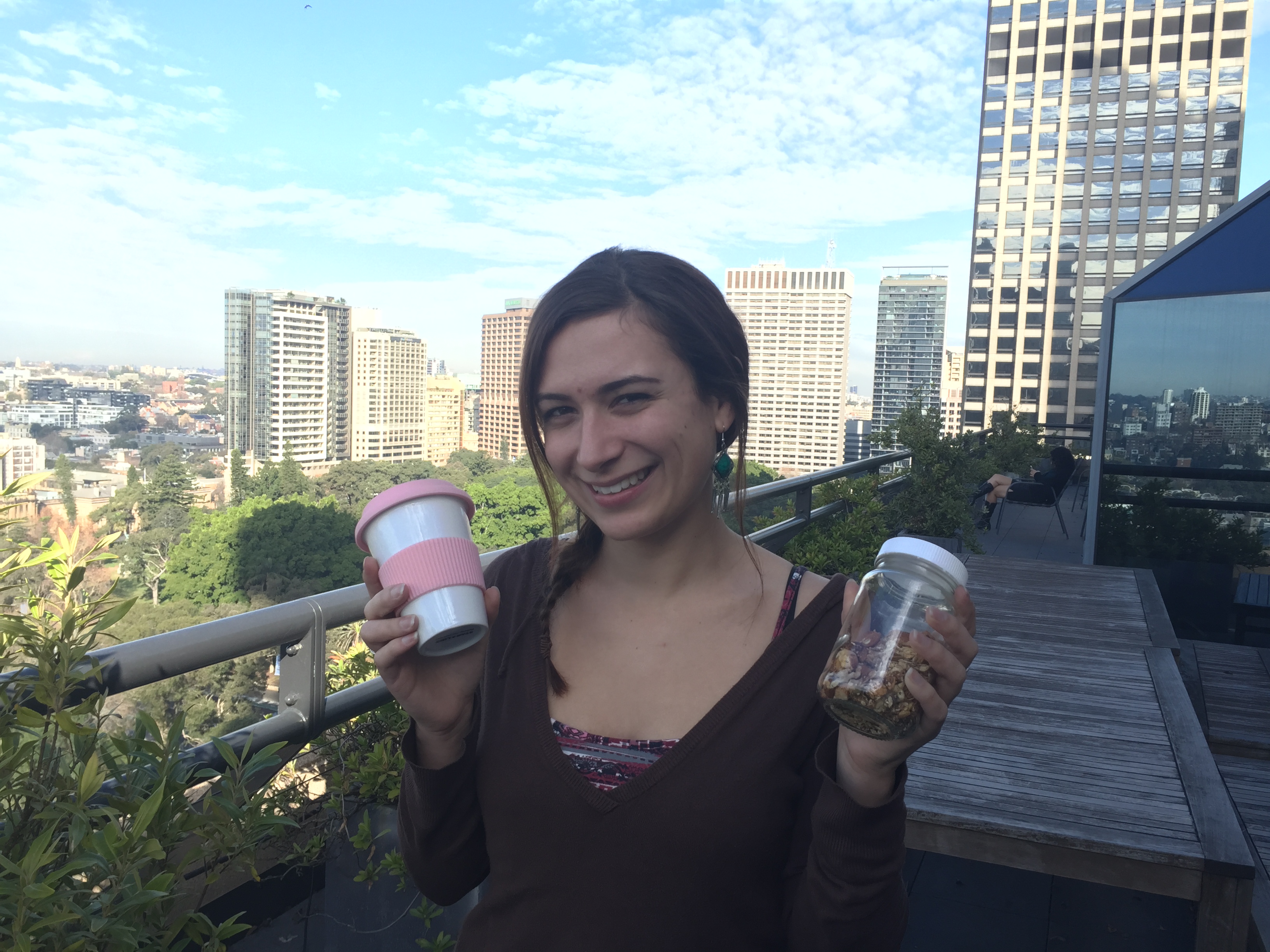 Bronte Hogarth - Head of Communications
I'm really excited for PFJ this year. Last year I thought it wouldn't be that hard to cut all the plastic out of my life for a month, but I quickly found out it takes real dedication. I think one of my weaknesses (which I'm working on) is having self control (especially when it comes to Loving Earth chocolate). I want to be stronger this year when I get caught out in situations where the easy option is to accept something plastic. Like if I forget my Keep Cup one morning, I'd like to have the self control to say 'NO' to coffee if it means a disposable coffee cup.
I love to cook, and create recipes, so I'm a bit worried about some ingredients during PFJ, like spices which often come in small plastic packets. I know there are ways to bulk buy such ingredients and others in whole foods stores, so I will just need to plan my shopping and be more prepared. I think PFJ might finally push me to make a lifestyle change when it comes to essential female sanitary and hygiene products (something I've been thinking about for a while) and finally invest in one of the alternative products out there.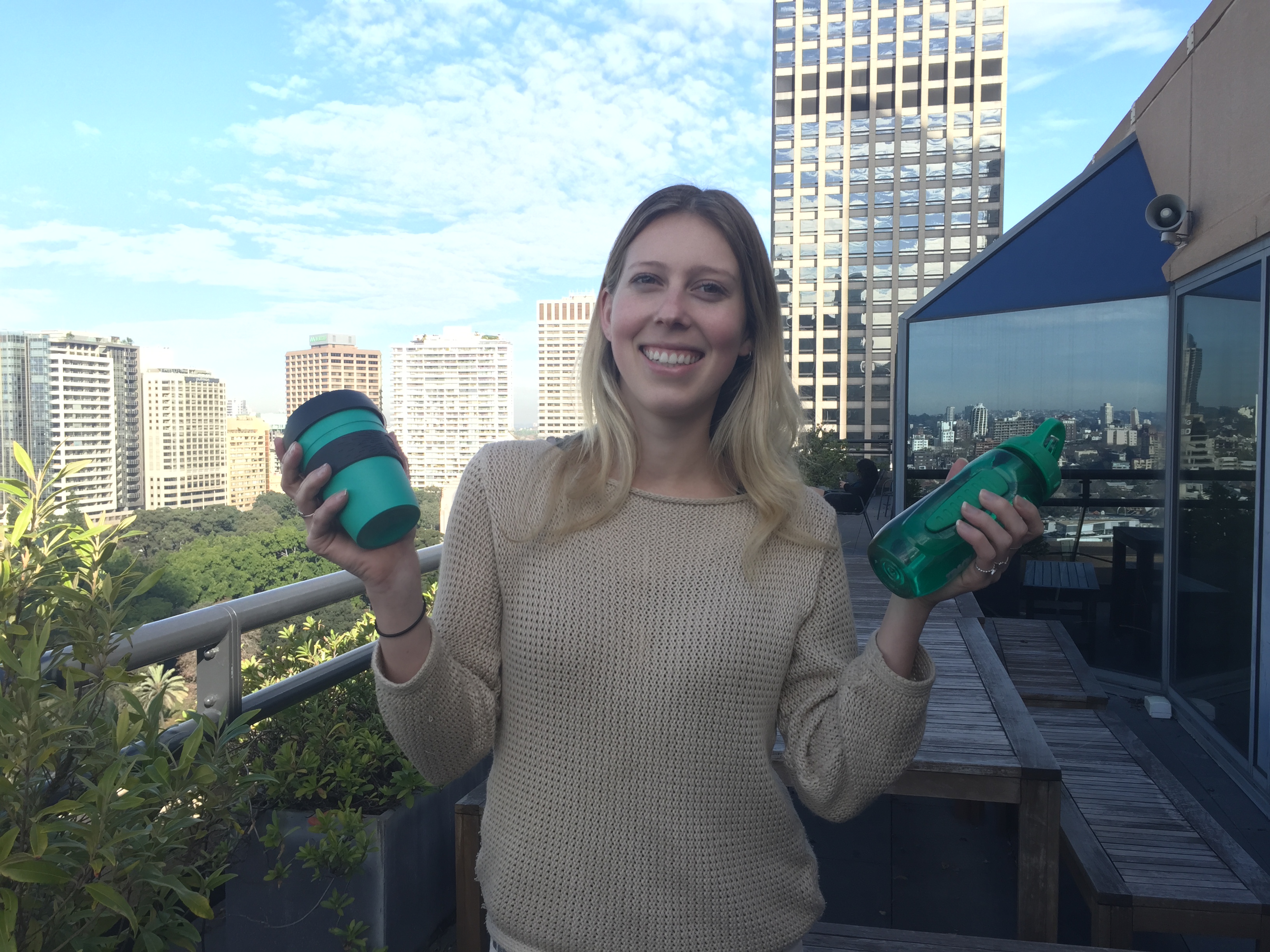 Shea Hogarth (Me) - Staff Writer and Site Producer
Well, this is going to be a struggle for me I know it. I don't have the same positive attitude as my colleagues. I would love to have less plastic in my life, but unfortunately my vices make this difficult. I drink coffee (a lot), I smoke, I drink beer, my hobby is film photography (which come in plastic canisters) and I am a slight hypochondriac so I am constantly buying medicine that comes in plastic.
So, I will have to stop buying VB six packs that come in plastic covering, also I need to look into whether beer bottles have any plastic on them at all, any help? I need to ALWAYS remember my keep cup for coffee. I am going to have to give up smoking for a month (which I know is a blessing in disguise). I will try my hardest to not buy medicine (nurofen etc.) and try be healthier. However, not being able to take photos for a month will really upset me, my iPhone really does not suffice.
So I know this is going to be hard, but I am going to try my best in order to prove that every type of person can be environmentally conscious, even beer guzzling, cigarette puffing, film snapping 20-year-olds.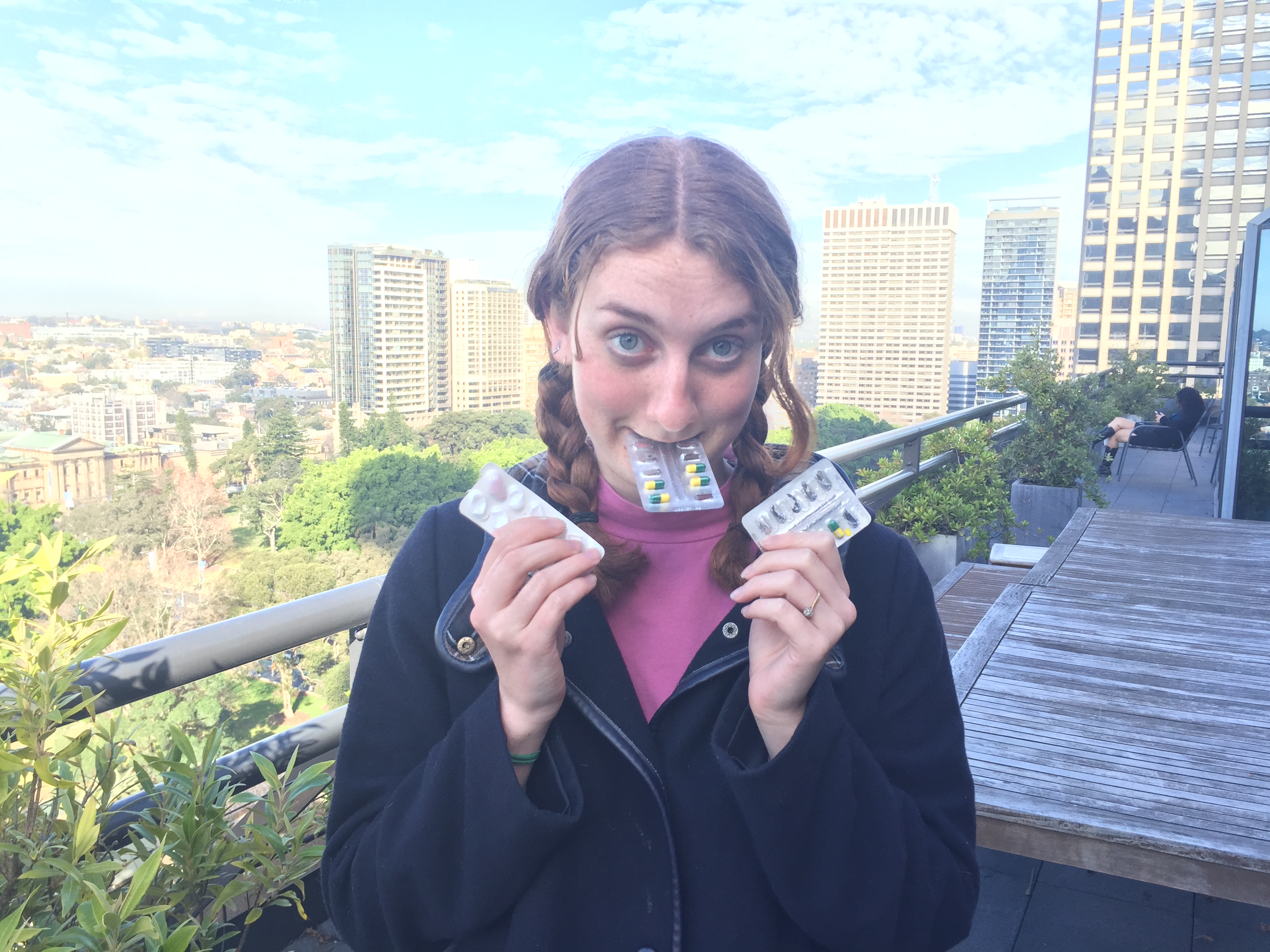 Shannyn Warren - Staff Writing Intern
Before this week I had never even heard of PFJ - Either I've been living under a rock or PFJ has not been a big enough movement to catch my eye. Whatever the reason, I'm excited by the prospect. No plastic for a month? "Pfsh, I've got this in the bag! The non-plasticbag" I thought after we discussed it at the office.
I try to live minimally anyway, buying only what I really need. But then I realised that whether I try to live minimally or not… a lot the things I use actually are plastic… Uh oh.
I pack my lunch in a plastic bag, I almost always forget my coffee keep up at home so I buy coffee without it, and if I'm on the go and hungry, you can bet I'll buy some sushi wrapped… in … plastic.
That's only the beginning. Then there are other things, like art making. I'll need to use recycled paper and materials to make artworks for the next month. I think the biggest challenge will be finding sanitary items without plastic on them – hopefully there is a hygienic and sustainable alternative to make PFJ as easy as I first thought.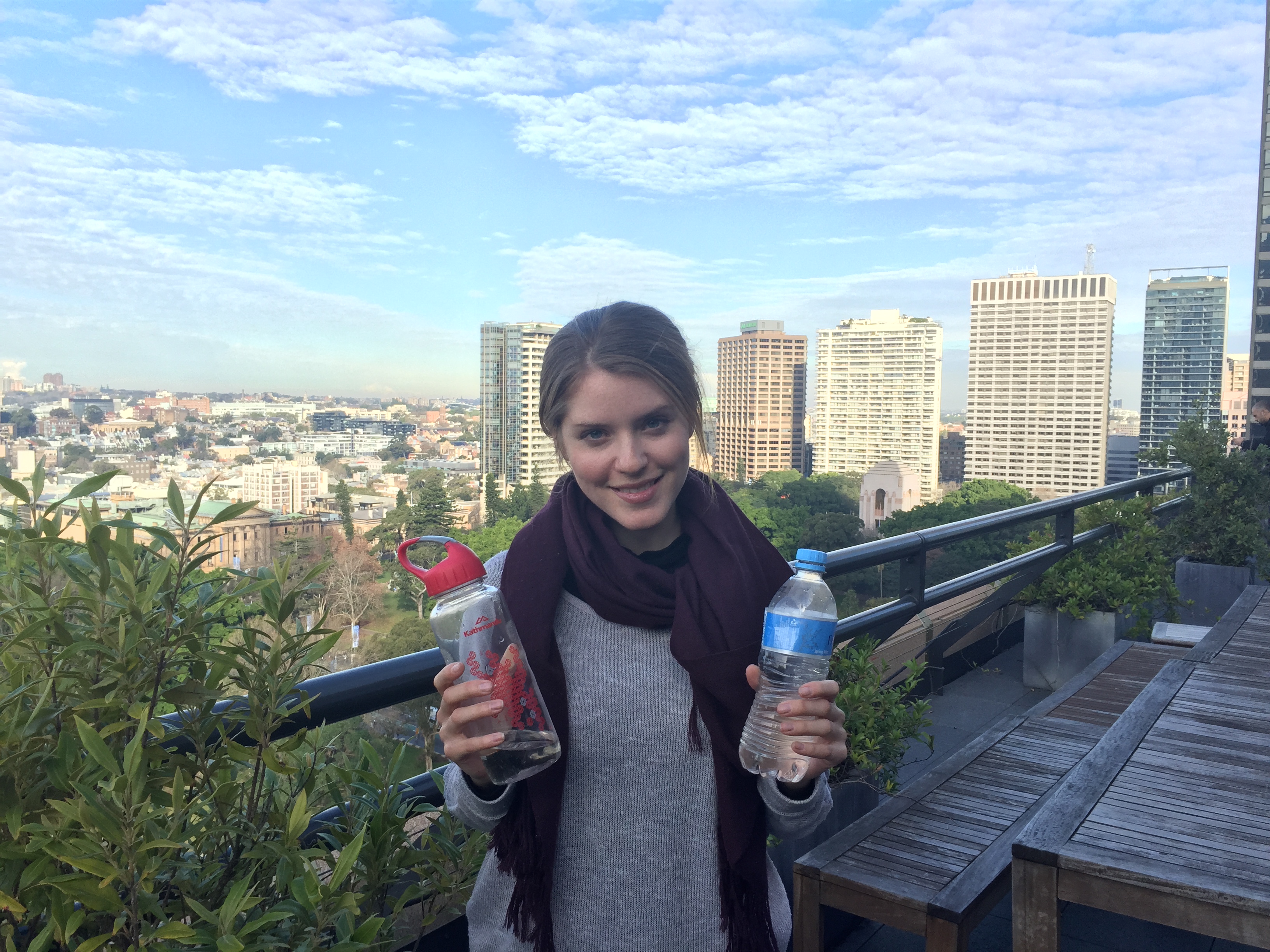 Ayla Wilton - Grassroots Leadership Program Co-ordinator
This is my first official attempt at Plastic Free July and honestly, I'm pretty sceptical at my chances of success. I usually try to be conscious of materials I'm using and the waste that's created, so I know the main plastic perpetrators (single use water bottles, plastic bags, etc) are easy enough to eliminate. What I'm really curious about are the unexpected and sneaky plastics that make their way into our day-to-day lives. I'm sure there's a lot! Keep an eye out for my upcoming blog post on what some of these are and how to get around them.
I travel a lot for work, so Plastic Free July means that I'm going to have to be ultra-organised in order to avoid unnecessary packaging in take away coffee cups and food packaging, especially when you're pressed for time! Oh, online shopping is another big one, as you have no control over the packaging it comes in.
Like I said, I'm a little cynical but I'm more excited to figure out ways around the 'normalcy' of plastic in our lives. I promise to be totally honest in my progress and to share with you any tips and tricks I come across!
Who else is going plastic free this July? Let us know in the comments and please share your tips! We will keep you updated on our journey's too.
READ THIS NEXT: Are you up for the plastic free challenge?
[Header Image by Plastic Soup News]

---