This is a 1 Million Women community member guest blog.
Written by Larissa Shashkof.
As consumers teenagers will learn how to spend their money (most of it from their parents) as they get older. Teens can often have significant influence over the household purchasing decisions and will become more aware of trends and the latest fashion. They also need to deal with peer pressure, advertising and the influence of social media. However despite desires to have the latest "thing" teenage happiness is not linked to their consumption.
Great expectations
Traditionally there was a positive correlation between age and happiness levels; basically we become happier as we mature. It was assumed that older adults learn over time to accept life's ups and downs and set realistic expectations. Even groups who struggled in their life would find happiness and satisfaction as they get older.
However a recent study found that teenagers today are actually happier and more satisfied than their parents. The study revealed that high expectations made the teens feel good. High rates of teenage happiness were correlated to their feeling more joy about their future. Adults, over 30 years old of age, were more disappointed by the "increasingly unrealistic expectations for educational attainment, jobs, material goods and relationships," the authors write. Basically adults as they pass the age of 30, grow increasingly dissatisfied with their lives that don't live up to their dream. Perhaps there is a lesson in here for adults.
1 Million Women is empowering women and girls around the world to lower their impact on the planet. If you love what we do, please support our work by donating a couple of dollars. For the price of a cuppa, you can help us inspire millions more! (click to donate)
Healthy habits
What makes teenagers happy, according to research, are the simple things in life.
A study conducted for the World Health Organisation found that a healthy lifestyle increases teenage happiness. The study surveyed more than 200,000 young people and found that 80% of young people reported feeling positive about their lives and experienced high satisfaction levels. It linked positive health behaviours like healthy eating and physical activity with feeling happy. The study showed that as the higher consumption of fruit and vegetables and lower consumption of chips, sweets and soft drinks were both associated with high happiness. The more hours of sports that young people participated in per week, the happier they were.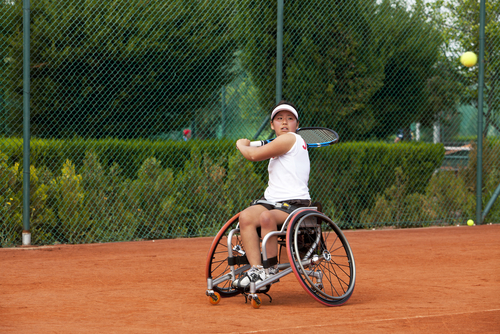 In another study, which looked at teenage media usage it revealed that access to the internet boosts contentment, but excessive time spent online can lead to an unhappy teen. High media usage was associated with a number of negatives. Teens who consume the most media (more than 16 hours a day) have lower grades, get into trouble more and say they are often sad, unhappy or bored.
Positive Social engagement
A study of 8,500 teens conducted by Auckland University, found that happiness was positively associated with good connections with family, friends and school. The study results showed that family actually has the biggest influence on teen happiness. The study also revealed that socio-economic factors didn't influence happiness. It didn't matter if the teens lived in an affluent suburb or poorer area, their happiness was not affected. "It would appear you're just as likely to be happy if you're poor if you still have the other [social] connections," the report author wrote.
Similar findings were found in a study conducted in the United Kingdom. It was found that close friends and a stable home life were seen as more importance to teen happiness that the wealth or income level of their parents. The key to increasing and maintaining happiness was increasing social contacts, like having a friend over for dinner once a fortnight, than increasing consumption opportunities for the family.
Read more: Lessons learnt from the longest study on happiness
What can we do?
My eldest child Lucy is turning 13 this month and will officially be a teenager. Part of the reason for writing this article was to read up on the latest research into teenage happiness. For parents sometimes it seems that the secret to teenage happiness evades us. It is probably better to realise and accept the fact that teenage moodiness and angst is part of growing up.
As parents, aunties and grandparents you may actually be doing your teen a favour when you don't buy them the latest mobile phone, game or fashion accessory. Reducing rates of consumption is not only better for the planet, it also benefits our well-being. Teenagers need to make sure they don't fall into the consumption culture that actually makes excessive consumption appear natural and normal. On the weekend as we visited a couple of local op shops my daughter was very excited to find an exercise top to wear for dance and soccer. Feeling proud about her purchase she declared that she was going to buy all her clothes for the local op shop – well apart from her new red boots that she desperately wants for her birthday.
Read more: How to plan a sustainable party
It seems to key to teenage happiness is not too dissimilar from adults. Providing a safe and nourishing home will be invaluable. Teaching our teens the skills to form healthy habits will benefit themselves, the community and the environment.
All images: Shutterstock
Larissa Shashkof is passionate about educating for sustainability at home, work and in the community. The mother of three is responsible for developing recycling awareness and education programs at MobileMuster.

Read this next: Science has worked out the key to a life well lived
1 Million Women is more than our name, it's our goal! We're building a movement of strong, inspirational women acting on climate change by leading low-carbon lives. To make sure that our message has an impact, we need more women adding their voice. We need to be louder. Joining us online means your voice and actions can be counted. We need you.
---