Fennel bulbs come into season in autumn and continue through winter. The pungent aniseed flavour of fennel works brilliantly when it is thinly sliced in salads, It brings a fresh and crunchy texture.
When fennels are in season you can pick them up for under a dollar, and the beauty of this salad is that you can throw in any herbs that you have on hand. Mint and chives are abundant in my windowsill garden so I decided to put them to good use in this recipe. Paired with eschalots and lots of pepper this salad is an all time favourite of mine.
INGREDIENTS
1 large fennel bulb
1 apple (opt for what's in season near you, or grab an imperfect pick)
1 bunch of mint
1 bunch of chives
1 or 2 eschalots or half of a small brown onion (I wouldn't use a red onion as the taste is too overpowering)
1 lemon or lime
A dash of olive oil
Salt and pepper to taste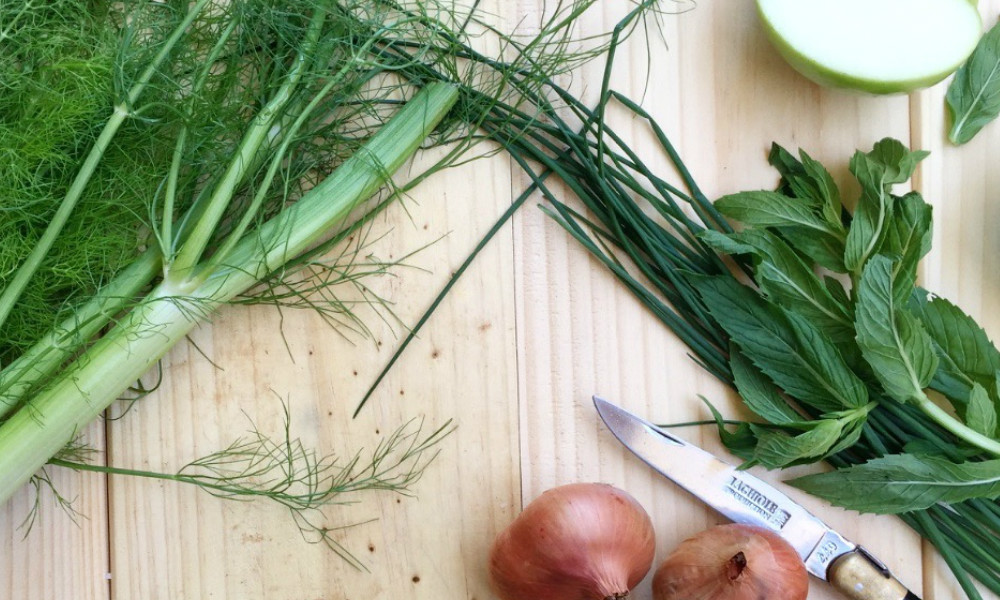 METHOD
If you'd like everything very thin then use a mandolin to slice the apple, fennel, and eschalots. I find it's nice to slice the body of the fennel so that it retains a bit of thickness - this way it will be extra crunchy. You can then play around with the thickness of the other ingredients to compliment this. Roughly chop the herbs and toss everything together in a large bowl. Add in a slug of olive oil and squeeze your citrus over the top. Season with a good amount of salt and pepper and garnish with leafy fennel tops. Yum!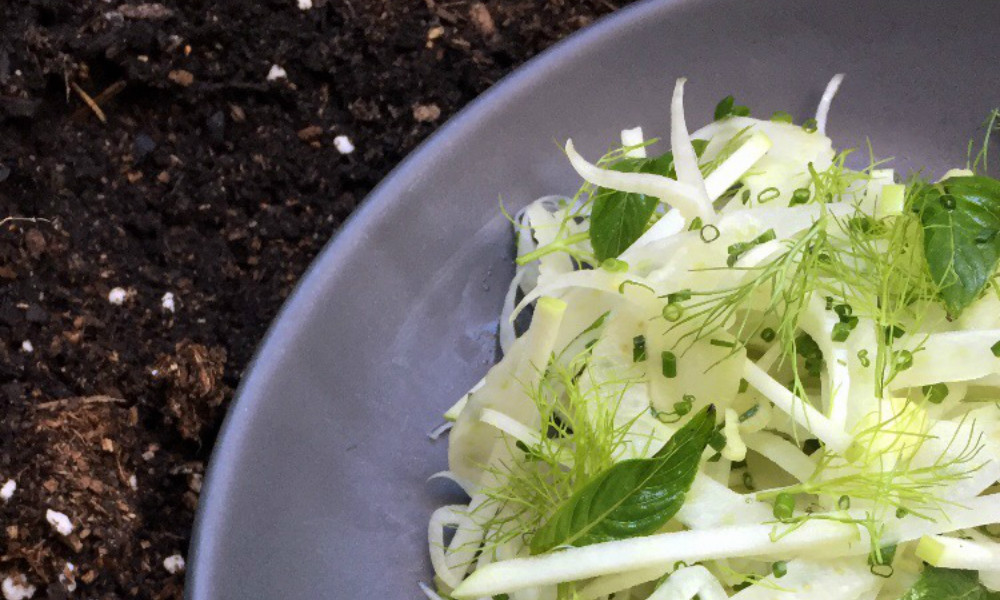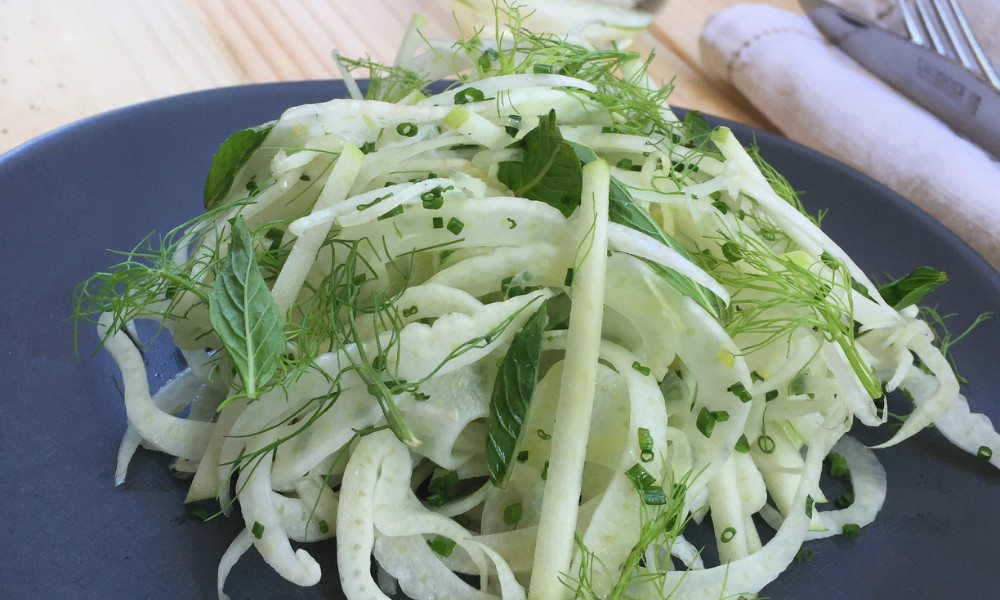 What's your favourite autumn recipe? Let us know in the comments section below.
Try this next: Turmeric and Coconut Brown Rice Pudding
1 Million Women is more than our name, it's our goal! We're building a movement of strong, inspirational women acting on climate change by leading low-carbon lives. To make sure that our message has an impact, we need more women adding their voice. We need to be louder. Joining us online means your voice and actions can be counted. We need you.
---