Laura Dakin, chief cook on Sea Shepherd's flagship the Steve Irwin, shares a great vegan recipe from her adventures in feeding a hungry crew of 50 morning to night.
By Laura Dakin
Oh, the elegance! These pancakes, with their savoury sauce, add sophistication to any dinner table.
On a practical note, we seafarers favor these pancakes for their high vitamin-C content, which helps to ward off scurvy.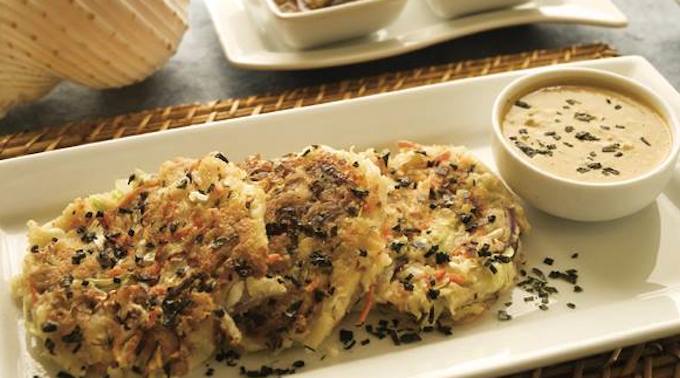 SATAY SAUCE
3/4 cup unsalted natural crunchy peanut butter
1/4 cup hot water, plus more as needed
4 teaspoons reduced-sodium tamari
2 teaspoons toasted sesame oil
1 clove garlic, crushed
1 teaspoon seeded and minced hot green chili
1 teaspoon curry powder
PANCAKES
6 cups thinly sliced cabbage
1 onion, thinly sliced
1 carrot, peeled and grated
2 cups unbleached all-purpose flour
1 tablespoon baking powder
1 teaspoon salt
1 1/2 cups plain unsweetened non-dairy milk
1 cup water
2 tablespoons olive oil, plus more for the skillet
To make the sauce, put all the ingredients in a small bowl and stir until well combined.If a thinner sauce is desired, add more hot water, 1 tablespoon (15 ml) at atime, until the desired consistency is achieved. Set aside.
To make the pancakes, put the cabbage, onion, and carrot in a large bowl. Sift the flour, baking powder, and salt into a separate large bowl. Whisk in the milk, water, and oil until the mixture is smooth. Add the vegetables to the flour mixture and stir until well combined.
Lightly coat a skillet (cast iron if you have one) with oil and heat over medium-high heat. Spoon 1/4 cup (60 ml) of batter per pancake into the skillet and cook until the bottom of the pancakes are golden brown, about 5 minutes. (You will need to cook the pancakes in a few batches, depending on the sizeof the skillet.)
Flip the pancakes over and cook the other side until golden brown, about 5 minutes. Repeat with the remaining batter, adjusting the heat as necessary.
Divide the Satay Sauce among four small bowls and serve alongside the pancakes for dipping.
SERVING SUGGESTION:
Many delectable items can accent this dish. Possible garnishes include chopped fresh cilantro leaves, nori flakes, pickled ginger, and sweet soy sauce.
Makes 4 servings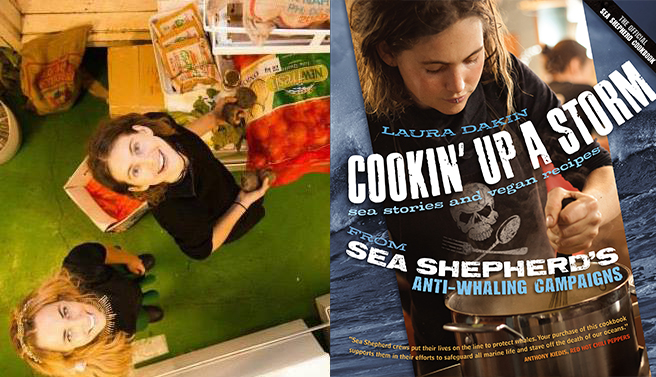 ---