DID YOU KNOW THAT RAW FOODS CAN ACTUALLY BE WARMING?
Although we are half way through winter, we still have the other half to keep ourselves warm. When we think of what we eat in the wintertime, most of us focus on comfort foods such as soups, stews and grains.

Salads however can be warming too! if you use the right ingredients.
In traditional Chinese Medicine, different types of foods are categorised based on their warming and cooling effects on the body. There are several ways to prepare raw foods that can transform the thermal levels and make a serious difference to your internal heat by improving your body's circulation.
Adding certain ingredients can turn a raw dish into something more appealing for a cold winter's day. Give this warming salad a try!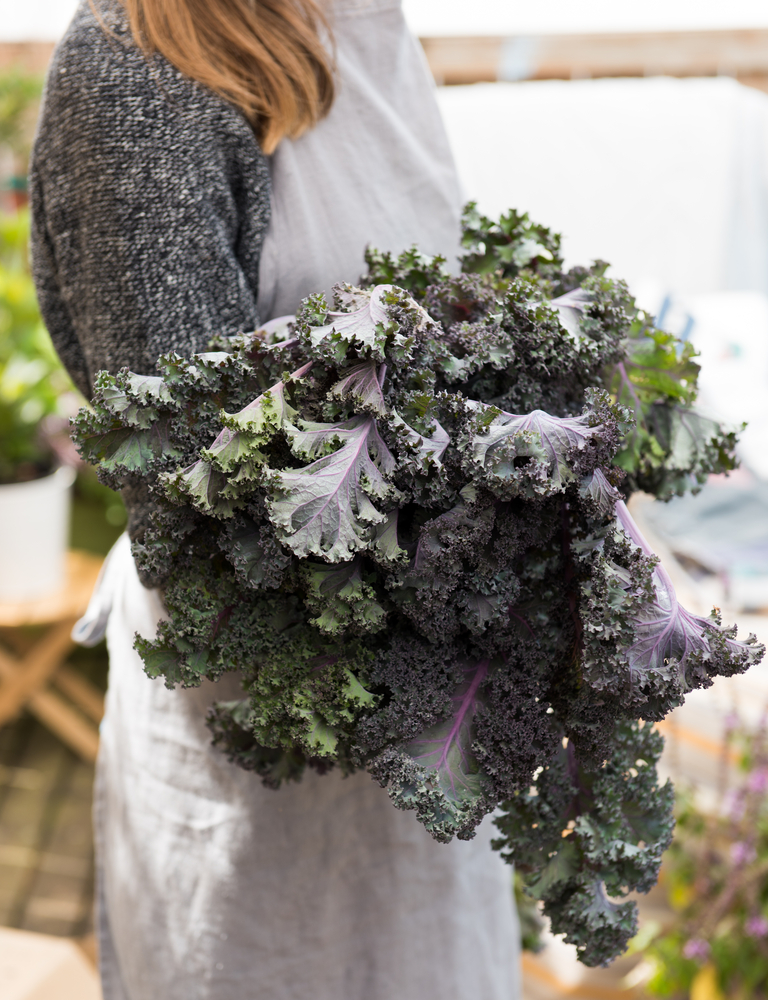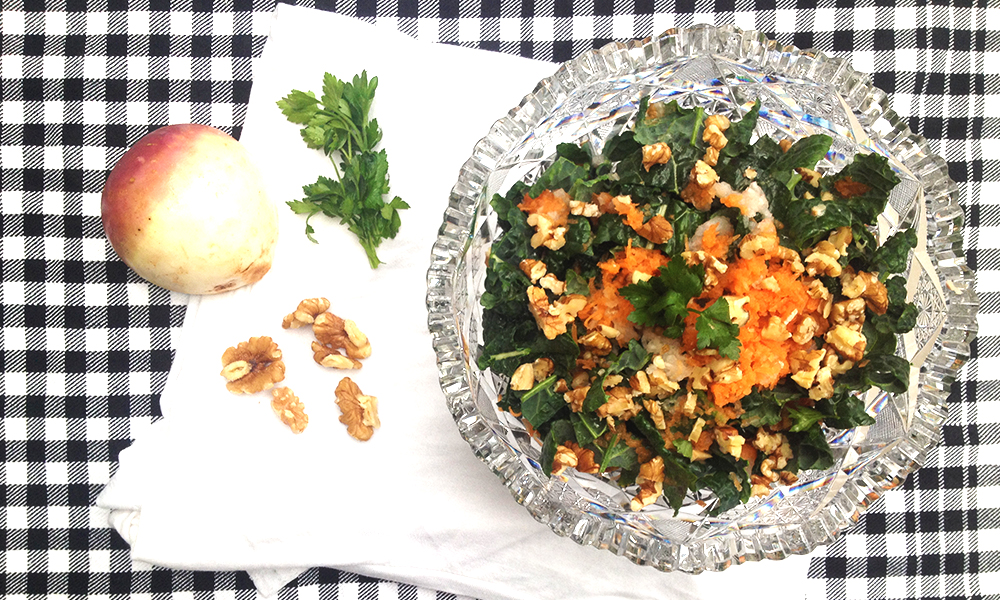 Warming winter kale, turnip, walnut salad: (serves 2-3)
Ingredients:
1 Head of Dino Kale
½ Turnip Grated
2 Large Carrots Grated
10 Walnuts Chopped
Parsley to garnish
Dressing:
One small thumb of Fresh Ginger Minced
1 lemon juiced
2 Tablespoons Tahini
Instructions:
Start by mixing the minced ginger with the juice from the lemon and let it sit to absorb the flavouring (10-15 minutes)
Wash and chop all of the vegetables to the desired and throw it in a salad bowl
Now that the ginger as been sitting in the lemon juice, you can remove it (unless you like the strong taste of ginger) and mix in the Tahini
Pour the dressing on top of the Vegetables, toss and enjoy


We're building a movement of women fighting climate change through the way we live.
Join us and be counted.
---