These dog treats are packed full of nutrients and are sure to be a hit with your favourite furry friend. They're filled with oats, which are high in protein and have been proven to alleviate upset stomachs.
Making your own dog treats is huge step in the right direction to becoming a sustainable dog parent. These treats are easy to make, cost effective, and a great alternative to plastic wrapped, store-bought meat treats.
Make sure to purchase xylitol free peanut butter for this recipe. Some peanut butter brands contain xylitol, an artificial sweetener that is highly toxic for dogs.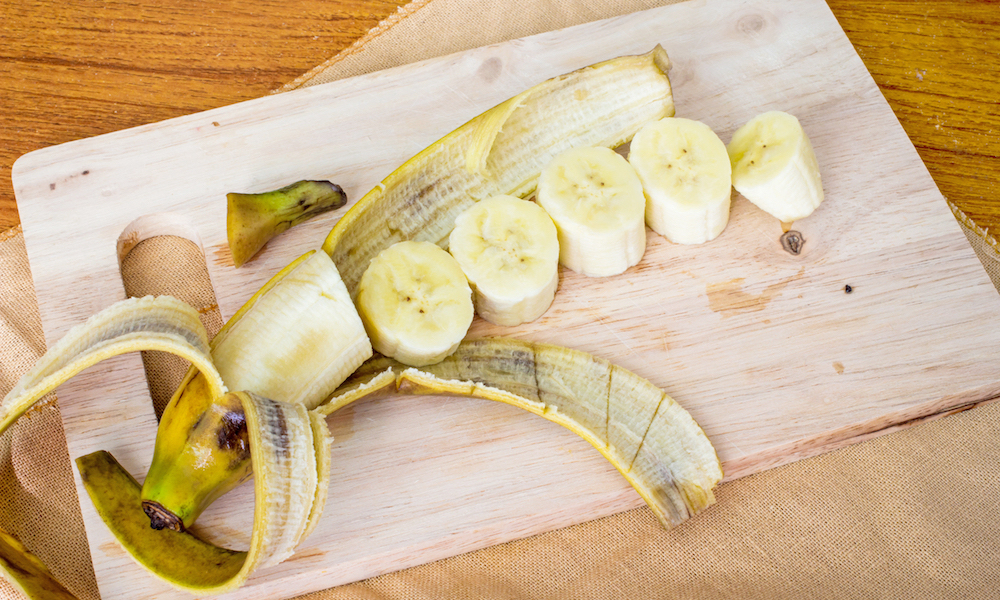 Ingredients:
1 ripe banana, mashed
3 tbsp peanut butter (xylitol free)
1 egg
1½ cups whole wheat flour
¼ cup rolled oats
What you need:
Baking tray (lightly greased)
Small bowl
Large bowl
Wooden spoon
Rolling pin
Boned shaped cookie cutter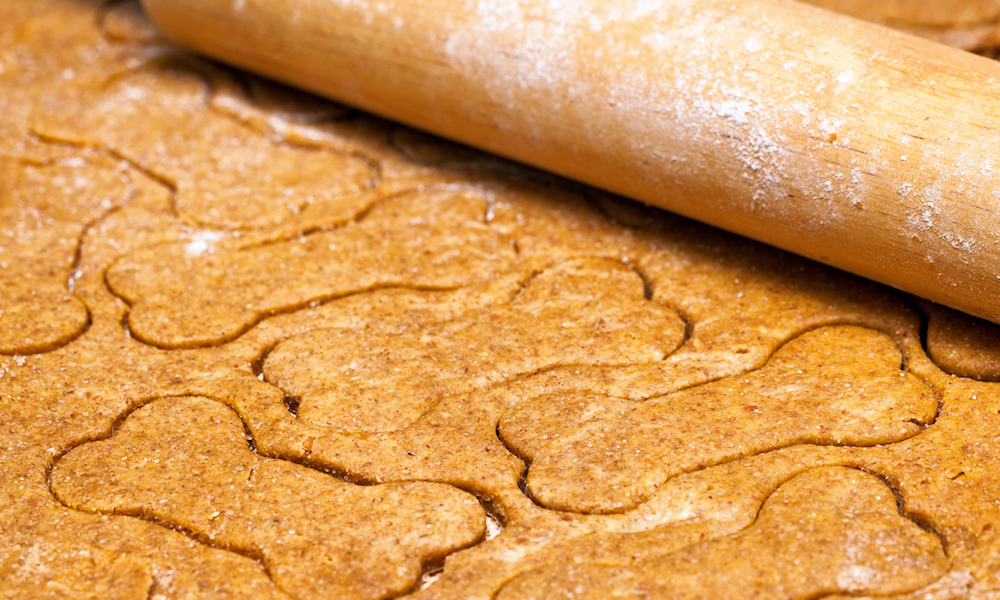 Method:
Preheat oven to 150 degrees Celsius (300 degrees Fahrenheit)
Mash banana with a fork in a small bowl
Add egg and peanut butter and mix well
In a large bowl, mix together dry ingredients
Add the wet mix to the dry ingredients and mix until a dough forms
Place dough on a well floured surface and flatten it into a pancake
Roll the dough with your rolling pin until it is ½cm thick
Dust your cookie cutter with flour
Press cookie cutter into the dough to form cookie shapes, then place cookies on a lightly greased baking tray
Collect the excess dough and roll into a ball
Repeat steps 7 to 9 until all the dough is used up
Cook for 30-35 minutes or until golden brown
Cool and store in an airtight container
More tips for sustainable pet parenting include making your dog an upcycled toy from old clothes or a toy made from sweet potato.
Read this next: How To: Be A Sustainable Pet Owner
We're in a climate emergency and it's going to take all of us to get out of it. That's why 1 Million Women is building a global community of women committed to fighting climate change with our daily actions. To join the (free) movement just click the button below!

---